Let's discover the unexpected beauty of Ljubljana, a vibrant city with thousands of years long history and that is now pointing to a green future.
Ljubljana is an amazing town, a small European gem that in a short time has become a model of livability and eco-sustainability for all medium-sized cities in Europe.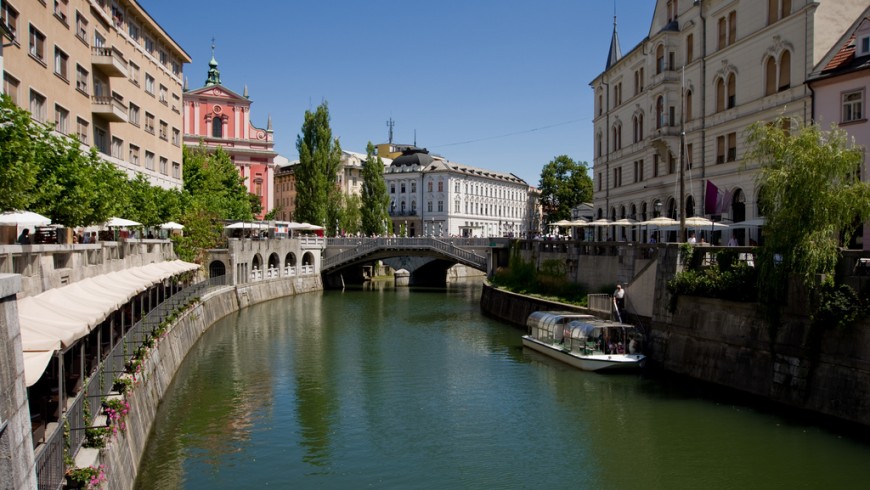 The first thing is the absence of cars and noise, the second the greenery: when you get to the city center quickly becomes clear why it was named European Green Capital. In just over ten years, Ljubljana, thanks to the administration and the citizens, has been transformed from a modern perspective, emphasizing its history and its culture, and proceeding quickly towards a green future, with zero emissions. New trees have been planted, a great and free public transport service has been created and the quality of life of citizens has been greatly improved.
Now the center is closed to traffic, and citizens and tourists move on foot or by bike, they take the Kavalir, free electric taxis or Urban, the bus, electric too, which connects the Town Hall Square with the Castle dominating the city from the hill Grajska Planota.
What to see in Ljubljana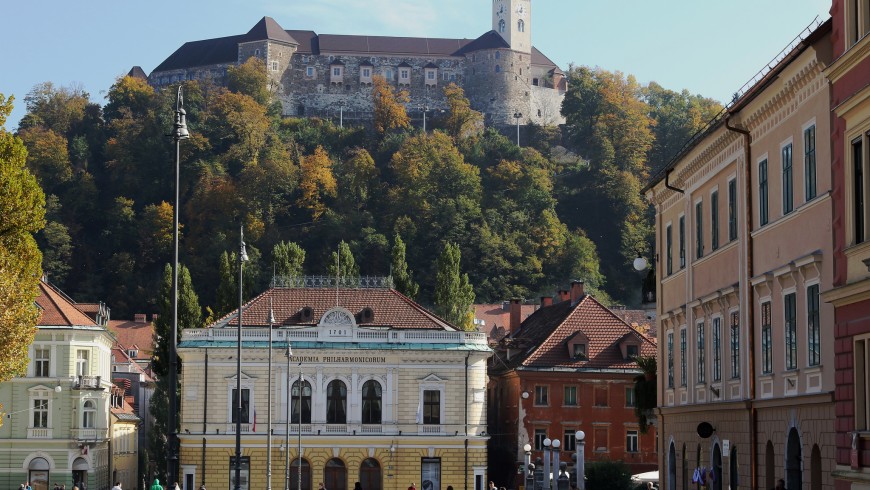 At the center of the continent, Ljubljana has always been a crossroads of peoples, a city with a long history of 5000 years, still, be seen in its architecture and in its streets. But at the same time it is a young city, thanks to the presence of 22 university faculties, and particularly lively. Theaters, art galleries, local markets, and many events light up the Slovenian capital, without losing the relaxed and calm atmosphere that characterizes it.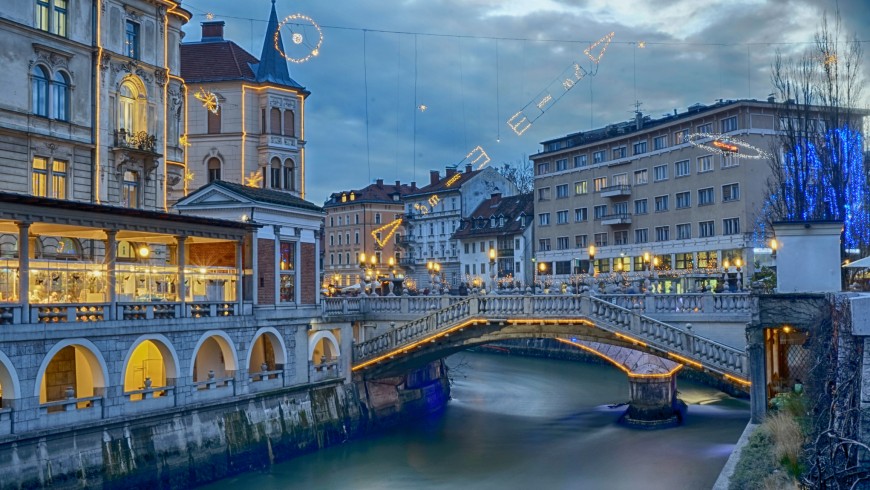 Ljubljana is a place to discover slowly, without any programs: strolling along the Ljubljanica River, passing the picturesque bridges (first of all the Dragon Bridge, the symbol of the city), entering in the park Tivoli, in the center of the city, cycling through the baroque and Art Nouveau palaces, exploring the covered market, between a boat trip and a glass of Ganje (typical Slovenian grappa). And so, inevitably, you'll fall in love with Ljubljana, an incredible city between past and future.
Cover image: photo via Canva Pro