The food delivery industry is evolving: especially now, when we have to stay at home and practice social distancing. However, while helping your favorite local restaurants and ordering organic food delivery or a take-out, you may experience guilt about the amount of waste you make. But does it really matter in the middle of the pandemic?
Well, it does. Even though the pandemic has affected many businesses worldwide, it's not something humans can't deal with. It's also not the first pandemic in our history – and probably not the last. However, when it ends, we'll be left to deal with all the waste we made in the meantime, so it's high time to take some action.
But don't worry, we're not going to make you stop ordering food. Unlike many people think, food delivery and sustainability are not the opposite ends – and you can combine them. If you want to know how exactly you can do that, keep on reading!
Don't Be Afraid to Order
First of all, you need to stop worrying about ordering food. As some of the latest studies have shown, ordering meal kits leaves less carbon footprint than grocery shopping, as they have lower average greenhouse gas emissions and lower transportation emissions. It's better to leave your car parked and order grocery or meal delivery – the delivery driver's bike or car filled to its capacity saves more CO2 emissions. If you happen more free time on your hands, you can even become a delivery driver yourself – for example, with Uber Eats. This way, not only are you involved in reducing your carbon footprint, you're earning money! If you're interested, check out this page  to find out more about this line of work.
Delivery is also more sustainable when it comes to food waste because the meals are pre-portioned. How many times have you bought too much food in the store, and it went bad in the fridge? How many times did you make too much food for yourself and your family, and it was wasted? With food delivery, the risk of food waste is reduced to a minimum, as you're getting a suitable portion for an adult (or a child).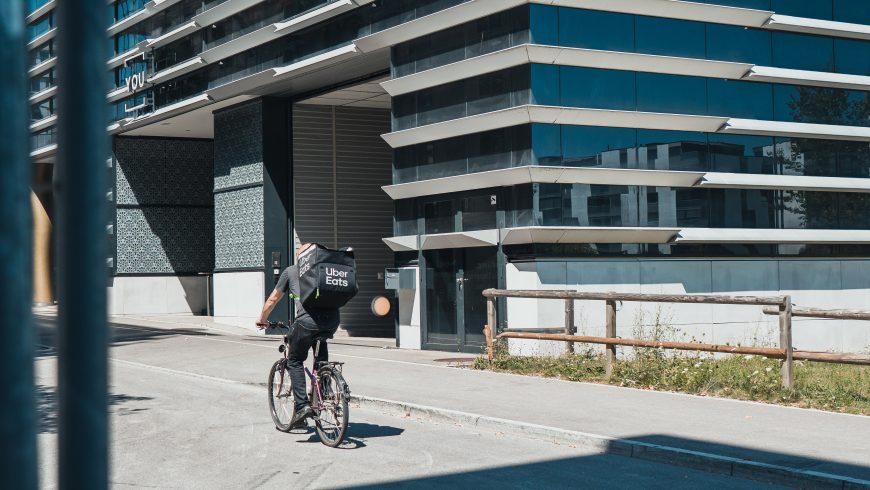 Use Delivery Platforms that Contribute to Sustainability
This review has emphasized that even though food delivery during the pandemic has produced a significant amount of waste, it improved its image with the help of different sustainability practices. One of them is using bicycles, electric bikes, or even drones, which improves the environmental impact of the delivery, and reduces road safety issues at the same time.
However, not every food delivery company cares about the environment – so choose carefully. Look for the sustainability-friendly options and the company's environmental policy. For example, some companies, like Uber Eats, started offering free delivery during the pandemic if you order from the area the driver's already in. It is one of the most effective ways to reduce fuel emissions.
Another sustainability practice that some delivery companies use is offering customers to opt-in the necessary plastic cutlery and napkins. If you don't order them specifically with the meal, you won't get them.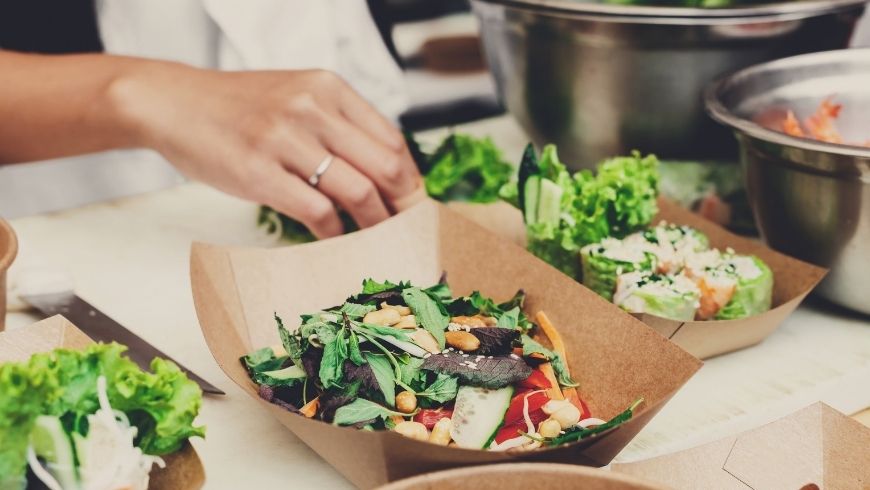 Make More Environmentally-Friendly Choices
Of course, there's often more you can do – it's not only food delivery platforms that should care about sustainability. There are usually two main ways you can play your role when it comes to the environment.
Reduce Your Meat Intake
The first step you can take to make food delivery more sustainable if order more vegan and vegetarian meals. Reducing meat intake is greatly beneficial for the environment, as the livestock sector generates too much greenhouse emissions. For our planet, raising cows, pigs, and chickens is as bad as riding a truck. Also, to create cattle ranches, millions of square kilometers of forests are cut – all to make you a burger.
Of course, you don't have to go vegan right now. However, think about reducing your meat intake when ordering food – this way, you're reducing your carbon footprint while having a significant impact on our environment.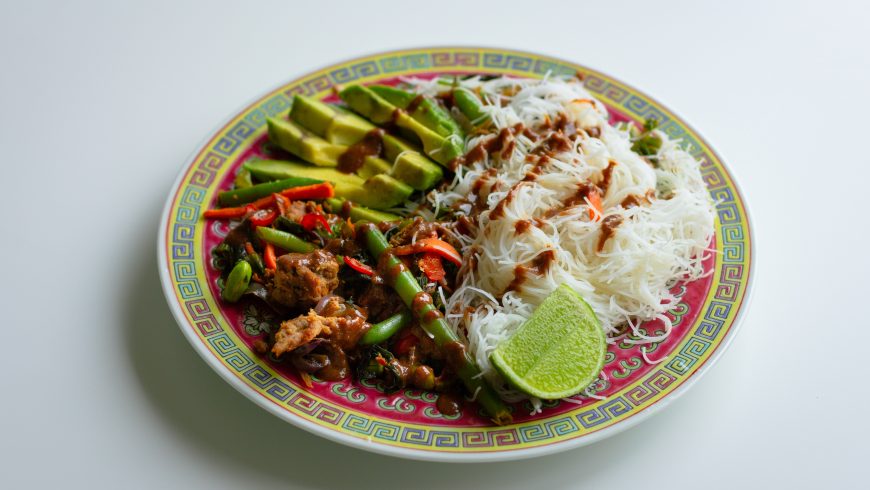 Reduce Plastic Waste
Of course, one of the main consequences of food delivery is the increase in plastic waste – all the meals are packed to get delivered to you. However, there's a simple thing you can do – next time when placing an order via a delivery platform, make sure to opt out of single-use plastic items. And if there's no such option in the app – just call the restaurant after placing the order!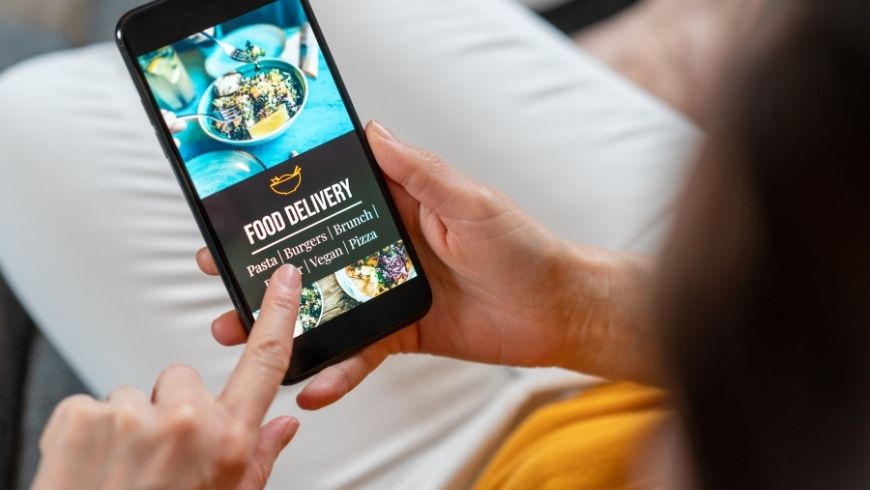 A Final Note
Typically, when you hear "food delivery" and "sustainability" in the same sentence, they stand opposite. However, it doesn't have to be like that. Now, in times of the pandemic, food delivery is one of the safest options to have lunch – and it can be environmentally-friendly.
Of course, you need to play your own part in this – make more sustainable choices, like reducing plastic waste or ordering vegan meals – and make sure the food delivery platform you're using also cares about the environment. This way, you can make sure you're making the right choice for yourself as well as for the planet – and don't feel guilty while having lunch.
Author: Beata Hardzei
Cover image: photo via Canva Pro