Nostalgic for summer camp? These amazing eco-friendly glamping are new ways to camp out in luxury surrounded by nature!
Do you remember the feeling of summer camps? When you have been waked up by sunrise and your barefoot feet were wet from dew? Do you remember the difference in the smell of morning and evening air? And your adventurous and wild nature? It was a lovely time, but why not try it again?  Eco-friendly glamping is boosted-up camping. It means glamorous camping, often known as luxurious camping. It is a combination of 5-star luxury with rare look accommodation in beautiful sites of nature. It´s a chance to be in touch with Mother Earth and not lose any of the comforts you are used to. It is an escape you deserve. It´s an opportunity to experience adventure and freedom again!
Top 10 Eco-Friendly Glamping in Europe
So, are you excited for an old-new experience? Here are the top 10 eco-friendly glamping all around Europe:
Child- friendly glamping, located right in the heart of Oostkapelle, Netherlands is only 2 km from the beach. This campsite includes a swimming pool, sauna & wellness facilities, a restaurant, playgrounds, and much more. You can choose between the luxurious glamping accommodation or bringing your own tent. It´s all up to you!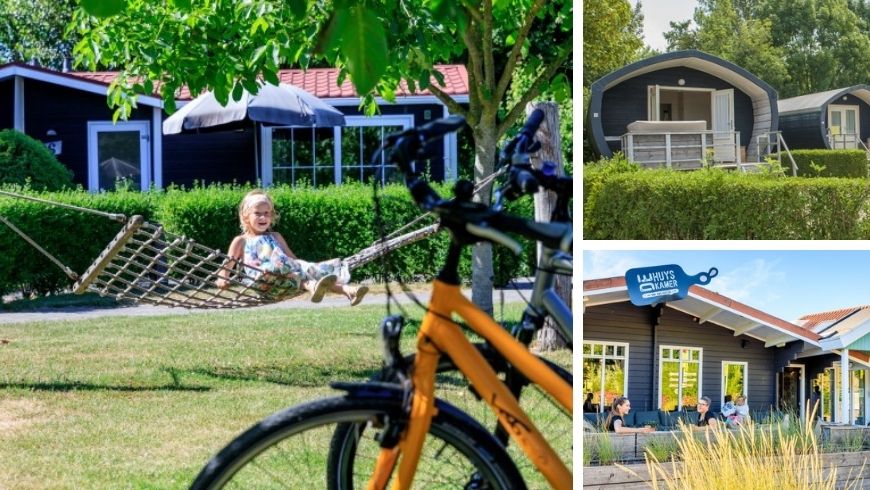 Escape from a busy life. Yurt in Portugal is surrounded by olive, mimosa, and fruit trees far away from roads and noise. During the summer, they offer yoga retreats but don´t worry if you miss them. They also offer a variety of private retreats for your body and soul. 2 yurts, both equipped with their own private kitchen and bathroom facilities are waiting for you!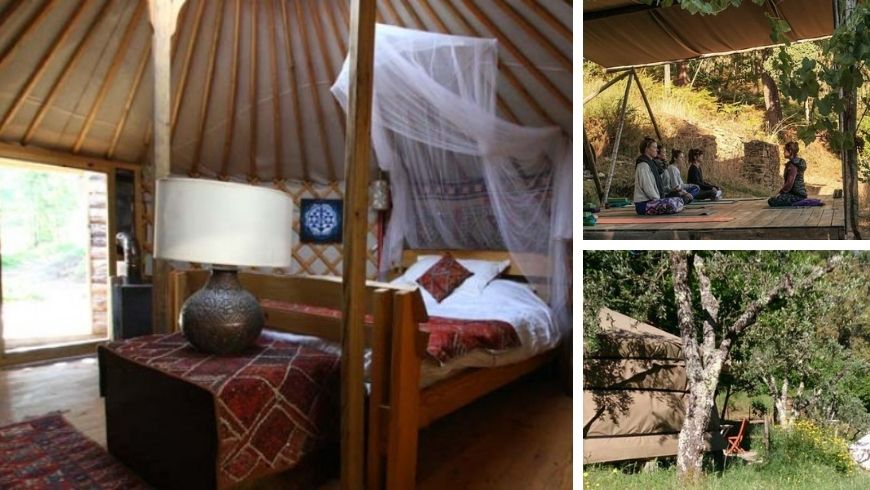 Little Nature is for all romantic hearts. It is situated directly in the Portuguese landscape of Alentejo. You will be surrounded by shepherd with their herds, hidden blue lakes, Cork Trees, and little blue-white villages. The little house and its surrounding is ideal for all, who want to find peace, get new creative ideas, or take walks within nature.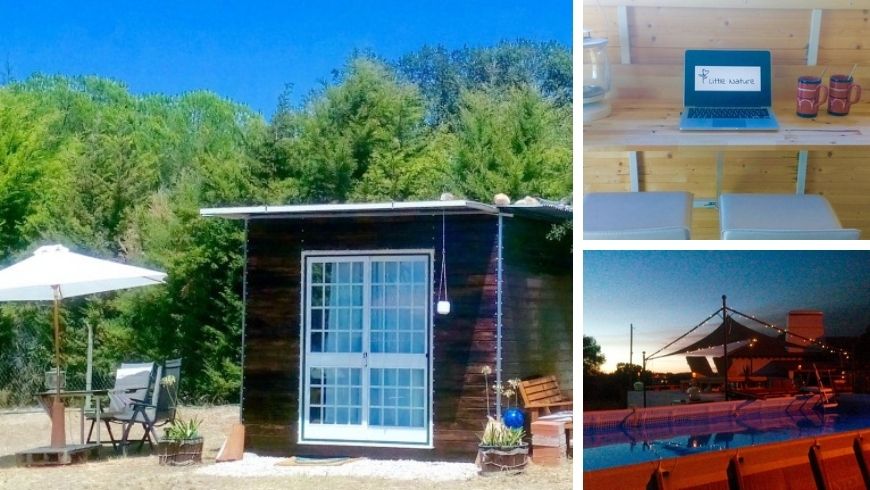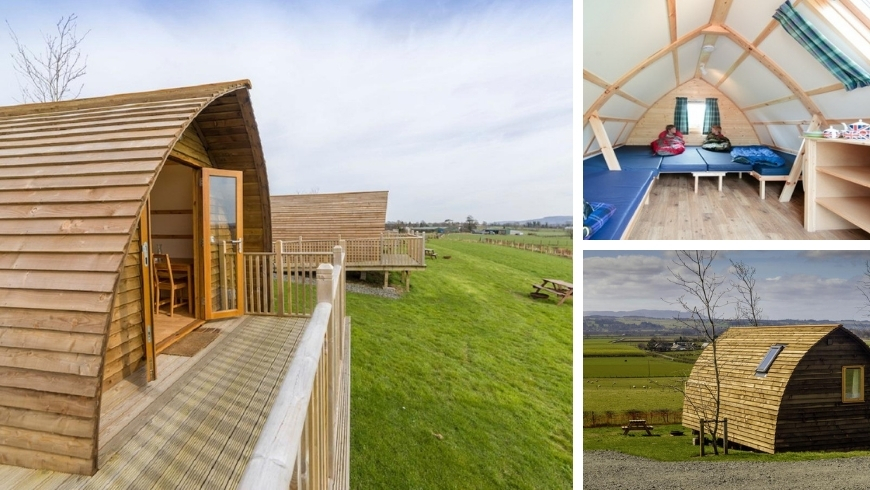 Glamping in the UK with original wooden wigwams? Mains Farm Wigwams offer 15 wigwams, which are heated, double glazed, and insulated. You can also book a different caravan with a panoramic view over the Carse of Stirling to the Fintry Hills. Mains Farm Wigwams is very close to Trossachs National Park and entire Scotland.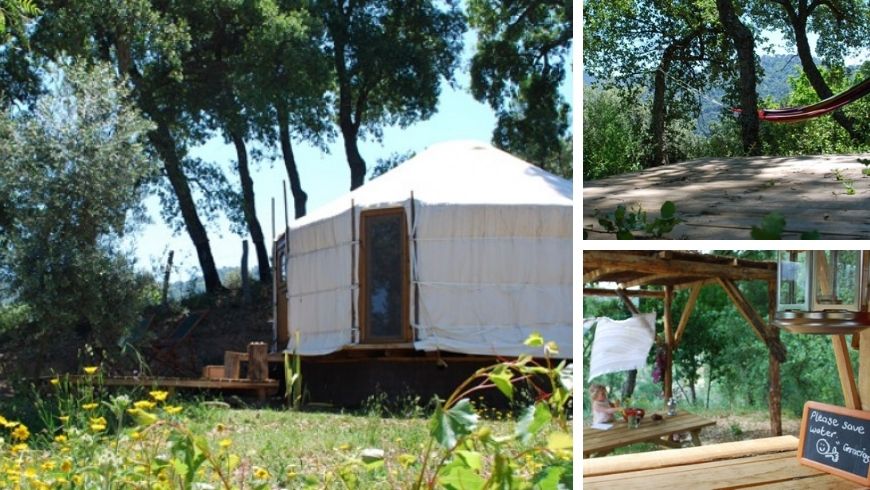 A romantic escape in the hills of the Andalucian Rio Genal Valley, Spain. Cloud House Farm Yurt Holidays offer the thrill and tranquility of sleeping under canvas in a luxurious felt lined Yurt complete with its own access, wooden deck platforms, private outdoor kitchen and shower house. Surrounded by 17 acres of mountainous cork oak forest, you will feel the intimate haven among the trees.
Makek, eco-friendly glamping in Slovenia
In one of the most beautiful corners of the Kamnisko- Savinjske Alps, Slovenia and nestled in magnificent natural surroundings, farmstay Makek offers incredible experience. It has a great location. For example, the highest Slovenian glacial waterfall Cedca, white limestone Kamnisko-Savinjske Alp or the oldest sedimentary rocks of Slovenia are all very close by. Cozy and romantic holiday glamping park with 6 Lodge Tents offer a unique experience for young and young of heart.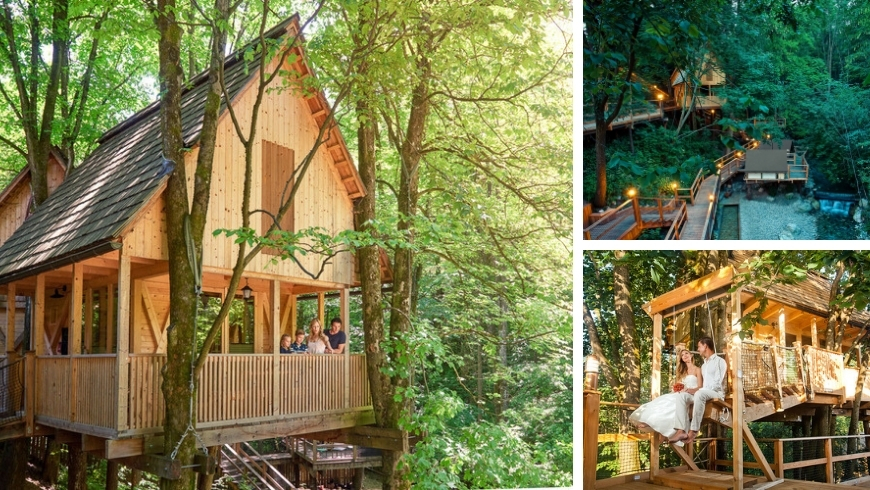 Garden Village Bled in Slovenia is just a one-minute walk from the beach of Lake Bled. You can find a restaurant with a river stream flowing through it, a beach bar under trees, and pools with a natural massage waterfall here. This village offers accommodation for everybody- whether you like treehouses, pier tents, glamping tents or luxury apartments. What´s more- fruit trees are planted throughout the resort it also has its own herb and vegetable gardens. The resort is a perfect choice for all eco-conscious people!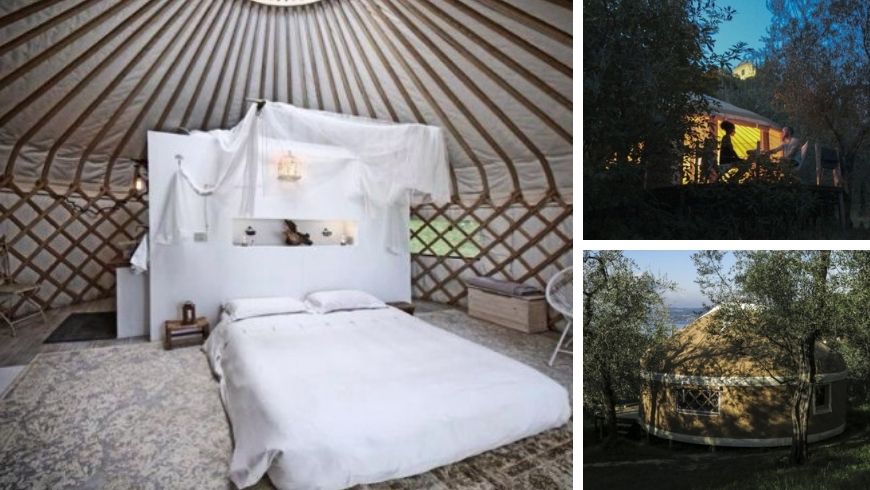 In the park of secular olive trees, close to Lago di Garda, Italy, you can find glamping yurta in Casa del Tempo Ritrovato. Yurta has breathtaking views of the lake. It is surrounded by greenery of centuries old olive trees. Relax in their wooden swimming pool, or escape from reality in many sheltered & quiet corners or a library which this accommodation offers.
Located in the hills of Chanti, Italy offers yet unspoiled nature all around. It is close to cities like Florence, Siena, and Arezzo. The camping offers great facilities to experience unforgettable glamping with the whole family. The resort offers a Wi-Fi area, 2 swimming pools, a restaurant with a bar, an ice-cream parlor, a soccer field, and mountain bikes.
Experience something different. Sleep inside a semi-transparent Bubble Room, under the stars, and among the fragrant and colorful gardens of the Organic Farm Villarè in Italy. The bubble is of high technical quality, resistant, flame retardant and protects against harmful solar rays. Wake up at the rising of the Sun to greet their "companion friends" – ducks, rabbits, Ambrose and Augustine, two sweet Sardinian donkeys and collect the produce of the earth, tasting the true flavor of a freshly picked fruit!
Have you ever tried an eco-friendly glamping? Share your experience in a comment below!
Cover image: photo via Canva Pro