Are you looking for a cozy place in Lisbon downtown to live like a local Portuguese? Casa do Mercado Lisboa is happy to welcome you!
Casa do Mercado Lisboa gives you the chance to live like a "lisboeta" in Lisbon. Here you can find all the healthy organic products that Lisbon can offer to you. Starting from the roots, history, and tradition make this place alive. Let's get social and meet its Portuguese environment.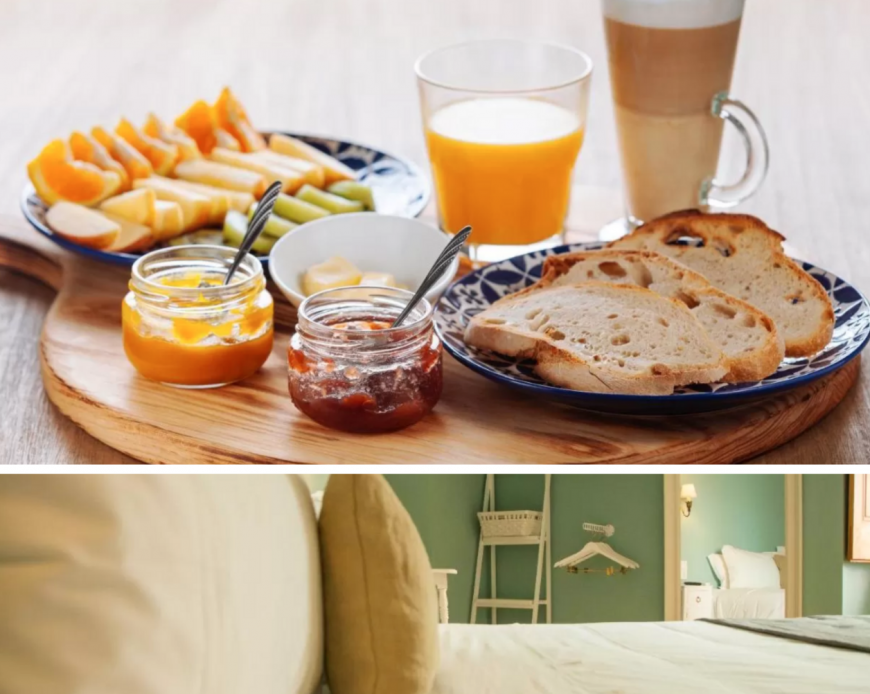 Casa do Mercado Lisboa, Interview with Francisco, the eco B&B owner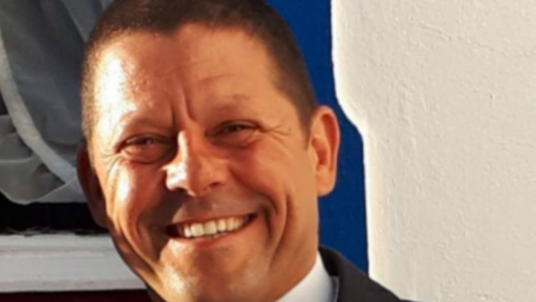 A great combination of History and Tradition.
Casa do Mercado Lisboa is a charming traditional Lisbon townhouse with 9 rooms and suites located in the center of Lisbon with great access to public transports. The wooden flooring is a great combination with the colorful guestrooms where comfort will make you feel at home. In this interview, Francisco told us the history of this cozy place.
Hi Francisco, can you tell us something about yourself?
My name is Francisco Franco Afonso, I'm Portuguese, born and raised in Lisbon, and my academic background includes studies in hospitality. I have a degree in hotel administration from Estoril school of Hotel management. Before that, I obtained a professional degree in the hotel business at the service level, and then I also have more recent certifications in wine tasting. After that, I attended a general management program at Cornell University in the United States. Finally, I also obtained a post-graduate degree in luxury marketing at Catolica University in Lisbon.
Concerning my professional experience, after my graduation in 1992, I've always worked and studied at the same time. I've worked in different restaurants and hospitality firms in Portugal, Mozambique, and the United States in city centers, mountain locations, islands in very different environments. I started to work in hospitality in 1992, so now it's been 28 years. So, this is a bit of an overview of myself and my businesses.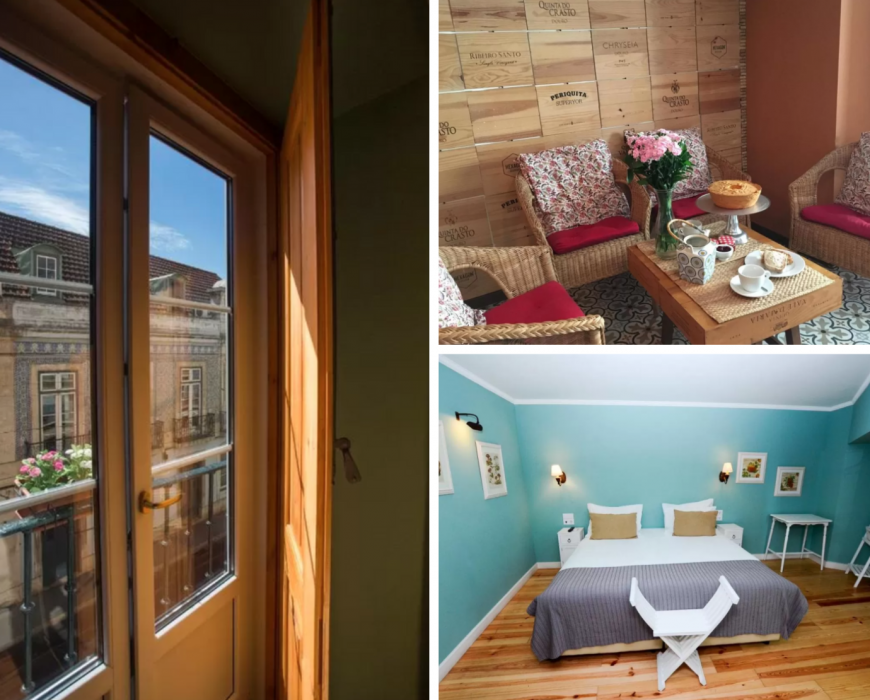 What about Casa do Mercado Lisboa?
More recently, about 5 years ago, I started this company with some friends who have German origins. We started this company that offers a more casual type of stay, at the same time authentic and different. Our intention is to provide an authentic Portuguese experience; the guest house is made mainly for the foreign traveller to feel the atmosphere of Lisbon and Portugal in their rooms.
We opened our first guest house in Lisbon "Casa do Mercado Lisboa" with a reception area close to Mercado da Ribeira. The theme of the house is healthy products, namely healthy organic quality drinks and food. Later on, we opened a historic house in Sintra, where we have the name of guest's rooms decorated with different kings and queens of Portugal, in honor of Sintra Palace.
We opened then, "Casa do Vinho Guesthouse" dedicated to the wine of Portugal and the names of guest's rooms are dedicated to different winemaking regions. There's a restaurant on the ground level focused on Portuguese food.
Last but not least, we opened another guest house in the historic center of Sintra close to the National Palace. We are renting it on a monthly basis. This year we created two other guest houses, that we are presently renovating.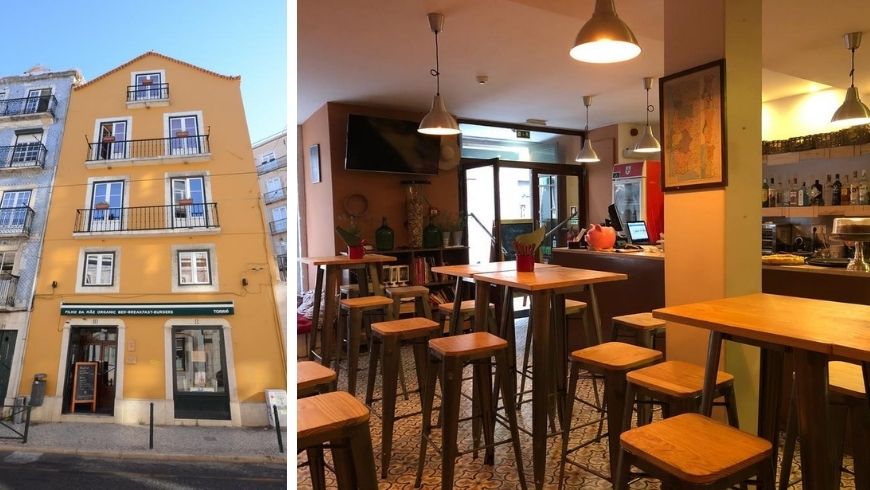 Why did you choose to start this activity and why the focus on sustainability?
When I started, I thought it was a good way to welcome guests, taking care of travellers, and making them discover the beauty of Portugal. I deeply believe in humans relations. The second reason is that I'm good at working in the hospitality field and I could make a living out of it. Thirdly, because it's a very diversified activity and I like different things every day. This flexibility works well with myself and my personality.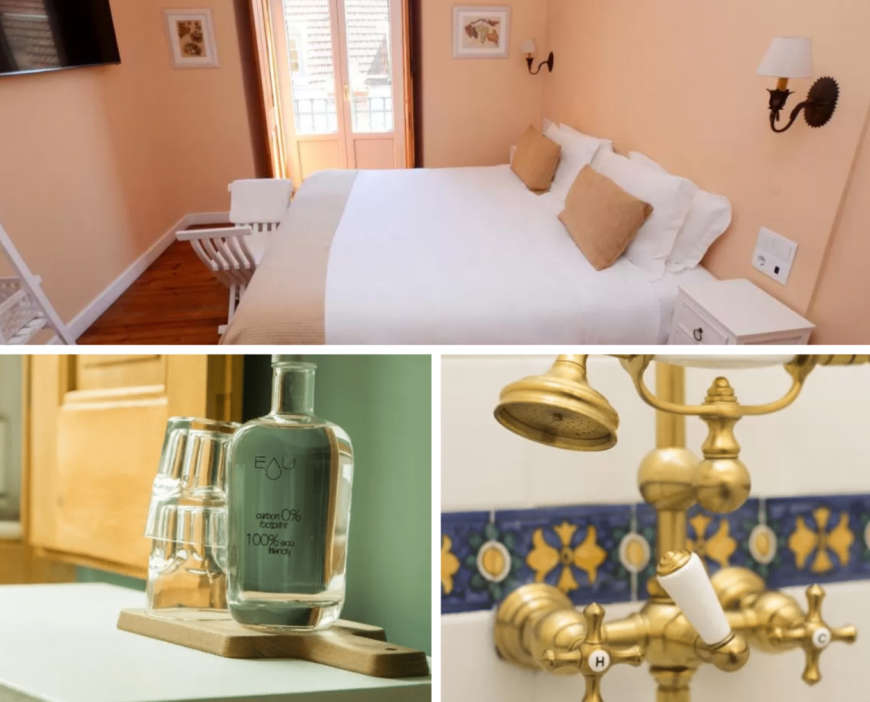 Which characteristics does your accommodation have regarding sustainability and which are the activities that you offer?
First of all, we aim to buy and invest in historic houses that need to be renovated, so we try to protect the historic architecture of these buildings as much as possible. We use local materials and companies. We opt for sustainable management to provide authentic Portuguese hospitality, as we have as much as possible local staff.
The attempt to involve only Portuguese stakeholders and suppliers is part of our values.
In terms of food and beverage, we offer local products as much as possible. We buy fresh bioproducts; we do not have microwaves. Our rule is low stock, fresh, and local food. A local Portuguese company supplies us with the linen. We use a local laundry, as we do not have our own. In terms of energy, we don't have gas. We use as little electricity as possible and we use water very efficiently.
Our goal is to control consumption as much as possible. Also, we have isolated the rooms to reduce the loss of heat. We have an efficient heating system for each room, so we don't have to heat the whole house.
Also, in terms of processes, in Casa do Mercado Lisboa we attempt to be as simple as possible, for example for the administrative procedures for checking-in and checking-out. We don't have an administrative office; we reduce all the consumptions and costs and we prefer to invest money on the operations side for the guests. Everything is online, we print as little as possible, we have only brochures and business cards, but nothing more than that.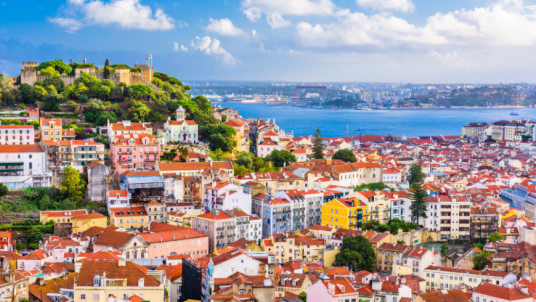 How did you learn these sustainable practices that you're offering?
First of all, from my family at home, I come from a traditional Portuguese family and what we do is trying to reuse everything, from vegetables to paper. For example, after squeezing lemons to make lemon juice, we use the remaining lemon peel to make a cake or tea.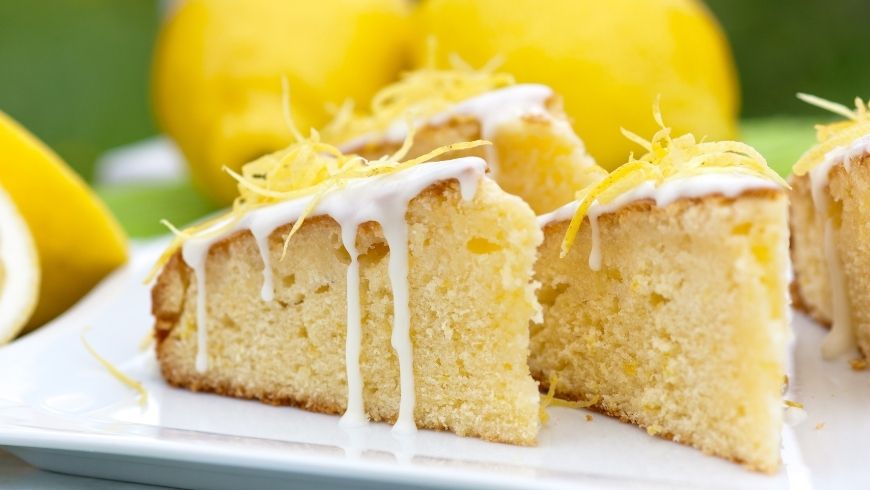 Family and education are the basis, then, thanks to the professional studies in the hospitality degree, I learned sustainable practices in the environmental courses I attended at management faculty. At home I prefer to be efficient as much as possible, reusing, renovating, reducing, and recycling everything.
What does sustainability mean for you?
I think it's a way of life, it's a philosophy, it's the way I want to be in this world. So basically, it's not just part of my business, but it relates to the way of being and acting. Also, it means to be connected with ecological values, to respect the heritage and patrimony of a country, not only the historical and architectural, but also the natural. It's a huge inspiration for me.
For me, the general concept regards to be self-efficient as possible, with minimum negative impact.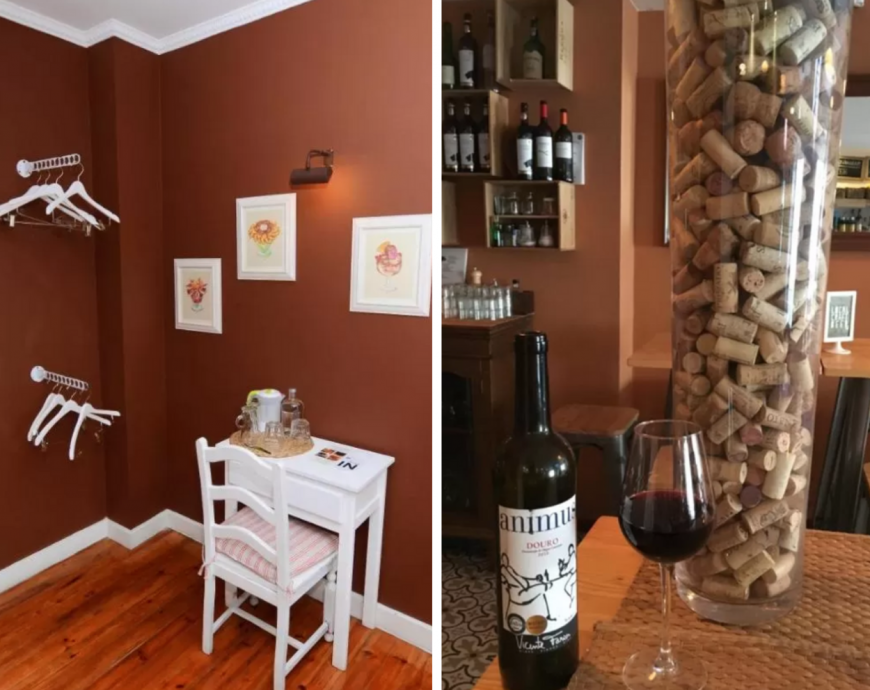 Which are for you the central themes and the main topics of environmental sustainability and social sustainability?
I like to keep things simple, if it's too complicated it still doesn't work. The key points are, first of all, to reduce, reuse and recycle, to prefer proximity, and to employ local people as much as geographically close to the place. Managing energy and resources.
It is important to have this in mind and to promote to our guests the way we work and how we work, the communication is fundamental. The dignity of humans is the basis for human capital.
What does sustainable tourism mean for you?
I think it concerns the capacity of a destination.
What does sustainable accommodation represent to you?
I would say it means to start with something small and beautiful. Something authentic, not building a new building, but to renovate abandoned buildings, to use local materials with local labour in the renovation process.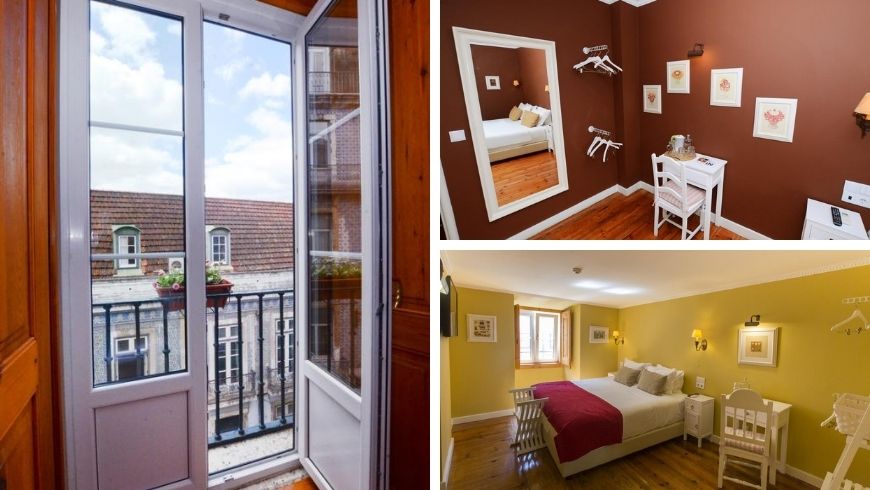 Before starting the activity, have you ever chosen to stay in sustainable accommodation while travelling?
Yes, what I promote and what I do is what I consume. I avoid as much as possible international brands, hotels, and resorts. I believe in a small family business that also provides this authentic type of reality. They show the soul of the place.
Which is the typical traveller who stays at your place? Why do they come, and what are they looking for?
I would say solo- travellers, couples, and families mainly Europeans, North America citizens, and Brazilians.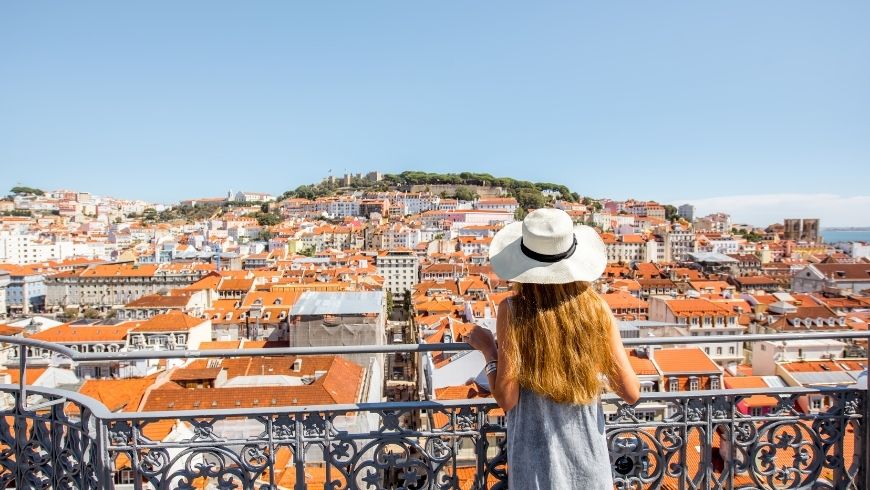 Do you know which experiences your guests highlighted at Casa do Mercado Lisboa?
They really appreciate the location, the general concept, the decoration of the accommodation, the size of the rooms, the ambience, the cleaning, and the comfort of the bed, shower, and breakfast.
How do you think travellers can make a difference?
Talking to the operator. It is good to establish a rich conversation when we travel.
Conclusion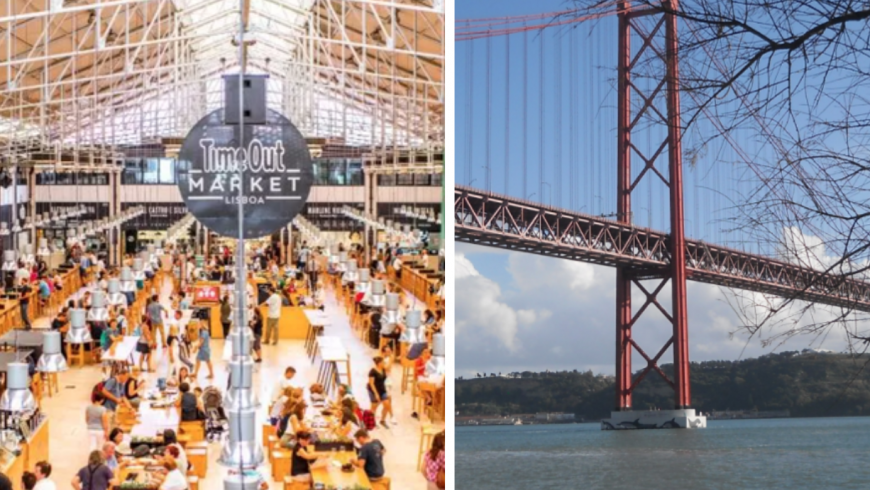 Francisco likes to help his neighbors, what he promotes is what he consumes.
"I like to talk to the operator, every time I go to a place, I try to exchange ideas, and sharing news. I tell the owners I meet if there is a new supplier that can offer them something in a better way. It's interesting to talk to people and understanding which are their limitations, their obstacles and if I can help them".
Being humans means living deeply. Discover Casa do Mercado Lisboa soul!