Beautiful nature, charming, clustered stone villages, hospitable locals with a pleasant, melodic dialect, and excellent cuisine will strongly impress the visitor of Slovene Istria, who travels along the narrow winding roads in the hinterland of the Slovenian coast.
Nine settlements with many hamlets form the local community of Gradin that is the most remote local community in the Municipality of Koper, Slovenia. Distance from cities is an advantage in these places. Unspoiled nature, clean air, silence, and excellent spring water, will embrace the visitor with peace and contribute to better well-being.
Green Gradin's History
In the 1960s and 1970s, villages in the area were rapidly emptied due to a wave of emigration to major cities. People longed for better living and working conditions, and the infrastructure here was disorganized, with only farming offering a modest income.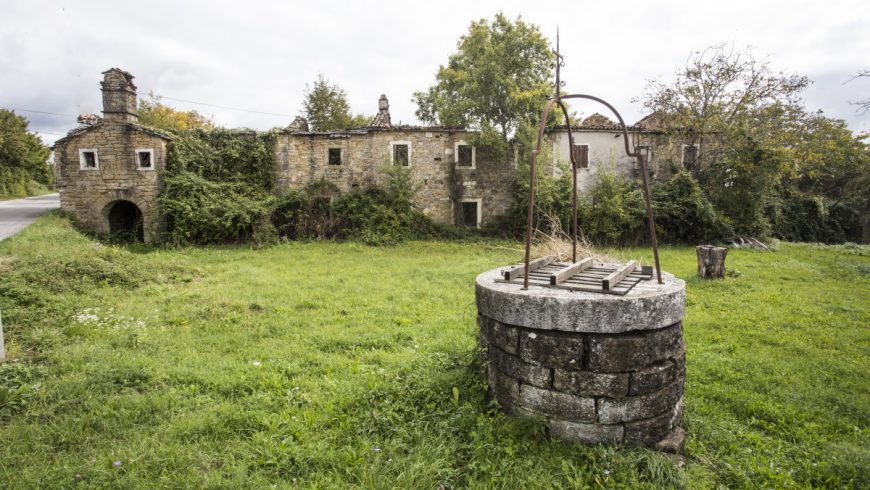 It was not until the 1980s that living conditions in the area slowly began to improve, and the villages gradually got asphalt roads and water supply. Several more decades passed before people started to return to abandoned homes, renovate and build houses, cultivate overgrown fertile areas and bring life back to empty villages.
Accommodation
In Green Gradin, tourism is at its beginnings, so there are only a few possibilities for accommodation. However,  the existing ones are designed and furnished with good taste in a traditional style and offer a unique experience of living. Among all Gradin's accommodation facilities there is one very unique and different.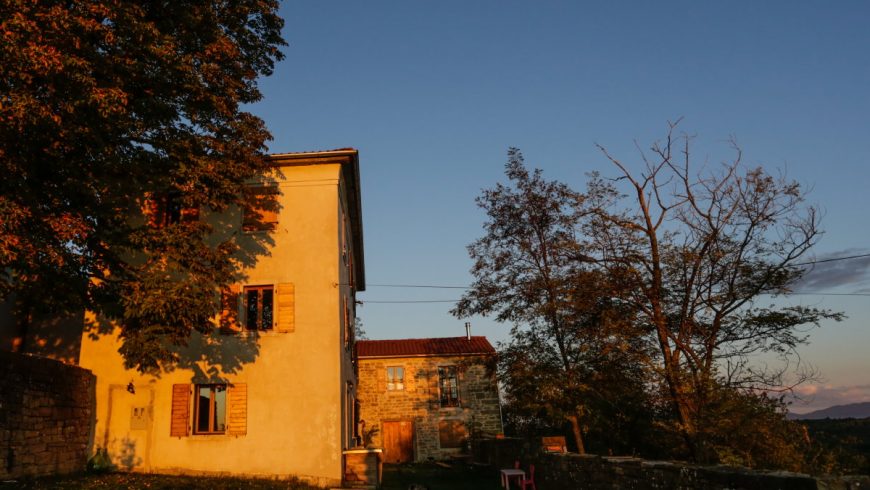 The Sunny Hill in Hrvoji village is a permaculture homestead that offers simple accommodation in a former rectory, restored with natural materials. The house has clay plasters and wooden floors. The food on Sunny Hill is mostly organic, and the vegetables and spices are grown in their permaculture gardens. At Sunny Hill, they organize cultural evenings or socialize by the bone fire with music. Guests from the house and surroundings are welcome.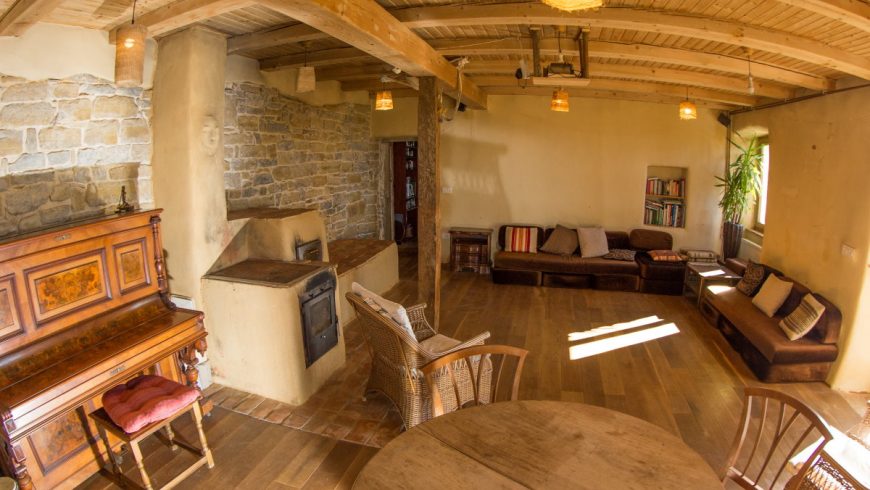 Rich flavors of the Istrian hinterland
Istrian cuisine is characterized by rich and full flavors created by imaginative combinations of fresh local ingredients with the addition of herbs and wild plants. The simple preparation of traditional dishes and the abundant use of olive oil ensures an authentic taste and a healthy culinary experience.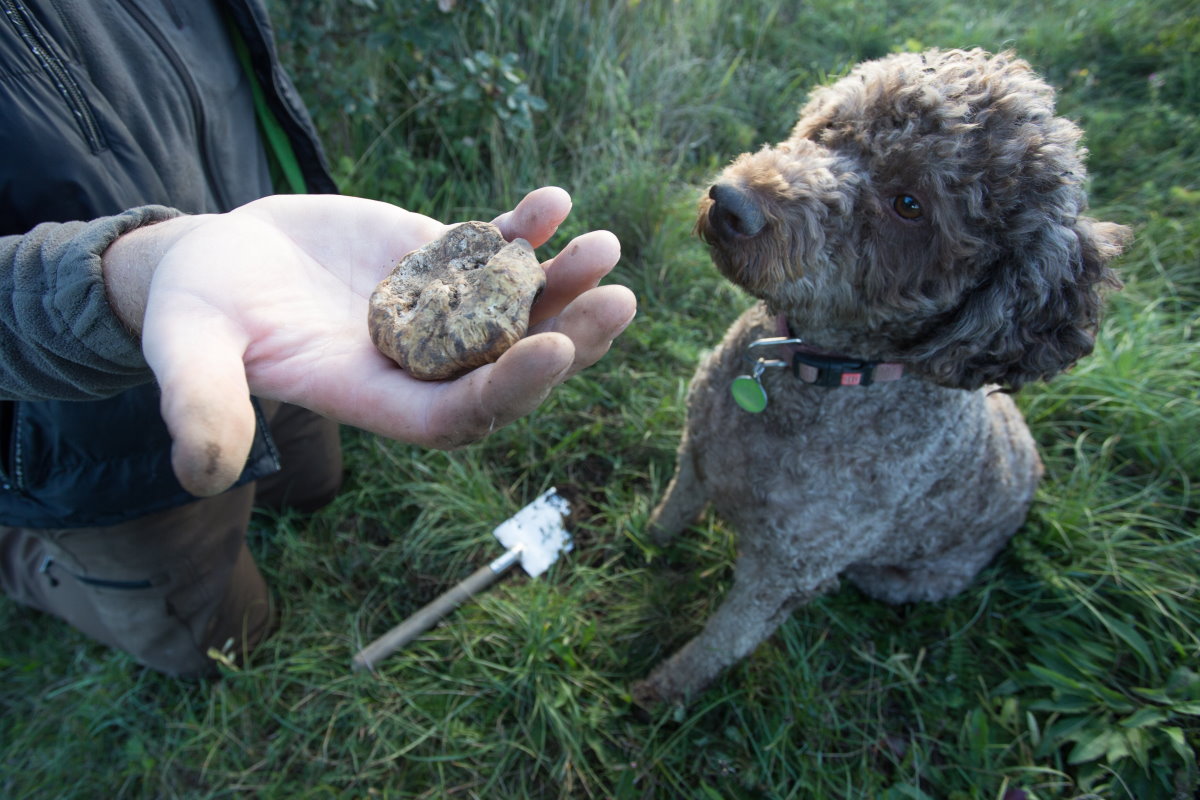 The cuisine of the Istrian hinterland is known for the specialties that the visitor in Green Gradin must try. These include homemade pasta (fuži),  polenta, gnocchi, various stews, and venison. Traditional dishes are prepared with different meat products (prosciutto, pancetta, blood sausages, sausages), delicious cheeses (sheep, goat, and cow), and eggs.


Stunning wine
On the sunny terraces of Gradin hills, vines, which have been traditionally grown in Istria for centuries, grow beautifully. In the past, farmers produced wine for their own needs without the right knowledge, so traditional varieties such as Malvasia and Refošk were not appreciated.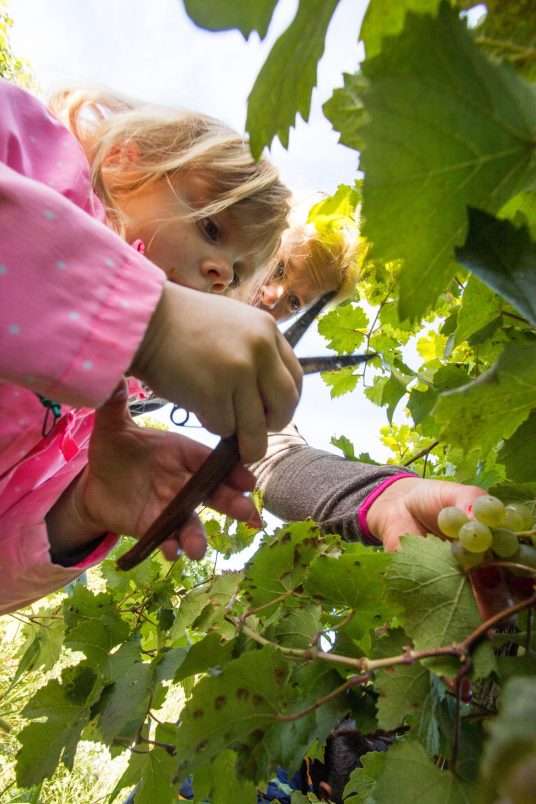 New generations of winemakers are educated and nowadays they produce top-quality wines, from old grape varieties, so the Malvazija and Refošk have become synonymous with good Istrian wine. In Green Gradin we find some excellent winemakers, and pay them a visit in their hospitable canteens.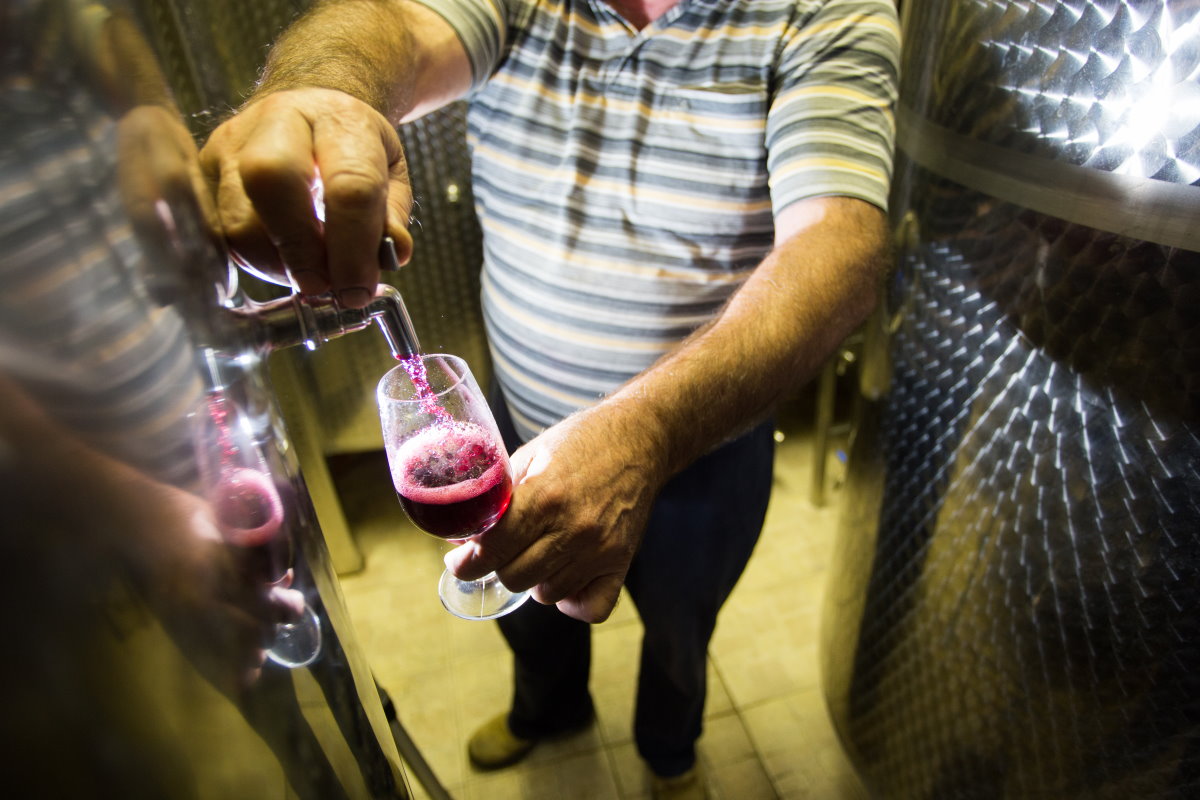 Natural attractions
The hinterland of Slovenian Istria hides many natural beauties worth visiting that will leave you in surprise. Because there is little water in these places, the locals appreciate every stream and spring. In settlements, we often see wells and fountains where they collected water for everyday use. From late autumn to early spring, and in summer after stormy days, the waterfalls of the Pasjak stream are impressive.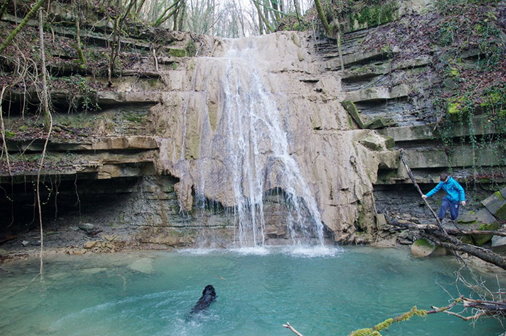 The village of Abitanti boasts the oldest oak in Istria. For more than 500 years, it has spread its canopy just a stone's throw from the entrance to the village. In 2014, the locals in the village of Brezovica near Gradin unexpectedly discovered the Kubik spring. In a common working action they wanted to clear the impassable path, but they found a spring that had been hidden for decades. Near the spring is the Kubik cave, the entrance to which is difficult to access, although the cave then widens and deepens.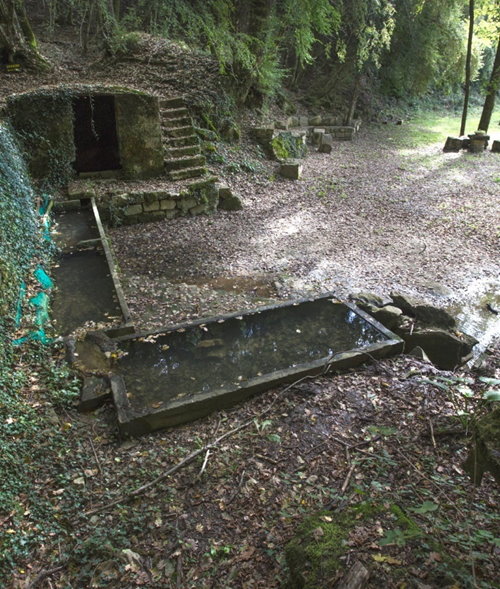 From Hrvoji to Abitanti, a 5 km long footpath leads through the magical valley of Malinska. It was named after several mills (Malin) that used to grind grain into flour in the past. In winter a lively river partly dries up during the dry months. A walk through the valley brings calmness, nourishes walkers with fresh air, and enchants their ears with a  birdsong. The path on the left and right is surrounded by a forest that through the decades has overgrown the former meadows.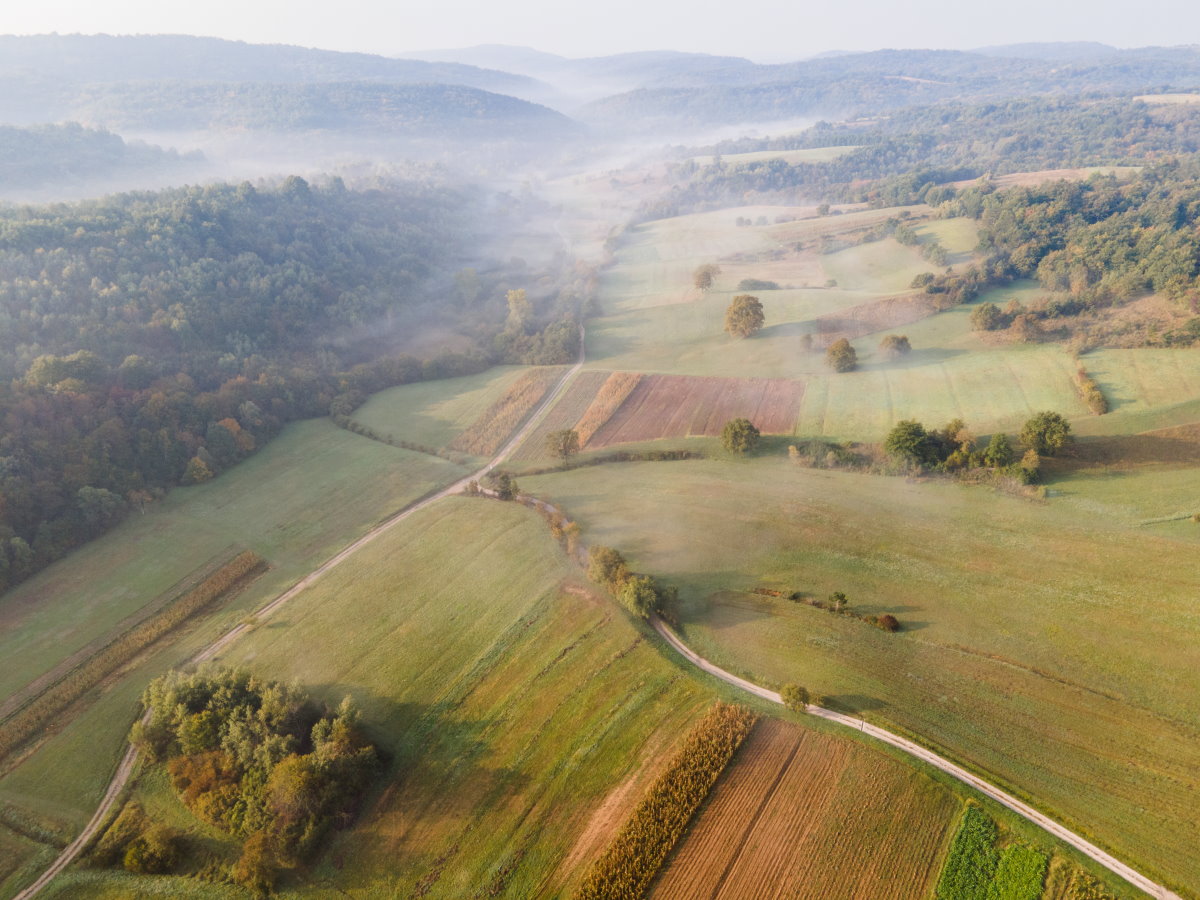 Heritage
The hinterland of Slovenian Istria has an extremely rich history, so all the treasures of the architectural and cultural heritage that we find here are interesting and unique.
Abitanti is a beautiful village lying in the middle of unspoiled nature. It is surrounded by fields and vineyards,  given a special charm by stone houses with stone balconies and arches. The village is best known for its Istrian architecture – stone and drywall, which means that people built houses with their own hands and without binding material. Since 2018 the drywall has been on the UNESCO list of world heritage. Since 1987, the entire village has been declared a cultural monument of local significance.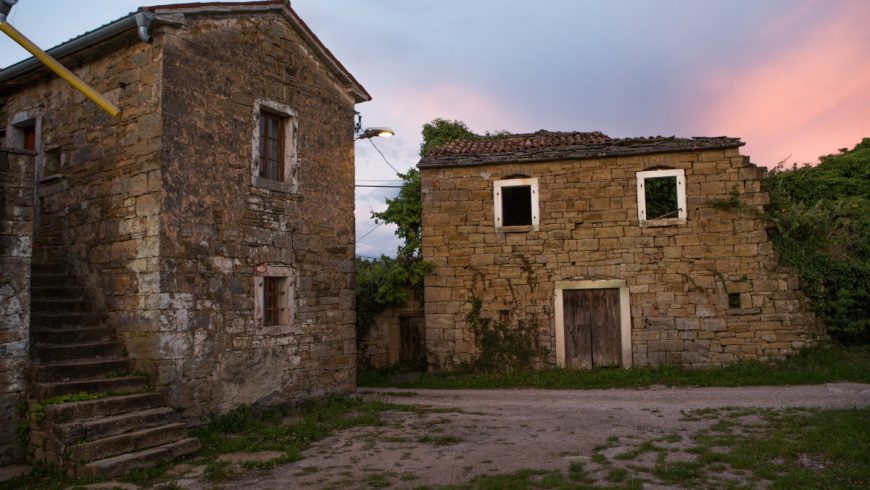 Near the village of Topolovec is the almost 1000 years old church of St. Hieronymus. There is a story that under the church of St. Hieronymus a treasure was buried. For this legend, probably strangers smashed the altar and dug up the place where it stood. In 2019, the church of St. Hieronymus was rebuilt and saved from ruin.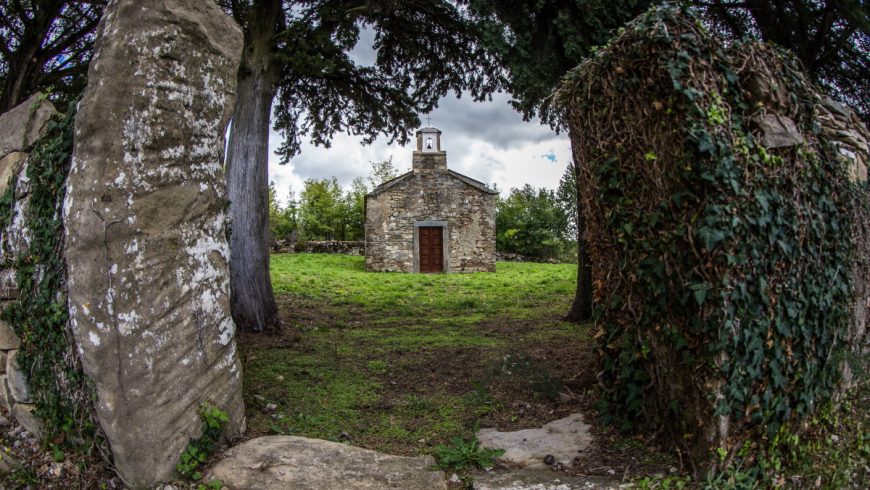 Welcome to Green Gradin
Healthy, locally grown food, herbal teas, a long walk, silence and a break from the digital world regenerate the body and mind in just a few days and restore freshness and well-being.
The area is ideal for lovers of outdoor activities as well as for those who enjoy long walks or simply reading a book, yoga, and meditation. The hilly landscape with sparse traffic is ideal for cyclists and runners, 30 km of marked hiking trails lead us across hills and valleys from village to village, hiding still undiscovered treasures.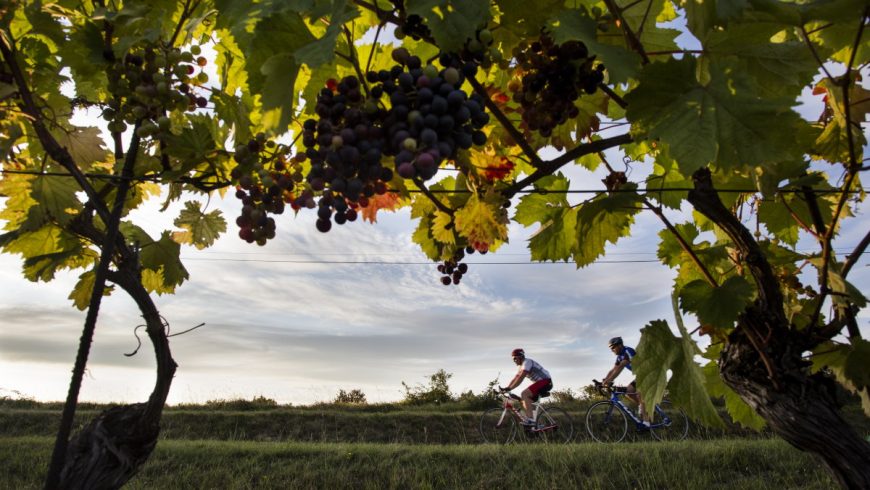 Green Gradin is a magic experience for urban people to recontact with nature and finally listen to the longings of their souls.
For more info visit the Green Gradin web page and list the amazing Green Gradin Online Catalog.