Only few countries are so blessed with the number of caves. You can find more than 6 200 caves in Slovakia. Till now, 400 caves are explored.
The world under the ground is exciting. It's like entering totally new planet…it's like entering the paradise…underground paradise. Only few countries are so blessed with the number of caves as Slovakia is. The country has more than 6 200 caves, people are still discovering new ones. Till now, 400 caves are explored. It was quite hard to choose only 10 of them, but we somehow managed it. Are you excited to check them out?
Demanovska Ice Cave
This cave lies in Demenovska valley under the hills of Low Tatras. The first reference about the cave is from 1299. The second largest cave of its kind in Slovakia is open to public since 1880´s. You will be amazed by the part called Freezer, where you can find icicles and ice waterfalls.
GPS: N49°0'58" E19°34'54"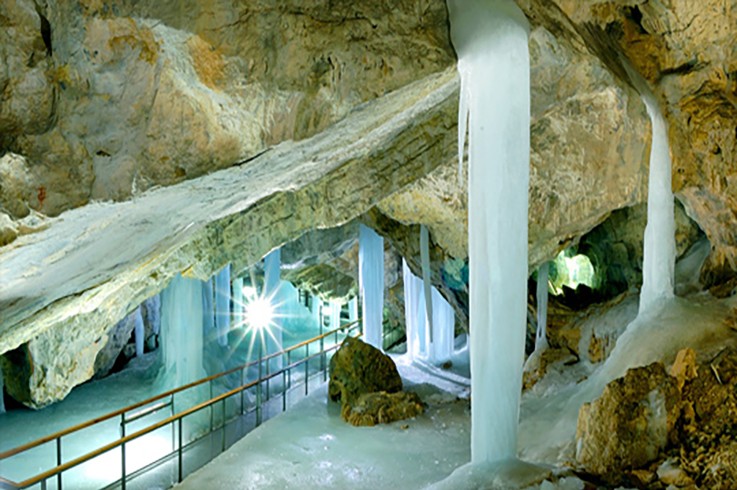 Ochtinska Aragonit Cave
Situated in Roznava region, Ochtinska cave is a world rarity. It is only cave of its kind in Europe and a part of UNESCO World Heritage List. Ochtinska Aragonitova cave was discovered in 1954 and it is rare and valuable for its aragonite ornamentation.
GPS: N48°40'5" E20°18'32"
Bystrianska Cave
The cave is divided into old and new cave. It was known by locals long before the official exploration started in 1923. Now, speleotherapy (therapy of the respiratory diseases) is applied in the cave part called Spodná partizánska sieň.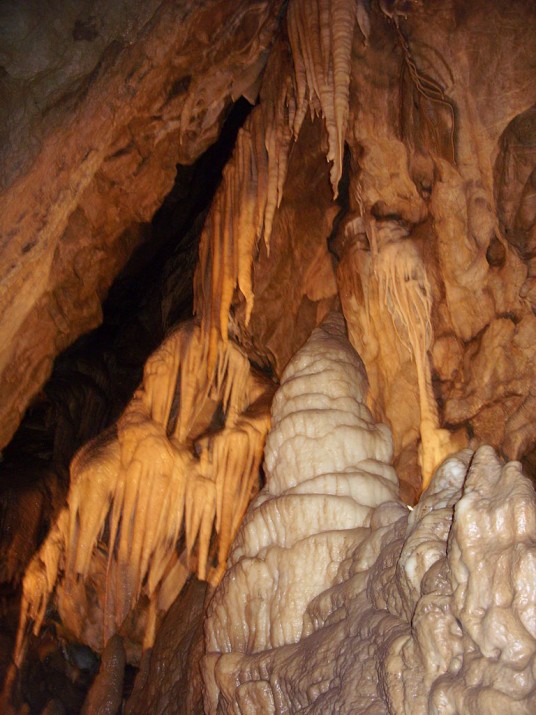 Demanovska Cave of Liberty
The most visited cave in Slovakia can be found in Liptovsky Mikulas Region. Thanks to unique drip stone ornamentation, it is also one of the most beautiful ones. ¼ of the cave is available for tourists with total length of 9 km. Tourists can find underground halls and domes, tunnels and richly decorated ponds with stalactite water lilies on the surface and cave pearls at the bottom.
GPS: N48°59'55" E19°35'9"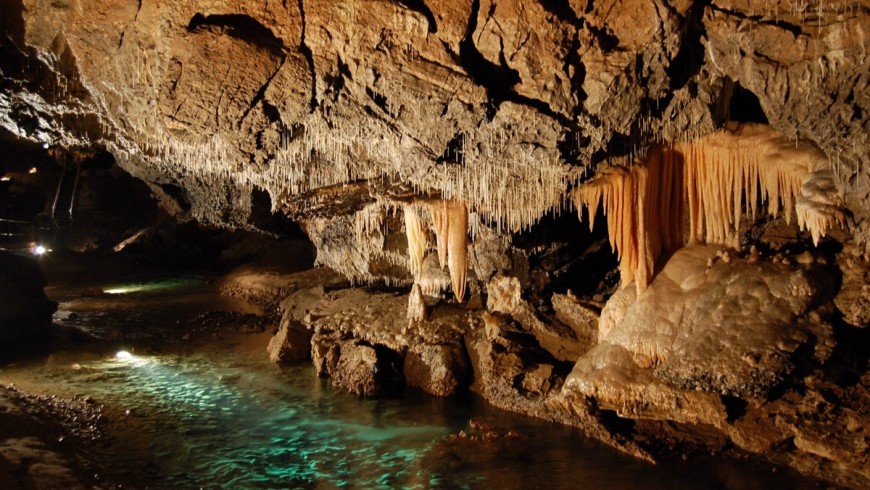 Belianska Cave
It is among the first caves Europe in which electric light was installed. As well, it is the only cave open to public in High Tatras. Treasure seekers knew about Belianska cave long before it was re-discovered in 1829. Every year in August, there are concerts of reproduced music, in the cave space called Music Hall. The cave is also used for climatic therapy.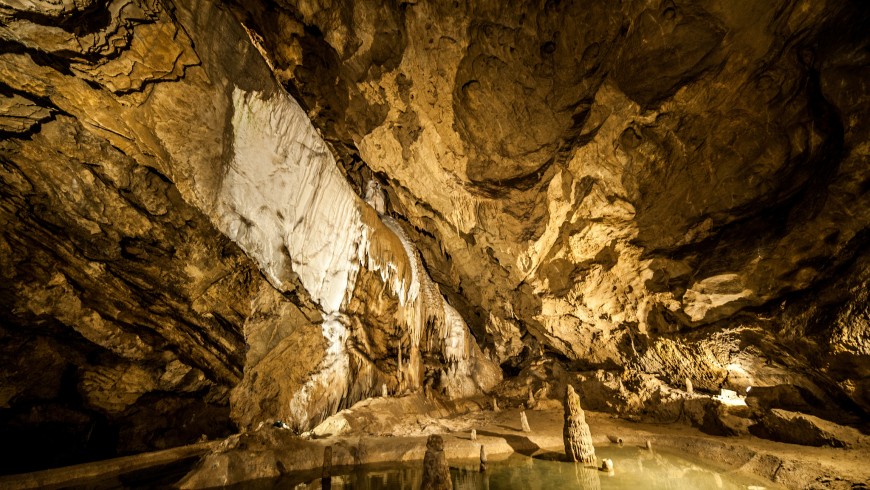 Dobsinska Ice Cave
One of the most famous ice caves in the world. It is one of the largest caves in Europe and thanks to its significance, ground ice, waterfalls, ice stalagmites and columns, it is part of UNESCO World Heritage List. Dobsinska Ice Cave is also the lowest situated one in the world in terms of sea level. The temperature here never increases above zero.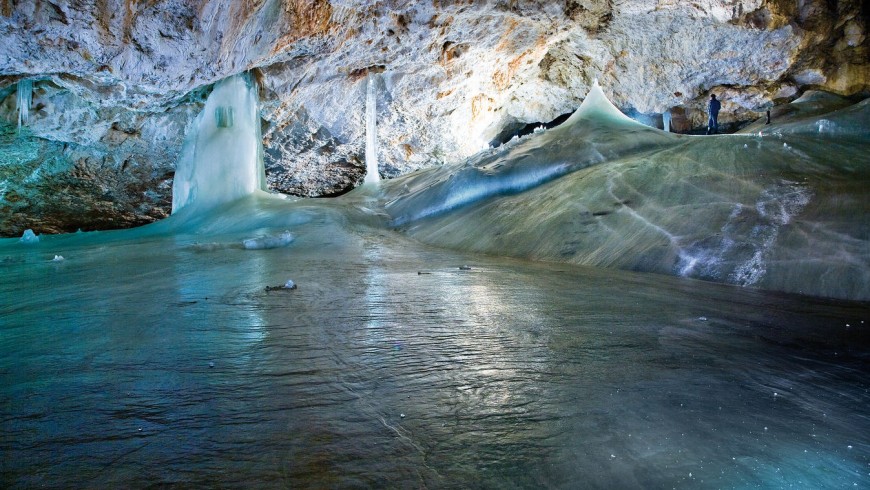 Harmanecka Cave
Situated in Banska Bystrica region, the cave is famous for occurrence of rare white soft sinter, tall pagodas and sinter lakes. It was opened to public in 1950. It is also called White Cave, thanks to the white coloring.
GPS: N48°48'50" E19°2'24"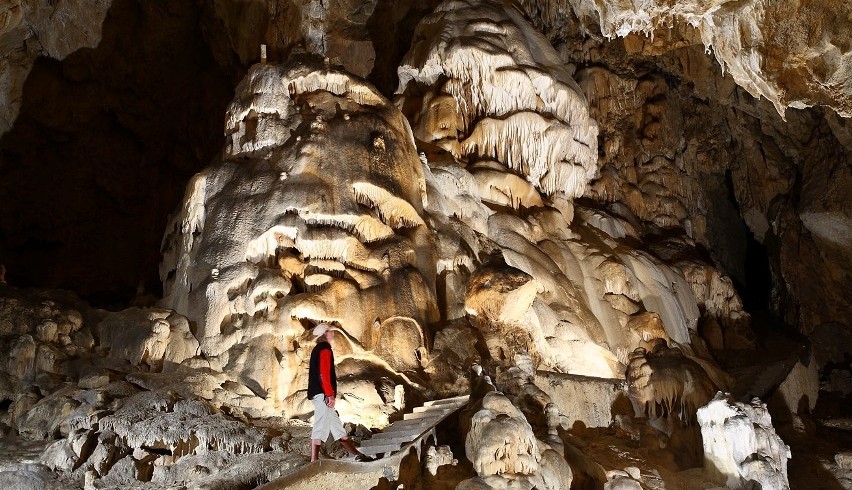 Domica Cave
Part of UNESCO World Heritage List. It is called "pride of the Gemer region". It's the biggest cave in the Slovak Karst formation. Amazing experience of boat trip on its underground river is waiting for you in Domica. Fairytale Salt above Gold by P. Dobsinsky was filmed here as well.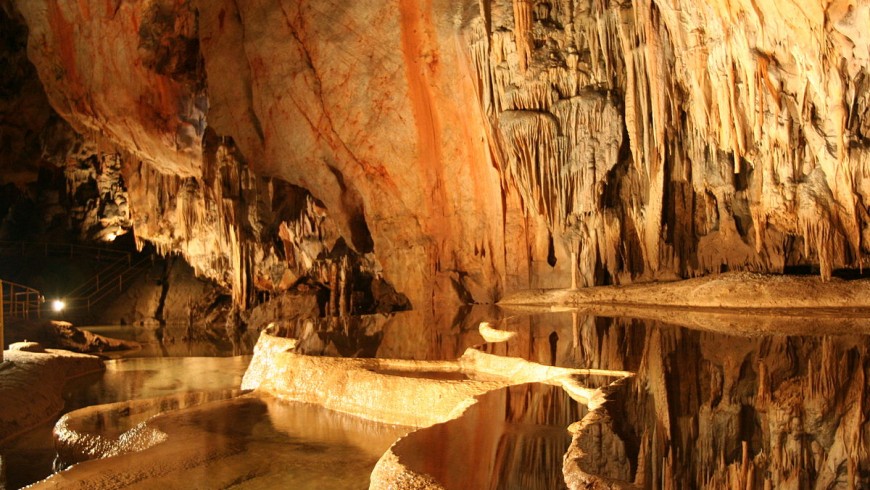 Gombasecka cave
It is situated in Slovensky Karst, in Roznava Region. The cave is famous for extra thin sinter "curls". It is another cave signed in UNESCO World Heritage List. In 1968, Gombasecka cave was the first to introduce speleotherapy in Slovakia.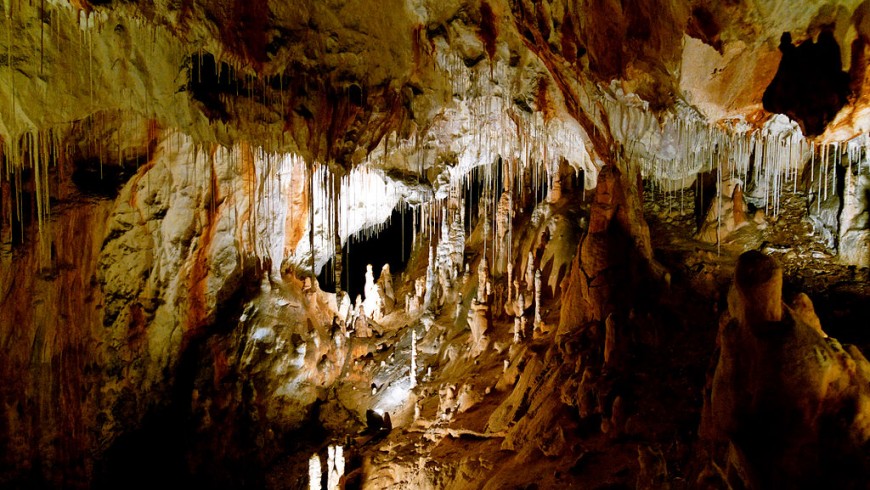 Jasovska cave
Last but not least cave situated in Slovensky Karst and included in UNESCO World Heritage List is Jasovska cave. Outstanding "cathedrals", chambers and galleries deepened by a river, pagoda-shaped stalagmites, waterfalls, scallops and anthodites make this cave unique. The cave was opened to public in 1846. Bat Cathedral is used for speleotherapy and climatotherapy of asthma and allergic diseases.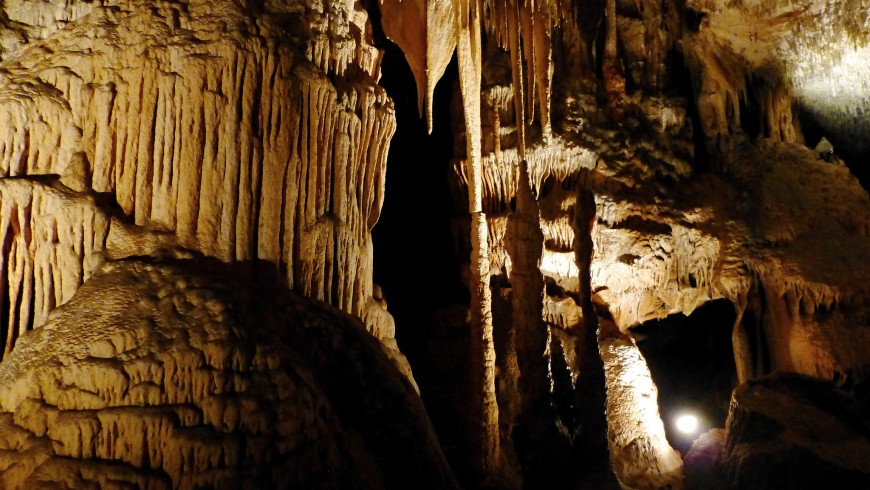 Have you been in one of these caves? Share your stories below.
Cover image: one of the most beautiful caves in Croatia, Jasovka Cave, photo by Traveltipy via Flickr