The popularity of sustainable tourism is increasing every year. Hotel visitors want to feel close to nature and make a contribution to improving the ecological situation of the region. Each hotel can acquire the status of eco-friendly by making some changes in business running methods and interior design. Do you want to attract even more guests with a focus on nature conservation? Read this article and learn about proven ways to make your hotel truly eco-friendly.
How to Attract More Eco-tourists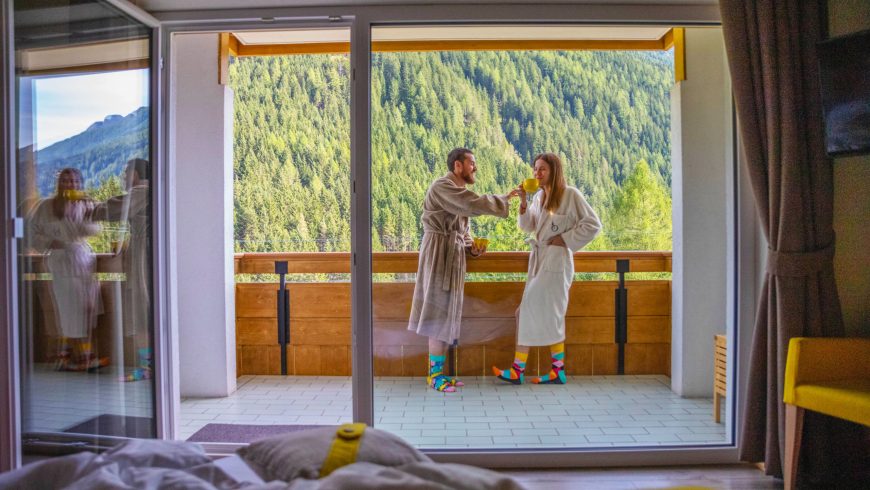 Attracting new eco-friendly guests to the hotel starts with proper marketing.
Get listed on Ecobnb, the main online platform focused on sustainable tourism. Rember to indicate all the environmental attentions adopted by your hotel and the ecolabels certifications reached.
Is your hotel registered on TripAdvisor? Promote it on this service in the "Green Leaders" section. To do so, you must follow the rules of the platform. Find out whether you are eligible to be included in the section, and get ranked as a Green Hotel so that potential guests can see your offer in the ranking of the best eco-hotels in the region.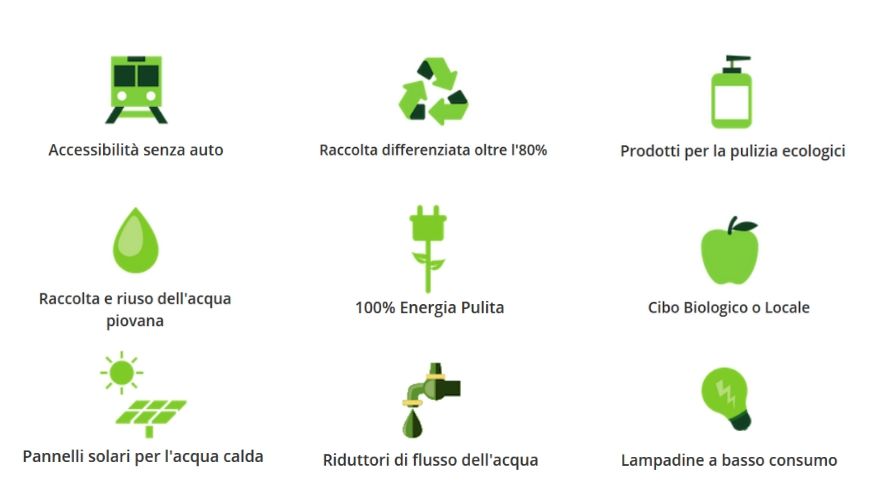 The third step is to create an eco-styled website or to change the web design of your existing one. Make the main colors green and white, add relevant photos that proves the sustainability of your business. Be sure to describe on your pages all your green initiatives, such as:
energy-saving technologies (solar panels, water saving, etc.);
recycling systems implementation;
food choices (locally sourced, limited chemicals, etc.)
plastic regulation (no straws policy, bottled water alternatives)
The new site will enhance the process of attracting potential eco-tourists. But for this, you need to configure advertising in search engines. Use banner and contextual advertising to promote your hotel. These are the most effective advertising tools for tourism. Use eco-styled banners (colors and stylistics) and don't forget to mention the fact that your hotel takes care of nature preservation. At the same time, you need to promote the hotel pages in social networks. SMM-marketing should also take into account eco-thematics. Invite a photographer to take green-themed pictures of your hotel. Use these photos on banners and in other forms of advertising.
What to Change in the Interior and Design of the Hotel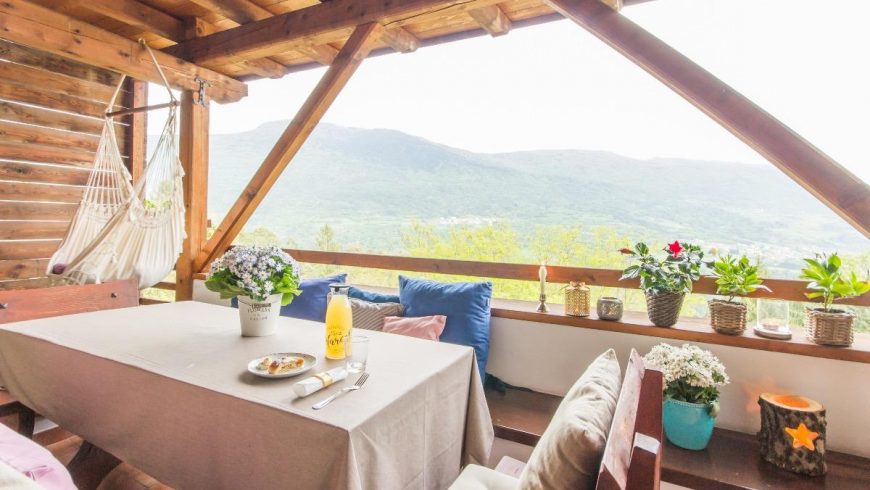 Many hotel owners believe that significant investments are needed to achieve eco-friendly status. But this is not the case. Working out the interior and facade design details would be a great step towards declaring your hotel as a sustainable business.
Replace textiles with natural ones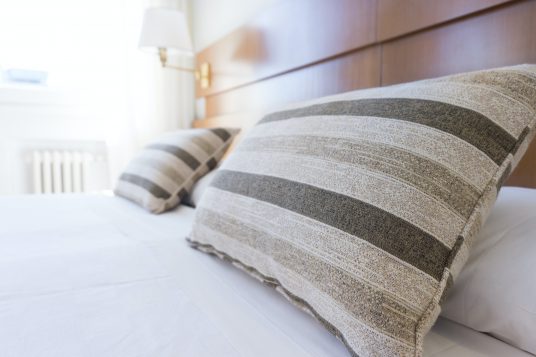 Make sure that all the textiles in your hotel are made of natural fabrics: cotton or linen. It applies not only to beds but also to curtains, towels, and even decor. You will have to forget about synthetic tulle and blinds made of artificial materials. Replacing textiles will emphasize the fact that the hotel does not use synthetic materials and plastic, which are harmful to nature.
Do not use plastic when serving food and drinks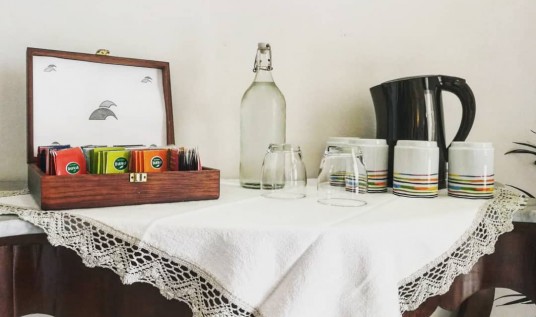 Do not leave water and food in plastic containers in the rooms. You will have to serve drinks in carton packs or glass bottles. It would help if you also replaced the snack packs that are in the minibar. Visitors will see that this hotel does not use long-lasting decomposition material, which is very harmful to nature. Slogans "We don't use plastic" can also be used in marketing, of course, provided that you guarantee it.
Use LED lamps to save light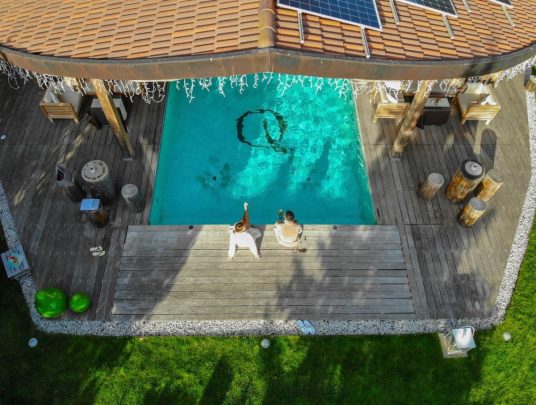 Incandescent lamps do not meet environmental regulations. They are cheaper, however, consume too much electricity. Use only economical bulbs and LED lighting in your interior to avoid overpaying for electricity and to make a positive mark on the environment.
Solar panels or water heaters can be installed on the roof of the hotel. It is important for an eco-hotel, as solar energy is the most environmentally friendly and safe for nature.
Use green colors to decorate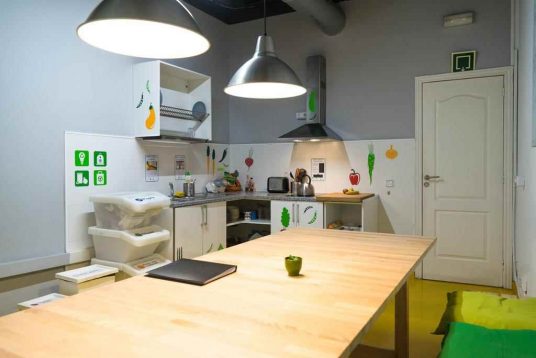 Green is associated with sustainability and nature. Use any shade of this color in the interior to position your hotel as "ECO". It is not necessary to repaint the walls green. It is enough to add a few trifles. For example, jazz up the hotel logo using this color or replace the uniforms of employees. Some owners put in their hotel's lobby moss compositions, which is of interest to many visitors. We should not forget about the surrounding area of the hotel: consider planting a garden to reduce your carbon footprint and provide a perfect relaxing area for your guests.
The green color is recommended to use even when decorating business cards, booklets, a menu of the restaurant, and the hotel premises overall. You can make the web interface of the site and pages in social networks also in green shades. But remember that it is merely a design solution and there must be real green initiatives corresponding to your marketing statements!
More decorations in the garden!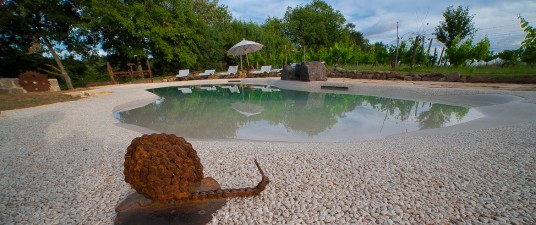 Is there already a garden or free area near the main building of the hotel? Use them to decorate and attract eco-tourists. For example, you can set up a small greenhouse and grow greenery for restaurant dishes. Many visitors would be happy to see for themselves that the vegetables from their table are organically produced. Indicate this feature in your description on Ecobnb, TripAdvisor, Booking, or Airbnb.
Provide sustainable transportation solutions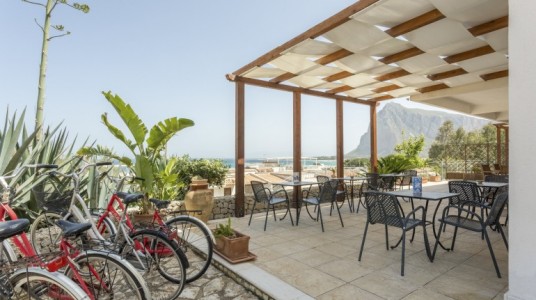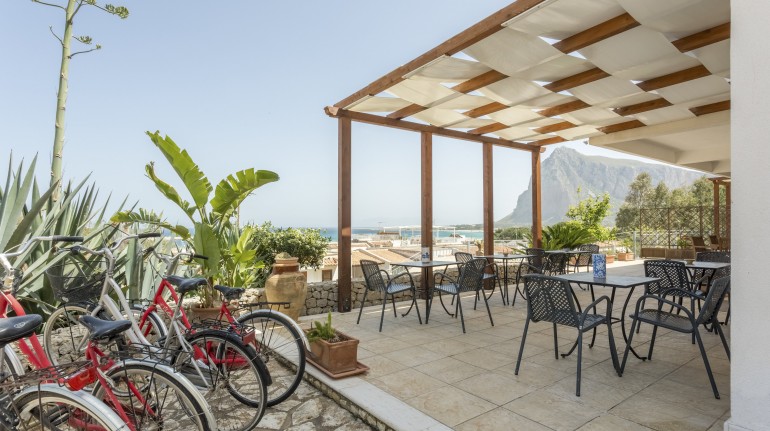 Any eco-hotel should have eco transport available for the visitors. For example, bicycles or scooters for rent. These are the most popular sustainable transport solutions that many tourists will be extremely grateful for. Also, you can create a tourist route around the area and advertise it: tourists will be staying at the hotel for demanded eco-tourism options.
Offer guests organic food and purified artesian water without plastic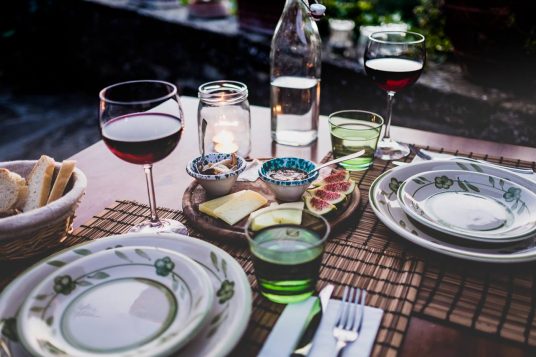 Sustainability does not just mean the elimination of plastics and synthetic materials. It also means organic food without GMOs and various chemical elements. Redesign the restaurant's menu by removing non-organic food with a high content of flavor enhancers, sweeteners, and unnatural components. Replace sweet carbonated water with compote or natural lemonade; fast food with fresh salads, nuts, superfood, smoothies, and homemade meat. You may need to have a confirmation that the food at the hotel comes from organic farms. Use this fact as a marketing tool.
Follow the Trends in Eco-friendliness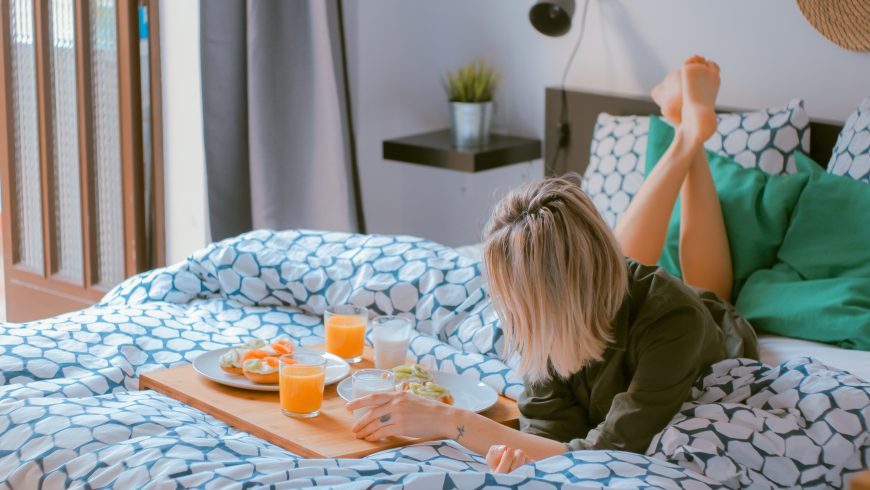 Keep an eye on major hotel brands to follow modern eco-trends. Many resort companies are following the Green Revolution and introducing new methods to combat environmental pollution. Learn from other eco-hotels as well as gradually implement all the methods described in this article.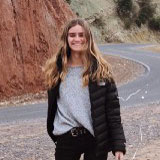 Author: Marie Barnes is a Marketing Communication Manager at LinksManagement, a guest post blogging service. She is an enthusiastic blogger interested in writing about technology, social media, work, travel, lifestyle, and current affairs.