A good night's rest can solve (almost) everything: sleeping in a comfortable bed, surrounded by soothing scents such as lavender or lemon, with soft colors that slow the breath, is good for our physical well-being and even more for our mental state. And if sleeping is such an important activity for us why not dedicate a holiday to sleep and rest? Here are 10 luxury, but always sustainable, hotels where sleeping is more than a pleasure!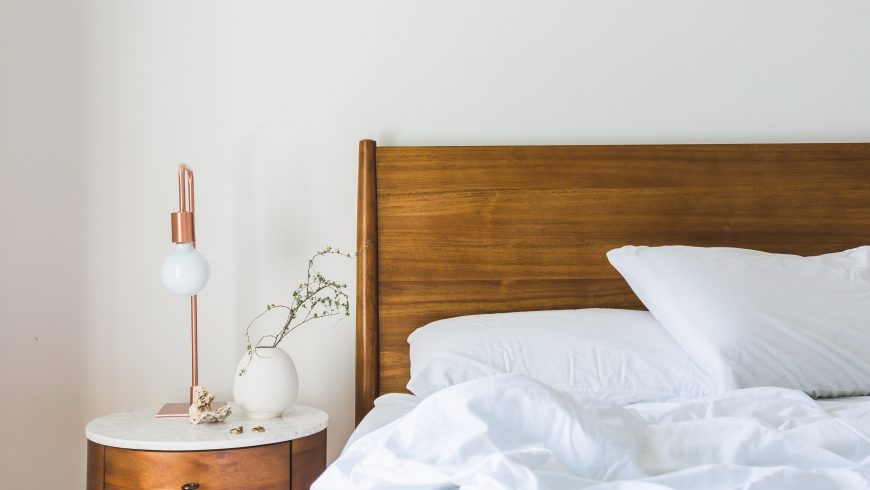 Alpen Palace, your retreat in South Tyrol



In the heart of Valle Aurina, a 5-star hotel awaits you offering every possible service for a holiday of luxury and nature. After a day in the mountains and in the 30,000m2 recreation park with swimming pools, alpine garden and relaxation islands, you can indulge in the comfortable bed of the beautiful rooms characterized by fine woods, silky materials and warm colors.



Chamois is the only municipality in Italy without carriage roads: there are no cars and the place can only be reached by cable car, on foot or by small tourist aircraft. Here, where the only sounds you hear are those of nature, there is the Maison Cly Restaurant & Wellness, which offers a romantic setting that comes from the encounter between wood and stone. You will live an experience of relaxation, first in the charming wellness area consisting of sauna, turkish bath, Jacuzzi, Kneipp path, emotional shower and relaxation area with tea corner and panoramic window and then in one of the 27 rooms, each with a particularity, but all characterized by the harmonious bond of tradition with the most modern services.



Again in South Tyrol, this time in Merano where a 5-star hotel is waiting for us, which among other things also offers free bike rental, the perfect way to visit the surroundings. High quality materials and modern comfort come together in the rooms and suites, creating a luxurious and at the same time cozy atmosphere, perfect for rest without any thoughts. Finally.



Every environment of the 4-star Giardino dei Pini Resort is expertly designed for guests' comfort and well-being: a dip in the pool, a massage in the wellness center, a walk through the Apulian perfumes in the park and then a night of uninterrupted and regenerating sleep in the spacious, bright, soundproofed rooms that offer the most modern comforts and a beautiful sea view.
AlpHoliday Dolomiti, between the Stelvio and Adamello Brenta parks



Let yourself be pampered in an atmosphere of relaxation and well-being among the wonders of Val di Sole at the AlpHoliday Dolomiti, an environmentally-friendly 4-star hotel that offers a wellness area, a beautiful outdoor swimming pool, free bicycles and skybus and above all the warmth of wood in comfortable bedrooms, where you can sleep well and feel better.
Hotel Sant'Orso, for sleeping while admiring Gran Paradiso massif



Here we are in Cogne, where the Hotel Sant'Orso, which is awarded with 4 stars, welcomes us into a fairytale setting and puts at our disposal a beautiful panoramic swimming pool, a wellness center, a large garden and a restaurant. The rooms are all furnished in Alpine style, with traditional colors and warm wood tones, but their true uniqueness lies in the amazing view of the Gran Paradiso Mount, which will help you finding harmony with nature and sleeping soundly.



A Mediterranean park with direct access to the lake, a buffet for breakfast with fresh and quality products, endless massages and treatments in the SPA, and rooms of all kinds but always with every comfort: the Parchotel Flora, 4-star superior, is a place without time to spend moments of pure wellness.
B&B Al Gufo Saggio, to discover the blessings of the straw



What does it mean to sleep in a house built entirely of straw bales, an ecological and biodegradable material? You can discover it by staying at Al Gufo Saggio, a sustainable accommodation immersed in the Ravenna countryside. Among the many benefits of straw, combined with lime and raw earth plasters, is the ability to guarantee excellent humidity regulation, ensuring unparalleled climate comfort.



At the gates of Venaria Reale is the Relais Bella Rosina, a 4-star hotel housed in a farmhouse dating back to the 18th century, restored according to the principles of sustainability. The building is inserted in a private property of 25 hectares where it is easy to meet foxes, deer and fallow deer. The rooms are characterized by natural colors, pleasant lighting and warm terracotta or wooden floors, perfect for intense and pleasant feelings of rest.
BLUM, sleeping naturally in Strigno, Trentino
BLUM organic farmhouse and hotel in Strigno, Trentino Alto Adige


BLUM is an eco-friendly bed & breakfast in Strigno, Trentino alto Adige. Built with certified wood and clay plasters, it is totally hypoallergenic and free of electromagnetic pollution. This is how, together with the warmth of wood, it is able to give you a regenerating sleep. In the morning you can then admire the surrounding natural environment, the lakes, and the Lagorai mountain range.
Are you ready to sleep well and regenerate? Which destination are you going to choose for your next green holiday?