Kranj is the capital of unique experiences in the Slovenian Alps and one of the Top Slovenian historical towns. The vibrant old town with its surroundings is a great example of sustainable tourism and a paradise if you prefer discovering boutique hidden gems away from tourist crowds. While sightseeing in the old town you will feel the high quality of life, breathe fresh alpine air, shop in premium eco shops and fully experience the local identity.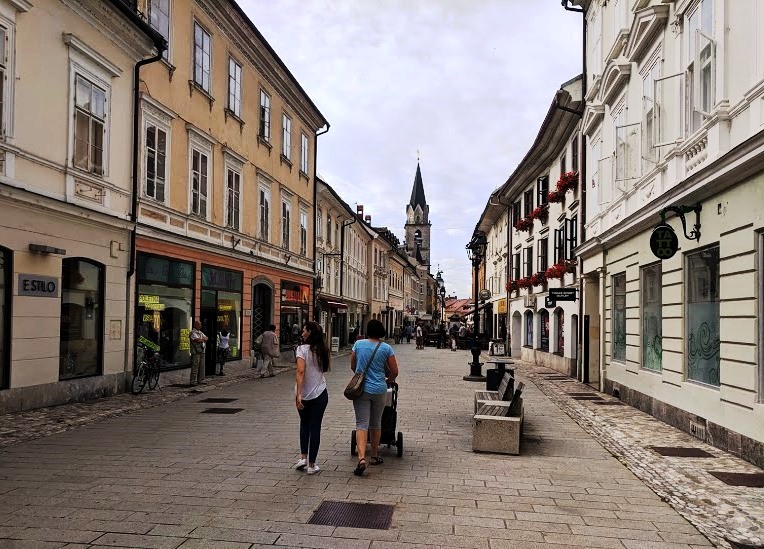 Kranj has always been the center of the Gorenjska region in terms of economy, trade, education, and transport. This ancient city on a rock is an ideal location for slow travel routes and eco holidays.  For unique experiences, combine the vibrant town life with green nature, surrounded by mountains. Visit authentic cafes, exclusive restaurants, and traditional taverns.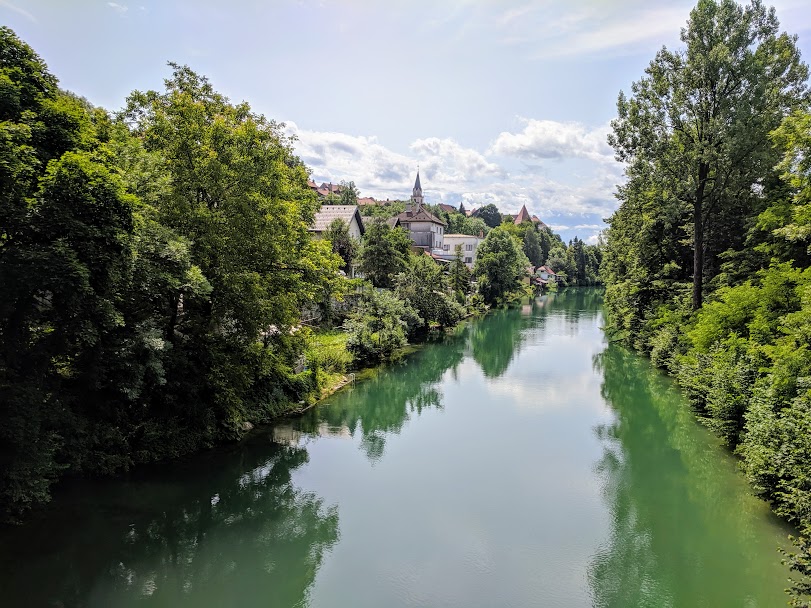 Follow the list of selected unique experiences in Kranj and its surroundings for green, active, healthy and eco-conscious travelers:
1. Enjoy the most stylish view of the old town while sipping a flavorful coffee
Source: Panorama Old Post
Photo: Nadia Srpčič, source: Panorama Old Post
Panorama Old Post, located on the top floor of the highest building on Maister Square is offering a 180 degrees view of the historic town canter. You really shouldn't leave Kranj before visiting this place. Coffee is great (they are also offering a coffee selection with the plant-based milk) and here you can have a healthy breakfast. Stylish interior with an abundance of plants will feel like you are sitting in nature while overlooking the vibrant old town. This place is also a great location for sipping a cocktail and listening to live music in the evening.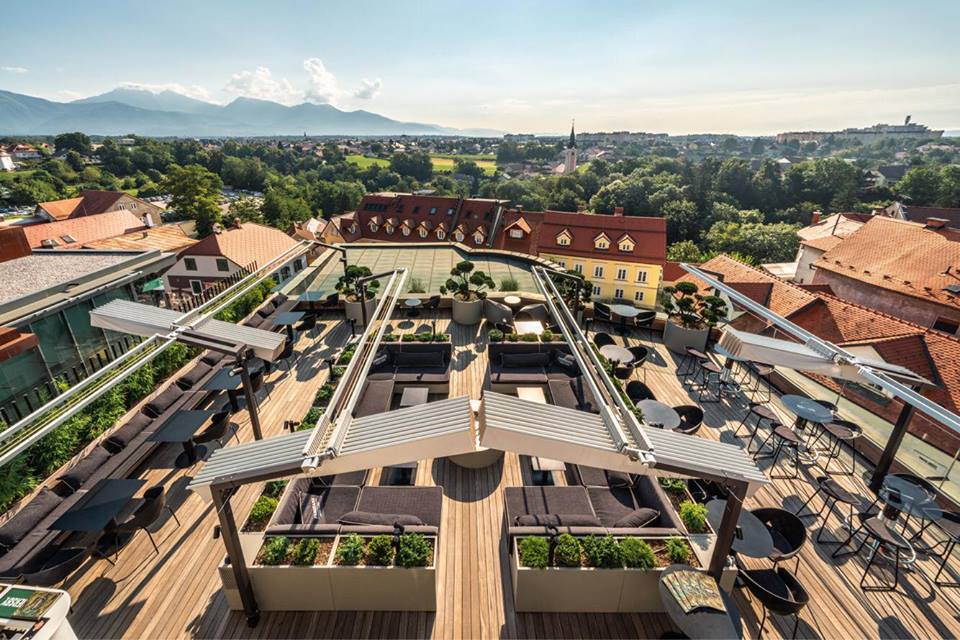 Source: Panorama Old Post
Photo: Peter Irman, source: Panorama Old Post
2. Visit Kranj for unique experiences of an air attack in the hidden underground tunnels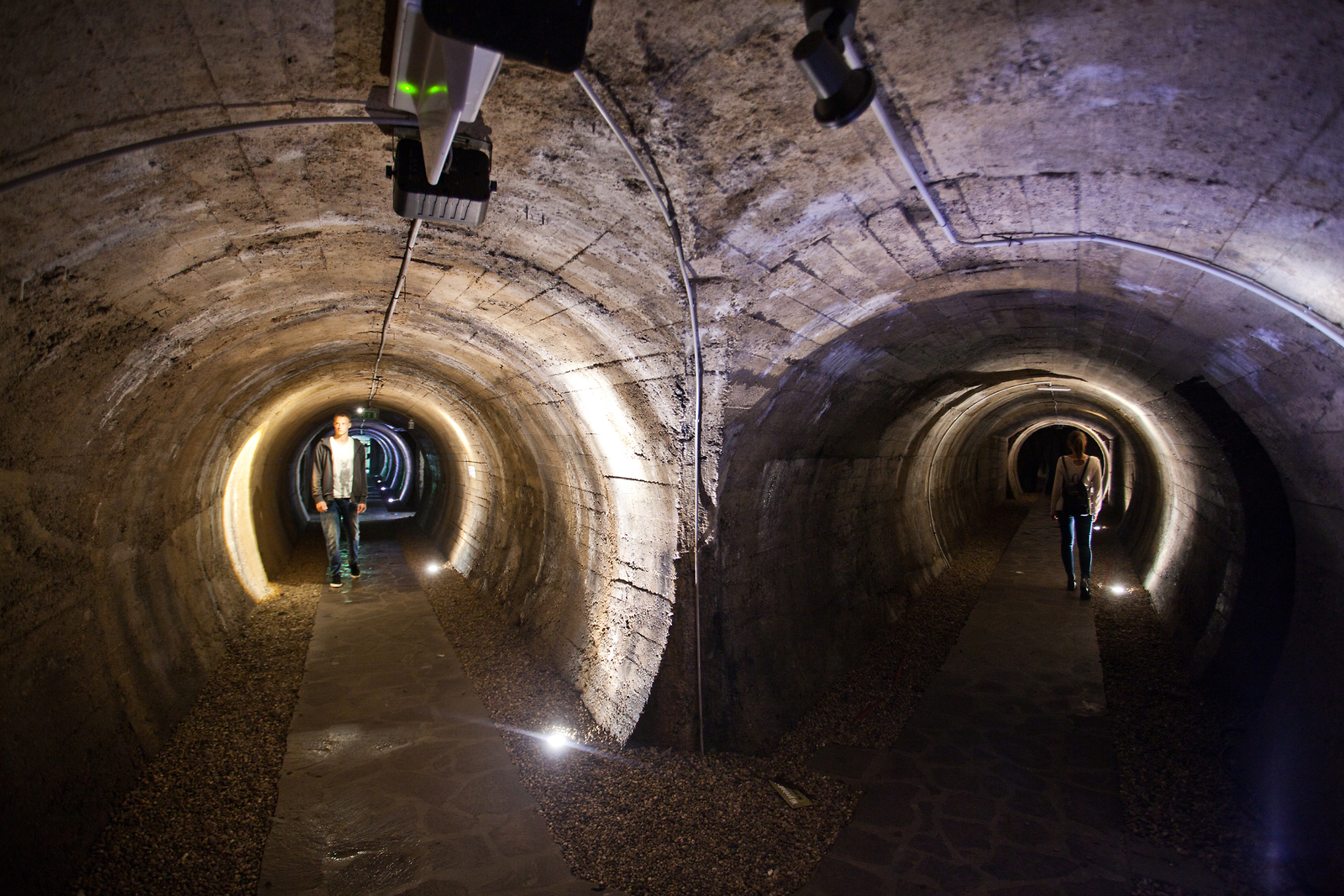 There are 1300 meters of hidden tunnels under the old town of Kranj, build during World War II as shelters for the residents. The tunnels are home to rare species like cave crickets and cave orbweavers, maybe you will even see the bats. In a reconstructed war bunker, you can experience the simulation of an air attack, as well as the exhibitions of minerals and fossils. If you love wine, you should visit Kranj in autumn to experience the Wine route in the tunnels and taste all of the Slovenian wines in one place.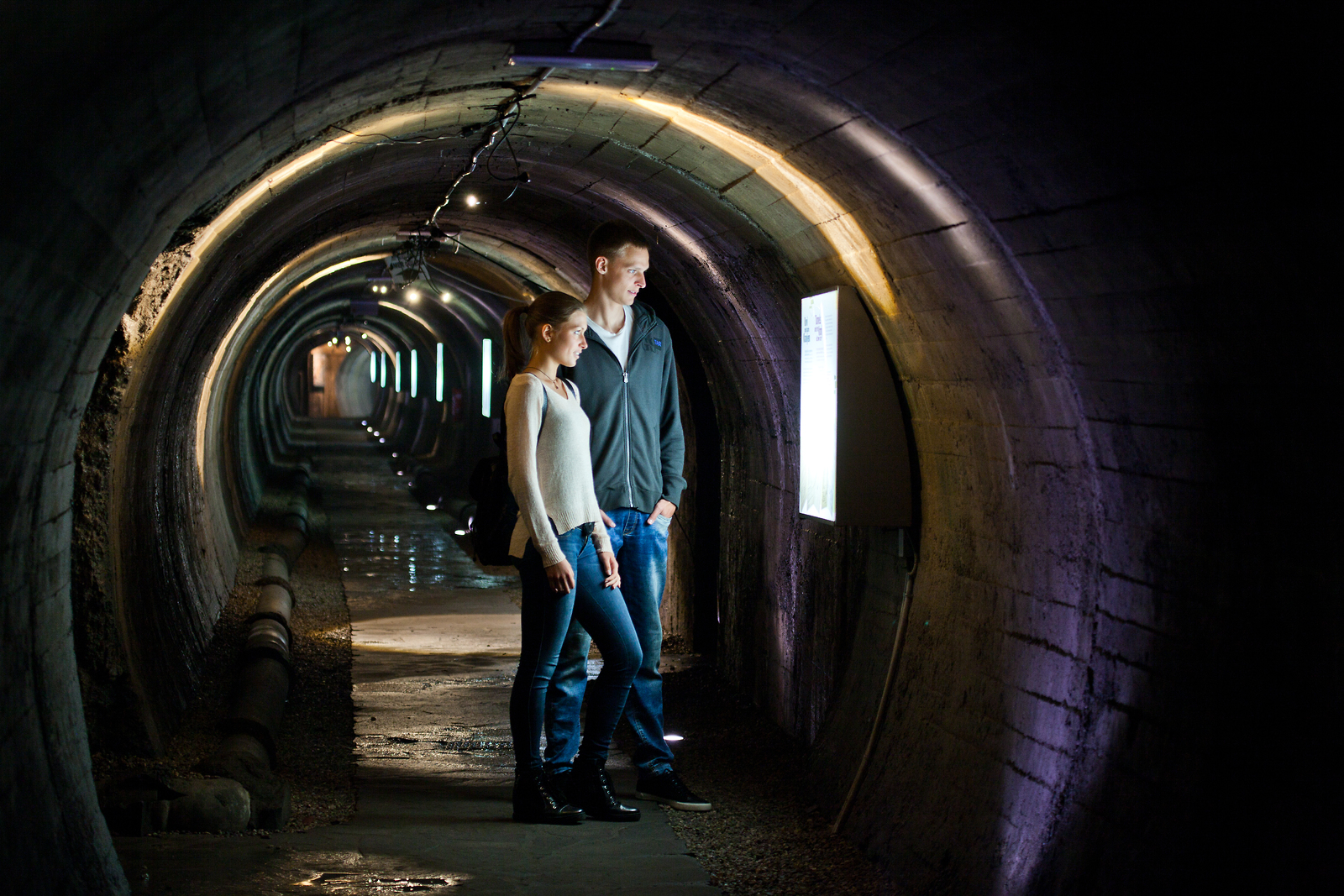 3. Take the best selfie on the shaky platform high above the canyon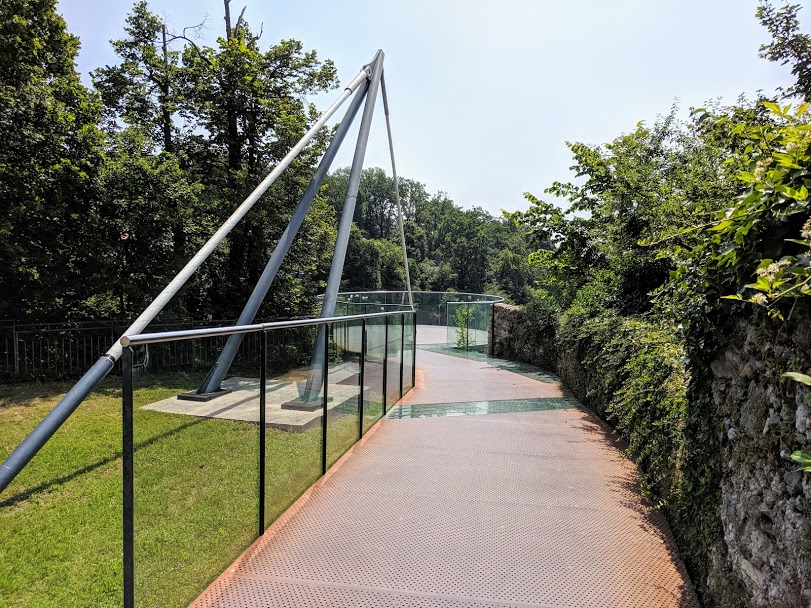 Photo: Author's gallery

Visit the fascinating viewpoint hanging high above the conglomerate rock at the end of the town. The platform is a little shaky and thus providing really unique experiences. The confluence of the two rivers – Sava and Kokra can be seen from this spot. The conglomerate rock symbolizes the former defense tower which once stood at this point but then crumbled into the river canyon.  Next to the viewpoint, you will see a Pungert tower, where once the city dungeons were located.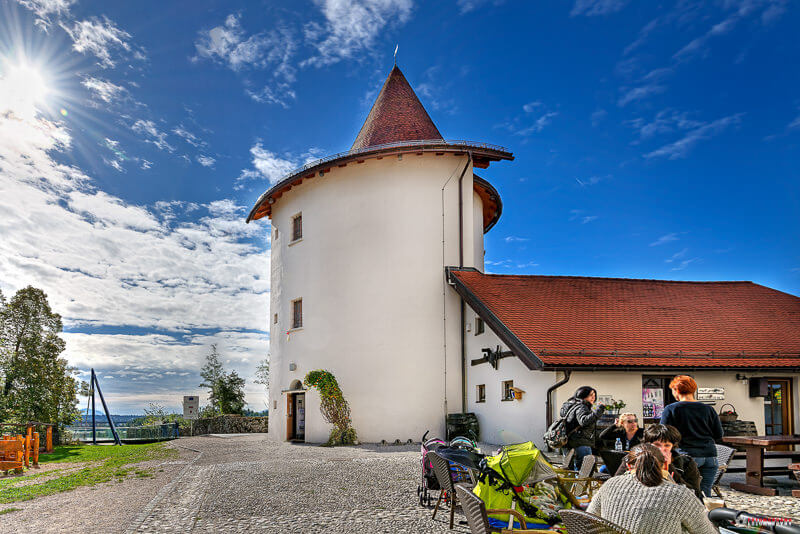 4. Discover the historic center of "the ancient city on a rock"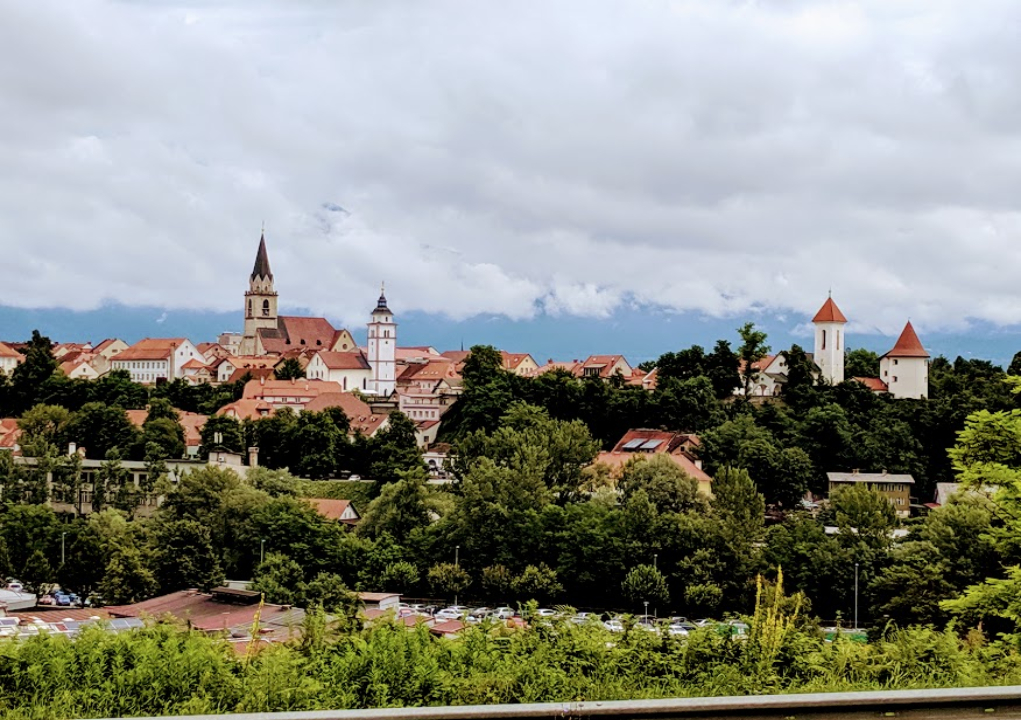 Source: Slovenia.info
Source: Visitkranj.com
Stroll around and discover the heritage of architecture and culture. Kranj stands on a 30-meter-high rock between the Sava and Kokra rivers. Due to its impressing location, it is protected as a cultural monument. Take a look at the most beautiful houses built by the early bourgeoisie. Visit the museum of Gorenjska which will impress you with finds from the Neolithic period. Admire the architecture and design masterpieces and make amazing photos at the Plečnik stairs, fountain and arches. Kranj is also one of the oldest religious centers in Slovenia and the Church of St. Cantianus is a result of exclusive Gothic architecture.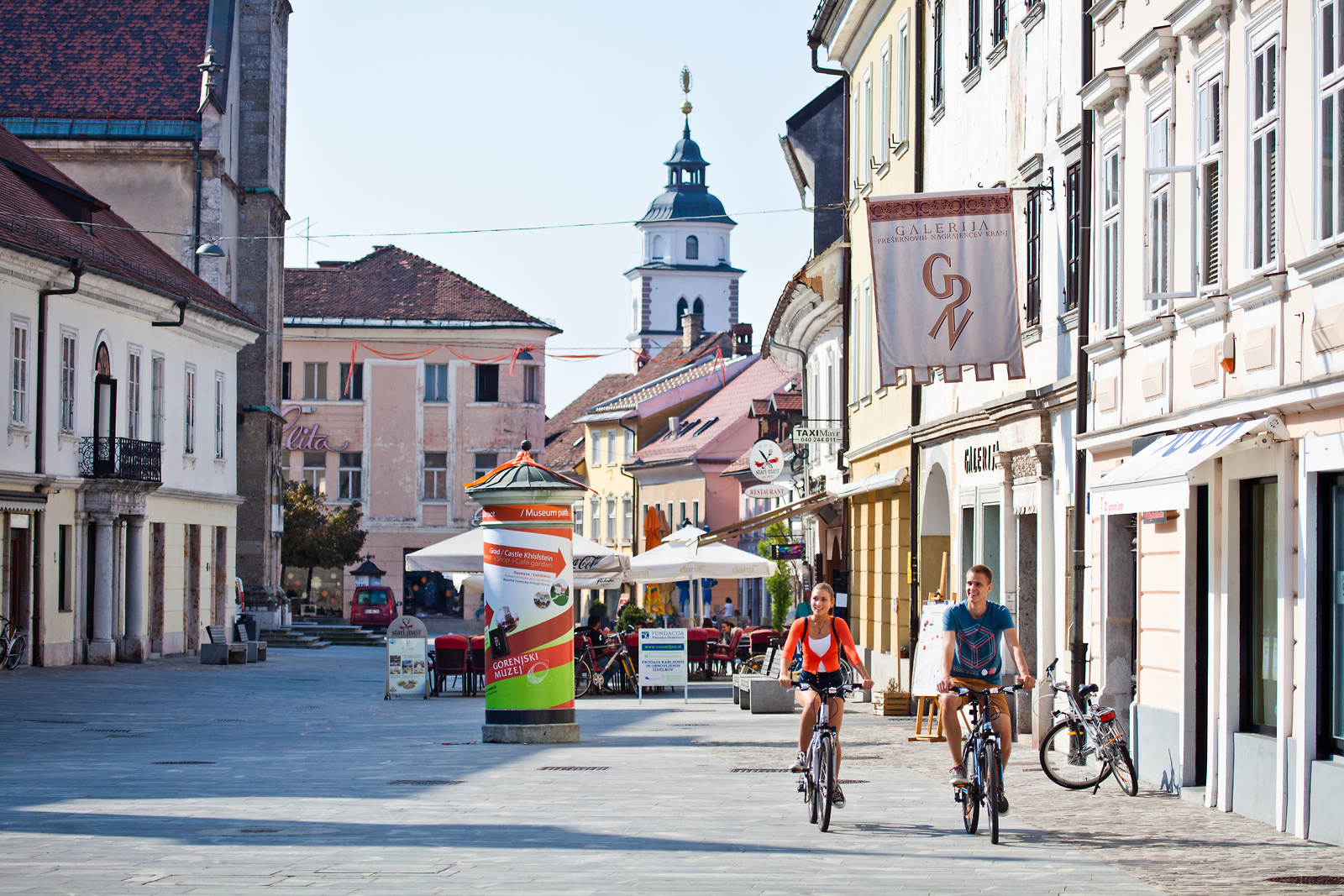 Source: Author's gallery
Source: Author's gallery
5. Learn something new in the house of views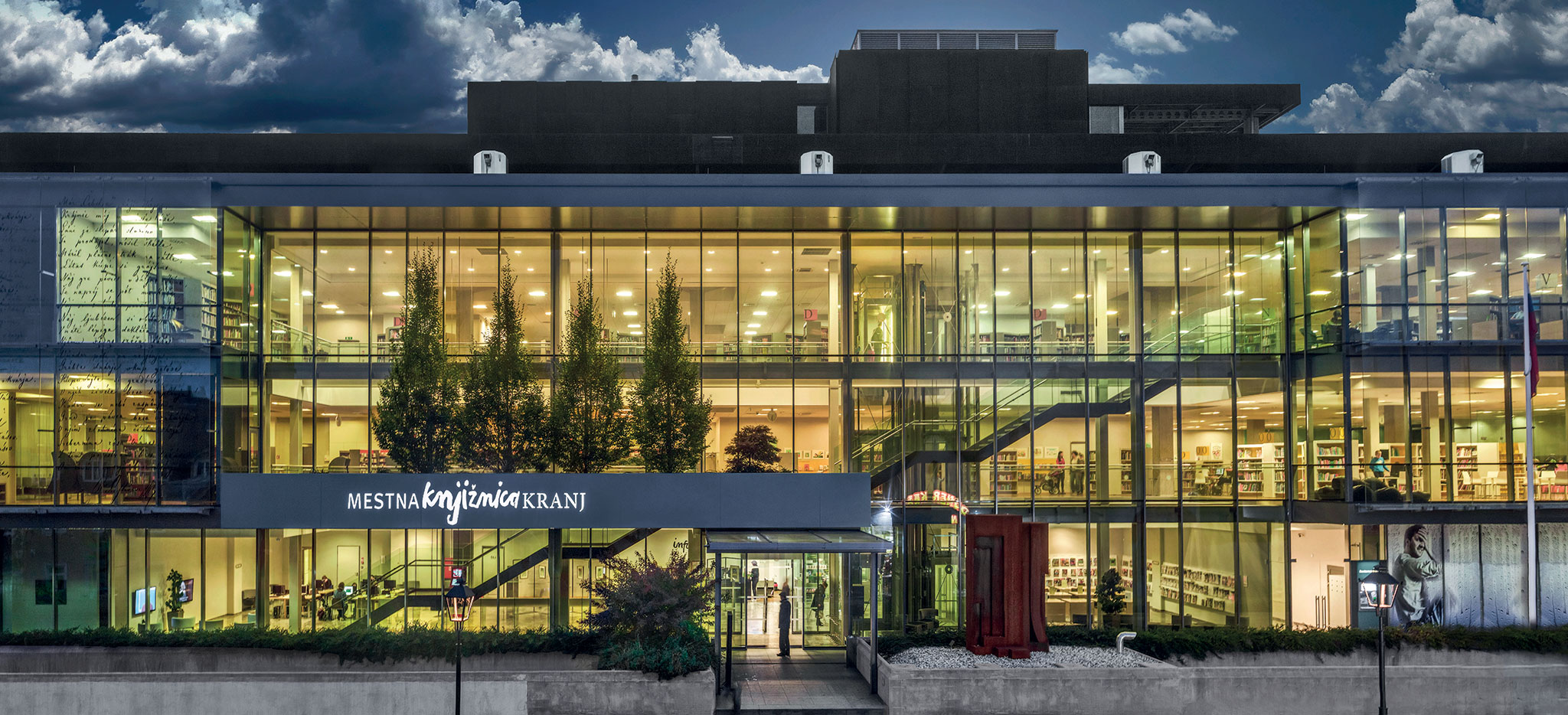 Knowledge is power and leaders are always readers. Kranj City Library called the living room of the city is one of the most modern libraries in Slovenia and oasis of knowledge. It has the utmost comfort and provides a perfect working environment for all generations. If you are a freelancer, this place can definitely be your office for an unlimited number of days. It is a popular location for locals because it offers a large selection of books, magazines, computers, and rooms for watching movies and listening to music.
Source: mkk.si
Source: mkk.si
Source: mkk.si
6. Go for a walk in the second deepest green urban canyon in Europe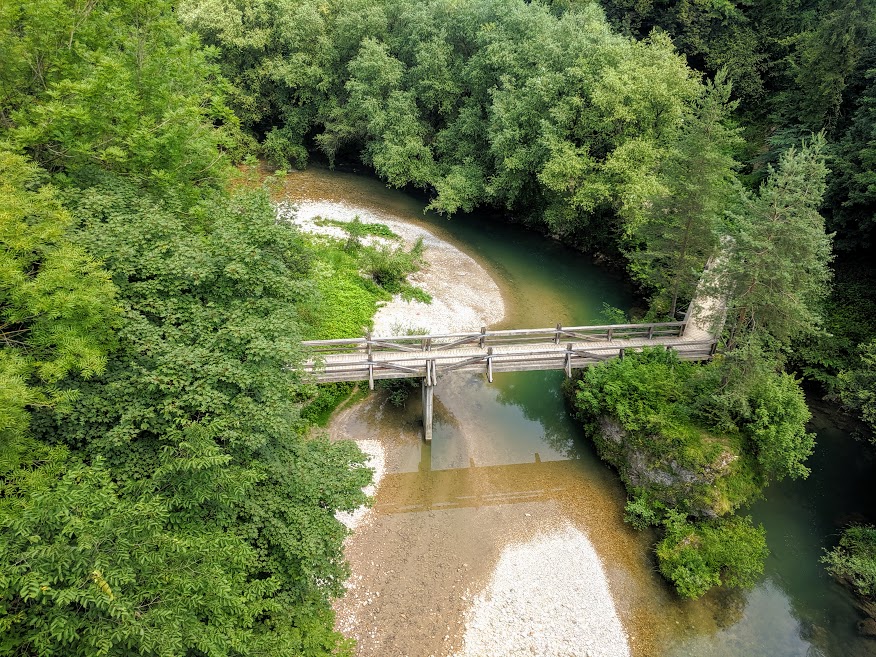 Kranj is offering the fastest city escape due to its location in the heart of nature. Only 104 steps below the city there is the second deepest urban canyon in Europe.  This 30-meter deep green canyon of the river Kokra is a green oasis known by its untouched nature, calming atmosphere of a relaxing water stream and abundant animal life. Don't be surprised if you see squirrels jumping right in front of you. Follow the walking trail and fully indulge in refreshing experience during the hot summer days.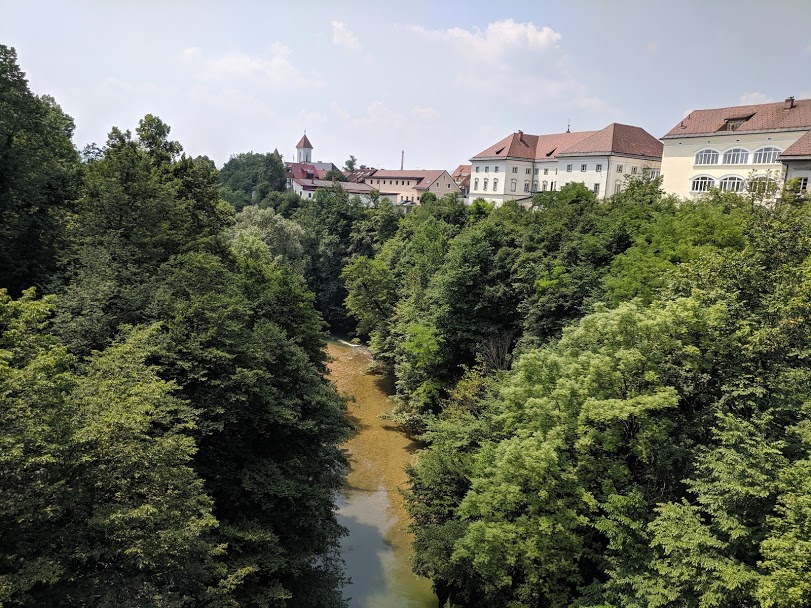 Photo: Author's gallery
Source: Tammra M via Creative commons
Photo: Author's gallery
7. Taste vegetarian traditional gastronomy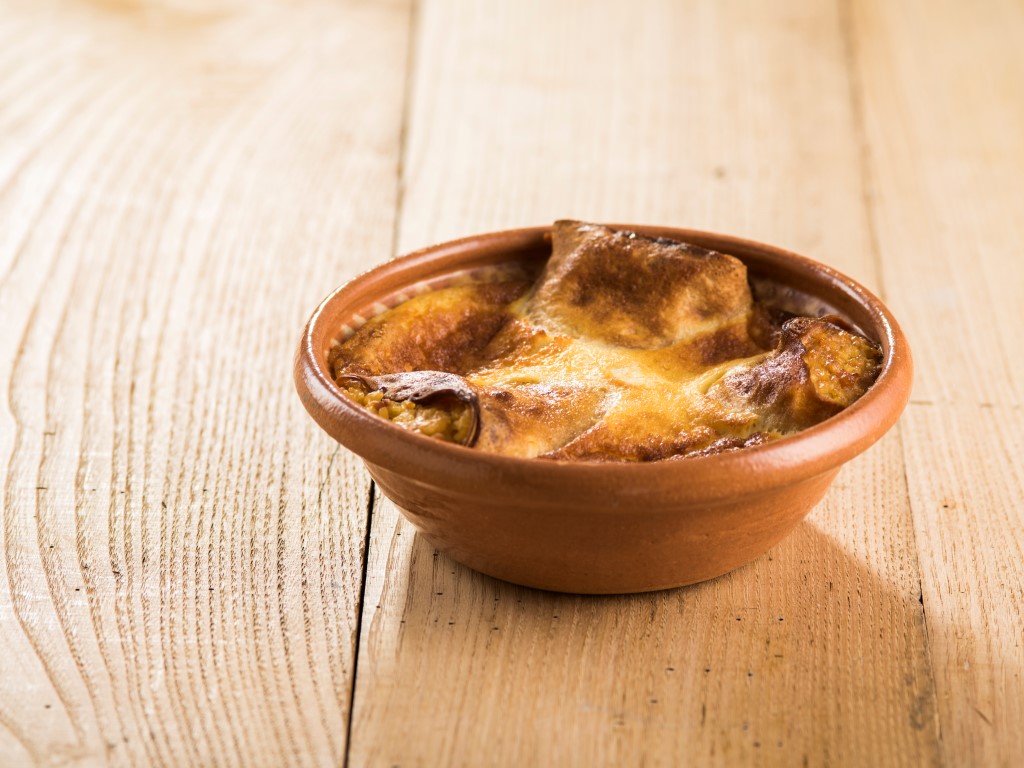 Walnut štruklji, source: Moji-struklji.si
Šabesa drink, source: Bodieko.si
What to eco eat in a city with a country's best-known food called Carniolan sausage?  The traditional vegetarian dish is Kranjski štruklji. The dish comprises little rolled pancakes with a filling of the flour-based mixture, eggs, butter, cream, and plum or apricot jam. Steamed walnut štruklji with a delicious walnut filling is also one among the popular varieties of štruklji. During the summer, a popular drink is Šabesa – a fizzy drink made from elder blossom, prepared in many households, tourist farms or bought in organic healthy stores.  Restaurants and bistros are now expanding their menus with vegetarian and vegan gourmet surprises, but the most exclusive and vegan-friendly menu can be found in Brioni restaurant& cafe.
Source: Brioni restaurant & cafe
Source: Brioni restaurant & cafe
Source: Brioni restaurant & cafe
8. Shop in boutique stores with organic products and gourmet delights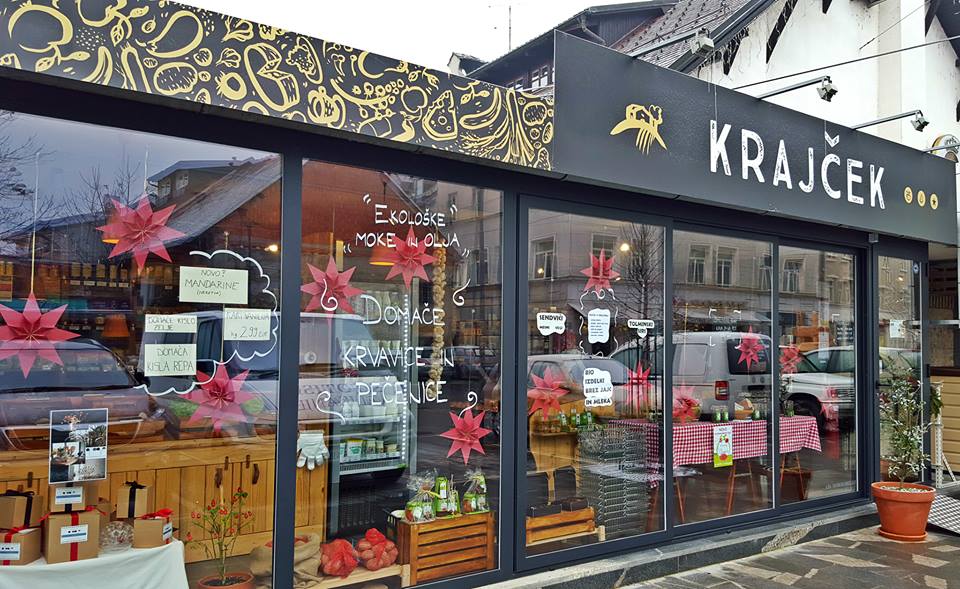 Source: Krajcek.si
Source: Krajcek.si
Source: Krajcek.si
With the opening of the healthy food stores in the old town, the residents became more eco-conscious and started to give more attention to healthy nutrition. You can find premium stores with organic local products and vegan delights. In Krajček you can buy fresh organic vegetables, home-made bread, croissants, and various spreads. Here you can even buy healthy and utmost tasty cookies for your dog, made from natural ingredients.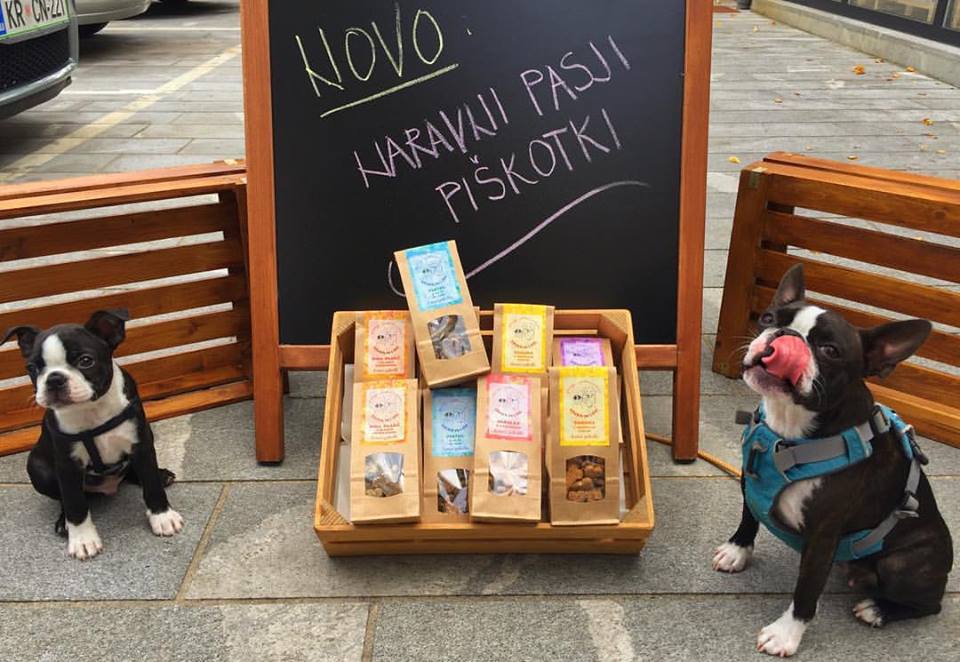 Kranj also has a King of noodles. This house of home-made pasta is a unique combination of workshop and a shop. Here you can buy different types of pasta, made right in front of you. The latest outstanding invention is pasta from poppy seed flour. Figa delicatessen is a premium gourmet shop for real connoisseurs and foodies. Here you can buy bread from the stone oven and filled Slovenian pasta, žlikrofi from Idrija, the best cheeses in the city and a superb selection of wines.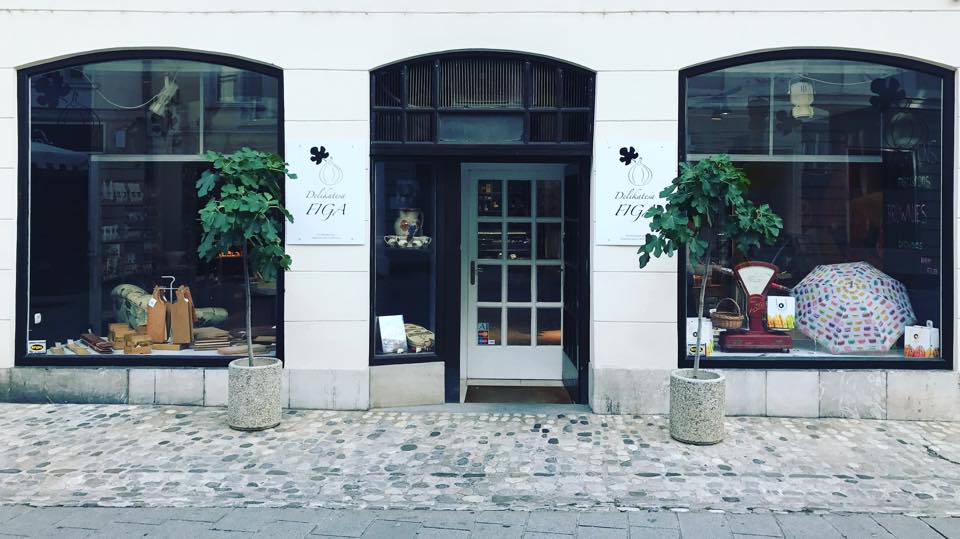 Source: Delicatessen Figa
Source: Delicatessen Figa
Source: Delicatessen Figa
9. Bring home unique hand-made souvenirs with a social meaning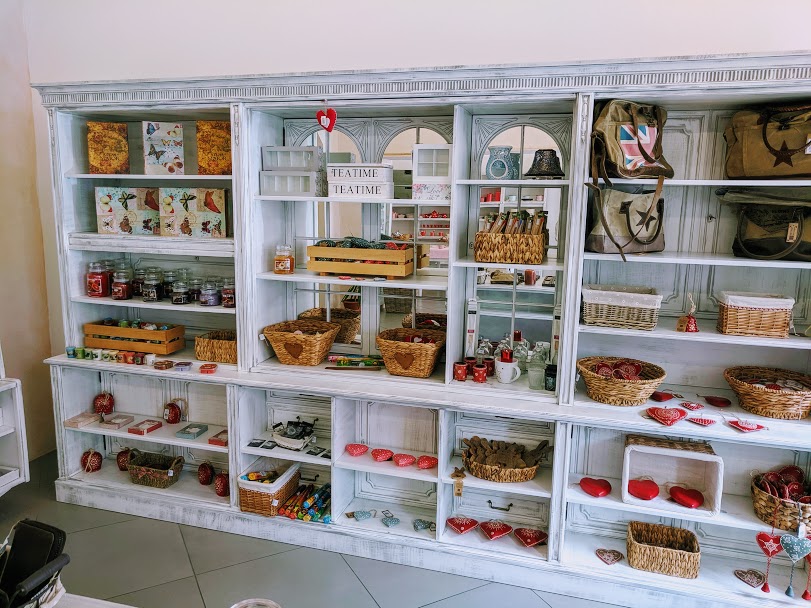 In the old town, you can find several craftsman workshops and art-shops. On your responsible stay, buy unique hand-made souvenirs in the shops Štacuna Rokodelc and Kr'Piskr. These shops contribute to the positive changes in society and offer a hand-made collection of traditional souvenirs and other eco-friendly products made by Slovenian social enterprises. Your souvenirs will not only look better but you'll also feel better!
Source: Author's gallery
Source: Author's gallery
Source: Author's gallery
Green mobility in the city
Are you afraid you'll shop too much and suffer from wearing heavy bags? Do not worry, there's an elegant and green alternative for public transportation within the old town. Plus, it's free of charge! Just call the Kranvaj – electric vehicle provided by the city authorities to stimulate green mobility and accessible tourism in the city. The telephone number of Kranvaj is: +386 31 383 700 (available from 8:00 AM till 7:30 PM).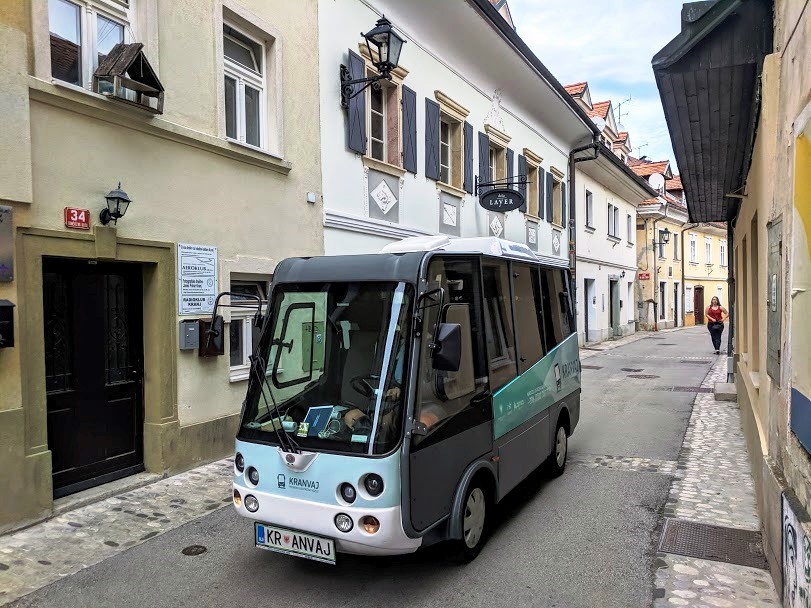 To explore the city and its surroundings you can also use the bike-sharing system called "Kr s kolesom". You'll need to register in the system through the website or at the Tourist Information Center.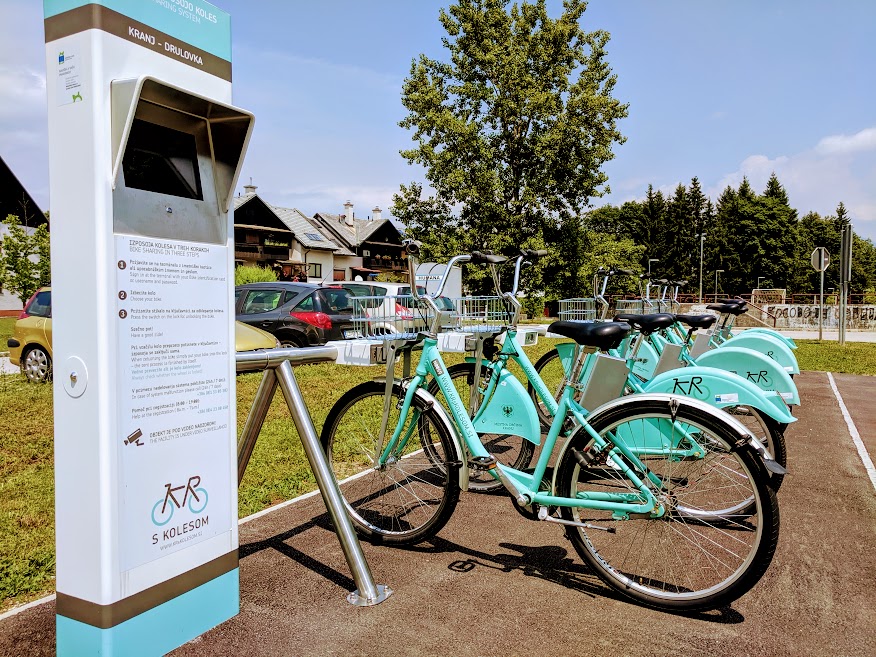 10. Meditate and connect deeply with wild nature above the canyon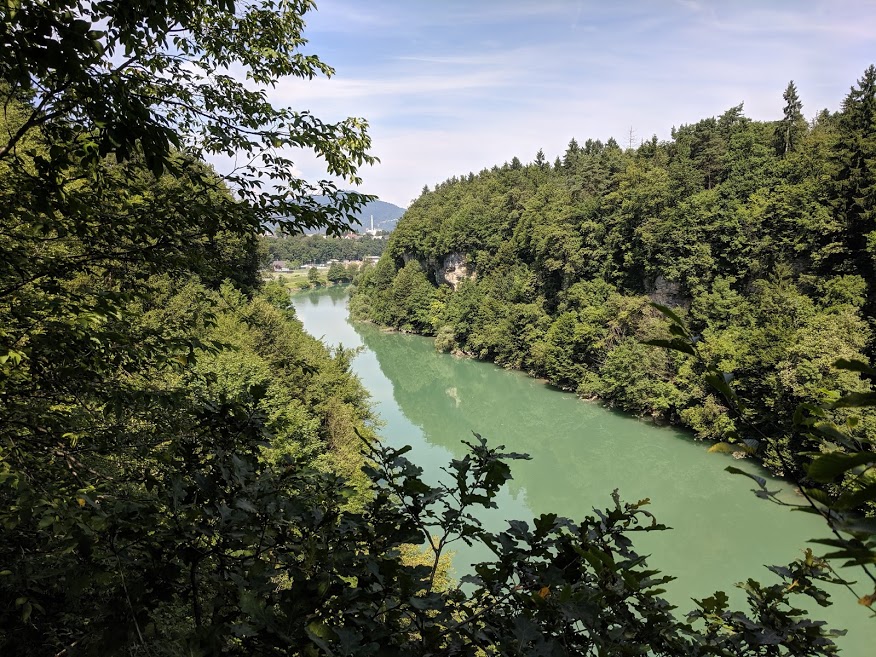 Photo: Author's gallery
Photo: Author's gallery
Once upon a time, there was a wild flow of the river Sava, cutting through the conglomerate rock to shape the Zarica canyon. The generation of our grandparents still lively describes how local children spent their playtime for climbing the cliffs, stealing birds eggs, chasing the foxes and hiding in cliff caves. After the hydroelectric plants were built, the river flow completely slowed down and today, the Zarica canyon is an absolute hidden gem. You can walk along the canyon by following the Jeprca Teacher educational trail and find out everything about the history of this place, dating back to the New Stone Age. Indulge in the calming green forest sounds, enjoy the outstanding views of the canyon, check the free forest library, hug a tree and meditate on idyllic spots along the way.  If you are on pet-friendly holidays this can be also a very nice trail for your dog.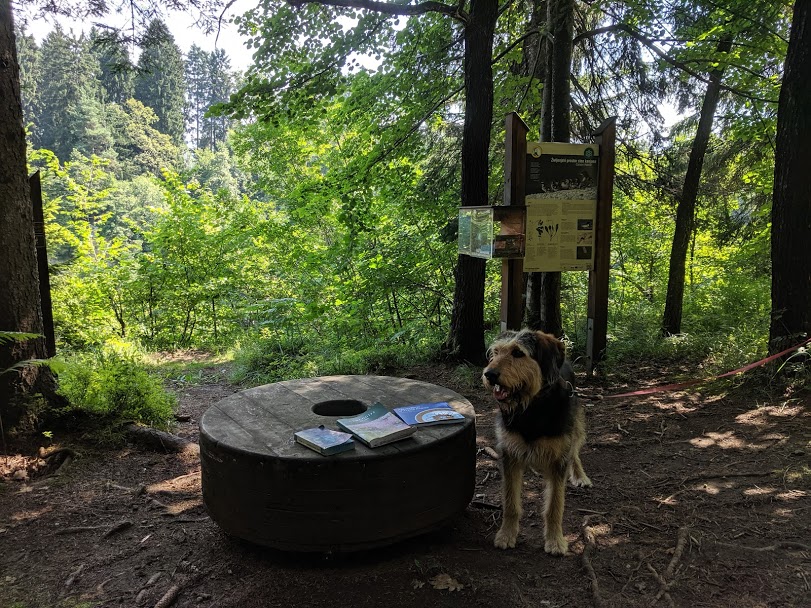 Photo: Author's gallery

Photo: Ben White on Unsplash
11. Taste Carniolan Dolce Vita and paddle through the Zarica canyon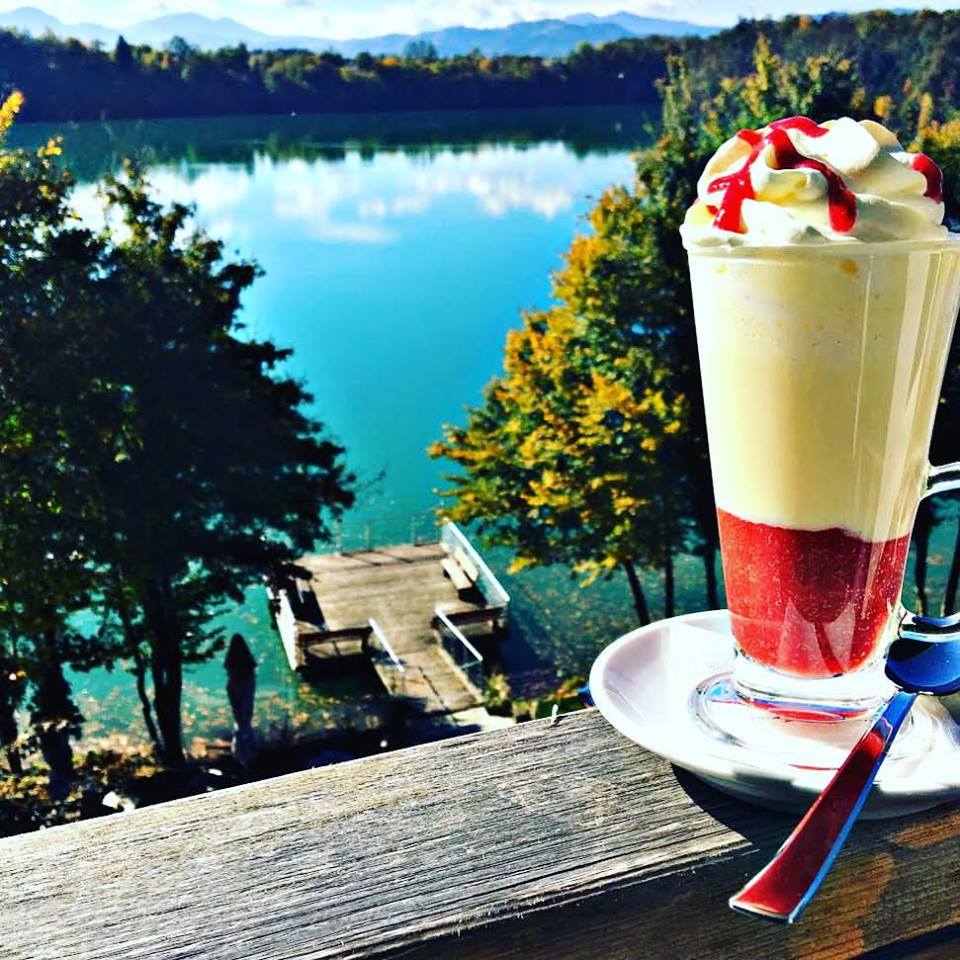 Source: Čolnarna Trboje
Source: Čolnarna Trboje
Café Čolnarna Trboje is located at Trbojsko Lake, only 30 min away from Kranj old town by a bike. It is famous for its (strawberry) desserts, cocktails, and relaxing views. Definitely the refreshing chillout place popular among the locals and the perfect spot for watching the romantic sunsets.
Source: Čolnarna Trboje
Source: Čolnarna Trboje
Source: Čolnarna Trboje
Trbojsko Lake is also a birdwatching paradise, called the "green nest of Gorenjska", known as the nesting and living place for rare bird species. For more adventure, you can rent a stand-up paddling board at the Superb Center Trboje and paddle along the Sava river canyon accompanied by an experienced instructor. On your SUP tour, you can paddle all the way to Kranj through the Zarica gorge and enjoy the wild nature.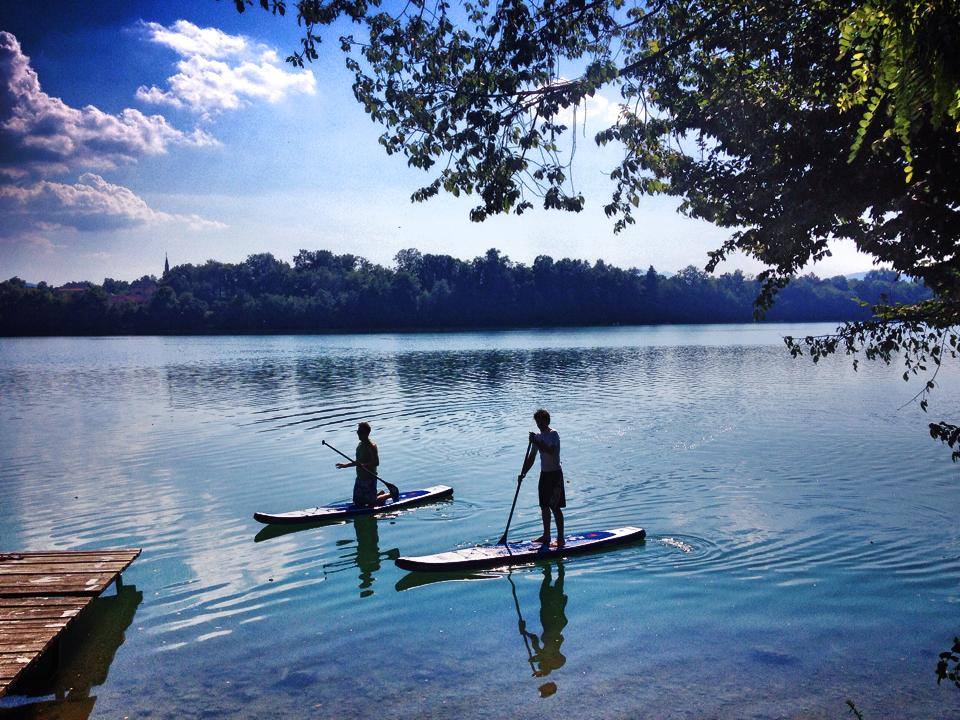 Photo: Marek_Szczepanek on Wikipedia
Photo: SI-Ziga on Wikipedia
12. Book a cable car dinner and enjoy the top gourmet experience in the heart of the Slovenian Alps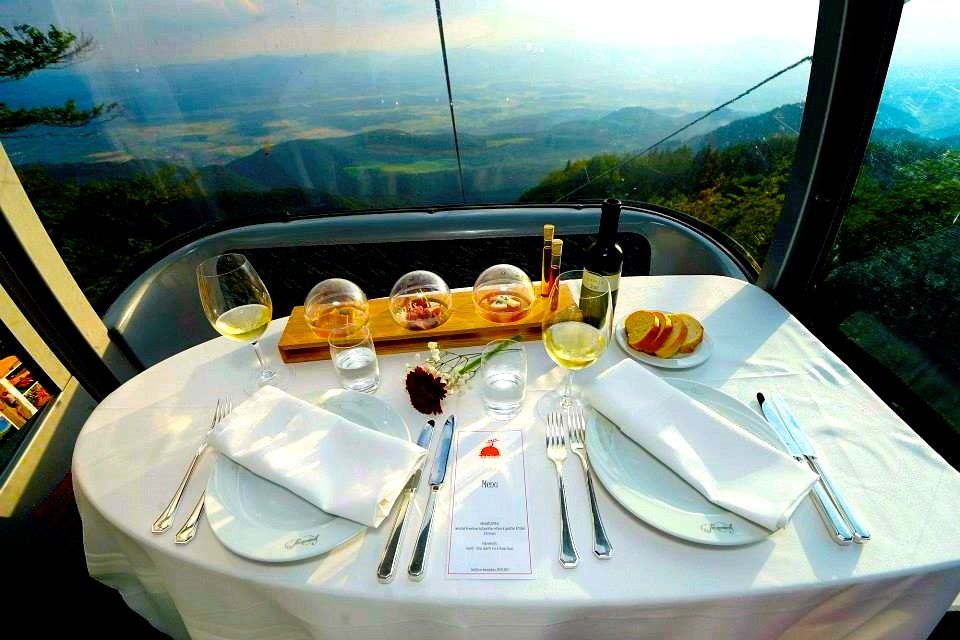 Source: Jezersek.si
Source: Jezersek.si
Source: Jezersek.si
Cable car dinner is a gourmet dinner with culinary specialties, comfortable ambiance, fantastic views, and fresh mountain air for an unforgettable evening on your unique holidays in the capital of the Slovenian Alps. The gondolas of Krvavec are converted into small, hovering restaurants where you can enjoy the panoramic views of alpine surroundings and picturesque valleys. Taste the exquisite culinary creations of modern Slovenian cuisine and local, green ingredients prepared by the chefs of the well-renowned restaurants Dvor Jezeršek and Krištof.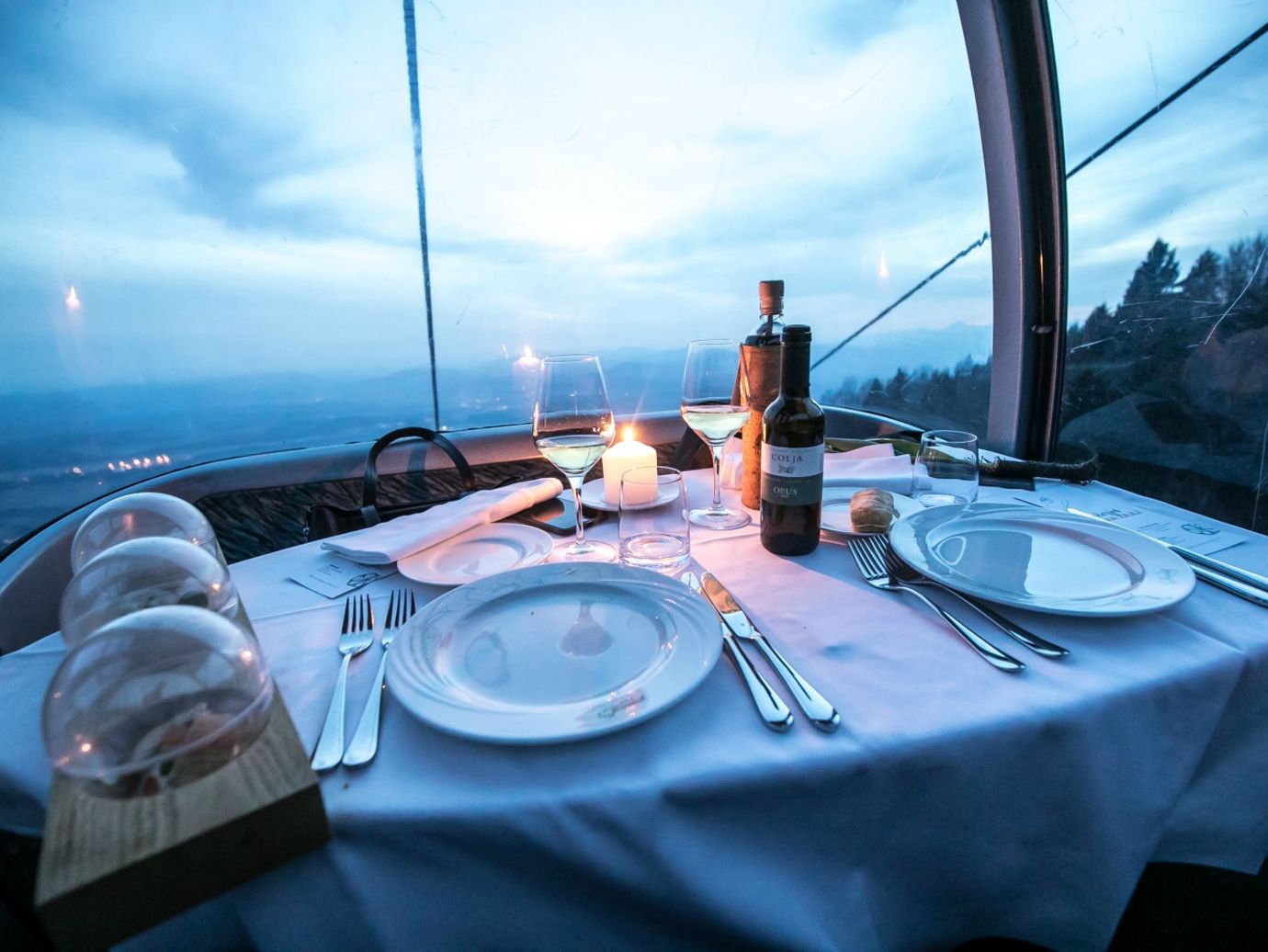 13. Enjoy the summer breeze, sip a glass of champagne and watch a movie under the stars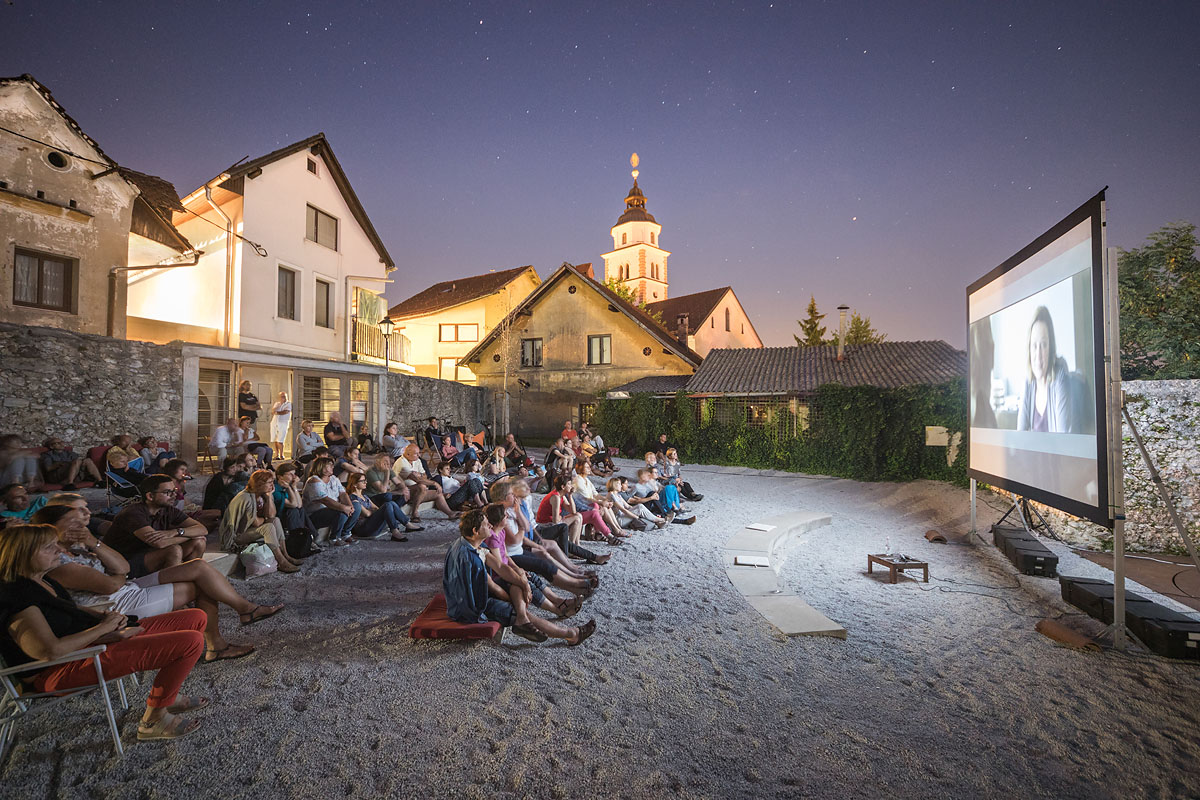 Visit a charming little open-air cinema at the Vovk Garden and indulge in a romantic cultural ambiance under the stars. Each Thursday in July and August, you can spread your picnic blanket or bring some chairs, enjoy the summer breeze and let yourself be carried away by the extraordinary stories on the screen. Here you can watch movie classics and recent award-winning stories from Slovenia and abroad and socialize with locals. The entry is free.
Photo: Jošt Gantar; source: visitkranj.com
Photo: Primož Pičulin, source: visitkranj.com
Where to eco-stay on your unique eco holidays?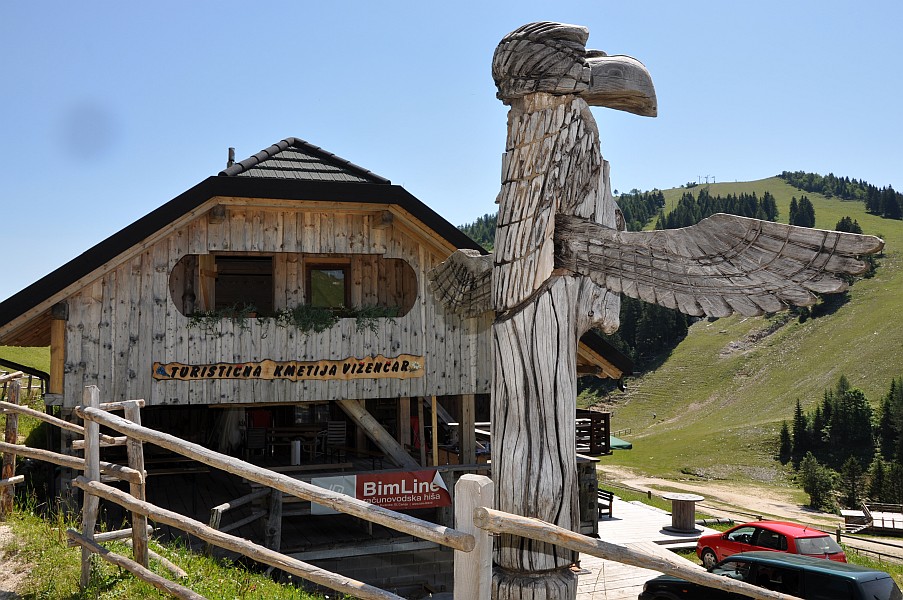 Eco Tourist farm Viženčar is located on Krvavec mountain, away from civilization and close to the stars. This family eco-farm has 22-years of tradition, providing you not only a typical alpine accommodation and local gastronomy but also programs and workshops for your personal growth and wellbeing with alpine medicinal plants. The bedroom comes with a sky-bed for the comfortable stargazing right from your bed.



Cover photo: Jošt Gantar, source: Slovenia.info