Bee tourism or apitourism is a niche tourism trend that proves to have wings. Honey Bee holidays connect nature and tourism for responsible travelers in search of unique, eco, healthy experiences and wellbeing. In Medieval times, honey was used as a form of payment because it was considered so valuable. Explore the healing power of bee products, experience a rich beekeeping tradition and follow the list of 10 fascinating api-adventures.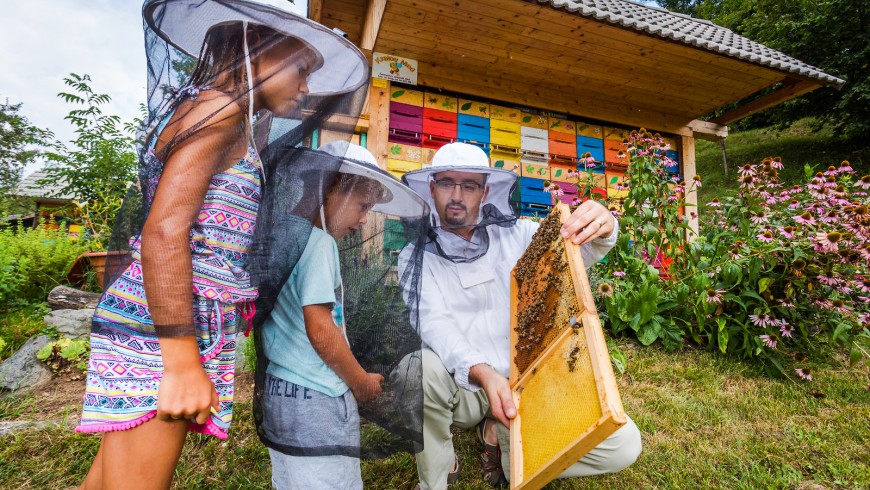 1. Spend a day with a beekeeper on island Šolta and make your own honey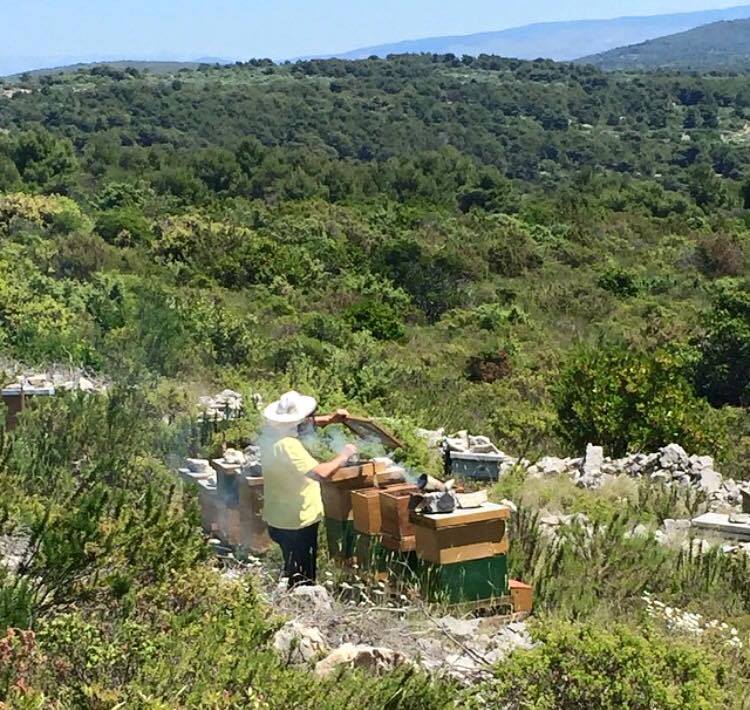 Visit Šolta island and meet Tvrdić family, the 3rd generation of beekeepers known by the rosemary honey called Olynthio. See a real beehive, join the beekeeper at work and learn how to make your own honey. You can also adopt a beehive, write your name on it and receive organic honey in unique jars. Give bees a chance and check the largest collection of honey in the world that has been received by inspired guests from all over the world.


Where to eco-stay?
Tvrdić honey apartments are located on a family api-friendly property at a very heart of the island Šolta. This family is fully committed to sustainability and follows zero-waste approach in their everyday lifestyle. Each interior is uniquely designed and furniture is decorated in a chic way. Enjoy Meditteranean flora, surrounded by ancient olive trees and modern comfort.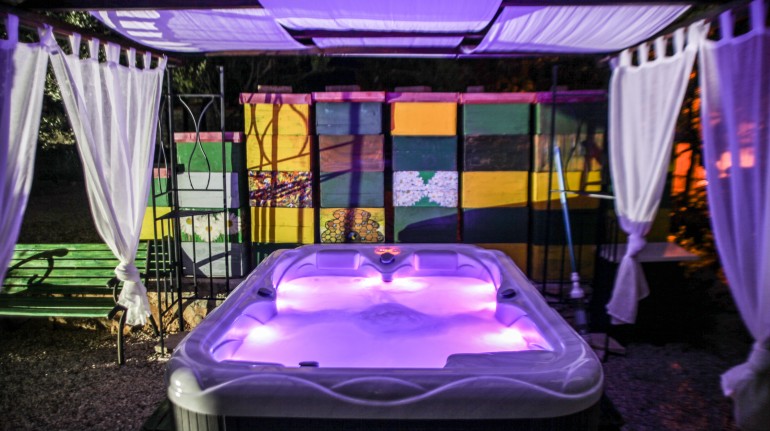 2. On your Honey Bee Holidays, inhale the air from the beehives
Photo credit: Jošt Gantar for Slovenia.info
Photo credit: Jošt Gantar for Slovenia.info
Apitherapy is a form of homeopathy that uses aromas from the beehive to help cure asthma and all sorts of respiratory problems. Bee houses are being transformed into apitherapeutical chambers, where you can breathe aerosol directly from hives and relax while listening to the buzz of bees. Visit one of the many apiaries in Slovenia – the Europe's leading apitourism country and pamper your respiratory system.
Photo credit: ApiRoutes Inspired Travel
Photo credit: ApiRoutes Inspired Travel
Where to eco-stay?
Hotel Ribno is the first zero-waste hotel in Slovenia, located near apiary Selo pri Bledu, just a hop, a skip and a jump from the iconic Lake Bled. You can also book charming glamping cottages with a wooden Jacuzzi and enjoy authentic stay surrounded by nature.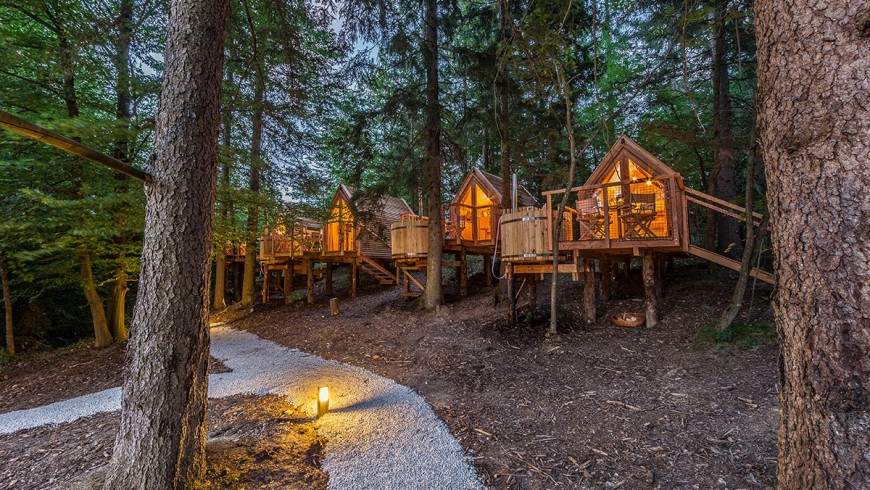 3. Enjoy a honey massage and the buzzing of the bees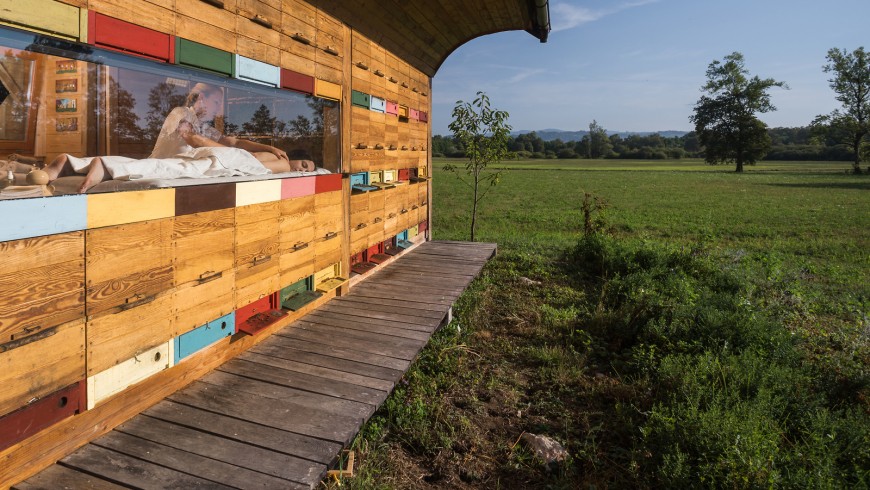 Honey is an ancient remedy for skincare that is enjoying a great return today. Luxurious honey massage keeps the skin elastic and slows down the effects of aging. It acts like a magical youth elixir that nurtures and refreshes your skin. Free yourself from the shackles of the everyday, surrender to the allure of the buzzing of the bees and allow the energy of honey to rejuvenate you. Here you can find your own honey wellbeing experience in Slovenia.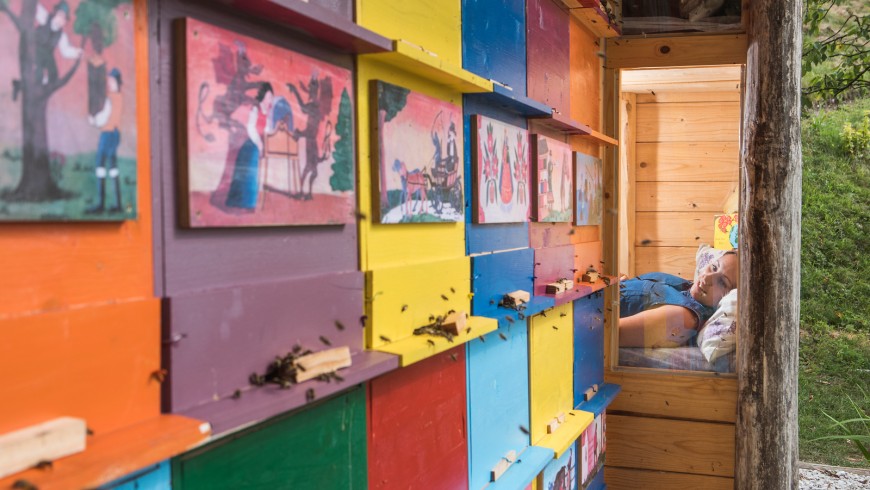 Photo credit: Jošt Gantar for Slovenia.info
Photo credit: Jošt Gantar for Slovenia.info
4. Sleep in unusual api- chalets in Honey Village
Photo credit: Jošt Gantar for Slovenia.info
Photo credit: Jošt Gantar for Slovenia.info
Transform yourself into a bee for a day and live among the shelter of honeycombs. Visit the Honey Village in Mozirje with authentic and unique honeycomb-shaped cabins. Here you'll pamper yourself with honey and bee products at every step and enjoy the natural pool.
5. Visit Ljubljana – the world's most bee-friendly capital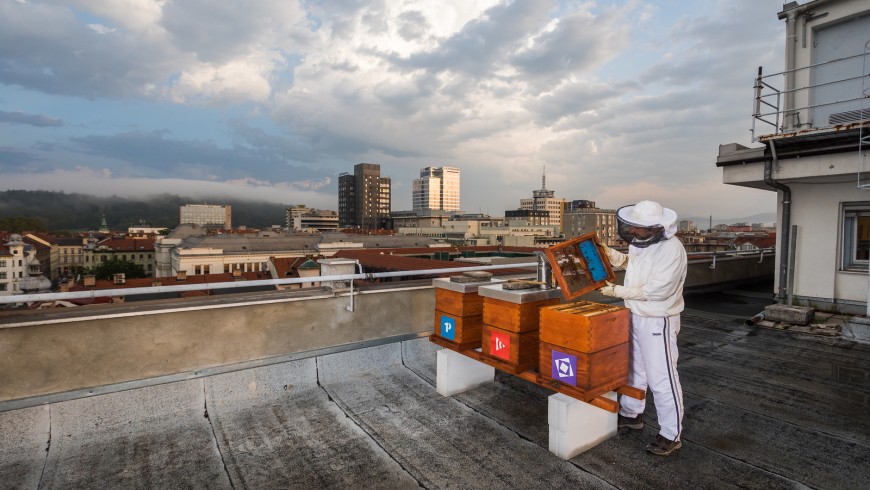 Bees are indicative of a clean environment. This is a good affirmation of Ljubljana as one of the cleanest cities in the world with rich urban beekeeping culture. You can meet the urban beekeeper and follow the Bee Trail. If you though that urban honey is black from pollution, you'll be pleasantly surprised to find out that Ljubljana's honey is actually of supreme quality with frequent awards. Urban bees produce even healthier honey than country bees since they tend not to come into contact with pesticides. Ljubljana is surrounded by forested hills less than three kilometres (1.8 miles) away in any direction, which is within the bees' top effectiveness range for collecting nectar and pollen. City's authorities are now planting only plants that attract the bees thanks to successful collaboration with the Slovenian Association of beekeepers.
Photo credit: Jošt Gantar for Slovenia.info
Photo credit: Jošt Gantar for Slovenia.info
Where to eco-stay in Ljubljana?
Our green urban recommendations is Hotel Park, the first api-friendly hotel in the heart of Ljubljana with a rooftop beehives. Feel the urban beat and enjoy in cozy and stylish eco-friendly rooms.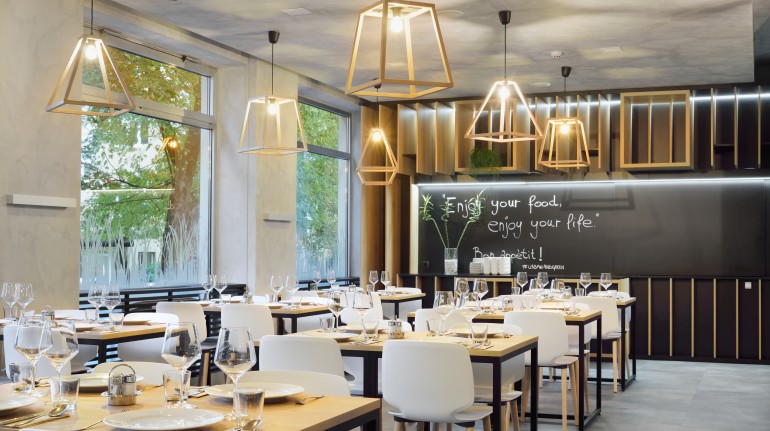 6. Discover traditional api-folklore and paint your own beehive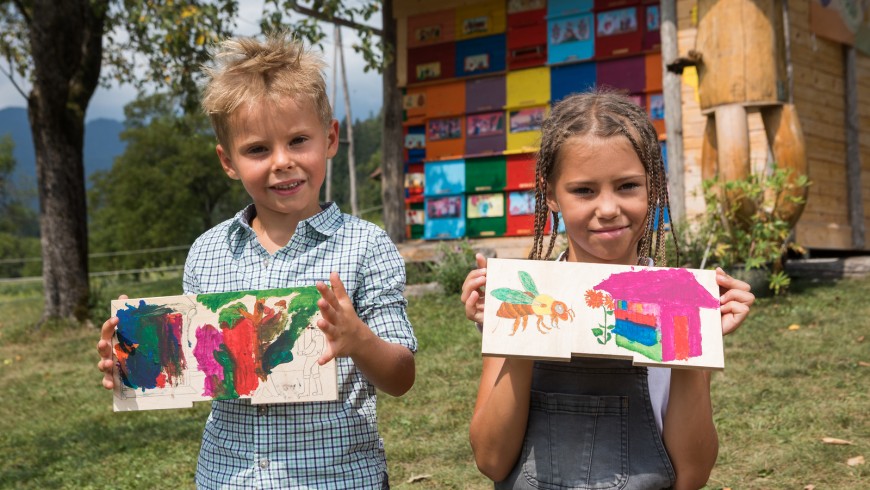 A very unique feature of beekeeping in Slovenia are colorful paintings decorating the front panels of bee houses. The motives are mostly biblical or are depicting scenes and characters from folk tales. It was also much easier for a beekeeper to remember the position of certain bee colony by having the front panel of a beehive painted. Stimulate your creativity on your Honey Bee holidays, join the workshop and paint your own front panel.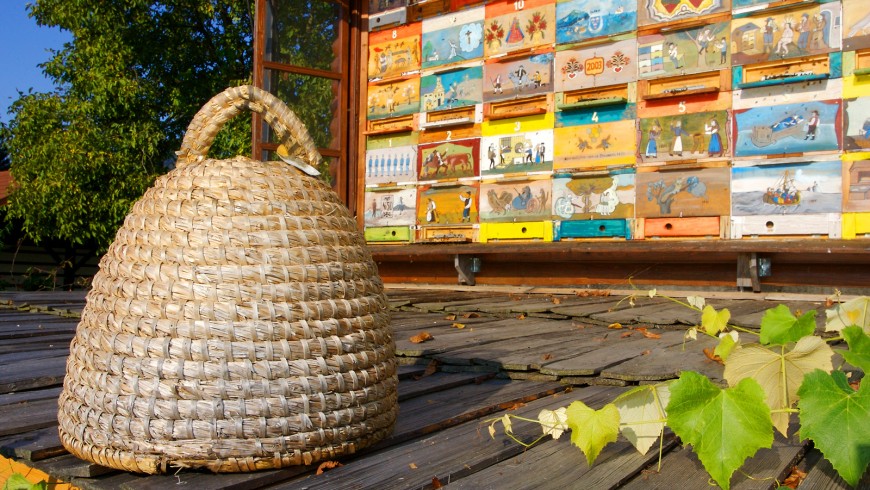 7. Observe authentic energy candle making craft in Honey Heaven
Photo credit: Perger 1757

In Slovenj Gradec you can meet one and only European honey-bread and candle maker with tradition and knowledge passed down through 9 generations of family business. See how the members of Perger family produce honey bread and bestselling hand-made energy candles made from natural premium bee wax and honey perfume with secret formula. Candles hold a vibration of peace and pure love and represent a family innovation among the honey products worldwide. In Honey Heaven you can also taste home-made sweets free of preservatives and artificial colors.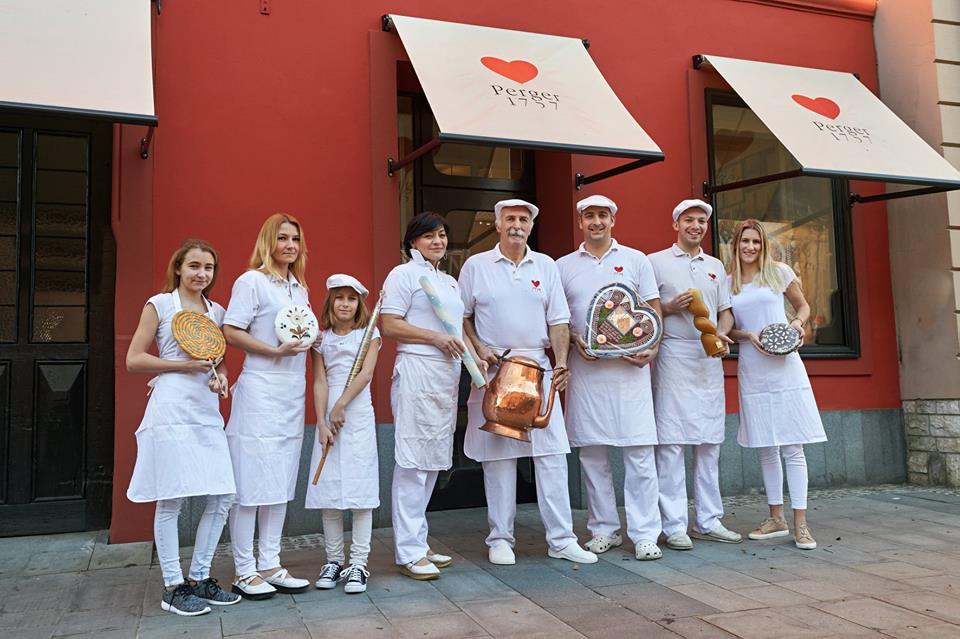 Photo credit: Perger 1757

Where to eco-stay during your Honey Bee holidays?
Rotovnik Plesnik vacation farm is a family-friendly farmsted with almost two-hundred-years-old tradition. Located in the idyllic valley below the Pohorje mountains, it provides stunning views and complete indulgence into the untouched nature.



8. Visit the Museum of Apiculture in Slovenia's sweetest town
Photo credit: Jošt Gantar for Slovenia.info
Photo credit: Jošt Gantar for Slovenia.info
Radovljica, Slovenia's 'sweetest town' is a charming old town and home of The Museum of Apiculture, specialized in heritage of Slovenian beekeeping. It is located in Baroque Mansion House in the old part of the town and exhibits painted beehive panels, an insight into the native Carniolan honey bee and more interesting facts and famous beekeepers.
Photo credit: Jošt Gantar for Slovenia.info
Photo credit: Jošt Gantar for Slovenia.info
9. Decorate your «lect« – a heart-shaped honey bread for unique souvenir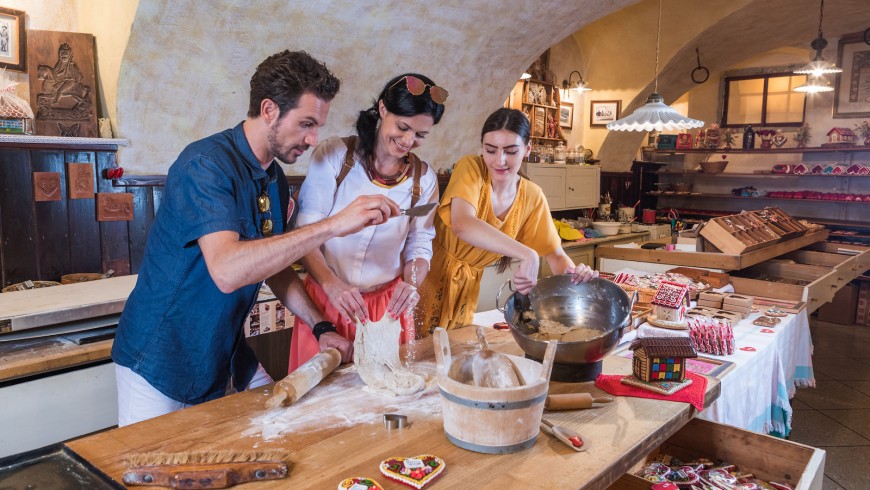 »Lectarstvo«, a honey-bread bakery is a traditional handicraft of sLOVEnia. During the late Middle Ages, lect or honey bread was popular with the social elite as a precious symbol of passion, love and affection. It is decorated and made from honey dough and shaped by hands. The red color symbolizes love, the yellow ribbon represents infinity and the green ribbon with flowers represents growth. Attend a workshop with lect masters in Lectar museum and create together your unique souvenir.
10. Indulge in honey pampering wellness & spa experiences



Health and beauty go hand in hand on your Honey Bee holidays. Discover the world of unique honey wellness experiences in Thermana Laško. Give yourself a beautiful and youthful look with honey wraps, massages, baths and saunas and swim under the stars.


Bee a responsible consumer – buy honey from your local beekeeper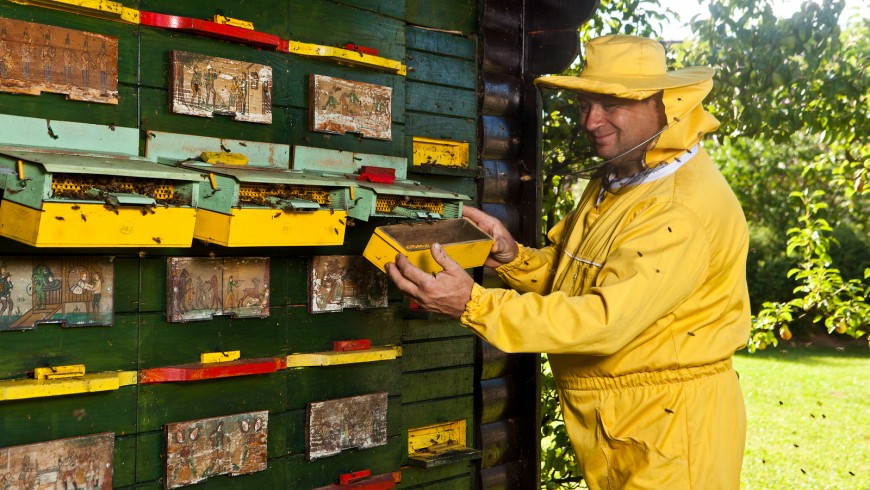 There is a beekeeping rule which obliges beekeepers to always leave enough honey in a beehive during the wintertime. The basic philosophy here is the respectful coexistence between man and bees, based upon ethics that bees have worked hard during the year and need a part of the honey for their food during the harsh winter. The mass honey industry nowadays replaces honey with sugar and thus leaves nothing for the bees, to maximize their profits. Look at the world from the bee's perspective. Buying honey from your local beekeeper not only tastes but also feels better.
Photo credit: Jošt Gantar for Slovenia.info
Photo credit: Jošt Gantar for Slovenia.info
Cover image: Jošt Gantar for Slovenia.info