E-bikes open up new potential, especially in leisure traffic, and are already in high demand in many touristic destination. Electric bicycles are an ideal and environmentally friendly means of transport to explore even routes with more ambitious altitude profiles without much effort. To further promote gentle cycling tourism, the presence of e-bike charging infrastructure is essential. But how can this be done? What are the steps to follow? Here is complete All-in-One Guides to install charging infrastructure for e-bikes in your Hotel or Bed and Breakfast.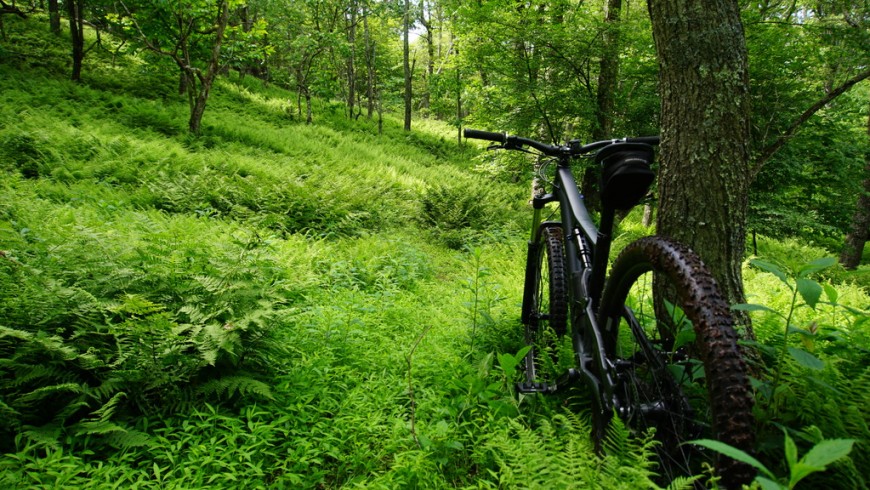 The most popular locations for e-bike charging stations are:
tourist attractions,
snack bars,
restaurants,
accommodations,
leisure facilities or sights.
To acquire new customers and promote sustainable mobility, more and more hotels and Bed & Breakfast offers e-bike charging infrastructure. This important service for e-bikers is often provide together with a secure bicycle parking facilities or storage facilities (such as lockers for removable batteries or luggage / helmets).
Services for e-bikers in your eco-friendly hotel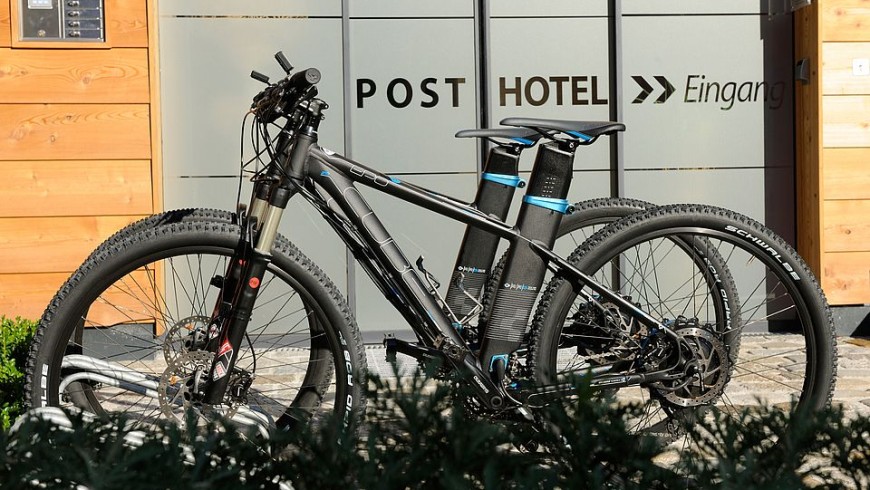 In accommodations, guests with e-bikes usually need to find:
Parking for safe bicycles;
Safe deposits (eg lockers) for removable batteries, helmets, backpacks;
Possibility of recharging E-Bikes batteries;
A small bicycle repair workshop;
A space for washing the bicycle.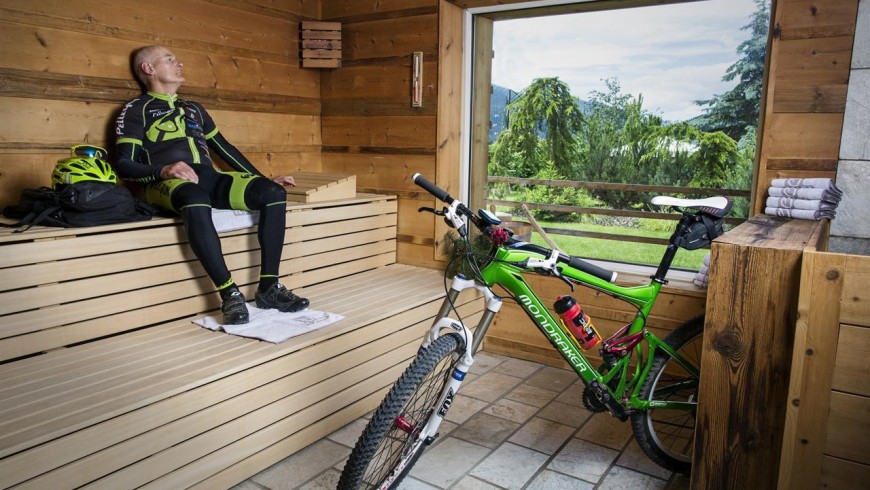 In addition to this, we recommend proposing to guests on e-bikes:
– reinforced breakfast, both sweet and savory
– maps with itineraries suitable for cycling
– washing and drying service for sportswear.
They will surely appreciate it!
Charging points for e-bikes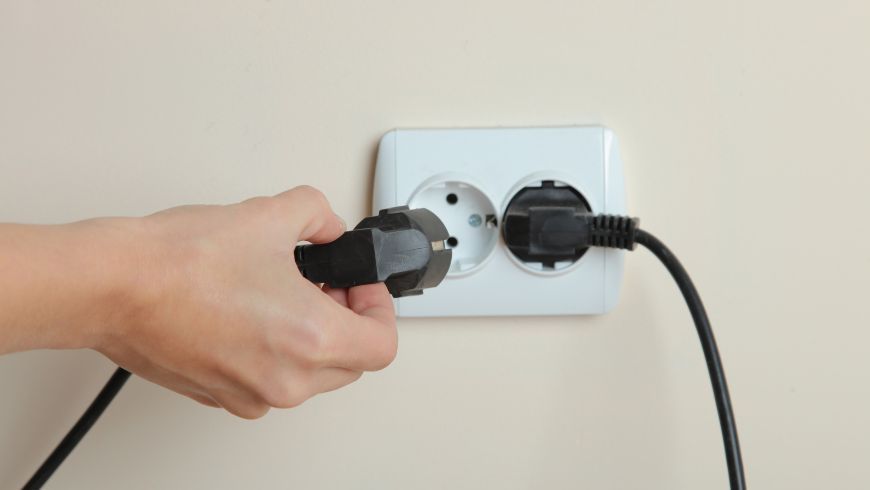 E-bike batteries can be recharged simply with a standard domestic socket. Since there are no uniform standards for battery chargers, usually each e-biker carries his own charger. Just like with a mobile phone charger.
Often the batteries of e-bikes are removable, in this case the guest can easily take them to the hotel room to charge them.
When the batteries are not removable, the e-bikes must be connected via a charger directly to a socket in the hotel or bed & breakfast bicycle parking.
E-bike charging infrastructure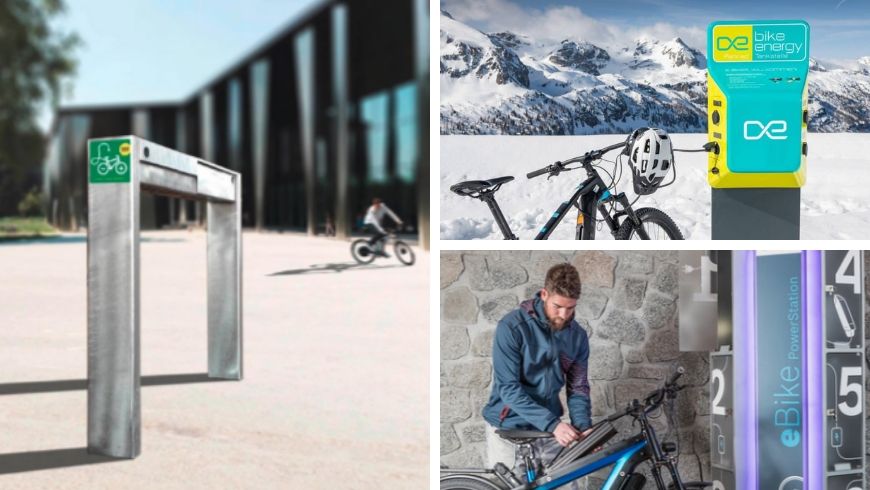 If there are normal domestic sockets provided for charging (removable) batteries, e.g. in a restaurant, there may be problems with liability in the event of damage or theft, as the batteries and
associated chargers can mostly not be monitored all the time of the charge. Therefore it is recommended to implement professional charging options for e-bikes.
There are different solutions for parking or charging options for e-bikes, for example:
Charging facilities at common bicycle parking facilities: Integration of charging infrastructure, e.g. on conventional bicycle racks with safe storage possibility for chargers. Also suitable for non-removable batteries. Or charging station with multiple slots per station, which can be installed at parking spaces. 
Locker system for recharging the batteries (and, if necessary, for locking luggage): If the battery can be removed from the bicycle, it can be locked in its own locker and charged via a
standard socket. Lockers are usually available in the form of a loading cabinet (several lockers one above the other). There are different locking options (cylinder lock, code lock, etc.).
Bike boxes with charging options: The e-bike can be locked together with luggage in its own bicycle box and at the same time the battery can be loaded in the box. The battery does not
have to be removable, but can be connected directly in the box to the existing socket.
The feeling of security is certainly greatest in this professional version and is the most comfortable option for e-cyclists, but is much more expensive compared to other options. Existing bike boxes can also be retrofitted with a charging infrastructure for e-bikes.

Also with regard to the purchase of e-bike charging infrastructure, there are often national or regional funding opportunities. The respective current funding actions and the individual funding
conditions are to be examined prior to purchase.
Promotion and communication of e-bike recharge points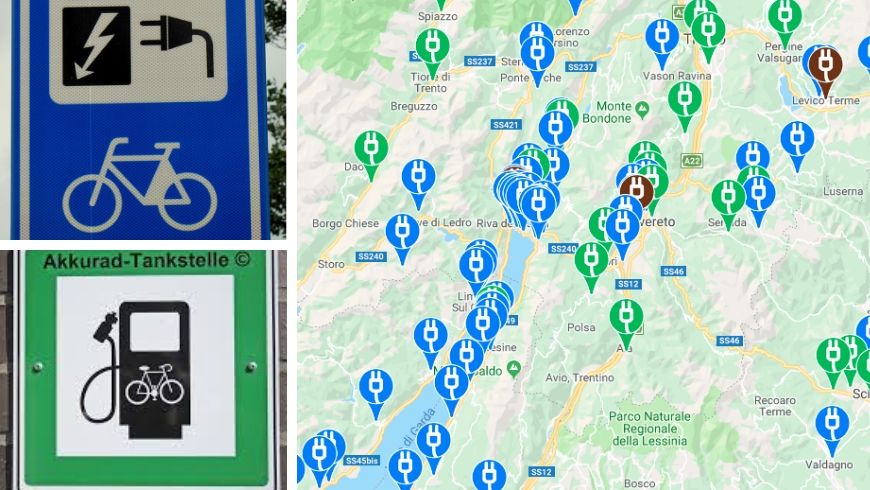 As with the charging stations for e-cars, the communication of the charging options is important.
Online platforms / apps provide, for example, an optimal way to inform guests about the presence of e-bike charging infrastructure. There are often regional directories in which the charging station can be registered. Collaboration with the local tourism association regarding communication and advertising of the charging infrastructure is also helpful.
Exemplary apps / platforms for finding e-bike charging stations are:
Do you already offer the electric bike recharge service in your eco-friendly hotel?
Are you thinking of implementing it?
Do you have doubts or questions? Write to us commenting on the article 🙂
Cover image: E-bike charging station, ph. via hochkoenig.at