1220 km, three islands, 105 towers, between sea, dunes and forests: Nicola is ready to go and we with him. The #thewalkof100towers was born almost by accident, and then transforms into a majestic project: three friends, experienced walkers, have begun, weekend after weekend, to plan and map all the trails of the path around Sardinia, never more than 2 km away from the sea.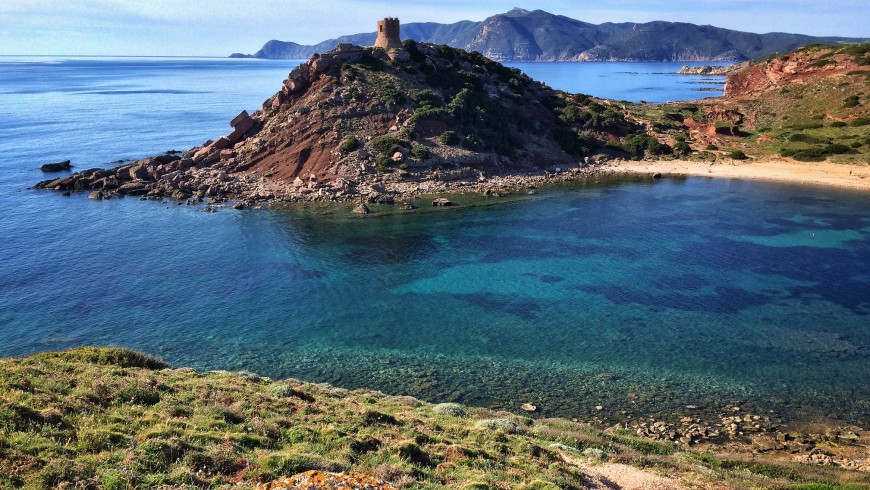 And now it's time to test in person the entire journey in a 45-day trip around Sardinia: Nicola Melis will do it and he will start on June 1 and will tell us, here in our blog, his path in real time with seven articles.
The #thewalkof100towers is the perfect way to learn about the island, its mineral sites, its inhabitants and seafaring peoples. Along the journey we meet the coastal towers of Sardinia, which since the Middle Ages formed the defensive system of Sardinian coast; and that, as lighthouse for pilgrims, dominate the landscape, making it unique and characteristic.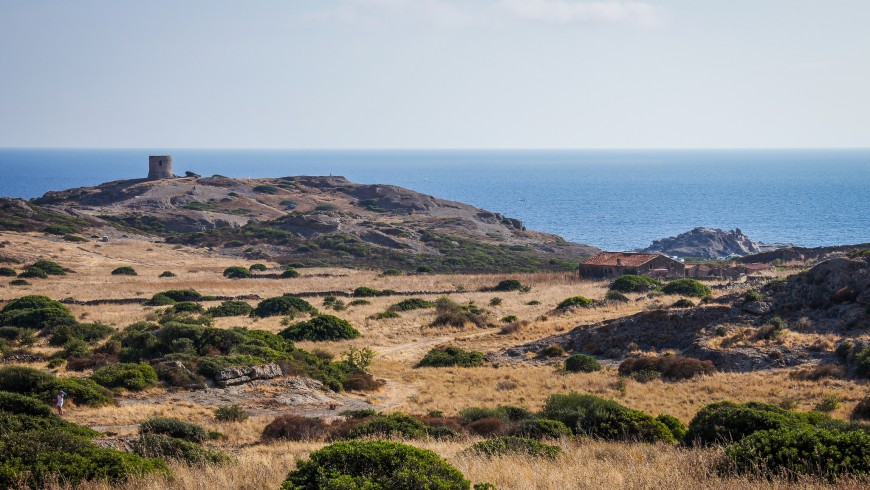 On the phone, Nicola told me about his experiences, the Camino de Santiago with his father, the people he met on pilgrimage, of all those who have already contacted him to walk a piece of the tour of Sardinia together; talking with him makes you want to leave, to the discovery of the wild places of his beloved Sardinia.
What does it mean for you to travel?
It means discovering. Discover new places. But at the same time it is a wish of soul searching.
A trip for me is something very intimate.
Why do you think it is better to take a trip on foot?
Nicola tells me it's a difficult question, which, over the years, in the different paths he made, he addressed himself to his fellow travelers, pilgrims, walkers. And so he came to an answer, simple and trivial, he says, but truthful.
A journey on foot, whatever it is, that never use a medium, by only our feet is the only way to know yourself. Just walking on foot you know your physical and mental limits. Just walking on foot you know the territory and what nature offers us. Only with the calm that offers the walking you understand your true self.
Why would you recommend a trip to Sardinia?
Sardinia is a region that seems a continent: where else can you walk 12 months a year? where else can you see all together works of the Phoenicians, the Romans, the Piedmont in a unique region? where else can you admire beauties like Cala Goloritzé? Where you can eat fregola, panada and cous cous? Many might think that they are trivial things, but all are created by us Sardinians they are our history and our way to be, that's the reason for a trip to Sardinia, to meet us and know our island.

And Sardinia can not be known except by walking.
A few day and the journey will start, are you ready to go with Nicola into this incredible journey in the amazing Sardinia?
You might also like: