Ah, autumn! It's a time for mushroom, chestnut fragrance and… Foliage! The leaves begin to change color, becoming red and orange, and every wood seems an explosion of colors. Romantic and beautiful landscapes await us in every corner of Europe: the fall season is perfect for a trip in nature,  the low season begins and prices fall and the nature becomes even more magical. Let's find out the best destination in Europe to see the foliage.
Tara National Park, Serbia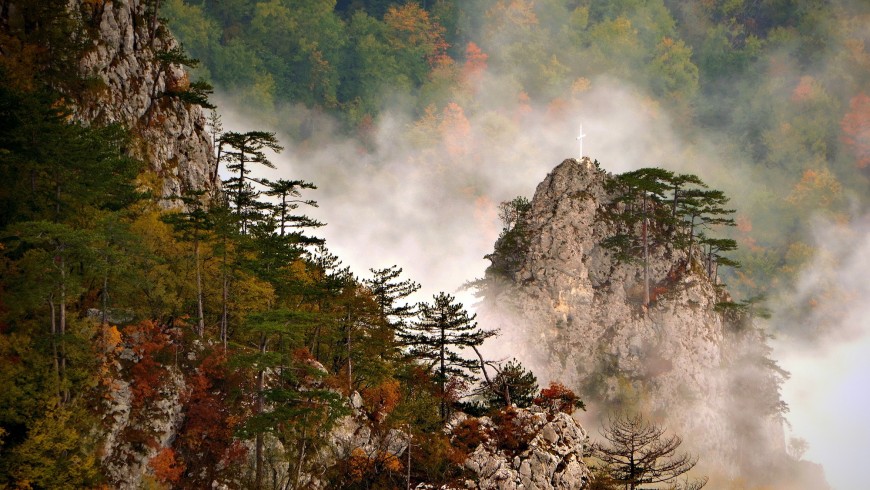 Serbia is still unknown to mass tourism but it offers to its visitors a pristine nature and many wonderful places, including the Tara National Park. Immerse yourself in a forest of pine and spruce trees, explore the peaks, discover breathtaking canyon and admire the fall colors that surround the rivers.
Where to stay: spend your holiday in a typical village, staying in wonderful eco-friendly wood houses.
Lake Bled, Slovenia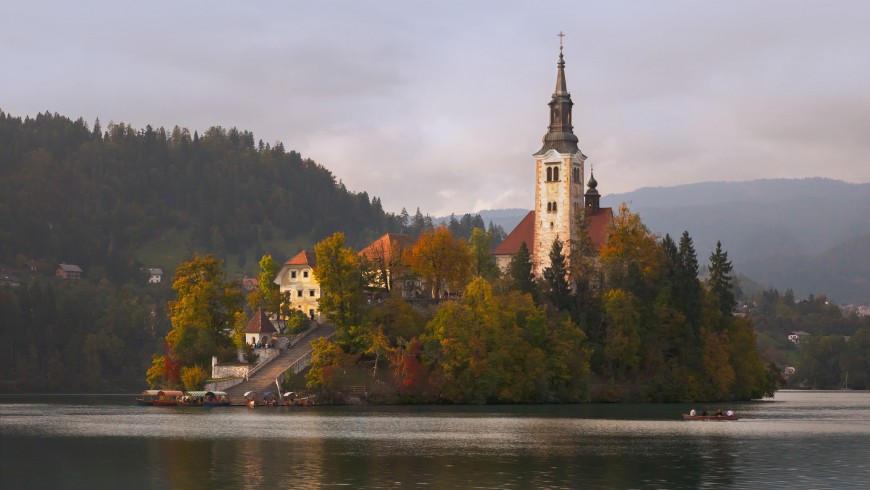 In every season the famous Lake Bled is worth a visit, but in the fall is truly magical. The days are still warm and walking around the lake is a wonderful experience. This Slovenian jewel is surrounded by trees and their many shades, a truly amazing sight.
Where to stay: try the experience of glamping a few steps from the lake!
Tyrol, Austria
We ride our bikes and explore the forests of Tyrol which shine in their new colors, from golden yellow to deep red. Here we will have a cycling network of over 3,800 kilometers to discover the forests and villages; Also it is time to traditional feasts and festivals! Do not miss the Großer Ahornboden, a large forest of maples at 1200 meters above sea level.
Where to stay: there's nothing better than an organic breakfast and a sauna for your holiday in Austria! Bio Landpension Monika awaits you!
Blenio Valley, Switzerland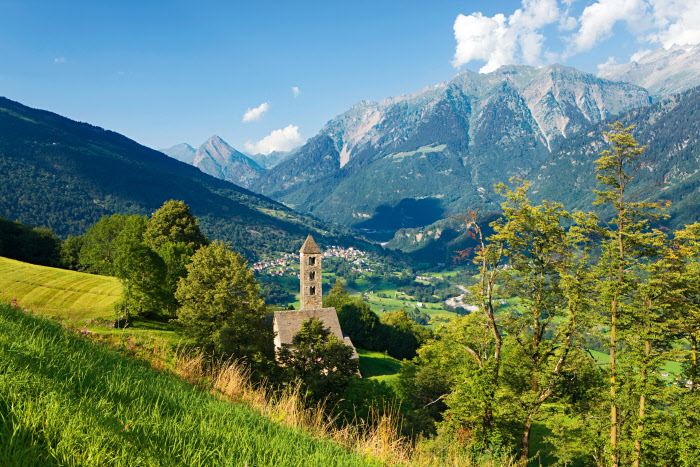 The Lau-Bridge ('Ponte Lau') over the small creek Orino near Malvaglia in the Blenio Valley, Canton Ticino , via swiss-image.ch/Marcus Gyger
Switzerland is also a perfect destination for the foliage; we recommend you visit the typical alpine valley of Blenio in the canton of Ticino, which offers the opportunity to walk through many paths pastures, vineyards and forests of the Swiss corner kissed from the sun.
Where to stay: discover all the eco-friendly accommodation facilities in Switzerland!
Loire, France
This renowned French zone, from October to November gives a beautiful show: the foliage of the vineyards make the landscapes that surround the famous castles even more evocative.
Where to stay: book now your unusual lodge in the woods!
The Wine Route, Germany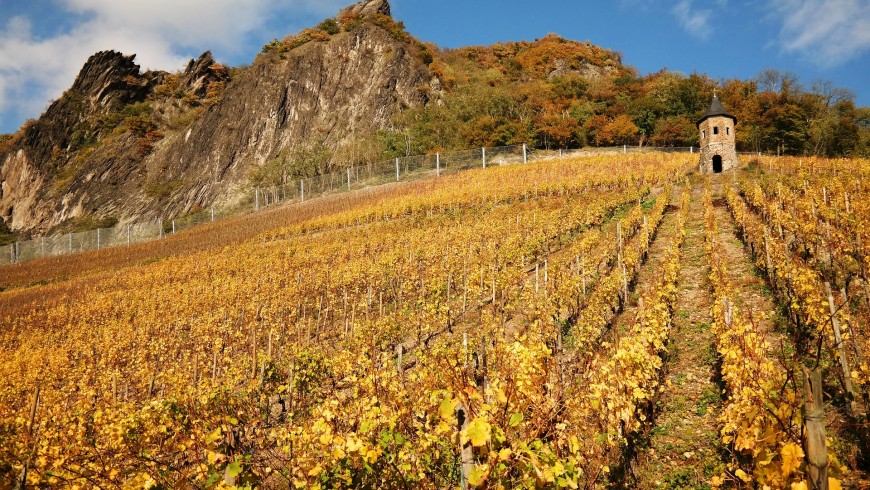 Even in Germany there is a perfect place for wine lovers: it is the Deutsche Weinstraße, which starts from Bocknheim and arrives to the French border. Follow it means plunging into landscapes and red and yellow vineyards, where you can find stunning villages.
Where to stay: book your stay at Biohotel Gänz, for a few days of relax in one of the most beautiful wine regions of Germany.
Highlands, Scotland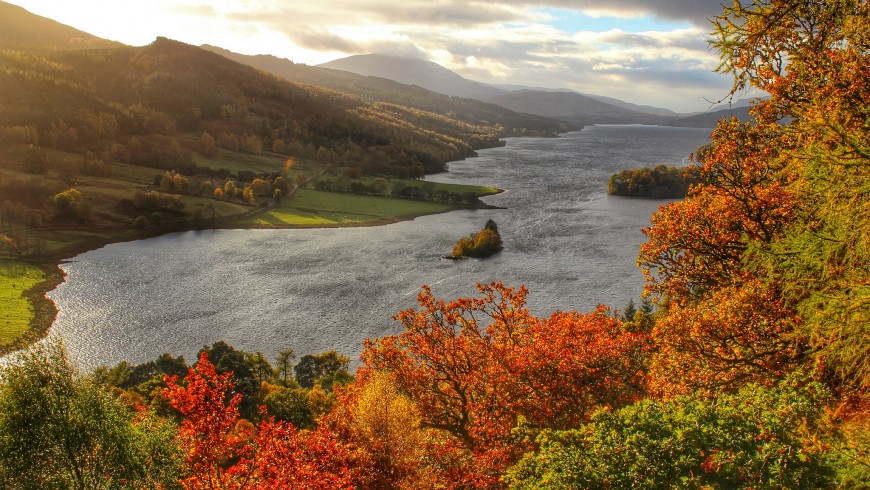 Autumn in Scotland is a spectacle that enchants. Particularly when the wild nature of the Highlands forests ignites in red, orange and yellow every visitor gasps, before this sublime beauty.
Where to stay: Huntingtower Lodge is a special places, an eco-chic B&B surrounded by nature where you can enjoy tasteful breakfasts.
Connemara, Ireland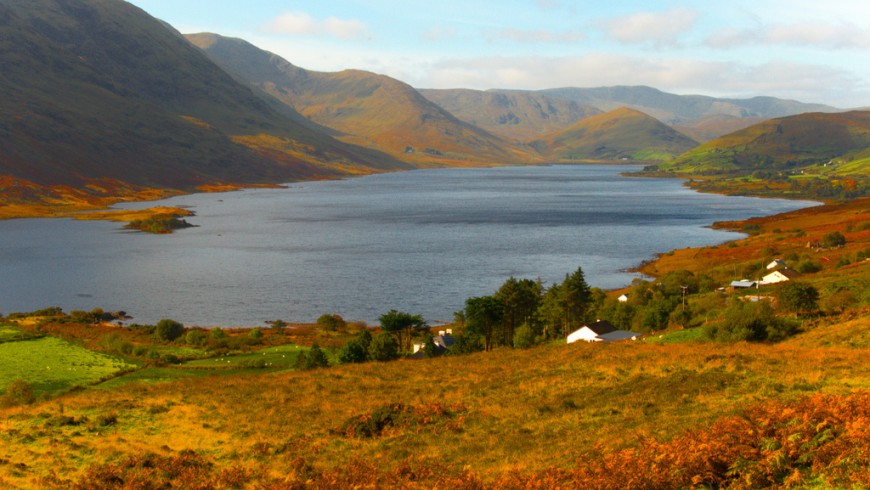 We move in one of the most picturesque areas of Ireland, the lands of Connemara in recent months are tinged with new colors with breathtaking landscapes. A walk to pick blackberries will be an unforgettable experience!
Where to stay: at Crann Og Eco you can sleep in wonderful tents or yurts, deep in nature.
Bavaria, Germany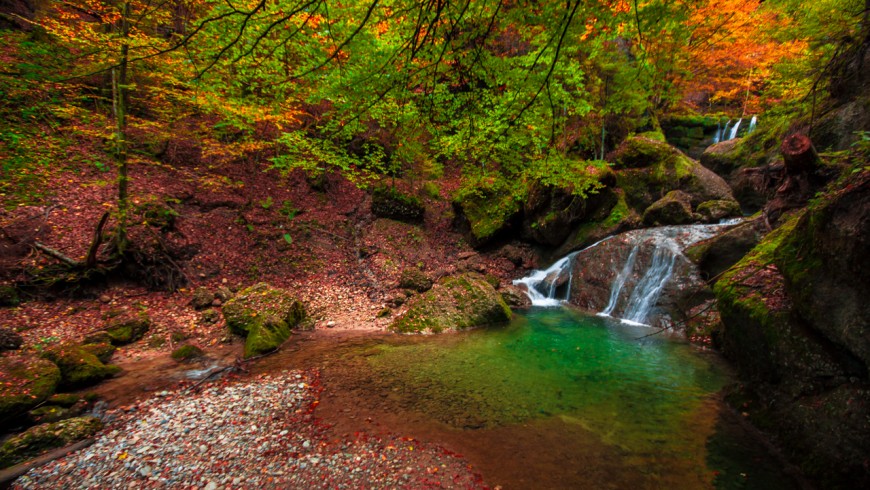 Between the Alps and the hills, the landscapes that crosses the Danube become very picturesque during the autumn months. And between a slice of strudel and shines you can not help but fall in love with this nature so magical.
Where to stay: a few steps from Monaco, there's a wonderful hotel in green architecture powered by renewable electricity.
Val di Non, Italy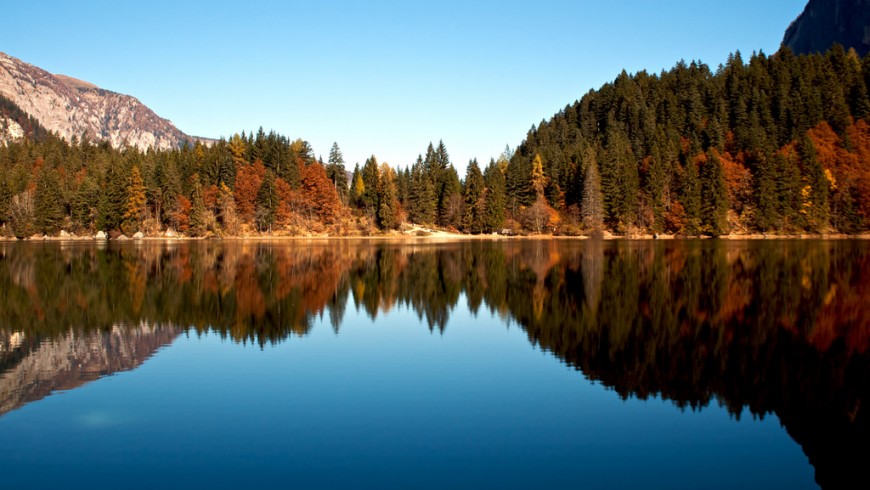 And here is the last destination of our journey through the colors of autumn: the Trentino valley is perhaps the best place in Italy to watch the phenomenon. The apple orchards and vineyards turn red, turning into an impressionist painting. Do not miss a tour around the lake Tovel.
Where to stay: Pineta Naturalmente Hotels offers wonderful rooms and amazing chalets surrounded by Dolomites and great local food.