Summer is time for sunbathing, diving into the sea, fun nights, a barbecue on Sunday. And it is time for festival and incredible events, entire nights dedicated to music, theater and food. Thus we propose a journey through the best festival that annually enrich our summer evenings; an original and alternative way to discover Italy and its culture, to be part of another city even if only for one night, to meet new friends and discover new things.
But what are the events that you can't miss? Let's find out together!
Sounds of the Dolomites, for those who love the mountains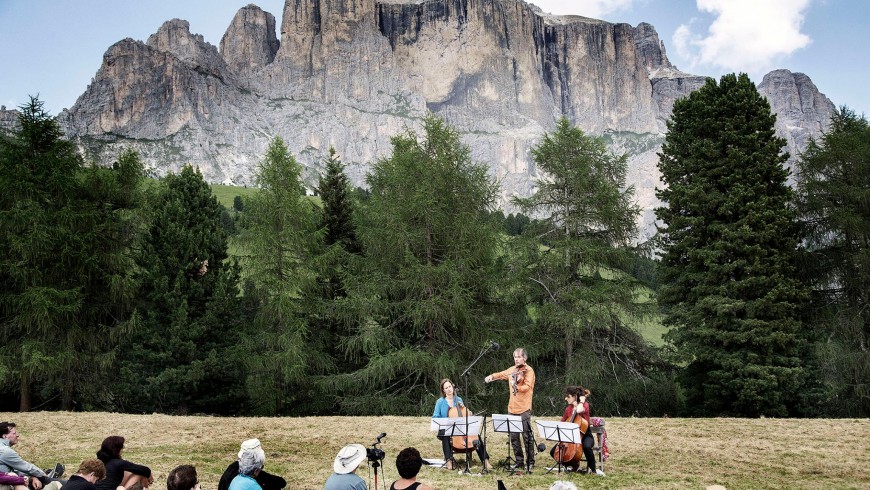 It is the high-altitude music festival in Trentino: a rich program that each year brings big names of the national and international music, from jazz to classical, in the breathtaking Dolomite frames. Concerts at dawn or sweet notes in the afternoon after reaching shelters or huts after hours of walking to experience incredible moments that combines sport, nature and music.
Info: Sounds of the Dolomites
Discover all the wonders of Trentino with our green guide and choose to sleep in one of the many offers of eco-friendly hospitality.
Ferrara Buskers Festival, the international exhibition of street musician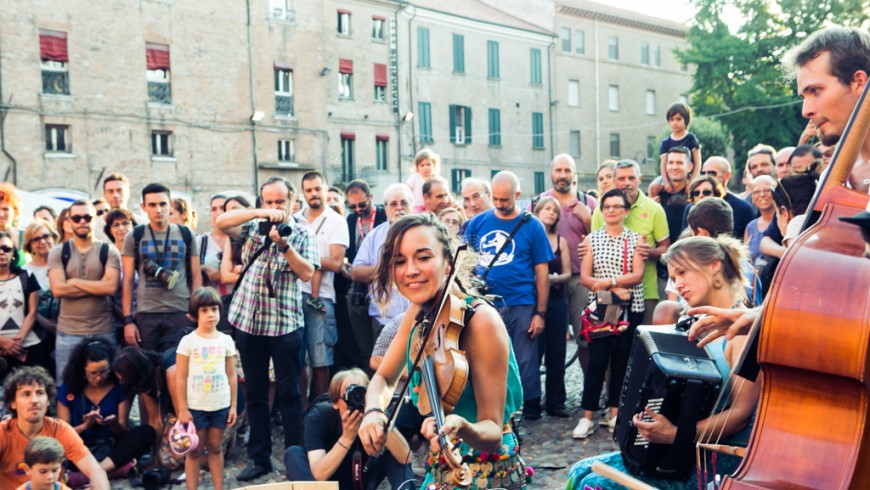 Ferrara Buskers Festival already born in 1987, from the workshop of Stefano Bottoni who dreamed of a city blasted in its streets by the musicians. Each year the program becomes increasingly rich and for some years the event has become eco-festival thanks to the attention of the organizers for environment and sustainability. For a few days of August, Ferrara is home to artists from around the world and its streets and squares become stages.
Info: Ferrara Buskers Festival
Ferrara is the first modern city in Europe and is a wonderful city to explore by bike through its streets and the great works of the Renaissance. And to sleep there is the Hotel de Prati, a short walk from Castello Estense and Palazzo dei Diamanti.
Umbria Jazz, the music of the world in the green heart of Italy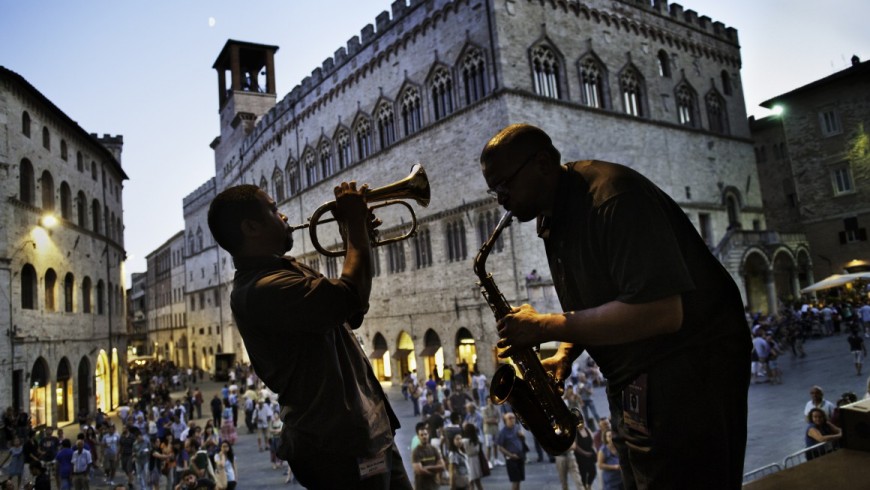 It is one of the most popular festivals in the world and every year international stars enchant viewers. Since August 23, 1973 the names that have followed are many and every year, for a week in July, Perugia becomes truly international, where every hour you can hear the notes between the buildings and squares.
Info: Umbria Jazz
Perugia is the perfect destination for a slow journey, to discover on foot between the climbs and medieval streets. It is also the capital of one of the greenest regions of Italy: Umbria is a land of woods and hills, where there are the famous Marmore Falls and Lake Trasimeno. Discover the best eco-friendly accommodations in Umbria!
Ambria Jazz, not only music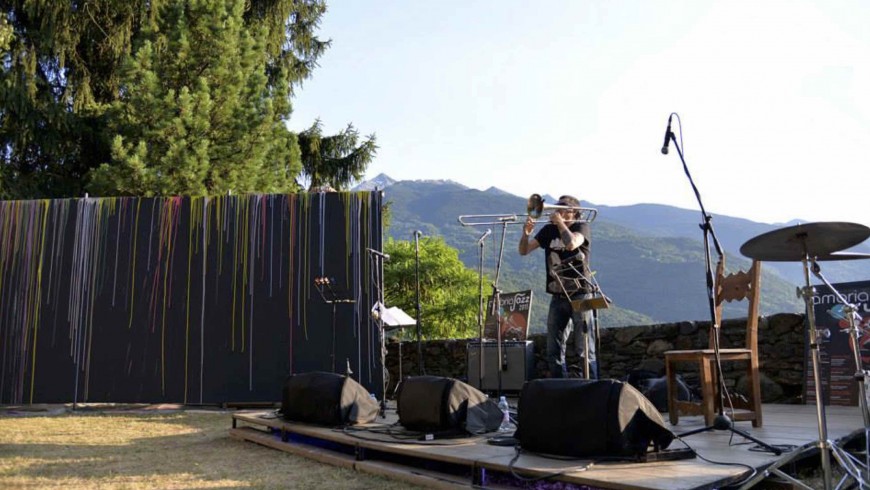 We move in Valtellina where music meets photography, theater and contemporary art for a festival that also wants to be the moment of encounter of different cultures. It is held at various locations in the province of Sondrio, among beautiful landscapes, between late July and early August.
Info: Ambria Jazz
Nature, flavors, culture and lots of sport: Valtellina is a true paradise for those who love green. On foot, by bike, on horseback you'll discover beautiful landscapes and secret pearls. For a green and special stay we recommend the B&B Via Paradiso, in the ancient heart of Ponte in Valtellina.
Collisioni Festival, between music and literature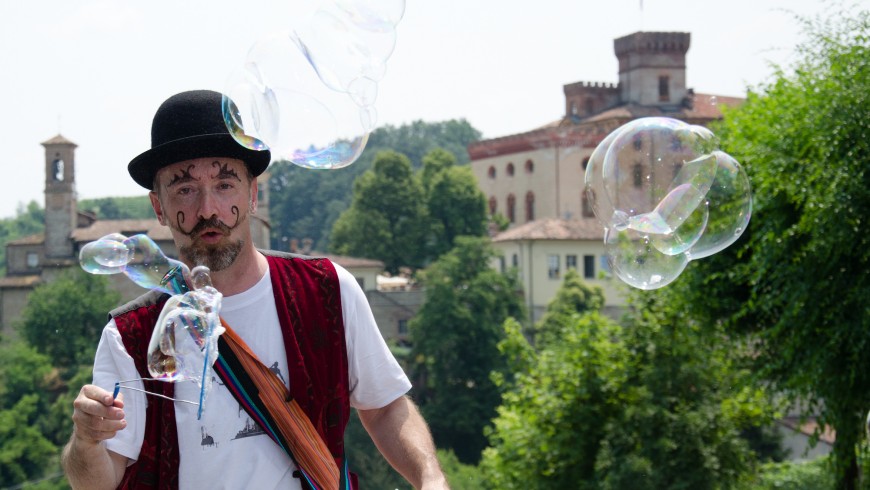 Between Cuneo Langhe, in the beautiful Barolo they organize a wonderful event of several days dedicated to international music and literature. It's the perfect opportunity to spend four unusual days in concerts, meetings and discussions with Nobels, writers and journalists and, of course, a glass of wine.
Info: Collisioni Festival
Vineyards, a medieval castle near the vegetable gardens of the villagers and an ancient atmosphere: Barolo is this and much more, the perfect starting point for exploring the Langhe and perfect destination for wine lovers, but not only. For your holiday there's the beautiful eco-friendly hotel Rocche di Montexelo.
Which festival do you prefer? Tell us in the comments below!