Do you love the freedom of a holiday uncomfortable but exciting? Are you looking for a true contact with nature? Do you like feel Eskimo for a day without crossing half the world? On the Italian and European Alps it is possible: you can sleep in a real igloo, between capped peaks and silence landscape, in the Dolomites.
Winter temperatures can touch the minus 20 degrees, but the temperature inside the igloo never falls below zero, thanks to the insulating properties of snow mixed with air, and, during the night, thanks to the heat produced by the human body, stabilizes at around 18 degrees.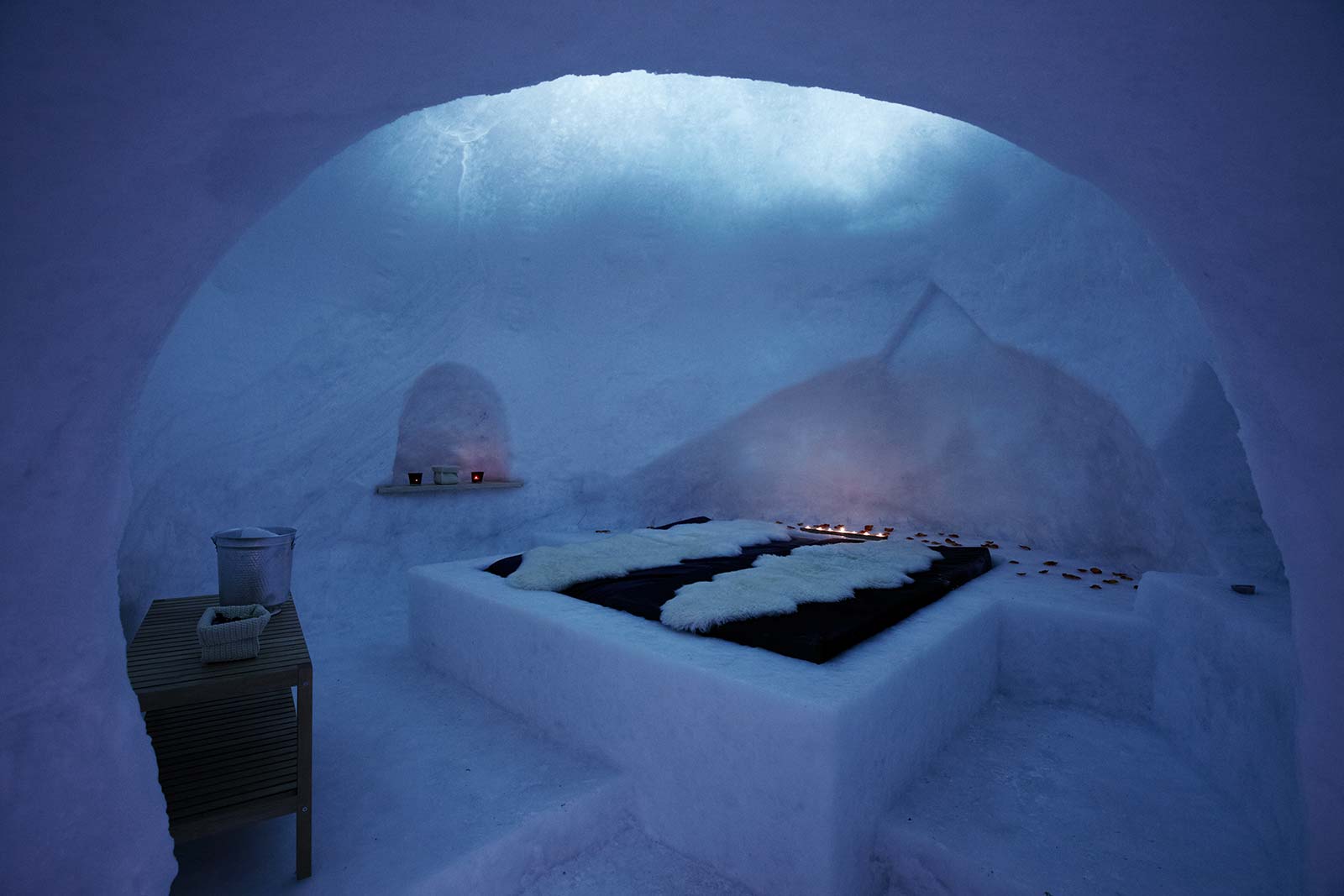 A romantic Ice igloo in Val Senales (Alto Adige)
At more than 1,800 meters above sea level, surrounded by snow-capped peaks of the Oetztal Alps, you can try the unforgettable experience of sleeping in a real igloo.
When you arrive to the eco-friendly mountain refuge "Bella Vista" ("Beautiful View") the view is breathtaking, more than you could imagine.
Not far from the refuge, three igloos, built according to Lapp tradition, will welcome you with their white ice walls. The double bed is a sheet of ice covered with sheepskin, on which you can sleep with a sleeping bag suitable for the lowest temperatures.
You can enjoy a sauna (the highest in Europe) or a warm bath in the outdoor pool with heated water. All around the snow and white Mountains.
After a dinner with local food in the cozy refuge Bella Vista, you can reach your ice hotel, where you will find a sparkling white wine at the perfect temperature!
You will wake-up surrounded by Nature. A hot tea and a rich breakfast at the refuge. So you will ready for your memorable day of downhill skiing or hiking in the snow of italian Alps.
Info: Igloo of Bella Vista mountain Refuges, Val Senales, South Tyrol
A ice village with sauna in Switzerland
Among other igloos of Europe, there is the Igloo Village Davos, situated in the popular resort of Grisons, one of the largest ski areas in Europe. Each winter  the village is built with the help of international artists that decorate it with ice sculptures. You can choose from 5 types of rooms: from the standard which can accommodate up to 6 people up to the romantic suite, with a beautiful private jacuzzi.
Available to all guests, a beautiful hot tub surrounded by mountains and a sauna. The price always includes a welcome drink, breakfast and dinner and a walk by snowshoes.
Info: Igloo Village Misurina
You might also like: