Estate under the Paintbrush-Vis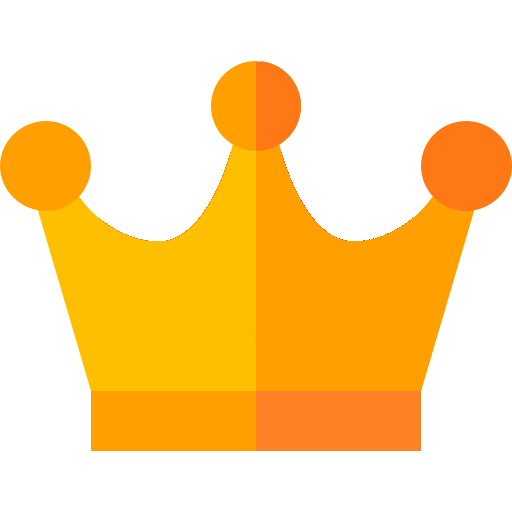 Rukavac, Širokovac 17
-
21480
VIs
-
Vis
-
Croatia
The Estate Under the Paintbrush is a magical place, a unique blend of beauty, art and nature. It is situated in Rukavac in the southeast of the island of Vis. This is green & safe escape for families, friends and nature and art lovers.
About the Property
"The Estate Under the Paintbrush" is a fascinating place, an island on the island, a unique blend of beauty, art and nature. It is situated in a small cove of Rukavac, a quiet and pleasant village perfect for relaxation, in the southeast of the island of Vis, 8 km away from the town of Vis and 20 km from the town of Komiža.
The owners of the property are an artistic couple, therefore the name which suggests that it has come from"under the painter's brush" and everything within its perimeter is a product of creative touch and artistic approach.
The estate is 800 meters away from the sea and offers no view of the shore, but it is a magical oasis of harmony, beauty and creativity. With its comfortable and artistically designed spaces in the House Camellia, as well as with its 1.7000 m2 Mediterranean garden, the estate is an ideal place to unwind and revive the body and spirit on the stunning island of Vis.
Where we are: the island of Vis
The island of Vis is an exceptional place which captivates the visitor with its natural and cultural heritage along with its energy. It is located in the sea between Croatia and Italy, 25 miles southwest from Split, which makes it the most remote inhabited island of the Croatian coast. On the island there are two towns harmoniously intertwined with the landscape: Vis to the north and Komiža to the west, which both boast interesting architecture, rich history and friendly inhabitants. Besides the two towns there are numerous villages, such as Rukavac, which offer ample opportunities for a pleasant and relaxing stay.
"Fascinating, devine, the jewel of the Adriatic, a paradise", these are just some of the epithets the enchanted visitors from all over the world have used to describe the island of Vis. The World Wide Fund for Nature (WWF) has listed it among ten last paradises in the Adriatic. You will be captivated by the beauty of its vistas, its coves, its caves, the richness of its sea bed, by the abundance of its fields and also surprised by the quaintness of its cultural heritage which bears witness to the millennia old Mediterranean civilisation.
Accommodation
The accommodation we offer is in the Houses Camellia amidst a lush Mediterranean garden vibrant with colours and fragrances that bathe the living area and spread from the rooms onto terraces, from terraces back to the garden, creating a positive energy of light, scent and constantly circulating breeze. All areas are air conditioned. Kitchens equipped with appliances and kitchen utensils. Bedding and towels high quality cotton. TV SAT, WiFe Internet.
T he house CAMELLIA has a ground floor and 2 upper floors, makes a harmonious whole with the garden. On the ground floor there is apartment SAFIRA, on the 1stfloor there are apartment Dalia and apartment ART, while the 2nd floor houses studio AZUR. Each space has a separate entrance and its own terrace.
Apartment SAFIRA is a romantic space designed with an artistic touch, situated on the ground floor of the house makes a harmonious whole with the garden. It faces north and is therefore ideal for the summer. It occupies 80m2, with 2 rooms and a living area, an open kitchen, a bathroom and a veranda. This slightly unusual and very comfortable space charms by its spaciousness and artistic atmosphere. The apartment gives onto a veranda which leads to a lower level terrace with a stone table, a girl and a big terrace shaded by a pergola.
Apartment DALIA is on the 1st floor of the house, facing north, east and west. With its 90m2 it has 2 bedrooms, a living area, an open kitchen, a bathroom and 2 covered terraces. The space exudes light, harmony, comfort and positive energy.
Beds: 2 individual beds, 1 double bed and an extra bed in the living room.
Apartment ART is on the 1st floor of the house, facing east, south and west. The 70m2 space has 2 bedrooms, a living room, an open kitchen and a bathroom and covered terrace. Since it used to be the atelier of the owner, an academically trained painter Josip Karakaš, it is full of paintings and creates an experience of living in an artist's studio. Flooded by light, vibrant with positive creative energy, it faces green tree tops of the surrounding woods.
Apartment-studio AZUR is on the top level of the house, on the 2nd floor. The living space occupies 20m2 and gives onto a 20m2 covered terrace. It is an open-space with a kitchenette, a sleeping area and a bathroom. The terrace itself is an intimate space with a panoramic view of the nearby hills and a line of sea in the distance. A cosy, romantic place, ideal for couples.
Beds: 2 individual beds which can be used together or separately.
The garden
Our Mediterranean garden offers an opportunity for leisurely enjoyment in the depths of colour, fragrances and sounds of nature, all blended with art whose touch is present everywhere. We have opted for an unconventional approach when designing our garden space so it is at the same time playful and serene, with a hammock and casual garden beds randomly left for shady repose amid lemon and orange trees, tangerines, pomegranates, fig and almond trees, an olive grove, a walnut and a cherry tree, a peach and laurel bushes, aloe and strawberry trees, myrtle, lavender, rosemary, palm trees, roses and various flowers and an organic garden of vegetables and herbs.
Open ART ATELIER
Within the garden there is an Open Art Atelier which is a workspace for artists, yogis and all other activities. The space has 65m2 and is surrounded by plants.
The property is accessible from an asphalted road and has a private parking space for up to 7 cars.
*Something about us and our vision of creative tourism*
"Living in harmony with nature"is our lifestyle and living on an island is possible only if we cooperate with nature and adapt to it. Our philosophy is based on active and holistic approach to life and on doing our best to follow the principles of sustainable living. Our families live here and gladly share our space and life rhythms with visitors.
Having invested much energy and love into the property we have found our vocation in tourism, primarily in creative tourism. We are here to help you organize creative and art workshops at our estate, workshops of spiritual development, of holistic living and healthy eating, yoga retreats, seminars, weddings, etc. You are welcome to practise yoga, SUP yoga, go bicycle riding and sail in our boat. We organize boat trips, wine and olive oil tasting trips and will gladly recommend places of interest to visit on your own. We are experienced in organizing yoga retreats, photography workshops, painting workshops, weddings ...
Make your travel greener by booking with Ecobnb.
No prepayment needed
Reserve without credit card.
Subsequently, the accommodation could request a deposit.
Ecosustainability
Supporting the local economy

Promoting "eco" activities

100% renewable energy

Organic or Local Food

Car-free accessibility

Ecological cleaning products

More than 80% waste recycling

Energy saving lights

Green building

Solar thermal panels for hot water

Water flow reducers

Recovery & reuse of rainwater

Recycled paper

Towel change on request

Natural conditioning or class A air conditioning

Appliances in energy class A

Regional Food

Environmental-friendly fornitures

Biodiversity of green areas

Guest Satisfaction

Recycling or Second Hand Furniture
Service
Kitchenette

Electric Vehicles Charging

Private bathroom

Internet

Breakfast included

Organic garden

Bicycles

Ecotourism itineraries

Wellness center

Accessibility

Small pets allowed

Child & Family Friendly

Garden

Pets allowed

Hairdryer

Barbecue

Parking

Vegetarians meals

Play area for children

Beach

TV in room

Artisanal products for sale

Air conditioning

Own entrance

Covid-19 Safety measures
No Reviews Yet
Stay here and you could give this eco-friendly accommodation the first review!