Dalmatia hiking & Picnic tour
Repić 22 - 20356 Klek - Slivno, Dubrovnik-Neretva County - Croatia
Hiking & picnic tour is one of our newly designed tours for the season of 2019. We explored a lot of local hiking trails in order to find best possible ratio of walking and beauty. And we found it, in the heart of Dalmatia, on the cliffs above Gradac in a place called Vrisje. The tour is designed to be an easy hike, lasting for not more than one hour in one direction. This tour is suitable and perfect for everyone who wants to try something different and enjoy the world from above.
Tour is organized by Life adventures eco-tour agency specialized for authentic green trips, less-known locations, active vacations, and memorable photos. More info: lifeadventures.com
The meeting point for this tour is the bus station in Gradac. After the gathering, we walk along the main road for a few minutes and start to climb to cliffs above Gradac. We pass through the place where we organize our Dalmatia rock climbing tour and continue on the stone paths that were made many years ago by the locals and were used as trading routes between seaside and hinterland. All along our way, we are rewarded with a beautiful view of Makarska Riviera and nearby islands. After approximately 1 hour of walking, we reach the end of the trail for us and settle in a place where we'll have a picnic with a beautiful view. After the picnic, we'll start to descend and reach our starting point in 45 minutes or so.
certified guide + picnic food + photos of you on the tour + insurance 40€
certified guide + picnic food + photos of you on the tour + insurance 40€
By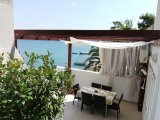 Klek (Dubrovnik-Neretva County)
Starting from 55,00 €