Find out more about Ecobnb project for the creation of centuries-old woods in Europe, which starts from the Savona forest
The death of the forest is the end of our life. (Dorothy Stang)
Forests have a unique charm and are responsible for over 80% of the biodiversity of the planet earth. A lot of forests have been destroyed to be transformed into settlements, farms, or ground fields. Despite, we are losing upwards of 80,000 acres of tropical rainforest daily, forests and trees are our only hope to fight climate change. Aware of this, with Ecobnb we have embarked on a new project for the creation of centuries-old woods and forests, which begins with the Millesimo forest, in Savona.
Why Create Secular Forests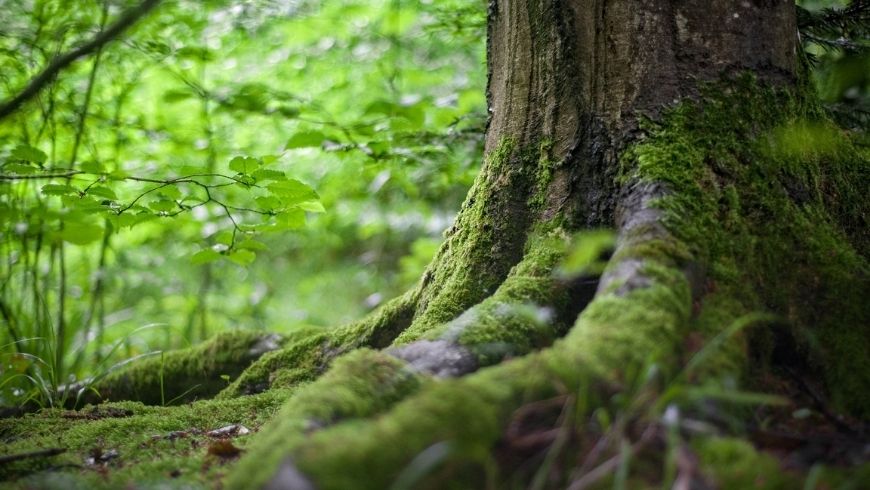 For over 5 years Ecobnb has been working hard to reduce the environmental impact of tourism. Raise people's awareness, create concrete projects and actions that are able to reduce CO2 emissions from hotels, which can also be measured in trees planted. But climate change is faster than one might think and what we are doing every day is not enough. For this reason, we want to do more and do our best to save our planet.
There are magical creatures that absorb CO2 and return oxygen, which can help us stop climate change: they are the trees. But planting trees in distant locations, on the other side of the world, as so many companies do today, did not seem like the right solution. This is why we started planting new trees in Italy, choosing the most polluted areas, such as the Po valley, together with the Ecobnb's organic farmers. We have planted ancient species, restored rows between cultivated fields, recovered the idea that plants are precious and must enrich our countryside.
But we feel that this is not enough and we want to create something bigger and longer-term. So starting from the Savona forest, we decided to grow the forests of the future in Europe.
At one time Italy, and in particular the Po valley, was covered with lowland forests rich in biodiversity, now almost disappeared. These forests improved air quality, lowered CO2 values, represented a refuge for wild animals, and a safeguard of biodiversity. Ecobnb's project is to recreate some of these forests. We will grow forests of great ecological value and not tree plantations destined to be cut once they have grown. A forest is much more than the set of trees that make it up. It is a set of animals and plants that live in perfect harmony with each other, creating biodiversity, beauty, and wealth.
The Forest of Savona
The project to create centuries-old forests has started in Liguria (north Italy), with the regeneration of wood of about 10 hectares, in the province of Savona. The forest in Millesimo, Savona, two years ago underwent indiscriminate and illegal cutting, losing over 70% of its trees.
flush cut of the forest
seedlings that are growing back

But the forest is much stronger than we think and has completely different times from humans. Where the trees were cut, they are already finding new seedlings: maples, oaks, hornbeams, chestnuts, and pines …
Thus, Ecobnb bought the land to protect and grow the forest in the next 20, 50, and 100 years. According to natural and spontaneous methods, nature will take its course, and Ecobnb will ensure that the forest is not cut down for the next centuries.
We want to make sure that, like the Savona forest, other tens of thousands of square meters of forests can grow with their own times and become secular forests, right here in our country. It is a project that goes beyond our lifespan but which is fundamental for sustainability and to fight climate change, as a gift to future generations.
Do you want to support the project?
Do you want to participate in the project to create centuries-old forests in Europe? Buy or give a forest gift card as a gift. Together we will grow beautiful and diverse natural habitats, and we will create centuries-old forests in Europe. In addition to improving biodiversity and air quality, we can thus ensure the survival of wildlife and help combat climate change.
The recipient of the gift card receives the coordinates of the forest he is helping to grow and a certificate with his name on it.
Find out how to do it by following this link!
Who is contributing to this project
A big thank you goes to those who are making this initiative possible.
MAIN CONTRIBUTOR
Tonkita We Like Green e Arix We Like Green – 10,000 sqm
PRIVATE CONTRIBUTORS
| Name | Surname | Forest ID | Adopted sqm |
| --- | --- | --- | --- |
| Silvia | O. | 4,5 | 50 sqm |
| Davide | B. | 4, 5 | 50 sqm |
| Bianca | P. | 6 | 25 sqm |
| Tatiana | L. | 7, 8 | 50 sqm |
| Lia | P. | 9, 10, 11, 12 | 100 sqm |
| Andrea | S. | 13, 14, 15, 16 | 100 sqm |
| Davide | E. | 17, 18, 19, 20 | 100 sqm |
| Valeria | E. | 21, 22, 23, 24 | 100 sqm |
| Angela | E. | 25, 26, 27, 28 | 100 sqm |
| Silvia | O. | 33 | 25 sqm |
| Inna | R. | 34 | 25 sqm |
| Aurelia | S. | 42 | 25 sqm |
| Matteo e Ludovica | G. | 43 | 25 sqm |
| Ilenia | S. | 44 | 25 sqm |
| Cosimo | O. | 45, 46 | 50 sqm |