How much writing do you think you'll do in college? A lot – and persuasive writing is one of them. Interestingly, students who write more achieve higher levels of learning, satisfaction, and student-faculty interaction. But this knowledge does not make it any easier. Many students don't even know where to begin from. Luckily, we do. Let us share some tips and strategies to write a persuasive essay about the environment that stands out.
What is a persuasive essay?
A persuasive environment essay is a type of academic write-up. It requires you to use logic, emotions, and evidence (research, data, and anecdotal). This way, you can convince a reader to accept your point of view. For example, a persuasive essay on environmental pollution. According to Aristotele, these three elements must be present in an argument. After it you can persuade others to your perspective:
Ethos: establishing a fact using your credibility, knowledge, and moral character. You must use this to sell your point of view.
Pathos: This is an attempt to invoke your reader's emotions by making your content compelling and providing a layer of interest.
Logos: this is a persuasion or rhetorical appeal to your reader's logic and rationality.
When you bear in mind these three fundamentals, you can structure your persuasion on anything. If you don't have the skill, you can get a persuasive essay online when you buy high-quality, 100% original essays from a team of professional writers. That said, let's examine ways to craft one yourself.
The groundwork
Carefully read the prompt before starting
Most times, your instructor will give specifics for your persuasive essays. You must start by carefully reading it for clues about what to do. Can you include personal observations to create a unique spin, or must you stick to a structure? If you need help with what to do, ask your instructor about essays on environment. After reading the brief, give yourself time to craft an argument you'll enjoy discussing. Not only this, but to brainstorm, edit, and polish your work, bearing in mind you should still start as early as possible.
Examine the rhetoric
Your persuasion essays will have five basic elements. These are the text, the author, your audience, the setting, and the purpose of your communication. To determine the rhetorical situation, use facts, definitions, level of seriousness, and policy.
The facts –what happened? When did the issue begin? What are the known facts, and can people change the situation?
The definition – what type of problem is this? What is the origin of the issue, and what class will it fit into?
The level of seriousness – who is affected by this problem and its seriousness? What might happen if it is not resolved?
The policy – does it require someone to take action? If yes, what should they do?
Pick an essay topic
Focus on environmental persuasive essay topics you have a real opinion on and feel you can argue strongly and convincingly. The topic should also have a lot of depth and should connect with your audience. Examples include environmental pollution in the United States, human activities and climate change, greenhouse gas emissions and global warming, and think of opposing viewpoints. More importantly, make sure the topic is balanced and counterarguable.
Research and brainstorm evidence
After getting an idea of what you want for your persuasive paper, look for research to support them. Pro-tip – do your research before writing for a smooth process. Consult libraries and online materials. There are reliable sources on nature protection and problems to support your claim. During this process, develop your thesis statement. Present your argument in clear language, better at the end of the introductory paragraph.
Composing your essays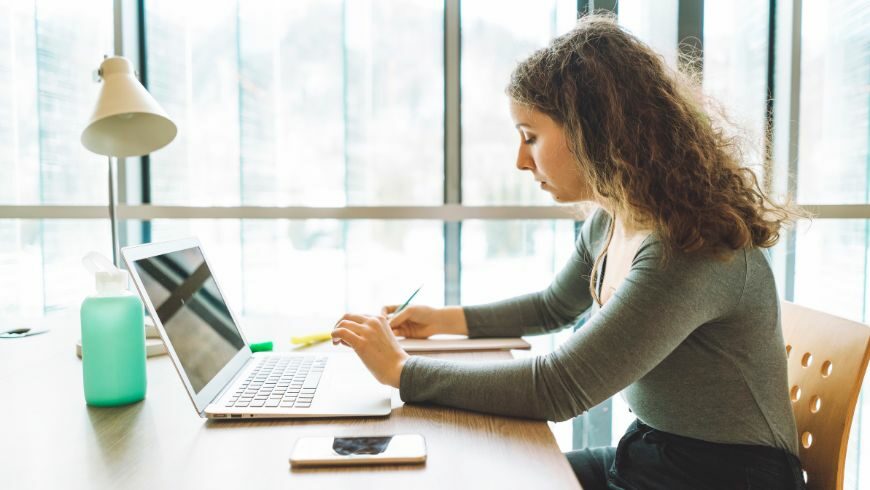 The introduction
The introduction contains the hook, background information, and thesis statement. The hook is the first sentence designed to capture the reader's attention. It can be a question, fact, argument, definition, or story hook, as long as it makes the reader want to continue reading. A good introduction will draw your reader and tell them just enough about your content. Therefore, craft the hook and follow it with a thesis statement (a summary of your argument).
The body paragraph
At the minimum, you must craft five paragraphs for your essays on the environment. Each must cover a single -focal point that justifies your opinion and evidence. Don't say, "factory wastes are bad for the earth, as we all know." Instead, say, "factory waste is bad for the environs. Multiple studies found that it harms animals and marine life and interferes with air quality."
When formatting your body paragraph, ensure it flows together like layers of a building. To do this, use the last sentence of the body paragraph to transit to the next one. You can also add a rebuttal or counterargument to make your essays stronger.
The conclusion
Wrap your essays by restating the ideas of your main points. You can leave a probing thought for a lasting impression. However, be authoritative in your claims and challenge your readers. You can also acknowledge and refute arguments against you.
Proofread and revise
Don't submit your essays without proofreading for mistakes. If the deadline is far, leave your essays for a day or two before reading it over for a fresh mind. Then, read from start to finish for errors, misrepresentations, and misinterpretations. Revise where necessary. Don't ask your friend or advisor to look at your essays. You can also use a spell or grammar checker on your computer to catch proofreading errors.
Conclusion
You can't convince anyone of anything, even pollution and other environmental issues. However, you can provide the right information so they can convince themselves. We recommend you use repetition, storytelling, and a call to action. Encourage opposing viewpoints and persuasion in your essays. Remember that your main goal is to write persuasive. It will help to increase the chance of persuading your reader.