A picnic to get to know the flavors of the territory and to promote sustainable and natural lifestyles: this is the idea of ​​Cheesenic. The territories of Val di Fiemme, Val di Fassa, San Martino di Castrozza, Passo Rolle, Primiero, and Vanoi, in Trentino, have conceived this initiative that will continue throughout the summer.
It seems to us a perfect idea for a day in the mountains. Try to imagine a flowery meadow as your table. A basket full of local gastronomic wonders to enjoy with your friends or family; all under the summer sun and in the midst of some of the most evocative views of Italy. Can you think of a better lunch than this?
Local products and no plastic: how the Cheesenic initiative works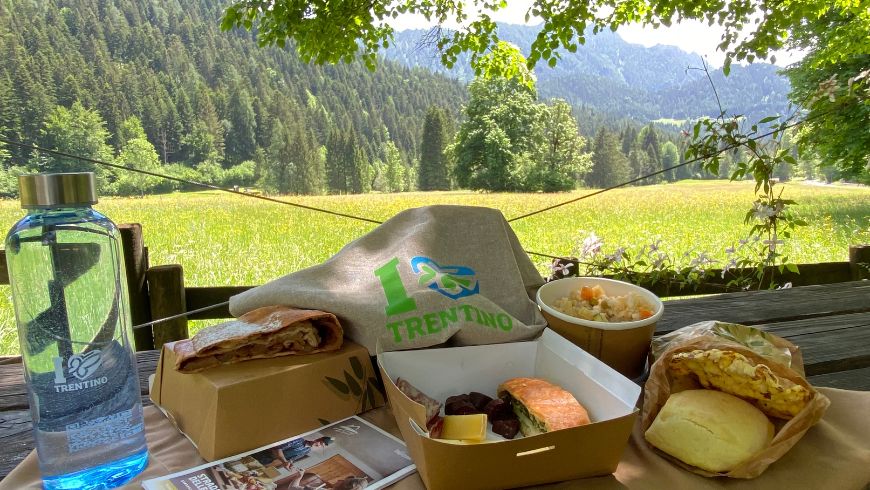 Many facilities have joined this beautiful initiative, thus allowing you not only to choose among many products but also among as many places where to live this experience in contact with nature.
In restaurants, huts surrounded by green meadows, in shops, or from participating producers you can buy your Cheesenic, your basket containing a careful selection of farm-to-table cheeses and food made by expert chefs, strictly with local ingredients and produces. You will be provided with everything you need to enjoy your picnic in the Dolomites: you will therefore also find cutlery, napkins, and glasses (in biodegradable material, of course!) and so you will not have to think about anything other than enjoying these moments!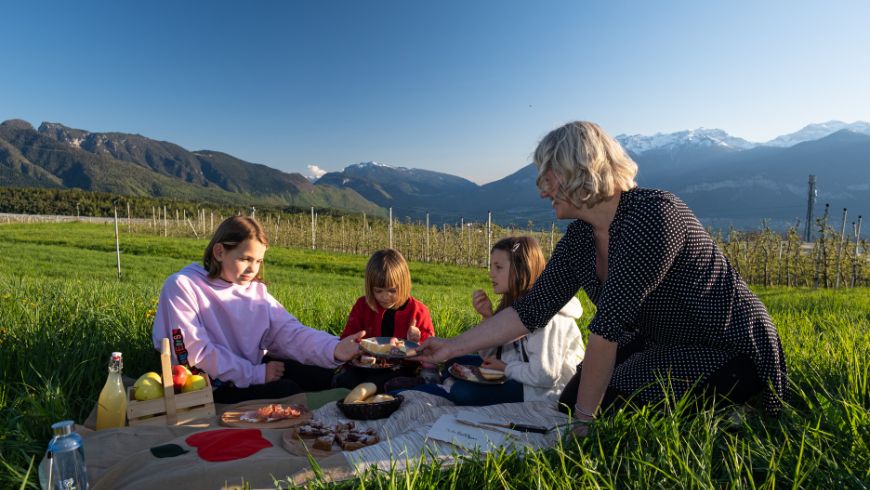 When you'll pick up your bag, you also will be informed if you must return it together with the plates. In this case, you will have to leave a small deposit. Otherwise, take care to put everything in your bag and bring home what you must throw away. As soon as possible you can accurately differentiate your waste, between paper and organic.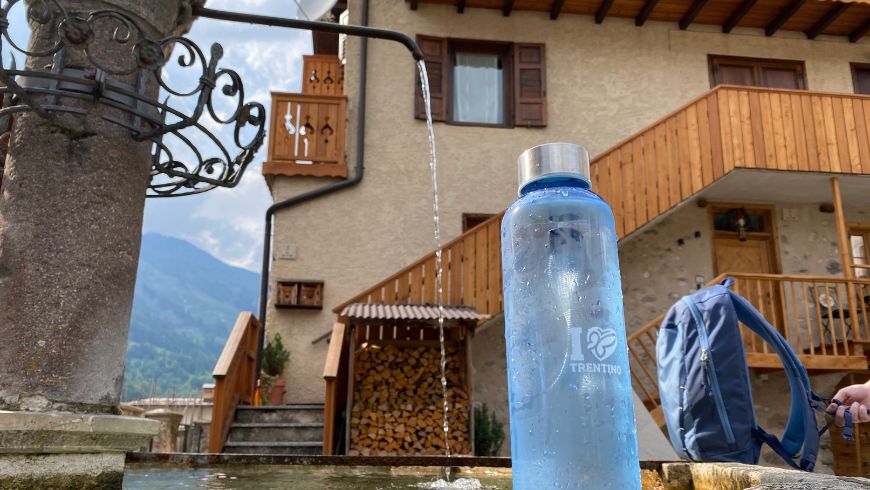 And that's not all. From this year, in fact, with the Cheesenic you will receive as a gift a Refill & Taste bottle that you can fill with good Trentino water in the fountains and water points indicated in the Refill App, easily identifiable thanks to a QR code. A winning idea that gives value to local products and helps reduce the use of single-use plastic.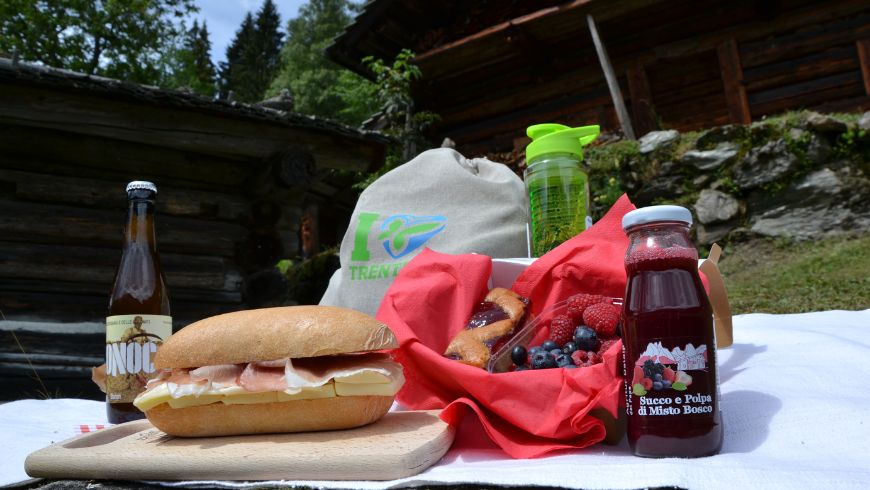 You can also book your Cheesenic in advance by contacting the property directly. Inside it, you will also find many tips to reach the most beautiful places in the area; thus you will enjoy your packed lunch surrounded by the beauty and majesty of the Dolomites.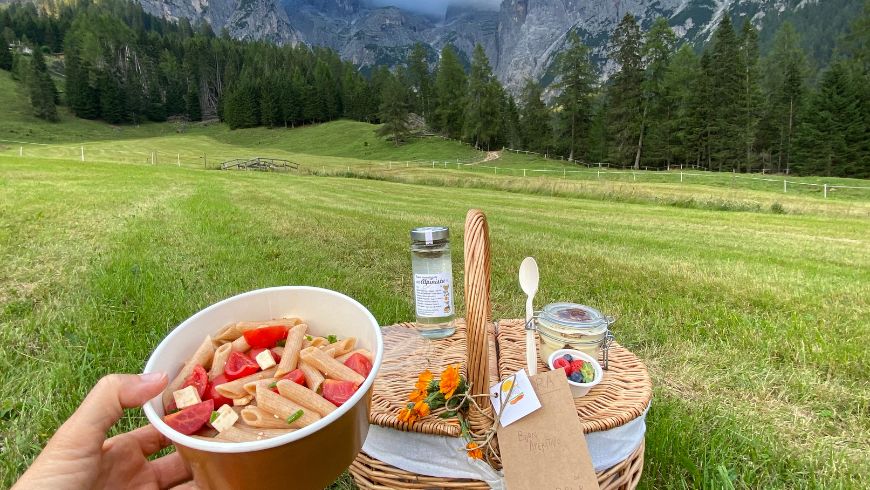 You just have to reach the Alpine Pearl of Primiero San Martino di Castrozza, stay in an eco-friendly accommodation if you want to spend the night and enjoy your day in the mountains with your Cheesenic!
Cover image: photo via stradadeiformaggi.it