Because of its convenience, versatility, and affordability, plastic production has risen by 200% in just a few decades. The main problem is that a large amount of plastic is not being properly recycled and crumbles into microplastics, causing the worsening of the current environmental emergency. In Italy, only 30% of plastic is recycled, while the quantity dispersed in the environment varies from 2% to 5% every year.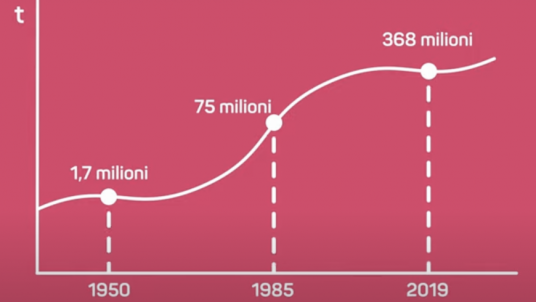 Since January 2020, the "European strategy for plastic in the circular economy" has placed bans on plastic production; in fact, the only microplastics still authorized are those contained in make-up products. Similar bans have been implemented in the United States, Canada, and the United Kingdom.
Microplastics
Plastic disintegrates into small pieces between 1µm and 5mm in size, called microplastics (or nano plastics if smaller than 1µm). These tiny particles of plastic are distinguished into primary and secondary.
Primary Microplastic
Primary microplastic is intentionally manufactured to be added to some products, such as body care products, or derives from plastic products, such as synthetic clothing and tires. Examples of primary microplastics are:
Body care products, such as soaps and toothpaste, contain microplastics because of their abrasive properties or simply as dyes.
Synthetic garments release microplastics during washing. It has been estimated that a 5kg wash releases about 6000 microplastics. This result can vary depending on the characteristics of the fabric.
Abrasion of tires on the asphalt generates fine dust containing microplastics.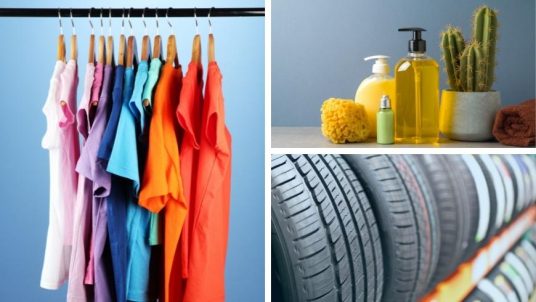 Secondary Microplastic
Secondary microplastic represents the vast majority. These are larger plastic fragments, such as bottles and plastic bags dispersed in the environment. If not disposed of properly, light and oxygen weaken the plastic and cause it to crumble into microplastics.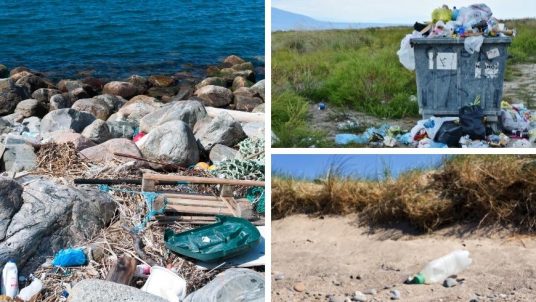 The animals that live in oceans, seas, and lakes are the most at risk as they can ingest microplastics or mistake them for algae. Besides this, microplastics are also present in places that we would normally expect to be pristine.
Microplastic Everywhere!
Samplings carried out in Lake Garda discovered an average density of almost 132,000 microplastic particles per km2.
A more recent study was carried out in the Subalpine Lakes (Lake Maggiore, Lake Como, Lake Iseo, Lake Garda) to verify the presence of microplastics.
A study conducted on the Forni Glacier in the Lombard Alps also revealed the presence of microplastics.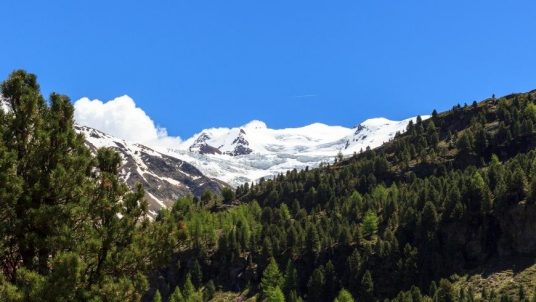 Effects on Our Health
Our exposure to microplastic occurs in different ways:
Nutrition: 15%-20% of the marine species we eat are contaminated.
Air inhalation: exposure to atmospheric particulate matter.
Skin absorption: body care and make-up products.
Adverse effects of microplastic are due to intrinsic toxicity, chemical combination, and absorbency.
Stop to Microplastics!
The fight to reduce the use of plastic and the consequent environmental emergency can start directly with us. But what can we do?
Avoiding purchases and uses of plastic objects;
Recycling correctly;
Eliminating the usage of single-use plastic;
Avoiding the dispersion plastic in the environment;
Purchasing used garments of synthetic fabrics;
Using the washing machine at full load, with liquid detergent, and at low temperatures;
Collecting plastic objects dispersed in the environment;
Choosing natural fibers over synthetic fibers.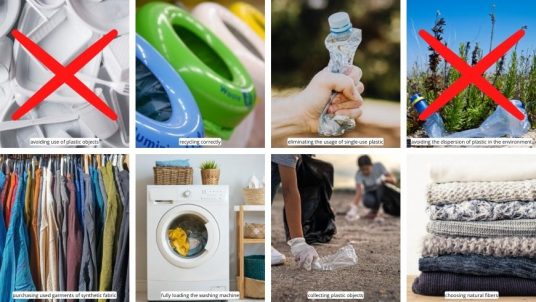 Cover image via Canva Pro