Have you ever had a dream? This is Eleonora's dream: to combine the beauty of travel with sustainability. A dream that came to life in Elle Ecoholiday, a green paradise on Lake Garda
A pool immersed in nature that overlooks Lake Garda, a peaceful oasis with a view on Monte Baldo, great wine, and farm-to-table products: this and much more at Elle Ecoholiday. Located in the province of Verona, this eco-friendly resort managed in the name of sustainability was born from the desire to minimize the environmental impact and offer an experience in harmony with the surrounding environment.
Find out what Eleonora, the owner of Elle Ecoholiday, told us in this interview.
How was Elle Ecoholiday Ecofriendly born?
Elle was born from the dream I shared with my husband of hospitality that could combine the beauty of traveling with that of sustainability. All of this is in the enchanting frame of Malcesine, the famous pearl of Lake Garda.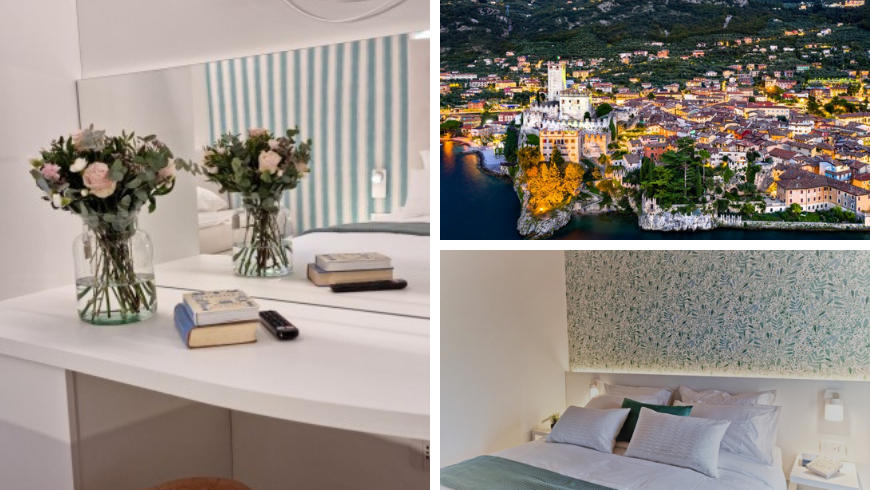 What sustainable practices have you adopted?
From the beginning, we chose to adopt the best available technologies to reduce our environmental impact and ensure the maxim level of comfort for our guests. From a plant engineering point of view, we have heat pumps for the air conditioning of the rooms, for the production of sanitary water, and for the heating of the pool, supported by photovoltaic panels.
We recover rainwater to water the garden, and we try to reduce plastic packaging, most importantly the disposable ones.
In addition, we joined a project on carbon offset. We planted various trees and plants that will help with the offset and the self-sufficiency of entire families and communities. We also installed hives of pollinating bees to help the pollination of plants, olive trees, and flowers in our garden.
As breakfast is concerned, we favor organic and local products in order to help the short-chain and the small local producers. We chose not to offer a buffet for breakfast, favoring an "à la carte" service, which allows us to reduce waste. This service is one of the most appreciated by the clients.
For cleaning, we opted for plant-based detergents, since they're completely biodegradable.
Moreover, we encourage our guests to a careful use of bedding and towels, in order to avoid useless washes.
Lastly, we try to involve our guests in daily sustainable practices, like waste recycling, avoiding water and energy waste…
What do your guests appreciate the most?
Most of all, I think that our guests embrace our environmental philosophy. I also believe that the marvelous frame of Lake Garda and Monte Baldo helps a lot.
The comfort of the rooms, the stunning panoramic pool, the yoga lessons, and the different experiences in the territory are also some of our strengths.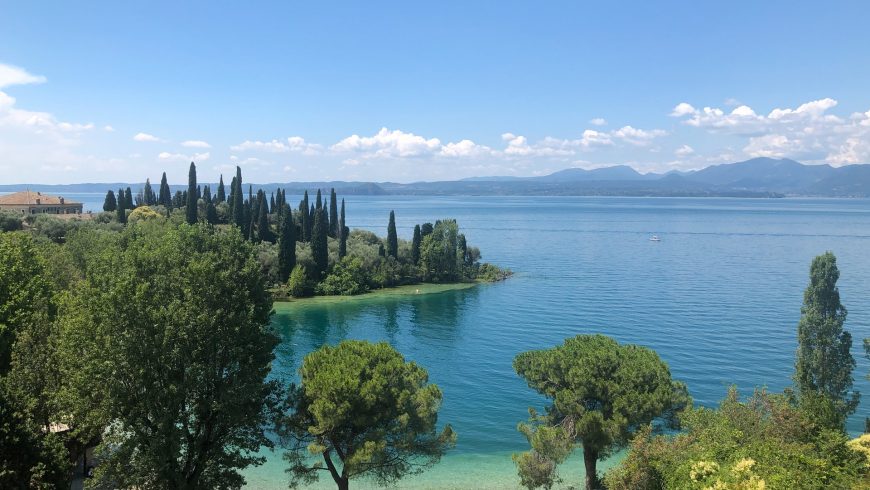 What are the unmissable slow routes in the surroundings?
There's a comfortable path that starts from the facility. It has a panoramic view and you can reach Malcesine in 20 minutes. Then there's Passo Campiano, which is very close. It's a crossroad for numerous paths which you can explore both by bike or by foot. These streets have different difficulty levels and they lead to Monte Baldo.
Malcesin is a little medieval marvel which is worth visiting, but Monte Baldo is one of the most panoramic itineraries in the area.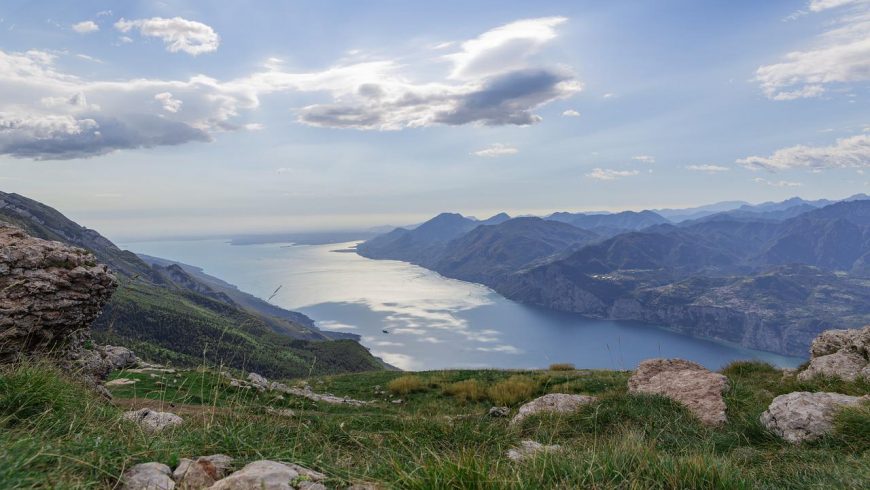 What does it mean for you to be part of Ecobnb?
Ecobnb means hosting in a way that doesn't impact the environment, with the greatest care.
A phrase that has always amazed me and that we try to support says "leave nothing but prints behind your path".
Having said that, we invite you to our little paradise to experience a relaxing and exciting holiday in contact with nature.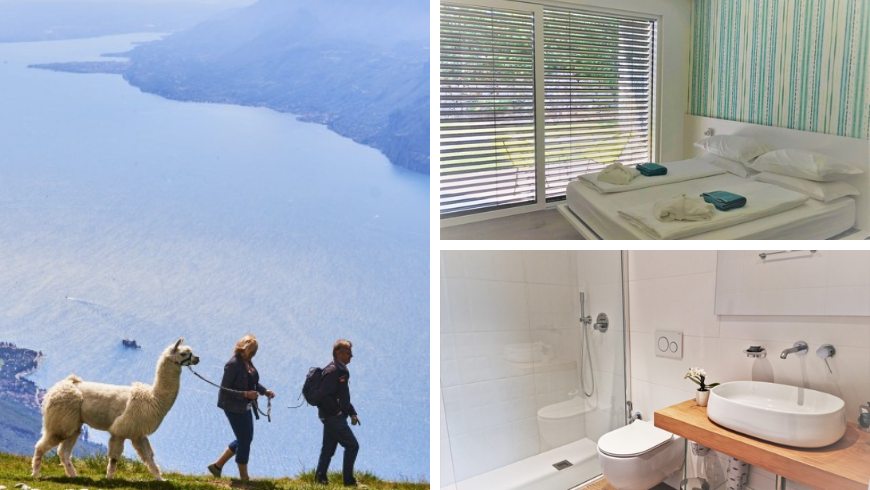 Well, if you are an eco-friendly traveler, this is the ideal destination for your next holiday. Book your stay with Ecobnb and immerse yourself in this green oasis, with breathtaking views and a delicious glass of wine.