Knokke-Heist is a seaside resort in Belgium, located in the northwest of the country. It is the greenest part of the coast. The Zwin and Knokke-Heist nature park area consist of an impressive diversity: beaches, dunes, mudflats, salt marshes, ponds, swamps and forests. All the green areas can be easily reached on foot or by bicycle.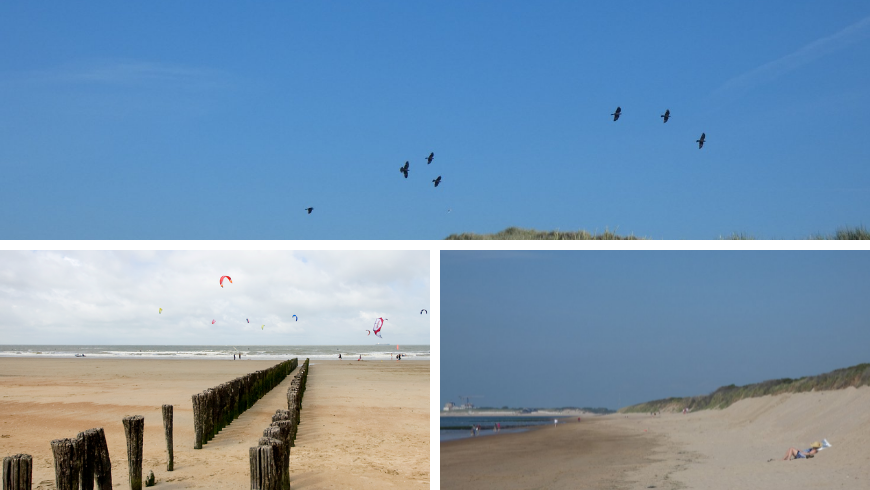 Do not miss the main attractions! Museums, local gastronomy, beaches, nature, water sports.
1. Zwin Nature Park
The Zwin plain stretches across the borders of Flanders and the Netherlands, about three-quarters of the total area, is on Belgian territory and about a quarter is on Dutch territory. It is an area of pastoral landscape rare in Europe with an exceptional habitat. Wear comfortable boots, waterproof, windproof equipment and take binoculars with you for birdwatching! The landscape offers special plants, such as glasswort, sea lavender and 'zwinneblomme'.This soil is a rich and varied source of food for thousands of birds. Throughout the year they are present in large numbers. You can find more information about visiting the park with a guide here.
2. The beautiful beaches and water sports of Knokke-Heist
Knokke offers many activities for those who love the waves. Windsurfing, kitesurfing, sailing… Seven water sports clubs give you the perfect opportunity and conditions for water activities, with qualified instructors ready to help you or teach you new tricks. There is something for everyone.
 "Anemos Beach Club". It is an attractive water sports club and boasts a beautiful beachfront facility surrounded by dunes. They offer a wide variety of courses including catamaran sailing, kite-surfing, SUP-boarding, rafting, beach kiting. They also offer team-building activities.
"Watersportclub RBSC Duinbergen". It has mooring facilities for about 250 boats. This club has a bar with a beautiful terrace.
"River Woods Beach Club".  It opened in 2010 around three themes: sport, family and party. It offers sailing boats, motorboats, kite surfing, water and beach sports, events and parties during the summer months.
"RBSC Zoute". It has a bar with a beautiful terrace. It organises training courses, club events and international competitions. In July and August, they organise sailing schools for children from 8 years old and up.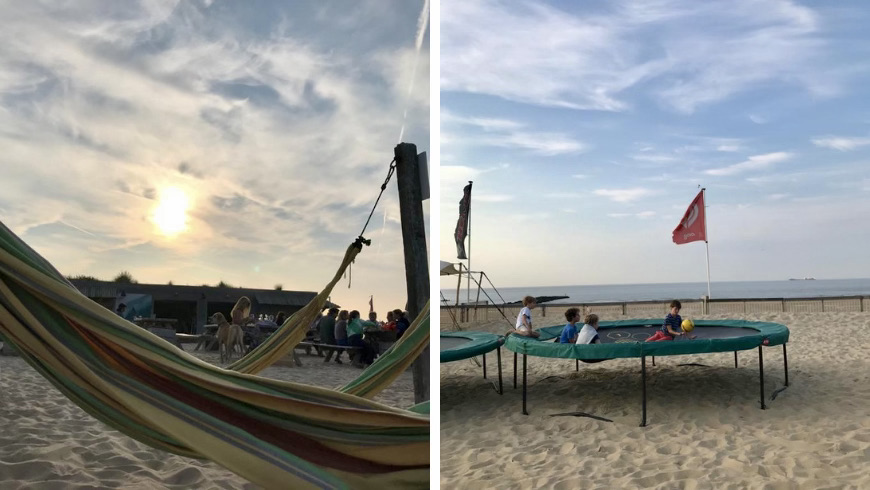 "Surfers Paradise". This is the ideal place for those who like a mix of pure surfing vibes and sporty holiday feelings with trendy water sports. Located on the beach at the edge of the famous Zwin nature park. The property has a Californian style with a large terrace with a jacuzzi, hammocks.
"Lakeside Paradise". Opened in 2012. It offers wakeboarding, knee-boarding, water skiing and wakeskating. The beach terrace has hammocks, sun loungers, sleeping bags, a hot tub, a trampoline and a wide range of sports activities. The Cuis Inn restaurant offers a full à la carte menu as well as snacks.
3. Horse Riding along the Zwin Nature Reserve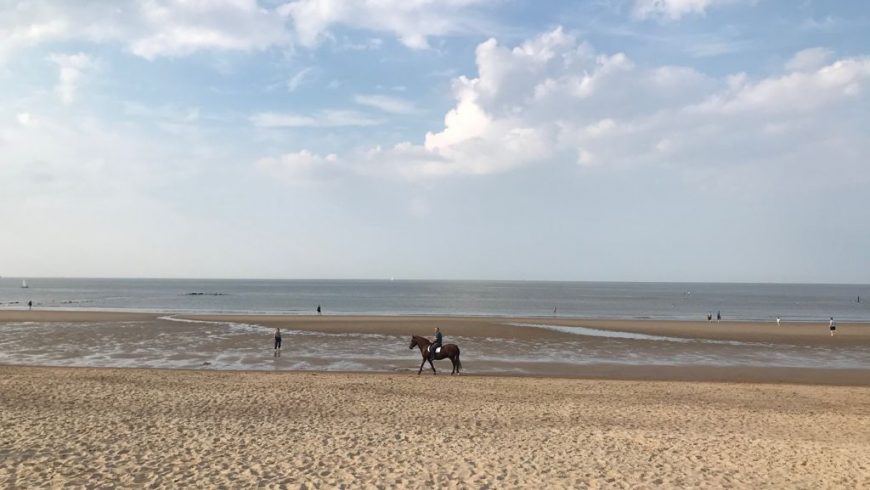 Follow the Zwin Equestrian Trail in Knokke. Take a pleasant horseback ride through the Zwin nature reserve and its surroundings. The Zwin Riding Trail takes you along both paved and unpaved paths. The Zwin riding trail mostly follows unpaved paths or sand roads. On public roads, the rider is considered a driver, just like a person driving a car or bicycle.
4. Beach bars in Knokke-Heist
Don't forget to enjoy a delicious cocktail at these beach bars.
5. Local gastronomy in Knokke-Heist
With its 5-Michelin-starred restaurants, Knokke-Heist is the most famous gastronomic location on the Belgian coast. You can go from a quick bite to eat in a nice bistro to an endless selection of top-class gastronomic offers: from pub bistro to brasserie to gourmet restaurant. Wherever you dine, you won't go hungry!
Local products consist of:
Other local products in Knokke-Heist:
6. Art, Culture and Museums
This city has always had a special attraction for artists, architects, sculptors and painters. Knokke-Heist invests in art, and you'll find the art in some unexpected corners: 'Dune' by Arne Quinze, for example, an arch built over the entrance to an underground car park, or 'Hospitality', which is better known as 'Hare' by Flanagan at the end of Sea Dike. You can also admire incredible international works, from Appel to Zadkine, in more than eighty-five art galleries. A must for the cultural experience is undoubtedly Knokke-Heist's cultural centre, Scharpoord, with art workshops.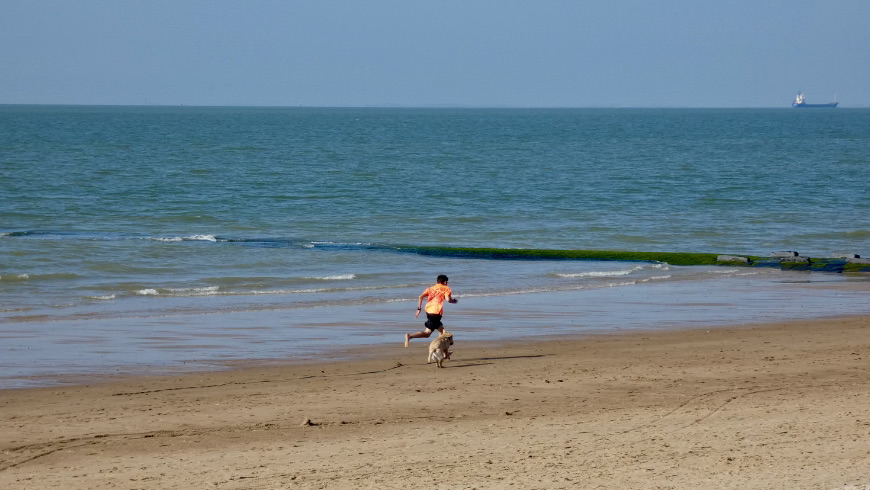 What are you waiting for? Go on an adventure and discover the natural beauty of the North Sea in Belgium!