The iconic seafront and beaches in Versilia are some of the best places to spend the summer. But let me tell you something. Versilia is actually so much more than that! Discover 10 green ideas to visit Versilia all year round.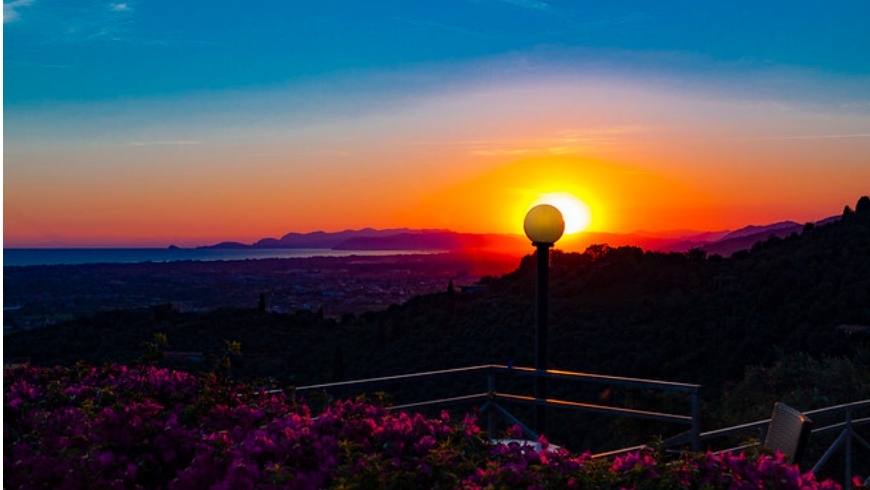 In addition to its iconic beaches and the sea, Versilia has a lot more to offer. You will find places with a wealth of history and natural areas, traditions and dishes which make this area really unique and worth visiting any time of the year. Either if you love sport, relax or great food, Versilia is the place to be. Let's discover 10 green ideas to live an unforgettable eco-friendly holiday in Versilia authentically and sustainably!
1. Fun on Two Wheels: Bike it From Forte dei Marmi to Viareggio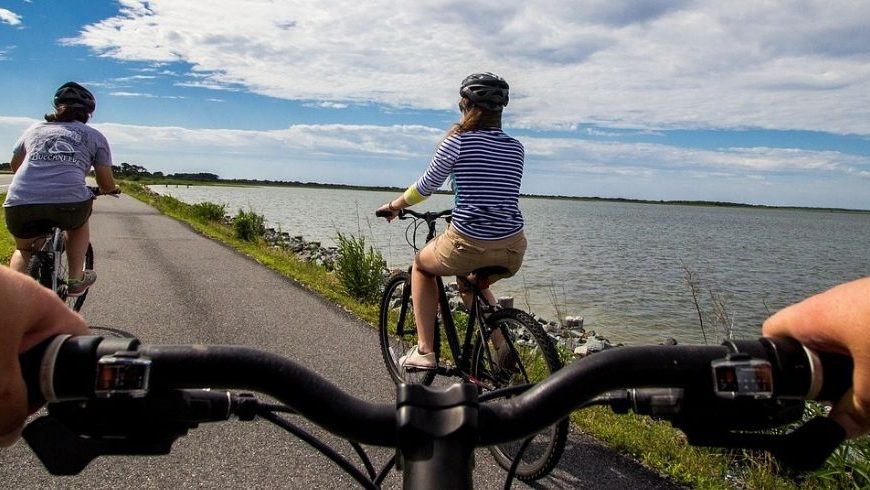 There is a great bike itinerary along the seafront of Versilia, which takes about 21km. Starting from Forte dei Marmi, bike through the area of Marina di Pietrasanta, until you reach the city of Viareggio.
You will see breathtaking landscapes, which over the years have even inspired such artists as the famous Giacomo Puccini. It will be amazing to simply bike along the coast, seeing the sea on one side and the promenade on the other. In fact, this itinerary is immersed in such beautiful scenarios as tree-lined avenues, piers, picturesque towns…and buildings of historical importance.
2. Green Routes in Versilia for the Lovers of Mountain-bike fun
Pania della Croce. Photo by Luana Spagnoli via Flickr
Monte Corchia. Photo by Alessandro Cosci via Flickr
If you are not afraid of cycle climbs, you should give it a go to the green routes in the hilly area of Camaiore. You will bike along rocky hills and discontinuous corners until you reach a unique view of Pania della Croce and Monte Corchia. I promise it is worth it!
3. Trekking on the Apuan Alpes: Hike up on the trails of Monte Forato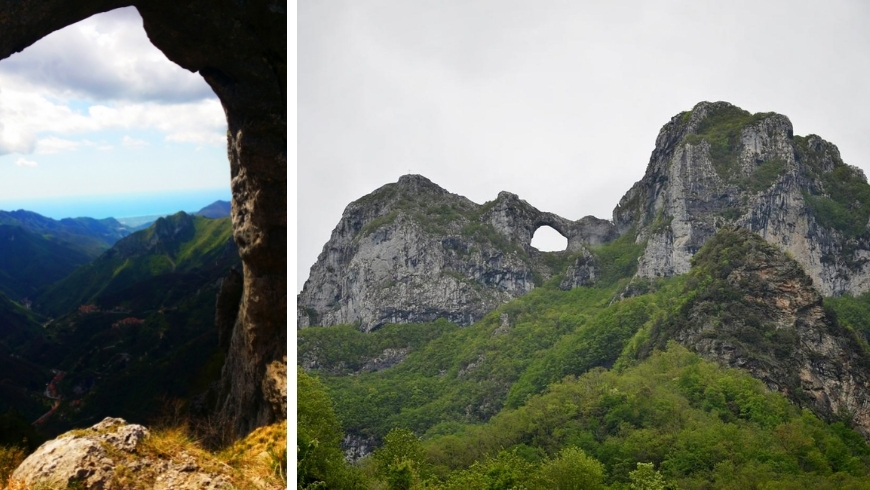 Monte Forato is one of the most breathtaking places to visit. It is a giant rocky arch Alta Versilia, that links two peaks of the same altitude. To the eye, it seems like a big circular hole in the middle of a mountain. In fact, the name Monte Forato actually means  'holed mountain' in Italian.
It is really fascinating, and if you climb up to the top, you will also witness an amazing landscape, as if you were looking through a giant window. You just can't miss it.
4. Trekking and Via Francigena for an Eco-friendly Green Adventure on foot in Versilia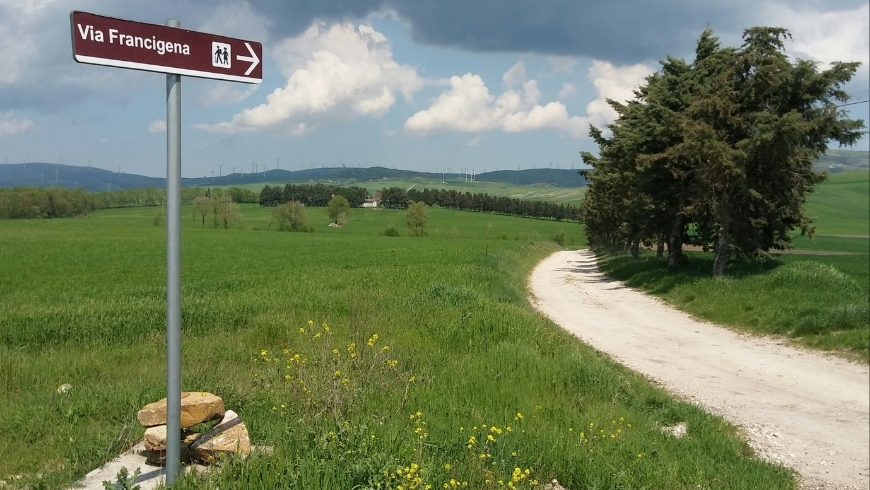 Versilia is also famous because it is one of the areas making up the Via Francigena, an ancient pilgrimage route running from Canterbury in England, through France and Switzerland, to Rome. This inspiring route on foot stretches out between plains, climbs, descents and breathtaking views. And Versilia is certainly one of the most beautiful areas.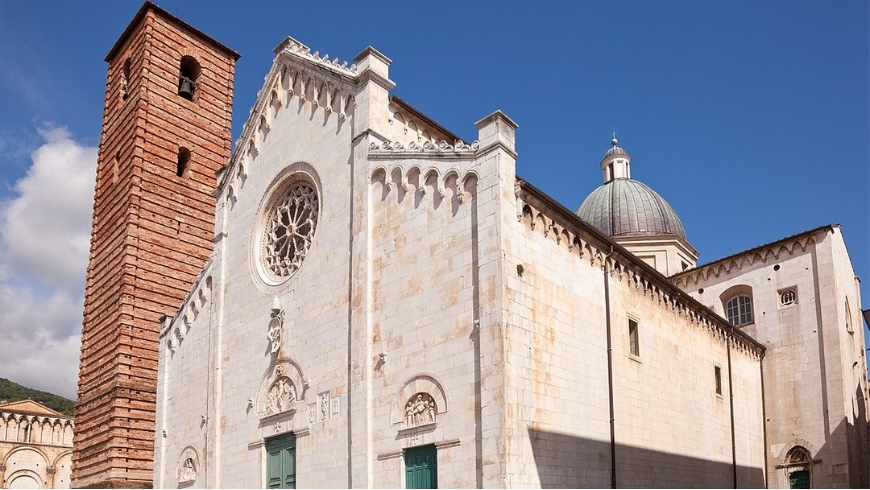 Start from the Duomo in Pietrasanta, and pass through the hilly area of Lucca, until you reach Camaiore and the monumental complex of Badia – the ancient hospitality for pilgrims at the time.
It will be nice to stroll around hilly views, maritime landscapes and small Tuscan 'borghi' since this is one of the most beautiful green routes to be done on foot.
5. The Archaeological Area of Massarosa and Roman ruins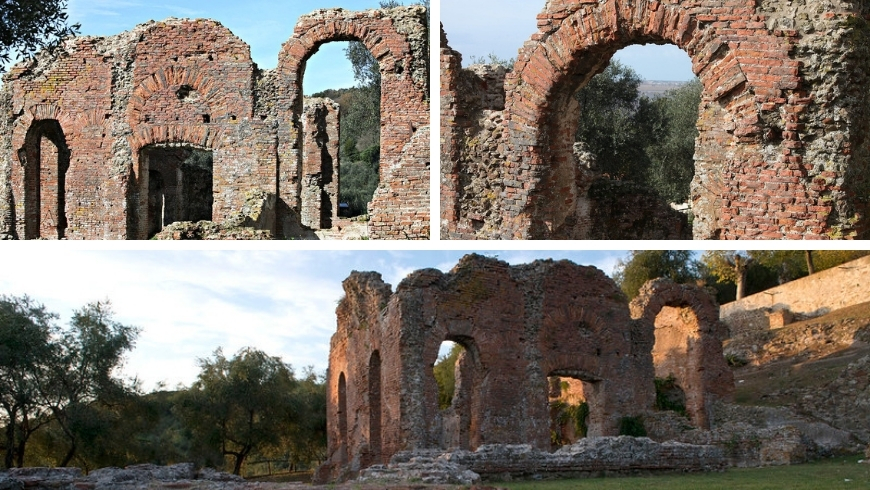 Are you a history lover? Don't forget that Versilia's hinterland also houses the archaeological area of Massarosa and the Roman ruins. These are located in protected natural areas, in the homonymous town. It is a site composed of various buildings, including a villa, a mosaic building, a museum, and a famous monumental spa complex.
In visiting these places, you will enjoy the entire coastline from a distance, sea included. This is of course quite an unexpected part of Versilia, but it is actually ideal if you are looking to discover some of the lesser-known areas with a new, green approach.
6. Historical Traditions in the Villa Medicea in Seravezza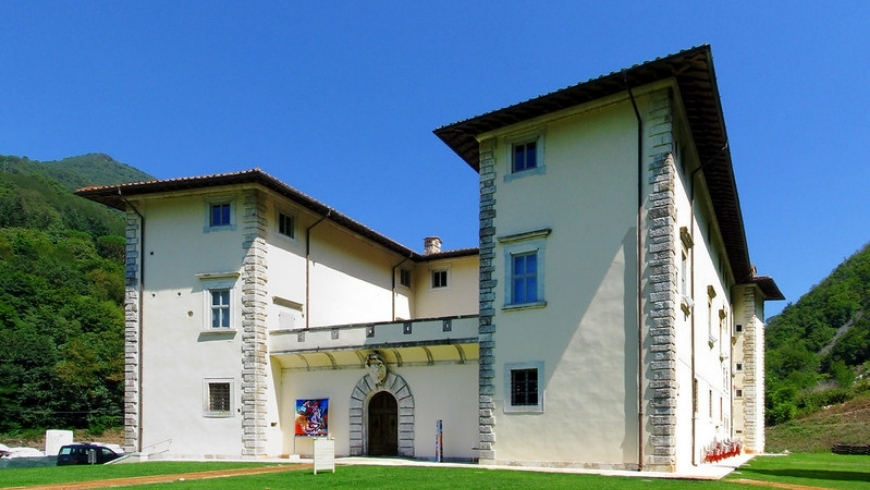 This very beautiful building is the ancient holiday place of the Medici Family. It was built around 1565, and today it houses the museum of popular traditions of Versilia, the library and the historic archive.
In addition, this Villa is beautifully surrounded by greenery: it comprises a verdant garden and it is also framed by the Apuan Alpes. Fancy a jump back in time? Check this place out!
7. Traditional Dishes and km0 Ingredients in a Green and Delicious Versilia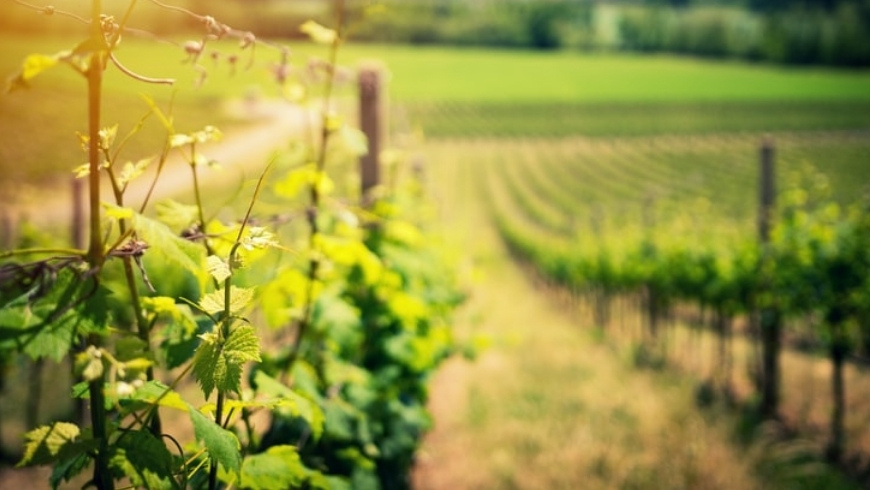 Versilia is also home to two amazing gastronomical routes in Tuscany: 'La Strada del Vino e dell'Olio' – the so-called routes of wine and oil. This area is the birthplace of some of the best DOP Tuscan products, which take life from its rural territories, soft lights and bright colours.
Especially the medieval 'borghi' of Versilia, will offer you the possibility of tasting some of the best local delicacies, which are inextricably tied to the name of ancient families and small-scale productions. And all of this just a step away from the most popular tourist routes.
8. Eco-sustainable and Green Shopping in Versilia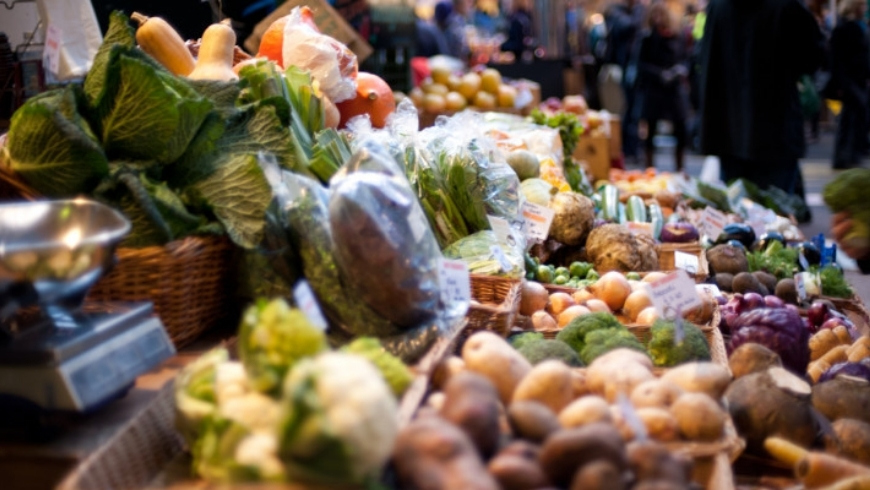 The whole area of Versilia protects and promotes small-scale local production, which provides higher quality products and a significantly lower environmental impact. You will find so many alternatives to the classic supermarket, such as small shops and farms to buy both bio and zero waste products. You should try farmer markets: where in addition to delicious ingredients you will have a chance to talk with locals and discover how to cook the best traditional recipes.
This is ideal to lower the environmental impact of your holiday, promote local communities and their tradition, while also enjoying fresher products.
9. Discover Lake Massaciuccoli in Green Versilia
Photo via Wikimedia
Photo by Truus, Bob & Jan too via Flickr
For a green adventure in Versilia, either by bike or on foot, start from the picturesque promenade of Viareggio and head to the romantic Lake of Massaciuccoli and oasis.  It will take about an hour, and it is an itinerary of low difficulty. You will see the typical flora and fauna, and listen to the sounds of an amazingly beautiful natural area that will make your holiday unforgettable.
10. Eco-friendly Sleeping in Versilia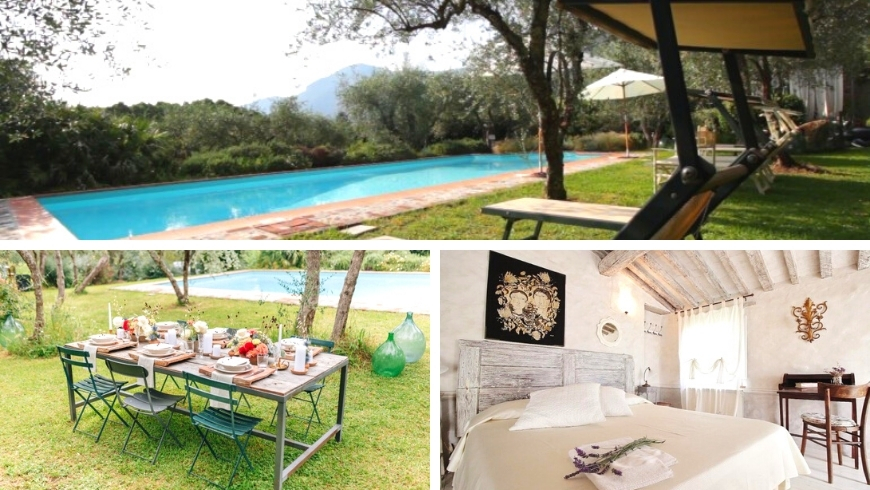 Where to sleep eco-friendly in Versilia?
Choose among the many beautiful eco-friendly accommodations in Versilia, for example, Borgo4case. Surrounded by the hills of Camaiore, it offers a wide range of accommodation types, especially taking into account the sustainable approach.
You will find second-hand furniture, eco-friendly structures, typical products at km0… and much more. This accommodation includes two houses nestled in a centuries-old olive grove, which offer incredible views of the surrounding hills and green areas.
What are you waiting for? Discover Versilia and all its green beauties at any time of the year.
Featured image via Canva