Condé Nast Traveler, one of the most important international magazines focused on tourism, has published an article about Ecobnb in Spanish.


The article, published on April 24, titles "Ecobnb, el buscador de alojementos singulares y sostenibles", which means "Ecobnb, the search engine for unique and sustainable accommodations". You can read it in the Spanish digital version of the magazine, together with a wide variety of other interesting articles.
The article refers to the sustainable accommodation facilities that Ecobnb offers, not only in Italy but also from other European countries. Likewise, it indicates the requirements that accommodation must include in order to appear in the Ecobnb search engine. You can see them in more detail below:
Organic food,
Bio-climatic architecture
100% renewable energy
More than 80% of recycling
Solar panels
Ecological cleaning products
Accessibility without using the car
Use energy-saving light bulbs
Water-saving
Take advantage of rainwater.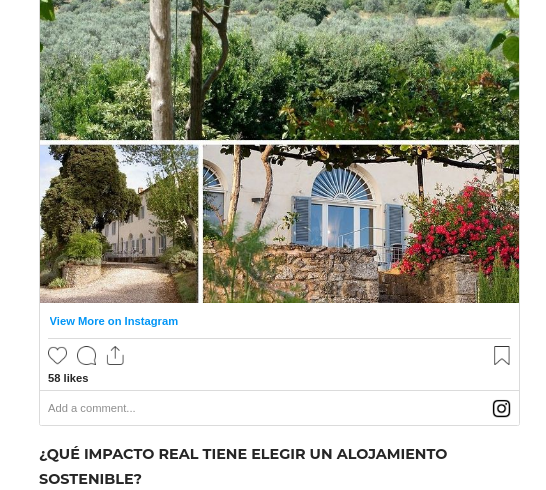 Likewise, the impact of choosing sustainable accommodation is mentioned and how Ecobnb manages to measure CO2 emissions avoided. It also highlights how the community seeks to save CO2 through tree planting. To measure the relationship between CO2 emissions and the trees they have planted, they use HowManyTrees, a project made by two engineers.
Do you want to read the full article in Spanish?  View the Condé Nast Traveler magazine article here.