Most people think of beaches and islands when they think of Dalmatia, Away from the coast lies one of Europe's most intriguing and lesser-known destinations, called Dalmatian hinterland or Inland Dalmatia.

Photos: Dalmatian Zagora FB page

Its scenic wonders and varied cultural heritage are truly a fascinating hidden gem in Croatia. Traditions dating back hundreds of years, pristine natural beauty, no crowd, unique indigenous wines and gastro delights, more than two millennia of history, and culture and tradition at every corner.
Discovering Dalmatian Hinterland treasures while staying at a unique vineyard villa is definitely our recommendation for the social distancing vacation in 2021.
Vineyard Villa Vinea – a green and safe place to stay 
Villa Vinea is a peaceful eco-friendly villa with a pool and organic vineyard. It is located at the heart of Dalmatian hinterland, far away from the tourist crowd, and provides total privacy. It can accommodate up to 10 guests in love with a sustainable lifestyle, whether friends or families.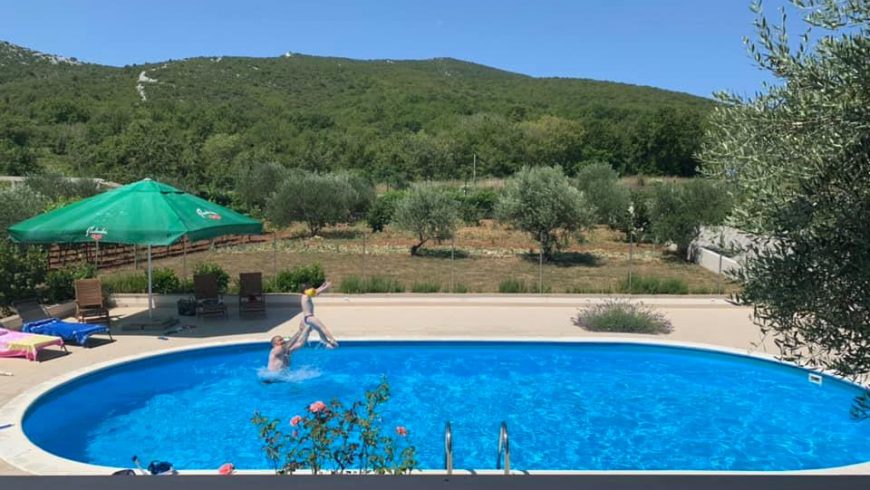 The place where your vacation meets your values
Attention to detail is what makes Vinea special. From SILVAN eco soaps with packaging that grows to comfortable bedding from natural materials. All of the required COVID-19 cleaning protocols have been implemented for your safety and peace of mind. Eco quality is guaranteed by the Dalmatia Green certificate.



Pure rural ambiance will soothe you. You'll hear nothing but birds all day long. If you're lucky you'll maybe see some rabbits.  Green areas surrounding Villa Vinea are perfect for active kids, while parents can enjoy a glass of delicious organic wine.



Immerse yourself in the healing power of Dalmatian nature


Here you can experience the exceptional value of intact nature. Just being in nature will benefit your body, mind, and spirit. Surrounded by living, breathing plants, birds, and animals, will decrease your stress levels, improve your mood, memory, and your general sense of well-being. Hug a tree, step barefoot on the grass and allow the spring blossom to make you happier, healthier, and more creative.



Connect with the morning sun
Expose yourself to sunlight every morning and start a new ritual! The need for sunlight is intangible and invisible. But paying attention to solar energy will cause tangible changes in the quality of your life. Perform a mindfulness practice to connect with the source of life or the nearest source, the sun.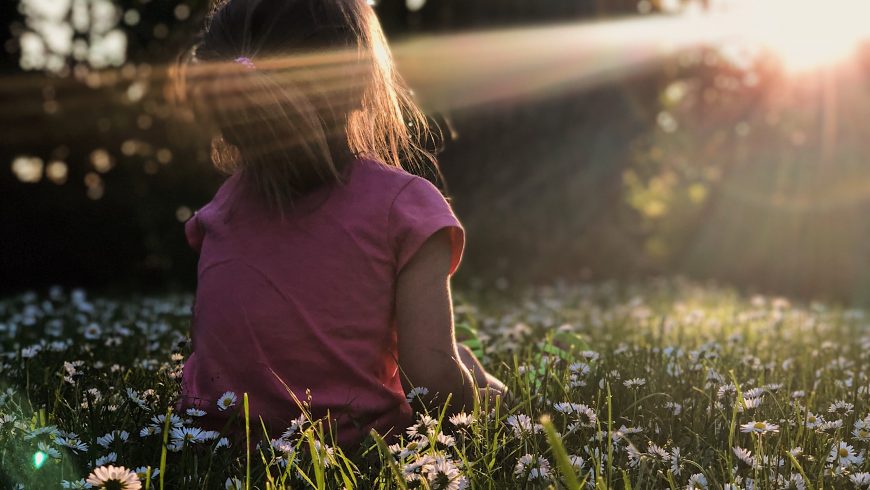 Have a picnic by the mysterious ancient water wells
Take a drive through the dry and sun-soaked Dalmatian Hinterland landscape, filled with the green of trees and bushes. You will notice how the edges of fields are marked by traditional dry stone walls. The Bristovača and Suvova Wells are located in the village of Primorski Dolac, only 15 minutes drive from eco villa Vinea. They never dry out and have the most calming effect. The picnics taken here are respectful of the peacefulness, if not overwhelmed by it.


Hike to enjoy the most scenic vistas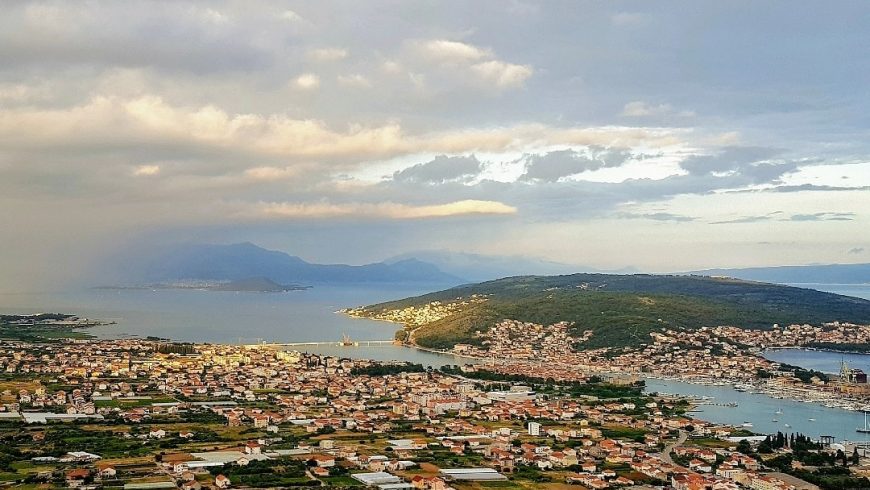 At Villa Vinea's surroundings, you will find plenty of enchanting trails for hiking and biking. Napoleon's trail of health is just one of them.  It was built in 1807 during the French occupation of Dalmatia and starts at Seget. The views it offers of the seaside city below will leave you breathless. You can also hike to several hills at the heart of Dalmatia hinterland and enjoy the view over the countryside scenery.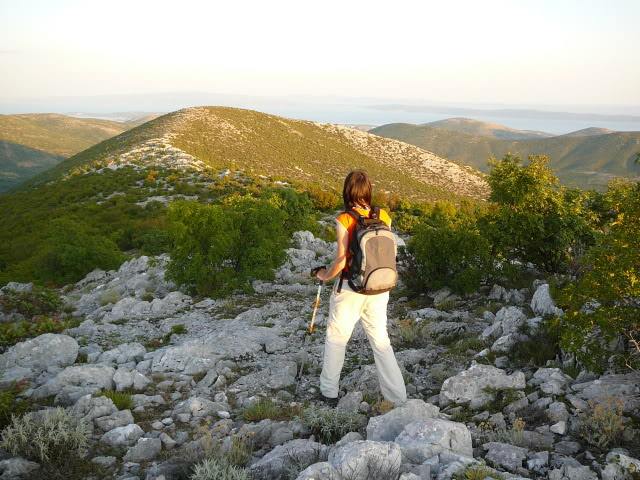 Visit the city of Split by train
Support green mobility also on your vacation. Only 5 kilometers from the villa you will find a small Prapatnica train station. You can visit the authentic city of Split by train. The train ride is very scenic with gorgeous views over the Kaštela riviera.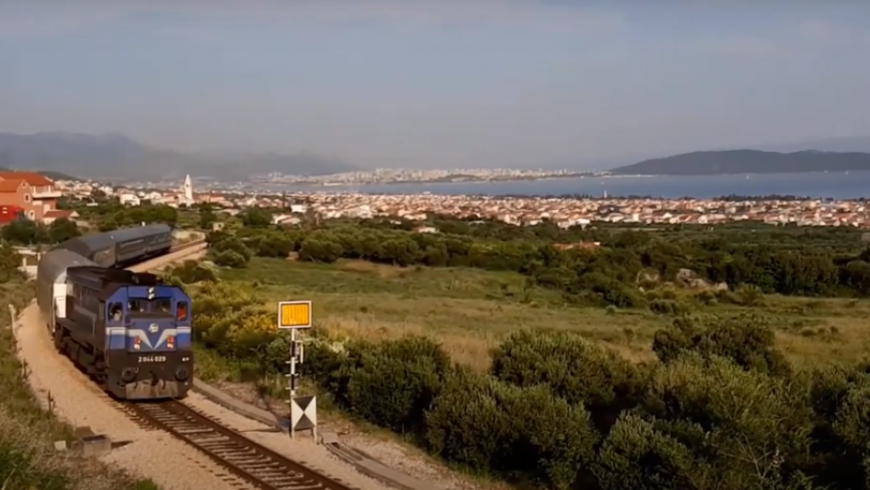 Farm to table: taste the sustainable gastronomy
Sustainable gastronomy in Dalmatian Hinterland focuses on the ingredients' source, how food is grown, and how it gets to your plate.  Agrotourism Duvančić is located in the vicinity of the villa Vinea. They produce mostly their own ingredients. Here you can taste the most delicious traditional dishes from this area and buy souvenirs for your loved ones.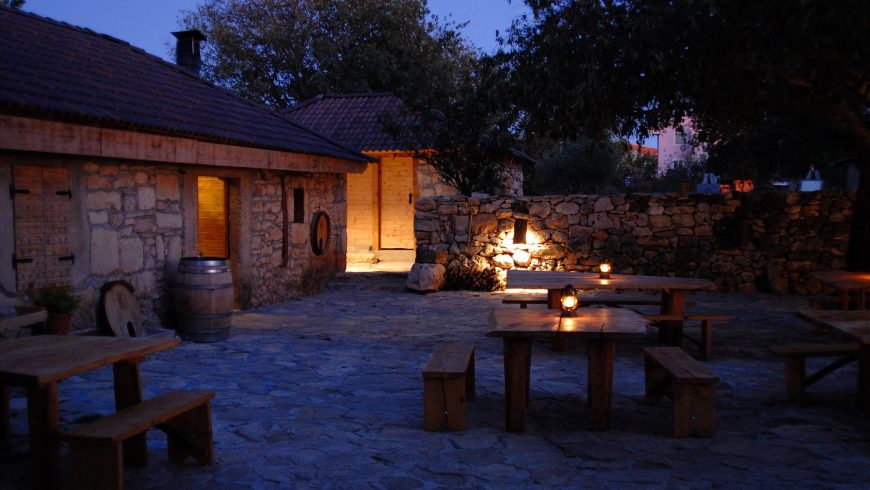 Welcome to Villa Vinea!
Book your stay and connect with like-minded host Gordana. She is very passionate about tree-hugging,  sustainable lifestyle, and local gastronomy. You will get personal tips on how to discover the most mystical hidden gems. Plus, her charming smile will keep you warm long after vacation.