For many people, running is an active way to relax and recharge: therefore, many runners can't imagine not running while on holiday. Dalmatian coast, owing to its particular microclimate, is an ideal place for sports activities on the open throughout the year. Running in Split represents a perfect experience for runners of all levels, but also for all other guests in need of an active holiday.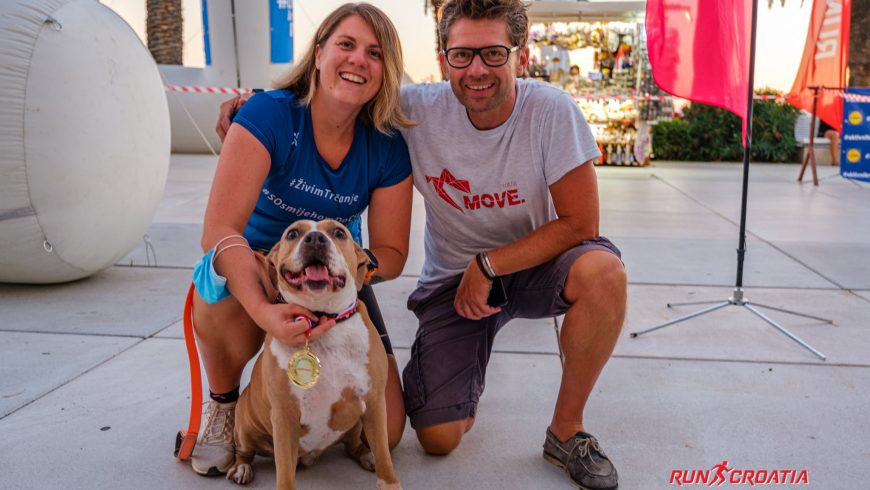 Run-friendly vacation in Split
Croatia's second-largest city, Split (Spalato in Italian) is a great place to see Dalmatian life as it's really lived. Always buzzing, this exuberant city has just the right balance between tradition and modernity. Step inside Diocletian's Palace (a Unesco World Heritage Site and one of the world's most impressive Roman monuments) and you'll see dozens of bars, restaurants and shops thriving amid the atmospheric old walls where Split has been humming along for thousands of years.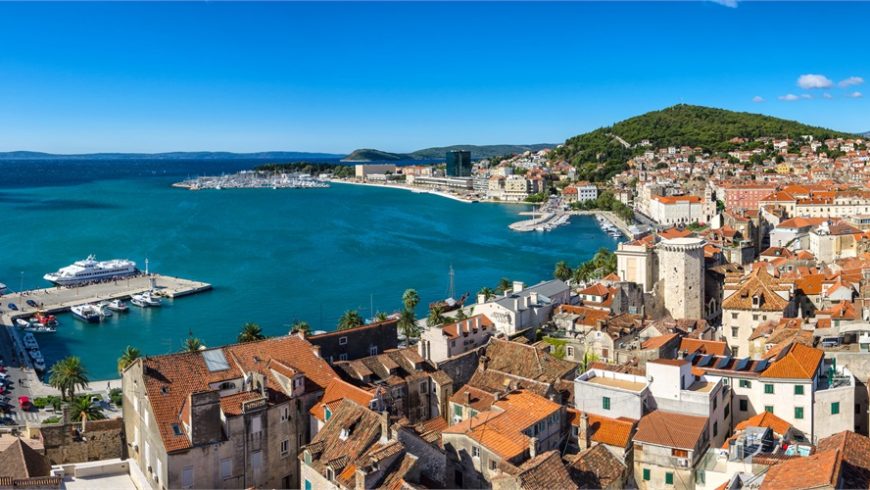 Running in Split – helpful tips
Running on your vacation in Split shouldn't be goal-oriented. Aim to discover new things: marvel at the scenery and use the time to explore the surroundings. This knowledge of the area can come in handy later on day trips and you get to see places off the normal tourist track.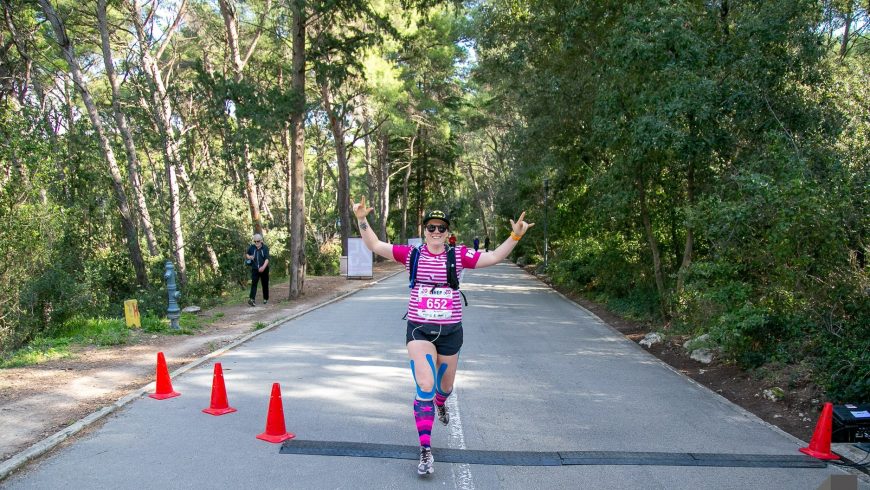 Split is known for its hot summer months, therefore the intensity of the sun should not be underestimated. A light wind might make it difficult to tell the temperature or how much UV radiation your body is being exposed to. Keep yourself hydrated, you can find water fountains with drinkable water at Riva.
Running trail "The Heart of Split"

"The heart of Split" is absolutely incredible 10 km long running trail, if you want to get to see the places off the normal tourist track. Split is not only "Riva" and "Diocletian palace", but much more. You will see the Game of Thrones filming location, touch for luck the big toe of the Grgur Ninski statue, see the greatest Croatian football club stadium, run through the most popular Bacvice beach, make a stretching at Marjan forest park, etc.
Diocletian palace
Grgur Ninski lucky toe
Hajduk stadium
Before setting out, make sure your GPS is functioning and that you have a map of the area downloaded to your phone. That way you don't have to worry about finding your way back.
A detailed description of the trail:
Start at  Southern side of Poljud Stadium  –  7 Kaštela street – Hrvatske Mornarice street – Slobode street – Velebitska street – Krune Prijatelja street – Jeretova street – Matice Hrvatske street – Kroz Smrdečac street – Poljička street – Pojišanska street – Matije Gupca street – Hektorovićeva – Hatzeov perivoj – Bačvice beach – Street Workout Bačvice – Train & Bus station Split  – East coast – Obala Lazareta – Riva – Hotel Bellevue – Varoški prilaz – Sinovčićeva street – – Križeva street – Milićeva street – Marjanski put – Gorski put – Mandalinski put – – Ulica Sedam kaštela street – Southern side of Poljud Stadium is your finish.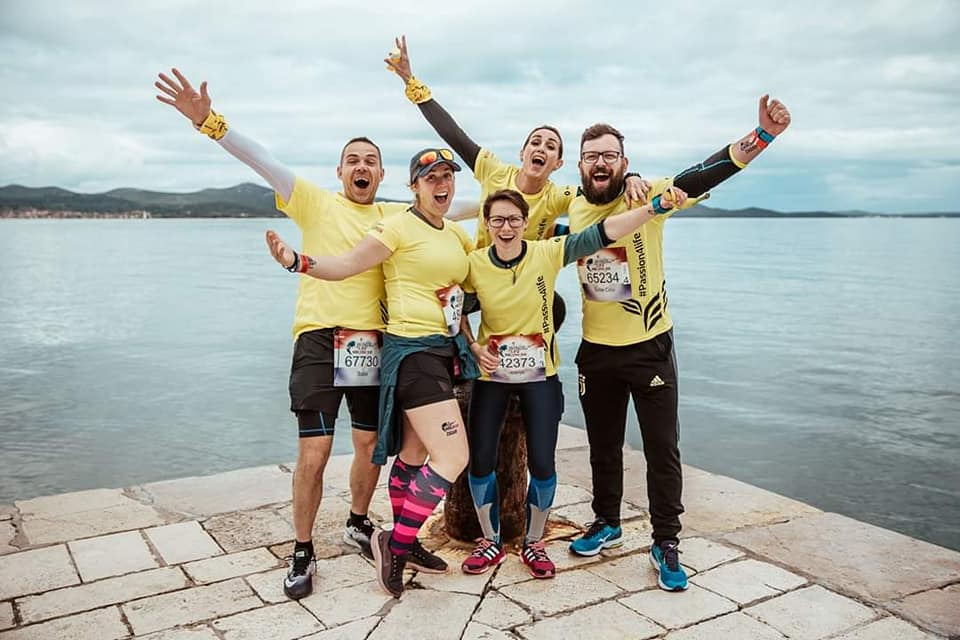 Recommended eco-places to stay and regenerate in Split
Check the selected eco-apartment & hotel in Split that welcomes athletes and guests who have an active lifestyle. They support the healthy lifestyle community
Peaceful & green apartment Bacvice

Eco-friendly apartment Bacvice is a brand new and comfortable modern-design apartment with custom-made furniture. It has a very unique location with Aleppo pine trees at the front, which is the last green oasis in this area. It is located 15 minutes walking distance from Split's city center. A large terrace is providing relaxing moments after your training, a fresh summer breeze, and stunning sea views. The apartment is situated only 5 minutes walking distance from the popular Bacvice beach. 



Green & boutique hotel Split

Hotel Split is a family-owned boutique hotel, which stands out for its extraordinary design. It was built based on the principles of green and environmentally-friendly construction. It is located on the beautiful pebble beach in Podstrana, at the entrance of Split. This seaside village is known for its indented coast lined with attractive beaches. One of these beautiful beaches is located just in front of the hotel and extends into the sea like a cape, offering stunning views of the central Dalmatian islands. At Hotel Split you can also relax your body with massage treatments and spa, to recover after an intense running. 



Key takeaway:
Running alone is still the best way to reduce your health risk in times of pandemic. Book your stay, put on your running shoes, and get ready to discover the "heart of Split"!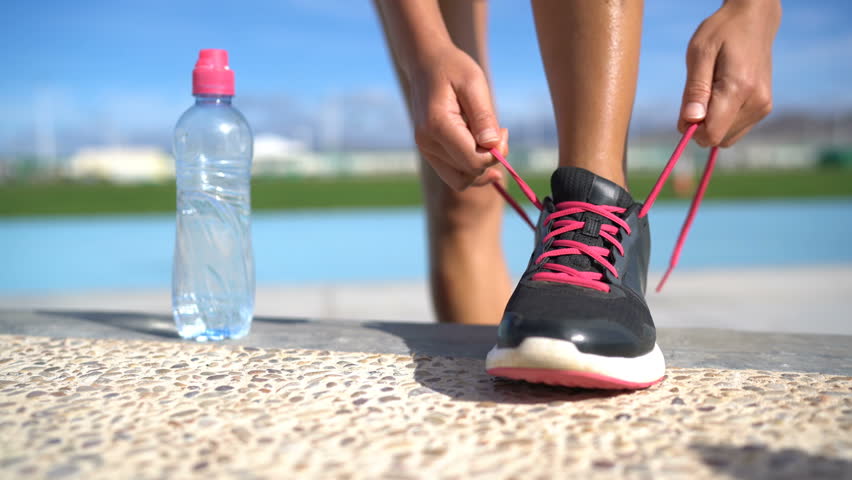 Photo source: Author's gallery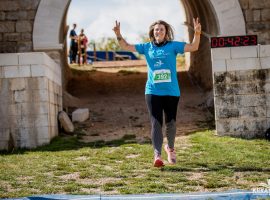 Mia Ivančić is a participant of Erasmus for young entrepreneurs program from Croatia. She is working as a content creator for run-friendly destinations. Mia is also a founder of cromiarun.com where she promotes marathons and races.