Vineyard eco villa Villa Vinea is ideal for a countryside getaway in Dalmatia where everything revolves around organic wine. Would you like to make your cozy stay also meaningful? Check out 5 top reasons why your next eco-friendly holidays should be in Dalmatian hinterland:
1. Stay at the top location, close to the Trogir UNESCO Heritage Site and National Park Krka
At Villa Vinea you will feel a mix of vibrant coastal and peaceful countryside vibe. This elegant and spacious vineyard eco villa is located in a charming village of Prapatnica in inland Dalmatia, only 15 min drive from the seaside. Down below is the town of Seget, a vast plain of ancient olive groves, and a selection of charming beaches. Head south and in 5 minutes you'll come to the historic town of Trogir – a UNESCO Heritage Site famed for its urban continuity.
Trogir UNESCO Heritage Site
Charming beach in Seget
The popular National Park Krka is only 30 min drive from the Villa.  If you want to indulge in the deep and mindful experience, you should plan your visit in the spring or autumn months. You'll avoid the tourist crowd (10.000 visitors at the same time) and connect with nature on a much deeper level. In a peak summer season, visit the upper flow of the river Krka, its mysterious natural spring and other spots that still remained hidden gems. 
River Krka water spring. Source: Dalmatian Zagora FB page
Photo: Roman military camp Burnum. Source: Dalmatian Zagora FB page
2. While staying at the vineyard eco villa, discover the undiscovered inland Dalmatia
Since the main focus of tourism development was always only on the coastline, the area of Dalmatian hinterland remained completely preserved. Numerous cycling trails and hiking paths are waiting for green, active, healthy and mindful travelers to be explored.
Healthy Mediterranean surroundings

An absolute must is Napoleon's trail of health.  This path represents unique Mediterranean wellness and selfness while providing the most gorgeous panoramic view on Trogir.
Napoleon's trail of health
Hiking trails in inland Dalmatia
You can observe the most fascinating dry stone walls from ancient times. You'll be also amazed by the natural springs and puddles that had a great significance in livestock farming and agricultural production in past times.
Natural springs and puddles surrounded by dry stone walls
Rainbow above old village path
Inland Dalmatia has countless top spots for sunrise meditation, morning yoga, sungazing and romantic stargazing nights. An abundance of nature, fresh air, and healthy food will boost the regenerative process.
Top spot for morning yoga
Top spot for sunset meditation.
3. Explore the family tradition of organic winegrowing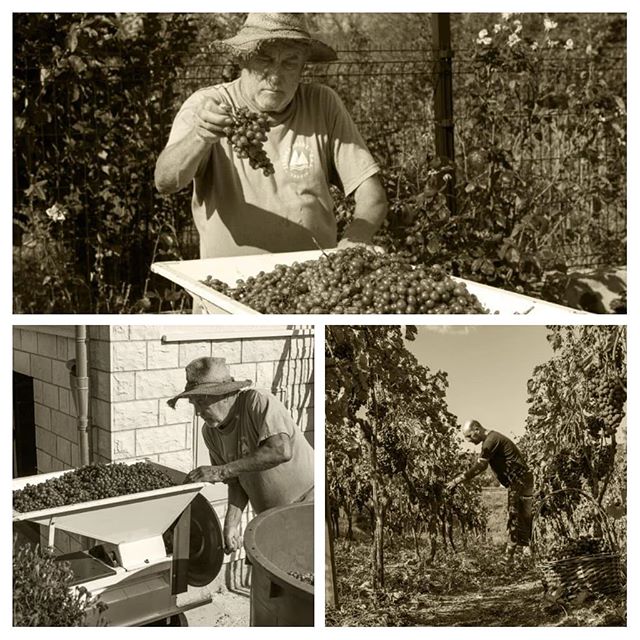 In Villa Vinea, everything revolves around wine. From the balcony, you'll have a charming view on the organic vineyard, full of indigenous sorts of grapes.  Winegrowing is the result of responsibility, respect, and love for the earth and nature.  Authentic wine is truly born in the vineyard and perfect ecosystems only exist in nature where humans cooperate with nature.


These values have now been passed down for two generations.  Villa Vinea's wine does not contain sulfites and thus enabling the flow of internal juices of the grapes and preserving their vitality. Become a part of this inspiring wine story by joining the family on a traditional grape picking event.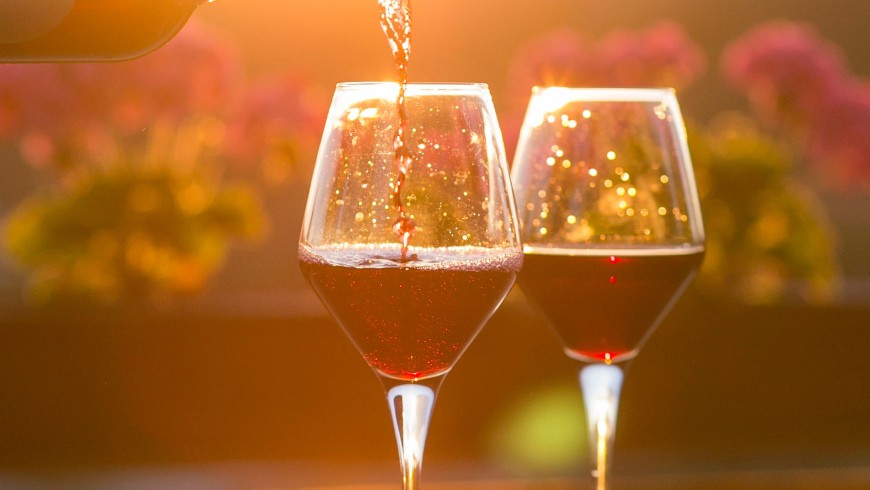 4. Indulge in the most authentic local experiences for sustainable travelers
Vineyard eco villa Vinea is a sustainable traveler's top choice because it offers a great variety of selected local experiences. The atmosphere that surrounds the villa reconciles you with nature. You'll be able to meet the locals in nearby villages and find out more about the tradition and lifestyle.
Organic eggs, raised outdoors without added drugs or chemicals.
Spend a day with a shepherd
Get to know the inland Dalmatia through its original tastes by discovering the traditional gastronomy. Homemade meals are being prepared according to the tradition of this region, and the food comes mainly from home production and the production of the surrounding rural households.
Photo: Agrotourism Duvancic
Photo: Agrotourism Duvancic
Live life like locals do. Wake up early and visit the local fishermen, who will sell you the fresh fish. Prepare healthy meals based on Mediterranean gastronomy. Bring home something special and useful, that will awaken all of your senses and remind you of your countryside holidays.
Photo: local fisherman
Photo: unique local souvenirs
5. Meet your eco-friendly hosts and make new friendships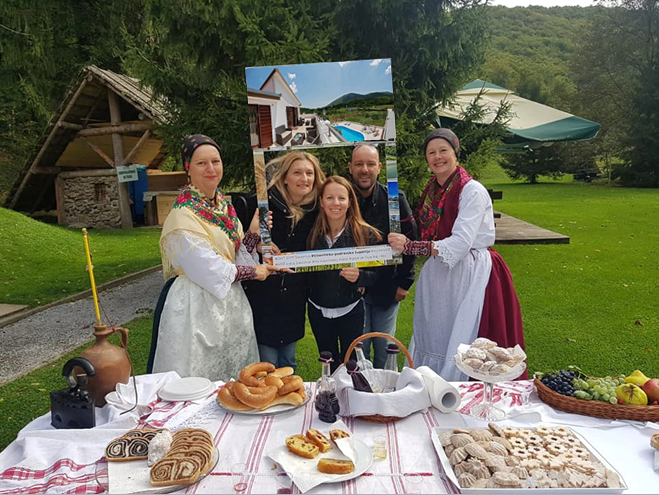 Your eco-friendly hosts are committed to a sustainable lifestyle, they love it, they live it. They are also responsible travelers, passionate about discovering less-known destinations, who share the same philosophy and values as you do. By staying at the vineyard eco villa Vinea you will get the best local knowledge about inland Dalmatia. Organic "U-pick" garden will be all yours, as it is abundant with traditional vegetables, ideal for healthy meals.



Vineyard eco villa is cleaned only by environmentally-friendly cleaning products that are safe, biodegradable and non-toxic. This makes it a healthy place to stay and also appropriate for persons with skin allergies.
You'll be pampered with a basket of organic teas from medicinal herbs and charming lavender bags. Villa Vinea is also committed to plastic-detox by providing natural, handcrafted cosmetic products packed in special packaging with seeds of wildflowers. Instead of generating more plastic waste, you'll be growing flowers. 
Gift box with medicinal herbs. Source: Dalmatianaturalis.eu
Eco soaps from packaging with flower seeds. Source: Silvan.hr
Gift bags with lavender. Source: Dalmatianaturalis.eu
Are you the ideal guest for vineyard eco villa Vinea?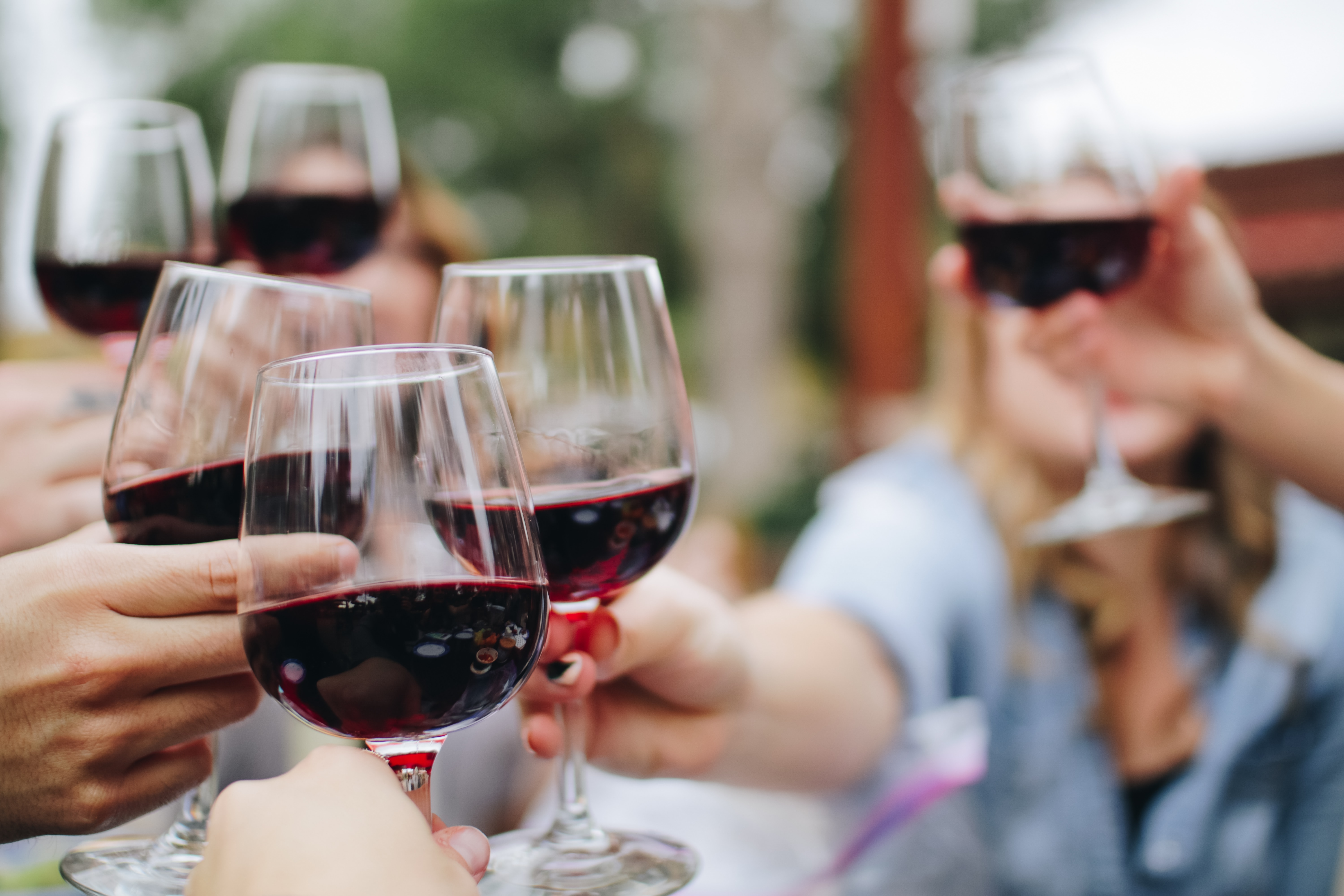 Villa Vinea is a perfect selection for nature lovers who appreciate sipping a glass of organic wine from the pool while listening to the birds' songs. It provides the ultimate eco-friendly experience in combination with the highest degree of privacy and indulgence. The property is fenced so that you can be completely carefree.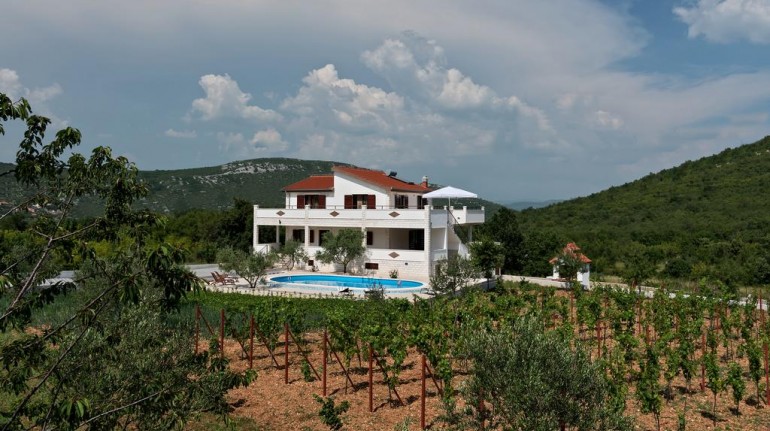 Don't forget….compromises are made only for relationships, not wine! 🙂
Take a break and book your wine holidays in this gorgeous vineyard villa now!