The Azores archipelago has a lot of natural pools. Most of these natural pools consist of rocks originated through ancient volcanic eruptions. The solidification of the lava created new rocky formations, sculpted by marine and wind erosion.
1. Santa Cruz das Flores – Flores Island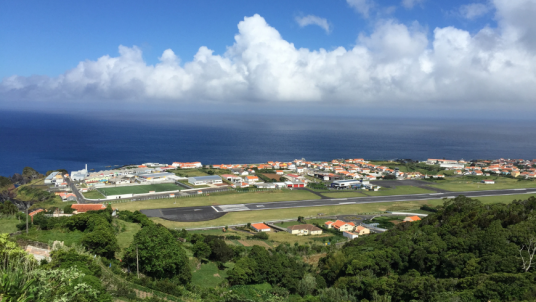 Here you can warm up your spirits in the small natural pools with volcanic origins. During the summer they become the main attraction.
2. Caldeira Velha – São Miguel Island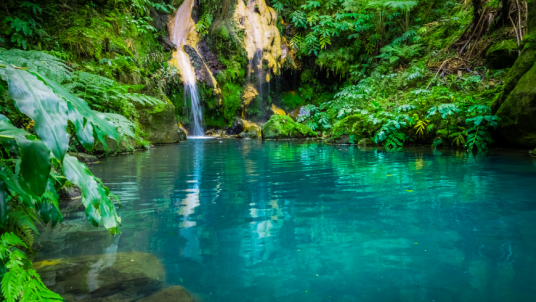 Boiling water runs down the stones and surges from the ground. It is a set of 3 pools close to Ribeira Grande. There are hot waterfalls, pools, fumaroles and a botanic garden. It is a paradisiac thermal bath. It is in a wild jungle-like environment that makes you feel like you are in Jurassic Park.
3. Carapacho – Graciosa Island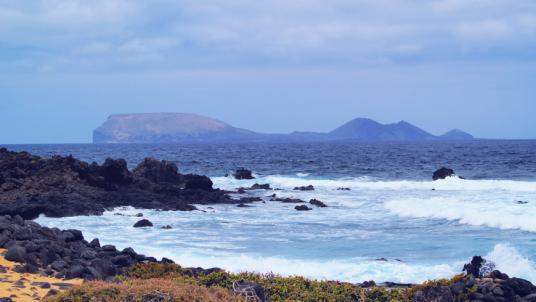 Located on the lovely southeast coast of the wonderful Graciosa Island. You can find here sulfurous waters. Doctors indicate them therapeutically for skin disorders and rheumatics problems. Sport fishers often frequent these swimming pools.
4. São Roque do Pico – Pico Island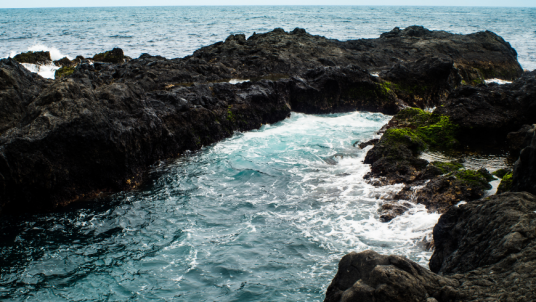 These natural pools are located on the northern coast of Pico Island. This is a place of great peace of mind. You can find calm and crystalline waters. A perfect spot for contemplation moments. Ideal place for all nature lovers. Also, it is a small place but very inviting to bathing. In addition, there is a small garden nearby that makes the space even more enjoyable and conducive to leisure.
5. Terra Nostra – São Miguel Island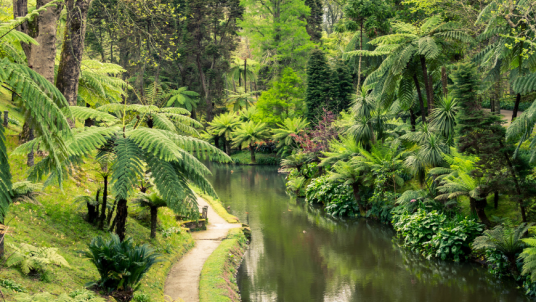 Wander around Terra Nostra park and find out these charming natural pools. Terra Nostra Park is the best place for post-lunch activity. There is a botanic garden, there are lakes, a camellia collection. Also, there is a thermal water lake that is yellow, opaque and between 35ºC and 40ºC. On the Terra Nostra website you can find four garden itineraries, one for each season of the year. These thermal baths are very spacious.  At the end of the day, you have the perfect setting for amazing pictures.
6. Biscoitos – Terceira island
This place is a must if you are visiting Terceira island. It is located on the north coast. The bathing area of Biscoitos consists of natural pools outlined among black rocks resulting from volcanic eruptions. This area attracts many bathers. Also, it attracts people liking to contemplate nature. You can see the colour contrasts between the dark basalt and the blue of the sea. This area is also a well-known wine-growing region. Finally, you can find here the famous Verdelho wine of the Azores.
7. Simão Dias – São Jorge island
The Simão Dias natural swimming pool is located in Fajã do Ouvidor. One of the greatest lavas fajãs of the northern coast of São Jorge. It is a natural paradise. This pond is geologically characteristic for its display of prismatic disjunctions in the sloping cliffs.
8. D. Beija – São Miguel Island
The water is 39ºC in the pools and 28ºC in the "river" that flows between them. Temperatures that make swimming possible all year. Then, the pool closes at 11 pm and it is an even more incredible experience at night time. This is a great way to end a day in São Miguel. People from the village would come here to enjoy the water inside a natural cave.
9. Poça das Mujas – Pico Island
Poça das Mujas is the best natural pool in Pico. These natural pools are located in Calheta de Nesquim in the eastern part of Pico Island. In the area nearby there is a volleyball court.
10. Ponta Da Ferraria – São Miguel Island
The Ponta da Ferraria natural pool is unique. Definitely, something you must experience. If you are there at low tide, the water will be steaming hot. Finally, check the tides online before you go. It is easier to reach the warm thermal waters.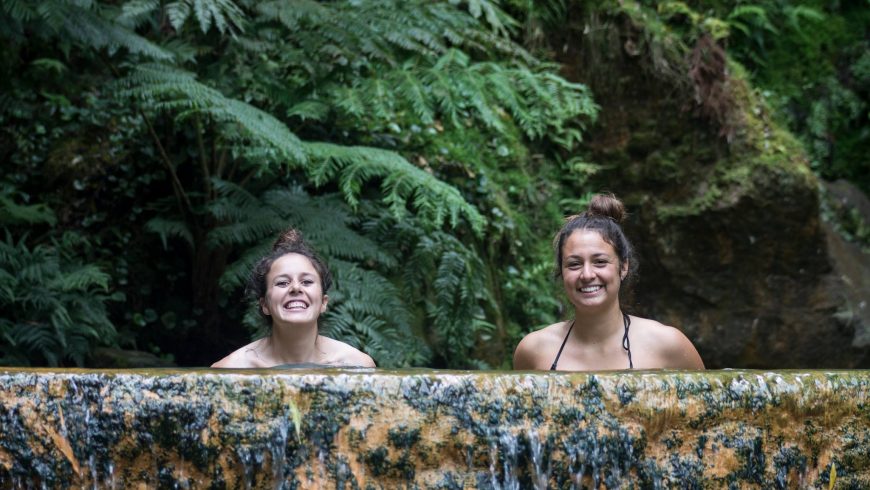 Which is your favourite natural pool? Get your swimming suit and let's take a bath!
Cover image: photo by pawopa3336 Getty Images, via Canva Pro