We arrive in Central America to  the discovery of a wonderful small country: Costa Rica looks like a paradise on earth, some say it is the happiest country in the world. Surely it is a nation that encompasses many natural wonders with one of the greatest biodiversity in the world. And here, among jungles, pristine beaches and forests there are numerous hidden hot springs: the rainwater penetrates the ground, it'ss heated by the magma in the earth's core and then rises to the surface, bringing different minerals that make the water beneficial for our body . The Costa Rican spas have become famous all over the world, but not everyone knows that there are close to luxurious and expensive resorts wonderful natural pools, where you can dive in the warm waters without paying anything and enjoying the best of nature. Let's find out some of the free hot springs of Costa Rica!
Tabaconcito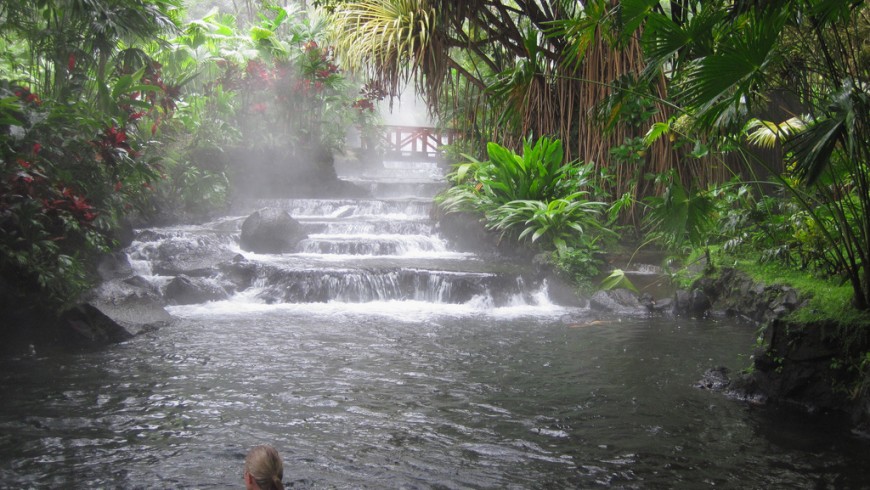 We are in front of the Arenal Volcano, in the northwest of the country. Here are those that are perhaps the most famous spas in the area, but just a few steps from the resort, you can find the hot river Tabacon. You can dive in its waters heated by the magma, surrounded by a lush jungle, for free.
Rincon de la Vieja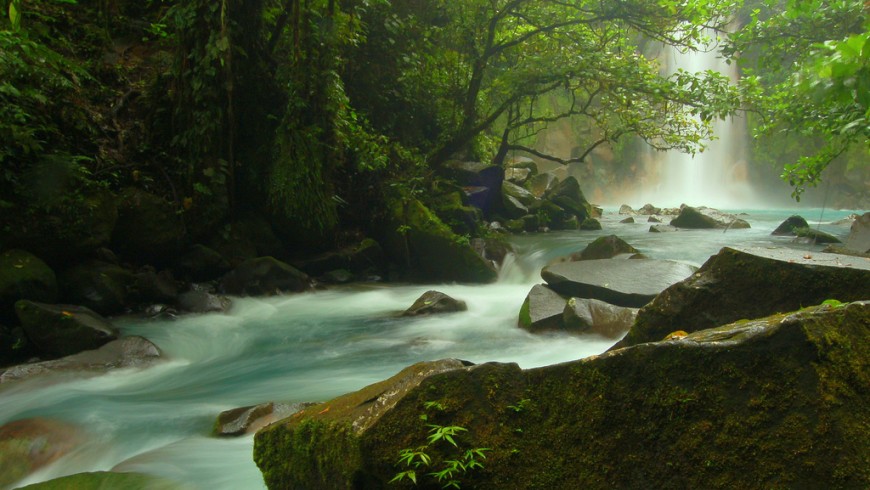 You pay the entrance to the National Park, to immerse yourself in a breathtaking place made of trails, peaks, waterfalls, geysers, wildlife, rainforest and… thermal pools.
Tenorio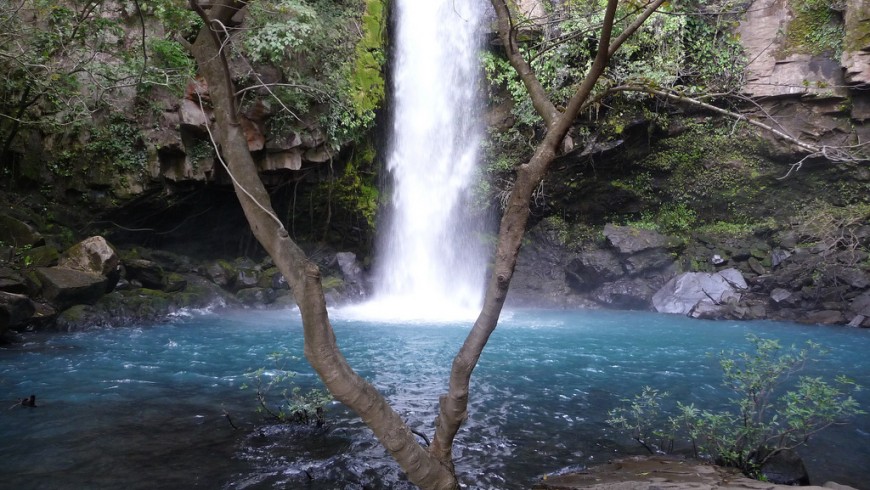 Another National Park, another opportunity to immerse yourself in a natural pool: here the main attraction is the  Celeste waterfall, right in the middle of the park. If you go a few kilometers beyond the waterfall, you can reach a beautiful hot spring.
Where to stay in Costa Rica
Do you dream the rainforests, thefree hot springs in the jungle, and the white beaches of Costa Rica? Embark yourself on an unforgettable journey! In this country that uses only renewable energy there are many  eco-friendly accommodations. Find here the one that suits you!
Cover photo by zero.the.hero via Flickr