Sandra Henriques, the founder of Tripper Blog, tells us what you need to know about travelling to the Azores. The focus of her Blog is Sustainable Cultural Tourism. What is Sustainable Cultural Tourism? Let's discover it!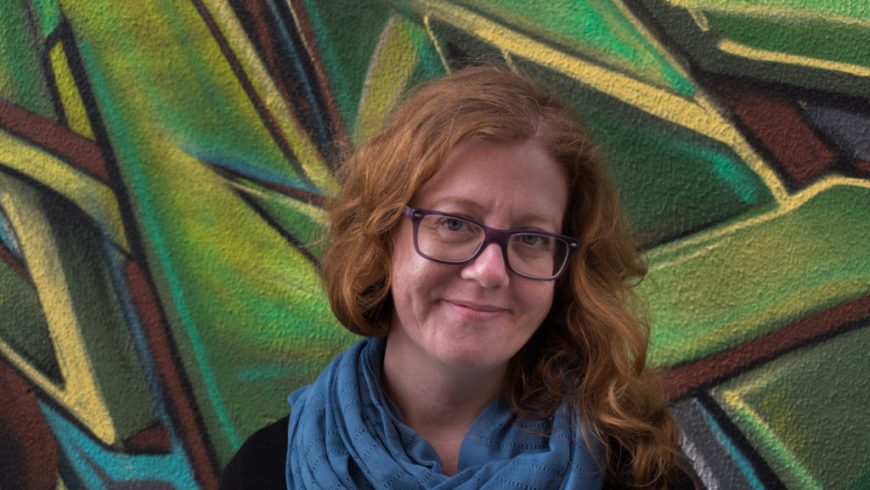 Hi Sandra, could you introduce yourself?
I am from the Azores, but when people ask me from which island I come from, it is a bit complicated. I grew up in Flores, but my father is from Corvo, so I feel I am from both islands. About over 20 years ago, I moved to Lisbon for university studies. I remained there, but when I can, I usually travel to the Azores, because they are part of my history and roots.
In 2014, I started the Tripper blog. To be honest, I started it as a very generic travel blog. The more I wrote, and the more I travelled, the more I discovered that cultural tourism was actually what I enjoyed doing. I write about what to do in some Portuguese regions, and things to see. More in detail, I try to write about local events, local artists, and small business. If these entities do not exist in a destination, then everything starts to become all the same. Why bother going to any city in the world if it looks like the city where I am living? It doesn't make any sense. Since I live in Lisbon, I write mostly about Lisbon and the Azores, because these are the two destinations I know best.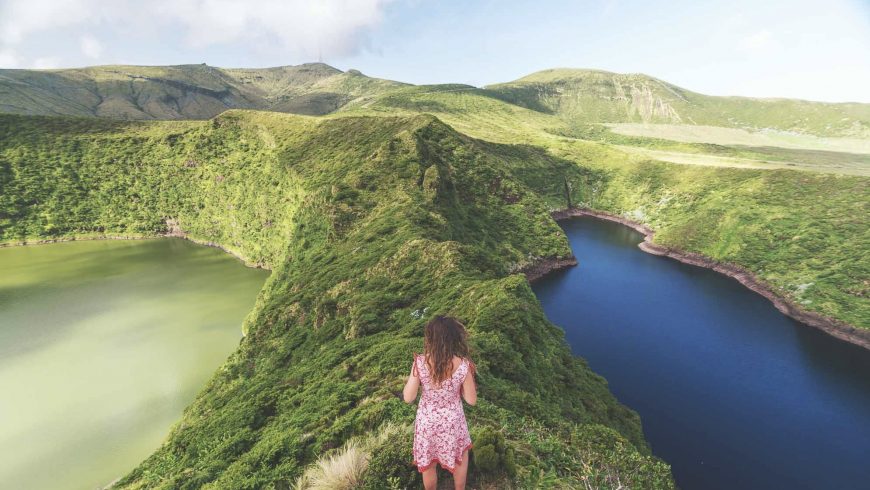 What did you study at university?
I studied Portuguese literature and culture. It helped me to look at destinations from a different perspective. I am constantly trying to read books that are not travel guides. Instead, I try to find local authors, because there is always a little bit of the destination in their books.
As regards Tripper blog, how did you start it? What is your main goal?
The focus of Tripper is Sustainable Cultural Tourism. My main goal is to showcase different areas from a different perspective. It is not a blog for people who travel just to take off another destination from their list. Instead, it is for people who go to a place and try to connect as deeply as they can with it. When you travel, you are not a local, you are always an outsider, and you will see a destination with your perspective. Even if people do not have a lot of time to spend in a destination, I have a series of blog posts on my Tripper about Lisbon itineraries and the Azores.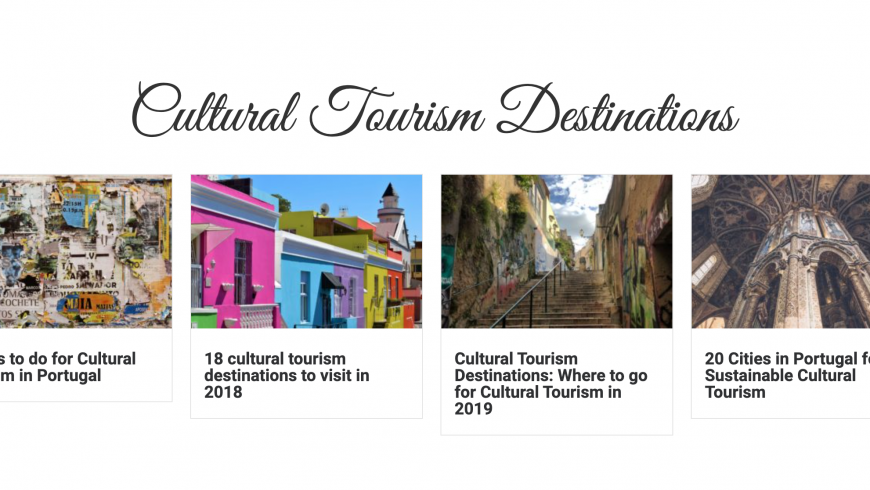 I did not want to be another travel guide, but my mission is to connect people with different areas of the city to pick whatever itinerary they want, they can mix and match. No matter how long they stay in the city, even if it is just for one day, they will connect with the local reality, as with a local restaurant or a local place with some connection to the local culture, not just the fancy café. For example, with COVID-19, most of these touristic cafés that used to attract only mass tourists all shut down immediately. They went out of business in three months. It is better to use your money to support the local economy.
I do not want people to feel cultural tourism or sustainable tourism as very expensive, or very hard to plan. For example, if you talk to a local and ask for some tips about the kind of restaurant you should go, they will not tell you to go to a very fancy tourist or expensive spot. They are going to tell you to just go around the corner.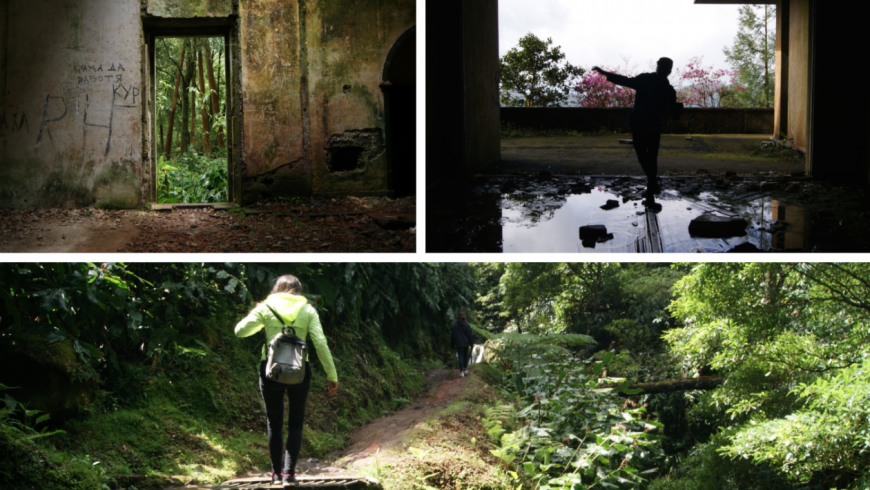 Why did you decide to start the Tripper Blog?
I started it during a career transition in my life. I spent almost 10 years working in customer service for a big multinational company. Then I needed something else, something with a more positive impact. I always wanted to write, even unofficially, but at that time, I had never published anything. Writing to me is very natural, so the most natural thing to do next was to start a blog. I managed to do it thanks to my husband's support. He said that a blog was easy to set up. I decided to start with a travel blog because travelling seemed to be like something I liked to write about. Finally, it happened!
When Lisbon became a popular mass tourism destination, I had the opportunity to produce a lot of content, giving useful tips to travellers to visit the city away from mass tourism attractions.
I wanted travellers to make conscious decisions. For example, it happened once that a reader told me that if he had not read my blog post about tram 28, he would have thought that it was a tourist attraction, not a public transport. In my blog article, I explained that it is not a tourist attraction, but it is public transportation, and local people struggle to use it.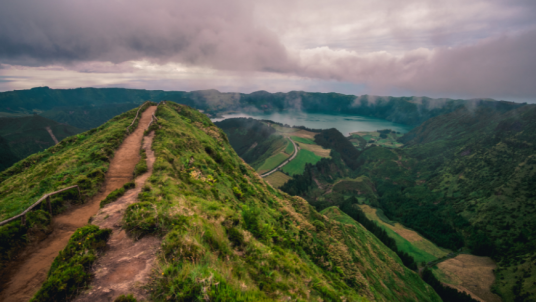 What does Cultural tourism mean to you?
Most people, when they think about cultural tourism, believe that it is something fancy and expensive. They feel that it concerns going to the opera, to the theatre, or going to a festival. In my view, it can be anything, from reading a book about a local author, or talking to a street musician. It can be as simple as going to a local independent bookstore, they usually have the best books, and they know how to guide you. Also, it could be going to a destination for something specific as a film festival. For example, I go to Porto every year for the film festival. When you go to a place for something specific, you have that connection, and you do not just visit the mainstream attractions.
The funniest thing that happened to me was the last time I went to the film festival in Porto. I met a Finnish man who has been going to that festival for ten years. He asked me: "Where are you going to have lunch?". I said the name of the place, and he told me: "Do not go there, that place is for outsiders, I will show you the best place". And in fact, he was right.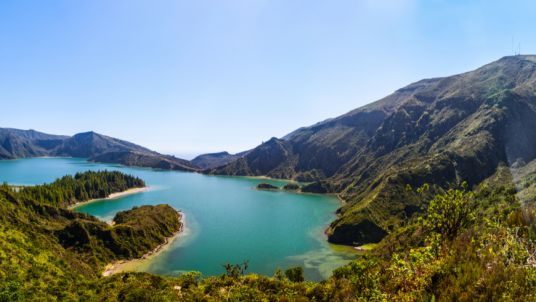 What does Sustainable Tourism mean to you?
Well, the meaning of sustainable is complicated for me. Today there is a trend to greenwash many things with the sustainable word. As regards hotels, for example, sometimes it is hard to follow the sustainability rules.
How can you know if an accommodation is sustainable or not? That's why platforms like Ecobnb are essential. Thanks to Ecobnb, people can trust and be sure.
Sustainable tourism regards, for example, buying a local souvenir. It is better to buy a bottle of local wine at the supermarket than going to mass tourism's shops. At least you are giving back some money to the local economy. To travel sustainably, you can take small steps at a time, and you should inform yourself about the tram 28 tour.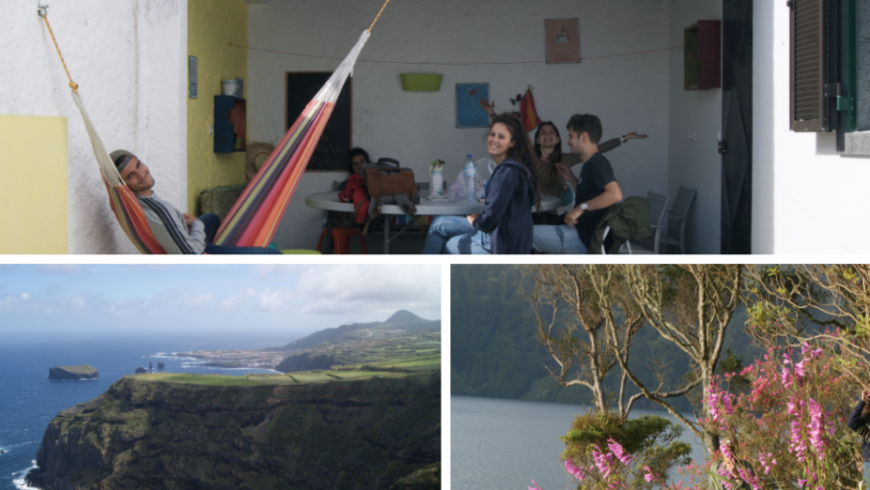 Could you give some tips to Ecobnb travellers about how to ecotravel to the Azores?
Sure! Well, most of the islands are still untouched. Anyway, there are two specific islands that I am particularly afraid that the situation might change soon: São Miguel, the biggest island and the easiest to reach, and Pico island, where there is the highest mountain in Portugal, where a lot of people go climbing the mountain.
The first thing I tell everyone travelling to the Azores is: these are islands in the middle of the Atlantic Ocean, so you have to be patient, there will be rough weather, sometimes there are some islands where not everything is available. It is not like the mainland where you can find a restaurant open at midnight. Also, you should always look for local tour companies. For most of the people working there is the only way to earn an income, be careful especially about the animal watching companies, as whale and dolphins watching. Choose tours guided by a marine biologist who knows everything about animals, and you do not disturb them.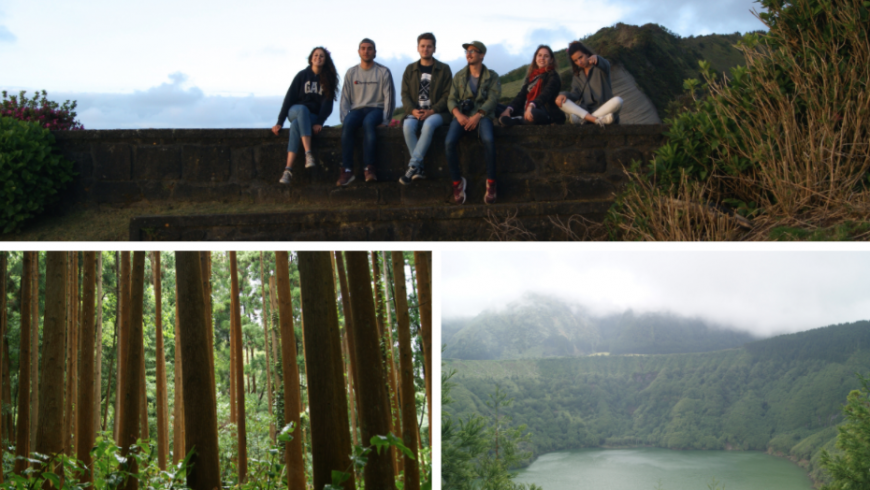 Could you recommend some green areas, parks, or local tour companies to Ecobnb travellers to explore the Azores?
Most of the islands are all green. For example, I would tell people to choose smaller islands, for example, visit Flores and Corvo islands because they are UNESCO heritage sites and biospheric reserves. Everything is protected there, and there are specific rules to respect. There, man and nature coexist without destroying each other. When somebody asks me how much time it is better to spend in the Azores, I always recommend staying at least one week to fully enjoy the place's peacefulness.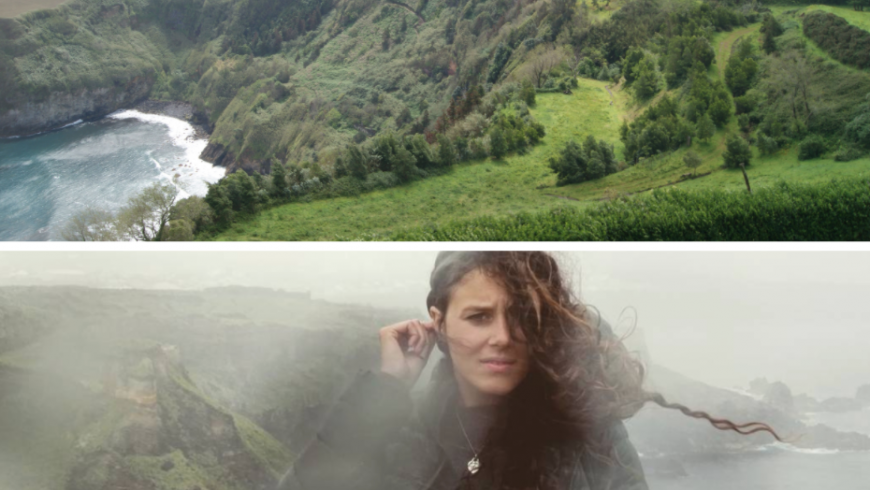 Just the idea of waking up every day and finding out what the weather would be like is an adventure. Do not plan too many activities and decide when you are there, considering the weather changes a lot because you are in the middle of the Atlantic Ocean. Sometimes the sun is shining and bright, and five minutes later it is all fogged up, and you cannot see anything. As regards the local sustainable tour companies in the Azores, I can recommend the following in Flores, that also operate on Corvo island:
How can you move from one island to another?
The easiest way is to go by plane because the distances are quite large. In Summer there are a lot of flights. Try to avoid using low-cost airline companies flying to São Miguel and Terceira. Instead, try to use the local airlines as much as possible, because their service is different and it would be one way to support the local economy.
In addition, if you have time and you love adventures you can go island hopping, it takes a while, for example from Faial to Flores is an 8h trip. You can reach three islands by boat very quickly which are Faial, Pico, and São Jorge because they are very close to each other. Faial is a very famous island for sailors, lots of sailboats go to Faial because it is one of the main stops between Europe and America.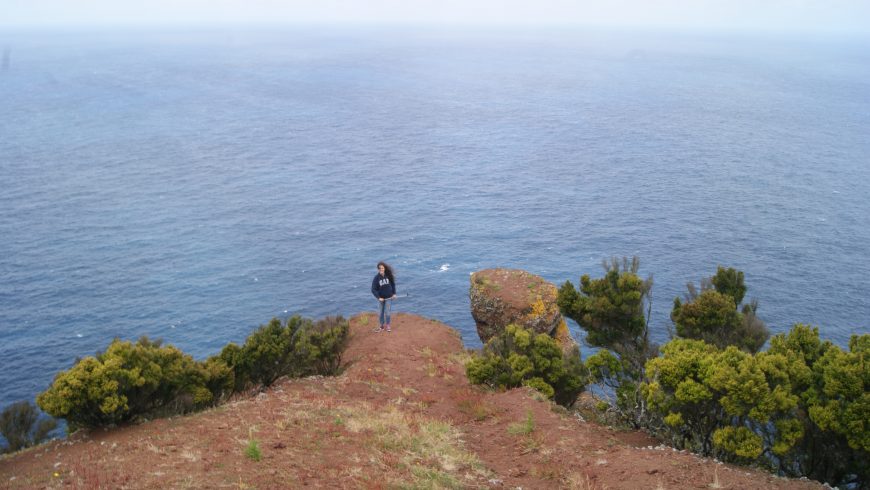 Sustainable cultural tourism can be anything, from reading a book about a local author to talking to a street musician. The green key is supporting the local economy and looking from a different perspective.
Be conscious and follow Sandra's recommendations to explore the Azores!