Wild nature and frozen cold, this is the view from the Golden Solar Egg Sauna in Sweden. A way to enjoy a unique experience: your eyes will see wonderful snowy landscapes. Golden Solar Egg Sauna is the most innovative sauna you have ever seen and is located in the city of Kiruna in Sweden.
Designed by architects Bigert and Bergstrom, the sauna has an unusual egg shape. It's 5 m high and consists of 69 pieces of gold-plated steel that reflect the surrounding environment. Inside, there is a stove made of iron and stone. Solar Egg Sauna can be easily disassembled into 69 pieces and moved to a new location, making it a fully mobile structure.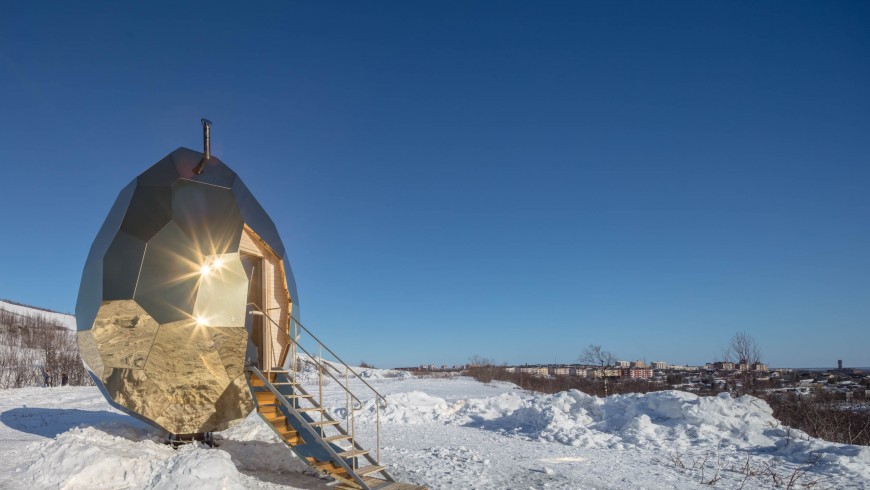 Golden Solar Egg Sauna: symbol of rebirt
The Solar Egg Sauna was born as a sculpture and was built in response to the urban renovation project decided by the Riksbyggen commission. The city of Kiruna is undergoing a huge transformation which includes a radical step for the entire community. The mining company LKAB, in fact, has the possibility of extracting a greater quantity of iron which is rich in the subsoil of the city. Iron is an important source of income for Sweden in general and Kiruna in particular. However, its extraction would mean devastation and transformation of the landscape, architecture, and surrounding environment.
This is why the sauna symbolizes rebirth and an incubator, where new exchanges of ideas can arise. The location of the sauna is not accidental either, in fact, it is located in the Arctic climate of Lapland. This place is considered a symbol of warmth and reflection. Bigert & Bergstrom have continued with their evolution of the art and climate experience, which began in 1994 with the Climatic Chambers.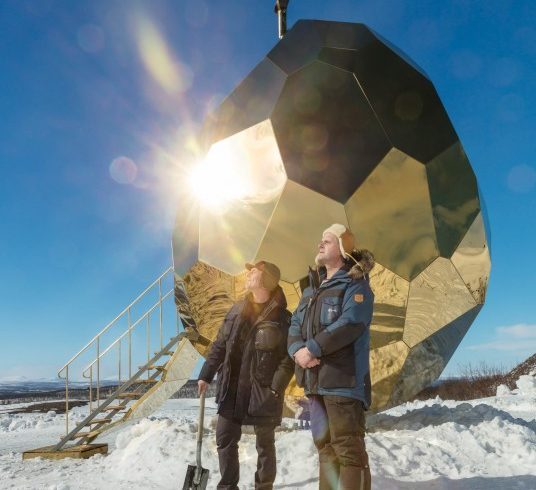 A free experience
The temperature of the sauna fluctuates between 75 ° C and 85 ° C. Its capacity ranges from 2 to a maximum of 8 people and it is possible to book a free experience from Thursday to Saturday.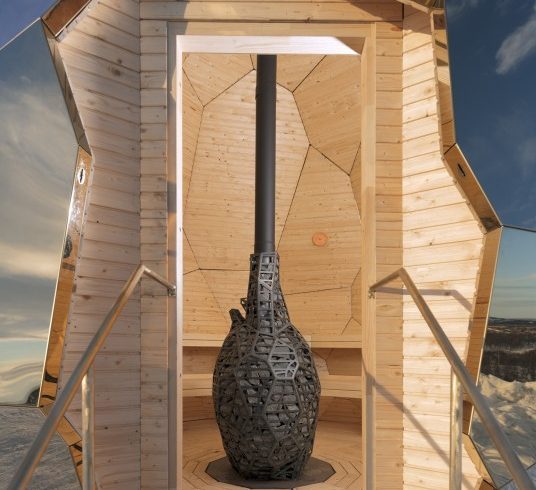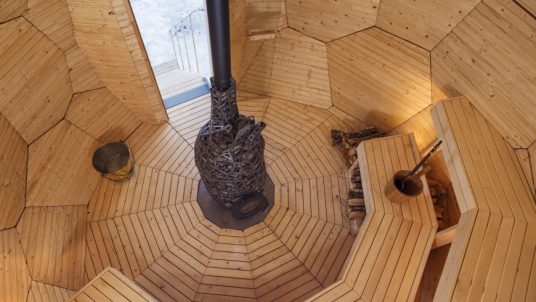 Have you ever visited something like this?
Would you like to try this kind of experience?