Are you looking for an active holiday? If you are tired of office work or just want to try something new- being a farmer for a day might be a great choice for you. Farmer´s holiday is a way to discover new traditions, meet nice people, and learn many handy things. Choose your perfect rural experience!
Collect fruits, work the ground with a tractor, milk cows in the morning, or make local cheese and wine. Be connected with nature. Have dirty hands from the ground and see how the products in your kitchen are born.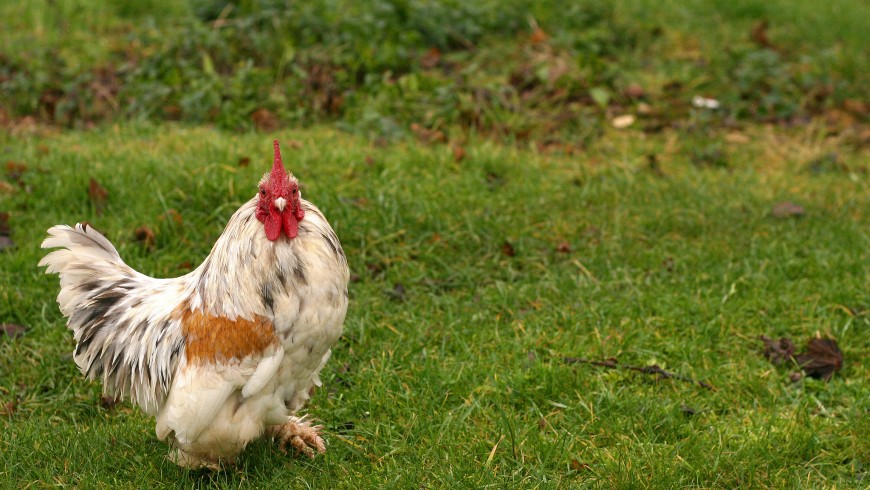 People became more interested in how their food is produced and thus, agritourism is on its rise. The idea comes to the year 1971, when Sue Coppard exchanged her busy city lifestyle for volunteering on a farm. Since then, more and more people started to work on farms and exercised their body and mind by something totally new. Farmer´s holiday is perfect for everybody – from single travelers through families with children up to empty nesters.
Here are 10 eco-friendly farms for an unforgettable rural experience and farmer´s holiday.
1. Farmer for a day in Fontaccia Farmhouse (Florence Countryside, Italy)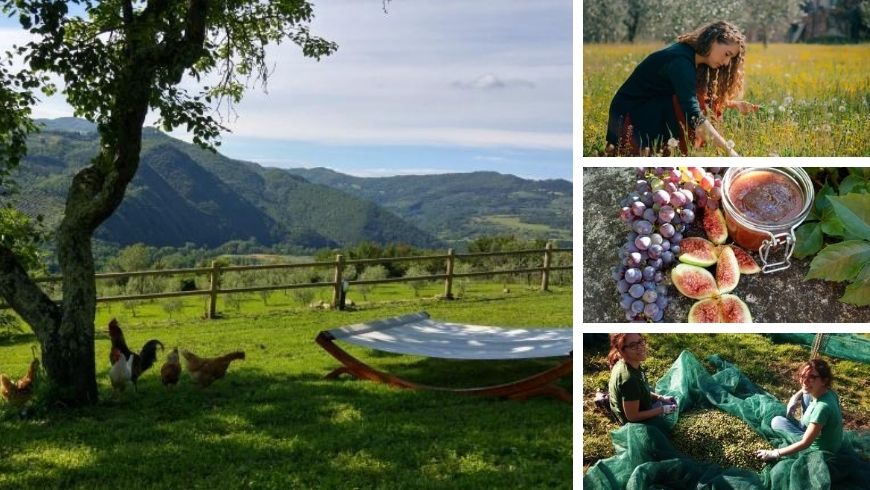 On this amazing farm among the Chianti Rufina hills, in Tuscany, you can experience an authentic vacation surrounded by nature. You can participate in the olive harvest.
2. Authentic rural experience in Cascina Santa Brera (Milan, Italy)
This lovely farm offers guided tours, courses, and workshops about organic agriculture, the environment, life in the fields, farm work, and permaculture. Project "Adopt a vegetable garden" allows families to harvest vegetables for their own consumption. Family members with their regular attendance, thanks to a subscription, participate in the life of the garden and the seasons.

You can book a course, where experienced farmers from Sant'Egle farmhouse will teach you how to make 3 types of raw milk organic cheese. 5 liters of fresh milk is from happy sheep, that live free. You will learn how to make The Robiola, the Primo Sale, and the Ricotta. And meanwhile waiting for the curd, you will prepare a seasoned fruit and vegetable mixture in their Synergistic Garden, to perfectly match the cheeses.

Spend two days immersed in nature and participate in a demonstration of organic cheese making. The cheese is made from raw milk and after the demonstration you will experience tastings as well. You will taste raw milk Sheep´s cheese accompanied by homemade bread and the local organic wine.

5. Farmer for a day in Proderhof (Bolzano, Italy)
Perfect choice for families with children. Your kids can give food to cows, milk, clean and brush them, give milk to calves, bring clean water to hens and collect eggs. Cats and rabbits can also be petted. Children have a playground with a slide, swing, rod to balance, pulleys and sand, a soccer table and ping pong table to their disposal.

6. Alpine Rural Experience in Wirtsguthof (South Tyrol, Italy)
Another child-friendly accommodation. You can, together with your children watch the workaround stable and help to milk cows or pamper the goats. Wirtsguthof is especially great for the winter holiday, where you can enjoy winter sports fun, including skiing on beautiful cross-country skiing tracks, skating on the natural ice rink, or enjoying a horse-drawn sleigh ride.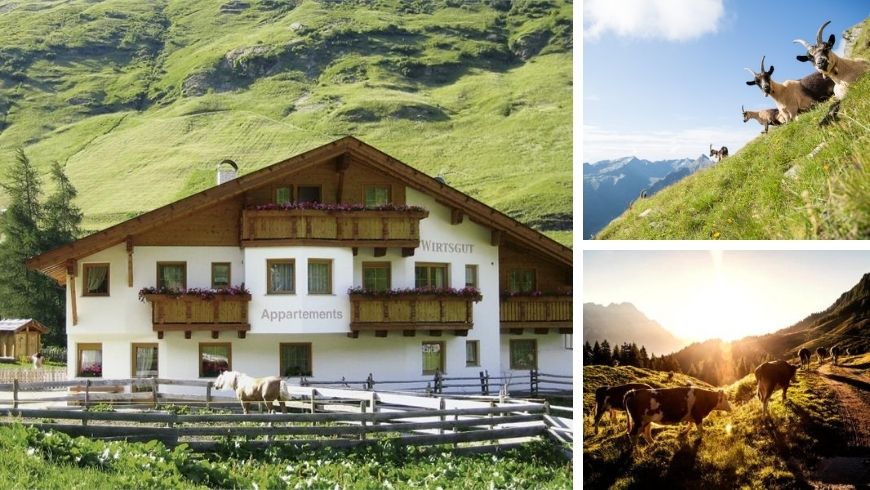 7. Unique Rural Experience in Guinzano Farmhouse (Perugia, Italy)
The farm is off the beaten track, where you can still see the stars, right between the Umbrian hills. The organic farmhouse offers a great experience. In the season, you can pick olives and make olive oil with farmers. Together with homemade bread and organic fruit and vegetable, you can pick from the trees, Guinzano is a great choice for a farmer´s holiday.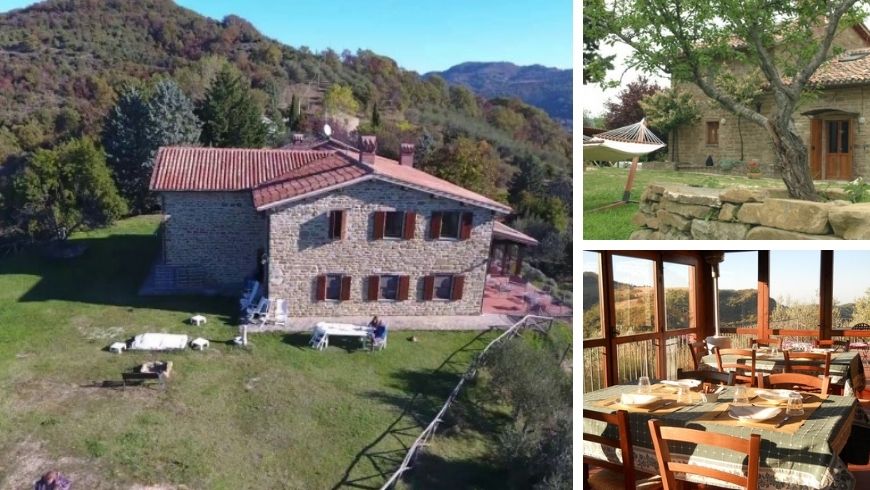 8. Rural Experience in Levendis Estate (Greece)
On the beautiful island of Ithaca, in Greece, this organic farm offers the opportunity to experience an unforgettable holiday in contact with nature. It is a great opportunity to learn new skills, meet new people, relax between the green and the blue of the sea , and know the local lifestyle and traditions.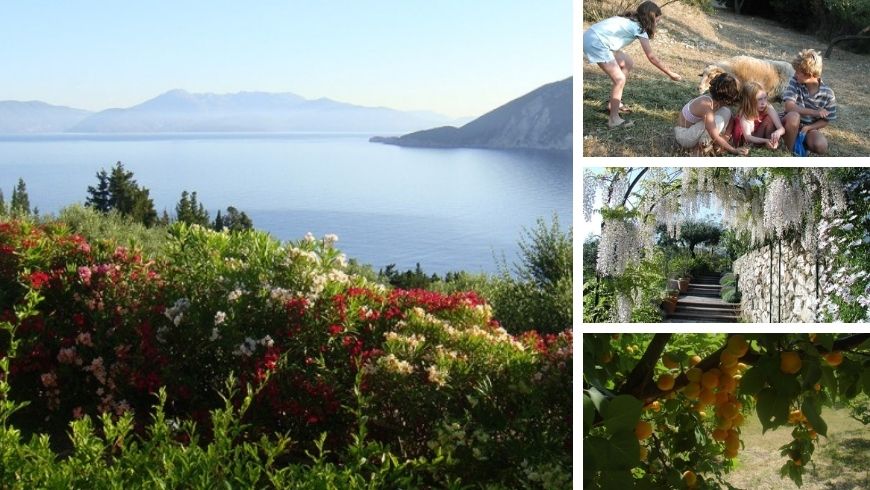 9. Rural Experience in EcoFarm sull'Etna (Catania, Italy)
Participate in organic farming on the slopes of Mount Etna! Organic farm is cared according to the principles of permaculture. They are part of WWOOF thanks to their Bagol'Area project. This project revolves around the farm, biodiversity, alternative energy, and sustainability.

During your stay in this beautiful farmhouse, you can pick and taste everything you find on their vegetable garden. Experience authentic farm-life by feeding the chickens and goats or cook some local specialties. Try free-range organic eggs & milk and spend some time with farmers.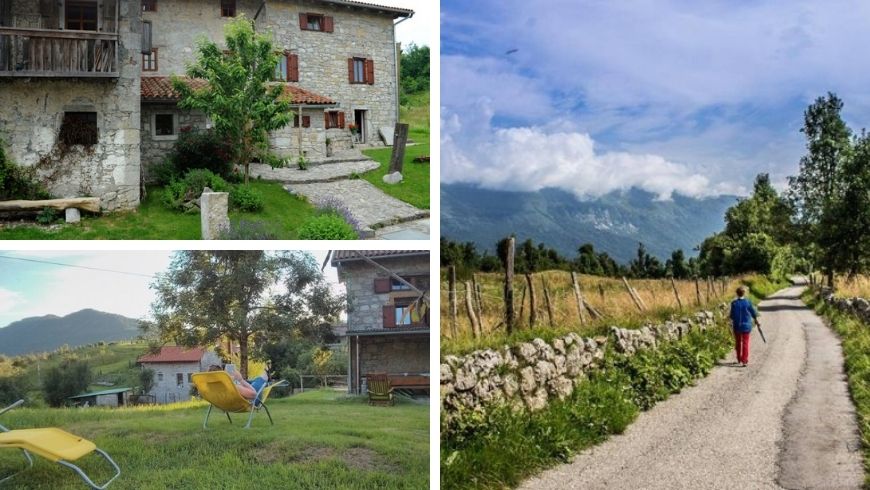 See more farmhouses for your next rural experience and active farmer´s holiday in our offer. We are sure you will find the right one for you.