We already talked about the importance of healthy and organic eating. You can see the article here or find the nearest organic market. It is quite easy to eat healthy and organic at home. You understand the labels in shops, you know where the farmer's markets are and you even have your own local farmer, whose farm is organic. However, struggle is real when you decide to travel. Here are some tips about how to eat healthy and organic while traveling.
Before you go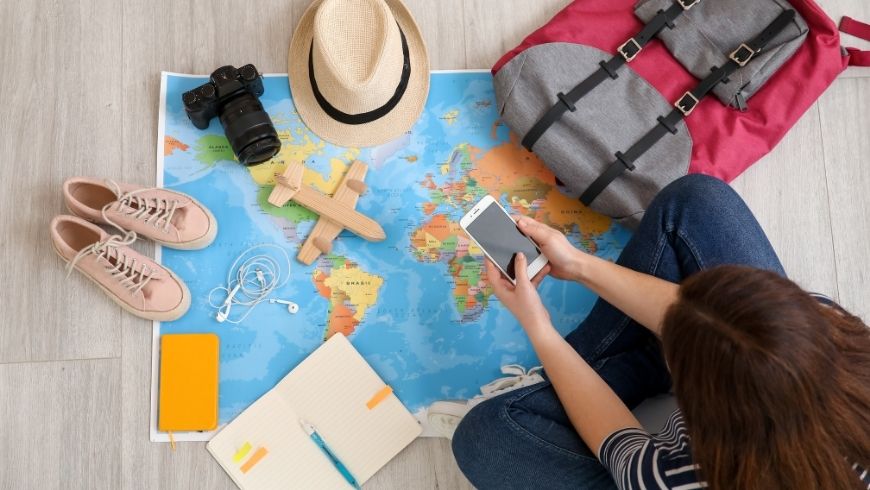 We suggest you to make some research before you go on your vacation. First of all, it is a good idea to check the hotel you will stay at. Do they offer organic meals? Do you have breakfast included? Where is the nearest organic shop? Which restaurants are preparing healthy organic food and are nearby? The answers to these questions can be found easily online and save you a ton of time on your vacation.
Preparing Healthy Snacks for Your Journey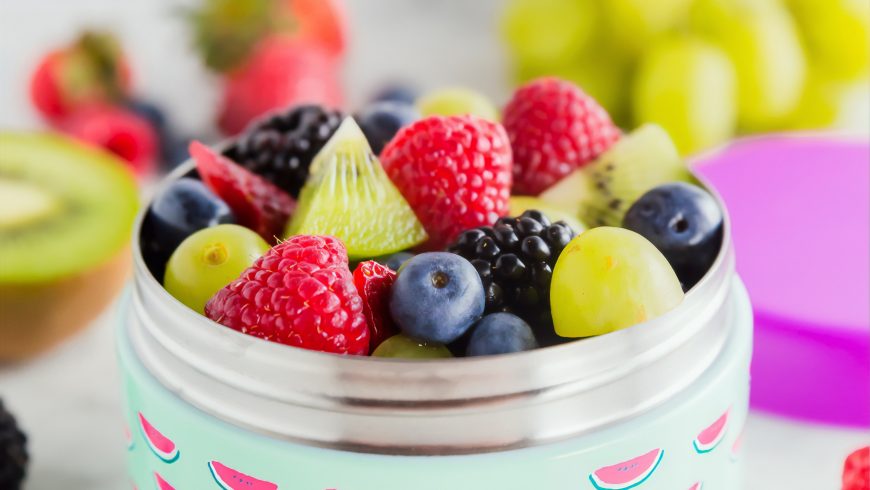 Some people have specific food demands while travelling. For example, they need just salty snacks or they seek only fresh food. It is good to know what kinds of food your body require while travelling and make the "snack plan" based on it.
Firstly, a reusable water-bottle, forks, plates, a small sharp knife, or cloth napkins are good to pack for your trip. You do not only limit the amount of waste you would produce from plastic bottles or plastic cutlery, but you will be sure that everything is on hand when needed.
Generally, it is good to have snacks on hand like nuts, dark chocolate, dried fruit, or fresh fruit like apples. However, snacks depend on the type of trip. Are you travelling by car or by plane?
Plane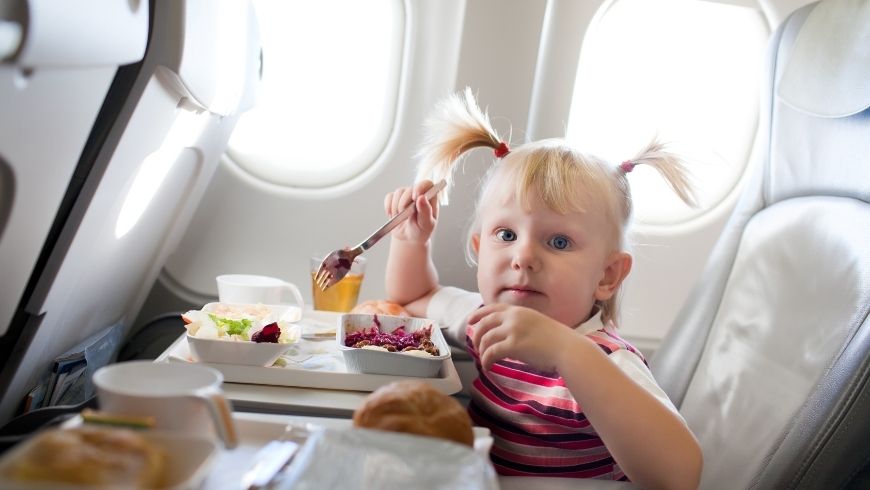 Airport food has a bad reputation. Most of the airlines fail in offering nutritional and low-calorie options. Preservative-filled airplane food doesn´t even taste good. Therefore, fix a snack pack before going to the airport. If you are taking a reusable water bottle, you have to empty it before the security check. All the dried food like nuts, organic granola bars, dried fruit, dark chocolate or sunflower seeds are of course allowed. But did you know you can also take a salad with dressing, fruit, and vegetable or a sandwich with you? The best fruit to bring with you is the ones which are non-perishable like apples, bananas or oranges. From veggies, you can take broccoli or carrot. You just have to make sure that you finish all of the fruit and vegetable before landing at your holiday destination. Bringing fresh fruit and veggie across borders is usually forbidden.
At the airport, you can buy fresh juices or smoothies, which will boost you up with energy. As well you can buy a single-serving pack of guacamole or hummus (look for organic ones or take ones from home) and combine it with home-prepared carrots/celery or whole-grain crackers. This will make a perfect snack full of healthy nutrients.
TIP: Put some organic snacks in your check-in baggage so you will save some and eat them when you arrive hungry at your hotel.
Car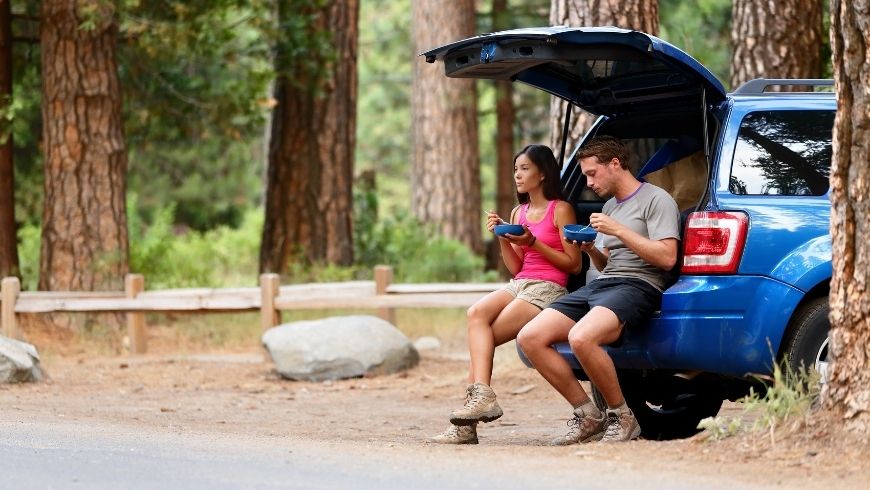 Travelling by car is easier. You can take more food with you or buy some in shops on the way. If you want to bring some perishable organic food with you, we suggest taking also electric cooler or a cooler bag, where you can store for example pre-peeled hard-boiled eggs, vegetable salads, berries, organic cheese, luncheon meats or mentioned guacamole and hummus.
You can also make your own smoothie at home, put it in reusable bottles, and drink it later for breakfast or just as a refreshment during the way.
Don´t forget protein. You can pack nut-butters, organic protein bars, almonds, or other sources of protein with you. Use an electric cooler for storing some of your protein sources.
TIP: Prepare roasted chickpeas at home– tasty snack and a great source of protein!
The fruit is a great source of slow-release energy for drivers. Put some grapes, cherries, or chopped melon/apples into the containers, so the driver has something small to eat always on hand.
After arrival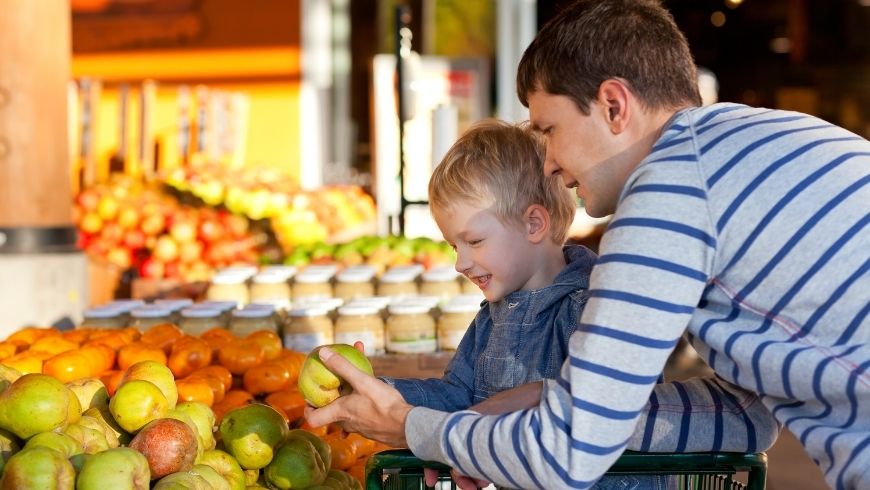 Shortly before you reach your hotel or shortly after you accommodate yourself, go to nearest grocery store and stock yourself with some healthy organic food. If you have mini-fridge in your apartment, it is even better as you can use it for your healthy meals. If you already know you will not use minibar, ask the staff to take the food away, so you have more space for your own food. It is also important not to forget to drink. Ask the staff if the water is drinkable and if not, buy some big bottles of water you can use during your vacation.
Accommodation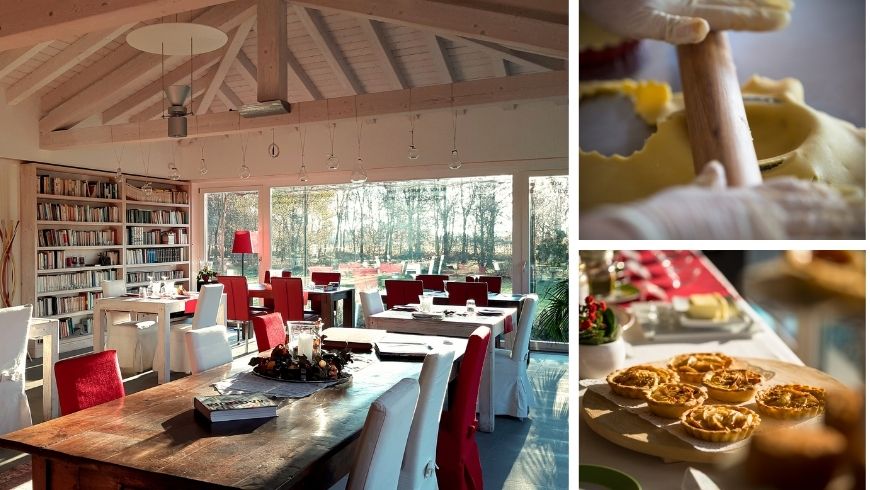 A huge plus and time saver is to book accommodation via Ecobnb.com. Ecobnb already offers ecological hotels and it is just up to you what other preferences you have. You can find a table under each hotel showing the Eco sustainability, and directly see if your chosen hotel offers local and organic food or not. If you choose your stay with breakfast, you have one healthy, organic, and local food of the day for free. It will save you a lot of planning.
Lunch and Dinner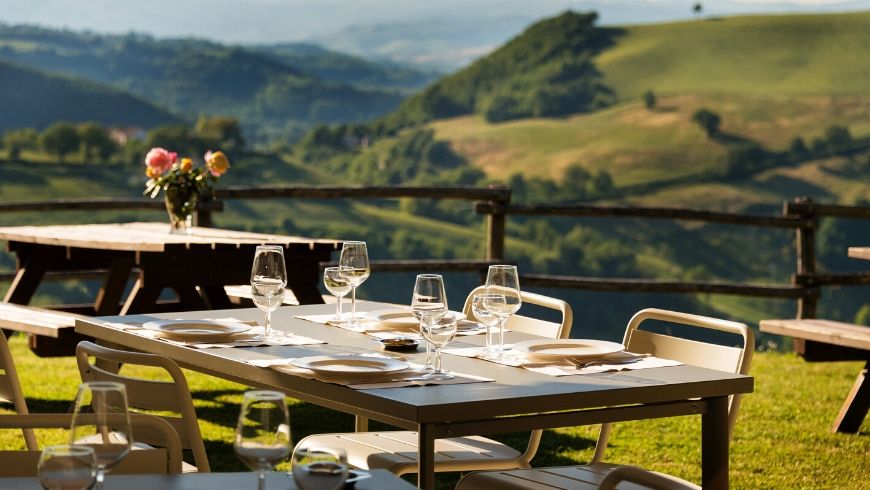 Most likely your lunch/dinner will be out. Local cuisine is always a highlight of any trip and choosing an organic one may be challenging. To pick up a restaurant using organic ingredients, use your pre-made research at home. If you didn´t have time for it, check Google or TripAdvisor with keywords like "organic restaurant". If you are travelling to slightly off-the-grid destinations, most of the time, there is no money for expensive pesticides and therefore everything is raised organically.
Check local markets, ask people where they grow their produce or raise animals. If you find that markets might be organic, local restaurants might be as well as they often shop at these markets.
Do you have some more tips for organic and healthy food while travelling? Share your experiences!
Cover image: photo by Willian Justen de Vasconcellos, via Unsplash