Once upon a time, there was a beautiful Forest Queen. Her name is Divjake Log Home and she's a luxury eco chalet in the centre of Gorski Kotar mountain region. Also known as the green lungs of Croatia, Gorski Kotar has one of the most glorious vegetation in the country, with more than 60% of its surface covered in forests. A rich cultural heritage and countless breath-taking viewpoints add to the magical beauty of this area.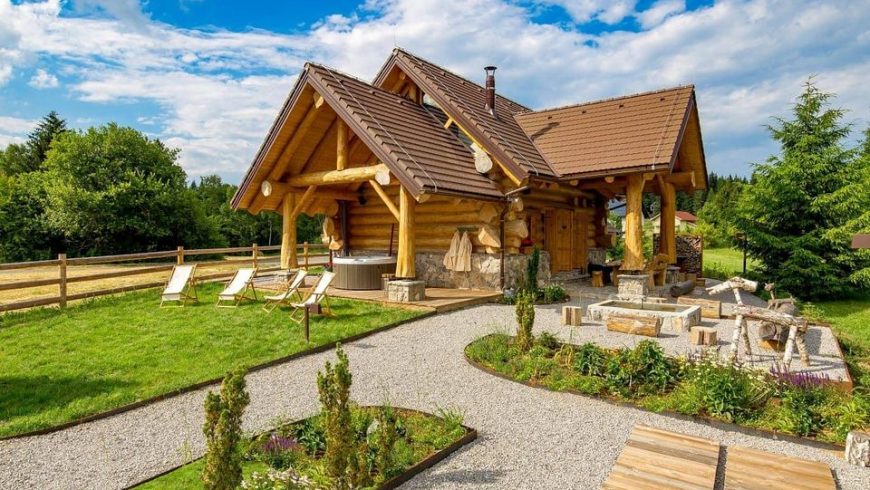 Gorski Kotar. Photo by Sokre16 on wikimedia
Source: Divjake Log Home

Enchanting Eco Chalet in Croatia
Indeed, Divjake Log Home is surrounded by pristine nature and dominates an amazing verdant forest (that's why the chalet's nickname is "the Forest Queen"!), ensuring a peaceful and relaxing stay. Nevertheless, its convenient position also makes it easily reachable from the nearest town, Ravna Gora, and the municipality of  Skrad.
Source: Divjake Log Home
Ravna Gora. Photo by Martinarg on wikimedia
Near this dreamy wooden cottage, you'll find several possibilities for exciting sports and activities, such as guided day trips and hiking tours, bike rental, rafting on the river Kupa, several quiet bathing areas and thematic workshops for children.
We had the pleasure of a lovely interview with the owner, Selma Seifert, who told us more about the unique charm of this charismatic eco chalet in Croatia.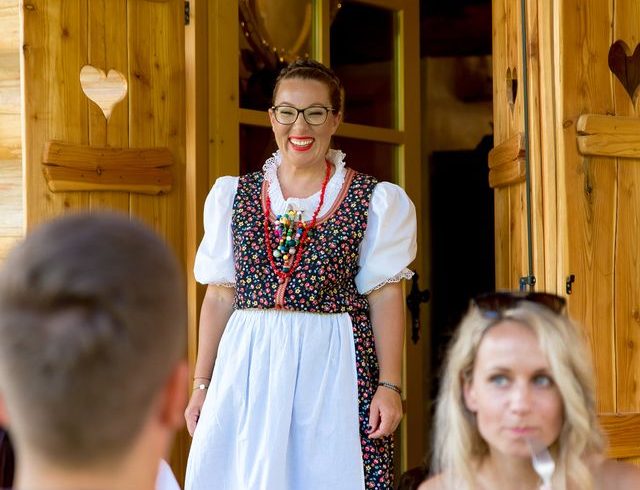 What are the key attributes that make your accommodation unique and special?
Our cottage is made of natural, healthy and environmentally friendly materials, mainly wood. This is extremely beneficial as well as sustainable, because the resin remaining inside logs has a positive effect on people's lungs and airways. Moreover, as is often the case in such houses, there is no dust and no accumulation of static electricity, so it can safely be said that this house is indeed a safe haven for those who are seeking relief from everyday stress and the frenzy of a hectic routine.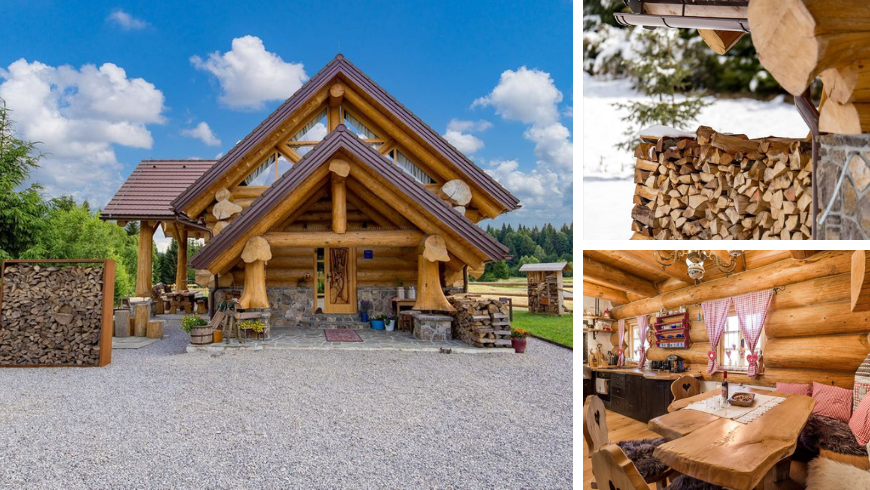 The main advantage of our eco chalet is our position, as being situated the centre of Gorski Kotar region, in the heart of Croatia, allows you to travel to almost all of the well-known natural beauties the area has to offer – national parks, protected landscapes or mountains.
Of course, you can simply stay in and enjoy a house with a soul, as well as its enchanting courtyard, which perfectly merges with the surrounding nature. And the courtyard has its own story too! It features a sheltered hydromassage hot tub, from where you will admire the bewitching view of our delightful flower garden and the amazing evergreen forest nearby, while you're lulled by the soft sound of our fountain.
Source: Divjake Log Home


In the beautiful, mysterious forest, guests can take a walk to a small sparkling stream, that is easy to find as there are signboards all along the way. You can enjoy the sounds of water murmuring and birds singing and, if you have an adventurous spirit, you can even go in search of a bear's den.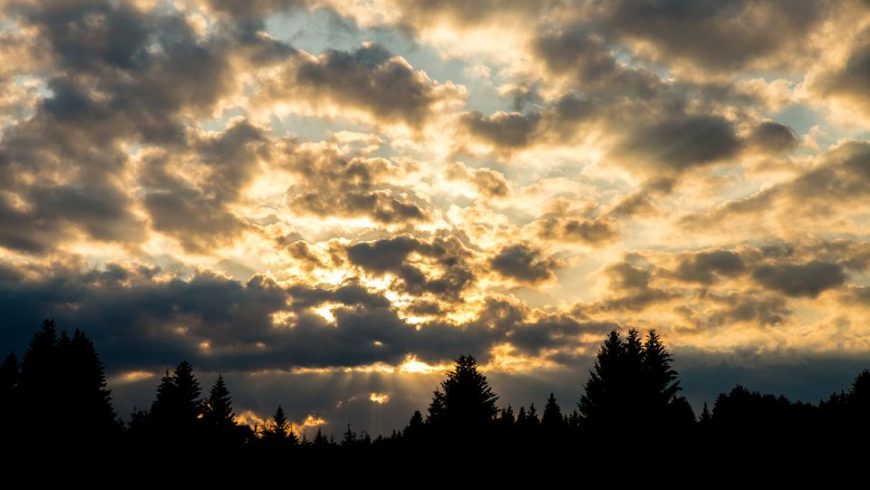 Next to the forest, you will find an evocative meadow, where you can play handball, badminton or boccia using the old wooden bowls which we have been treasuring for years now. Besides that, we have created zones for those guests who would rather choose meditation, yoga and relaxation, with hammocks hanging among the pine trees. Another advantage of the fact that we are situated in Gorski kotar is that you are only 45 minutes away from the nearest beach, where you can enjoy sunbathing when temperatures are over 34°C in the summer. If you are not a fan of the crowds on the Adriatic Sea beaches, you should definitely check out the best shores in the area, that are approved by the locals:
"Pritiske" bathing area on the Kupa river, just 2 km away from the Brod na Kupi settlement, in the direction of the town of Čabar;
"Klanac" bathing area on the Kupa river, not far from Severin na Kupi;
"Kod starog motela" beach on Lokve Lake, in the immediate vicinity of the dam;
The shores of Lepenice or Bajer lakes in the town of Fužine.
Lokve Lake. Source: Divjake Log Home
Lokve Lake. Source: Divjake Log Home
Kupa river. Photo by Veseli Leptir on wikimedia
After all your adventures, come back to the warm and soft queen's refuge. Sit back and rest both your feet and your soul, enjoying the warmth and the sound of the fire crackling from an open or outdoor fireplace late in the evening.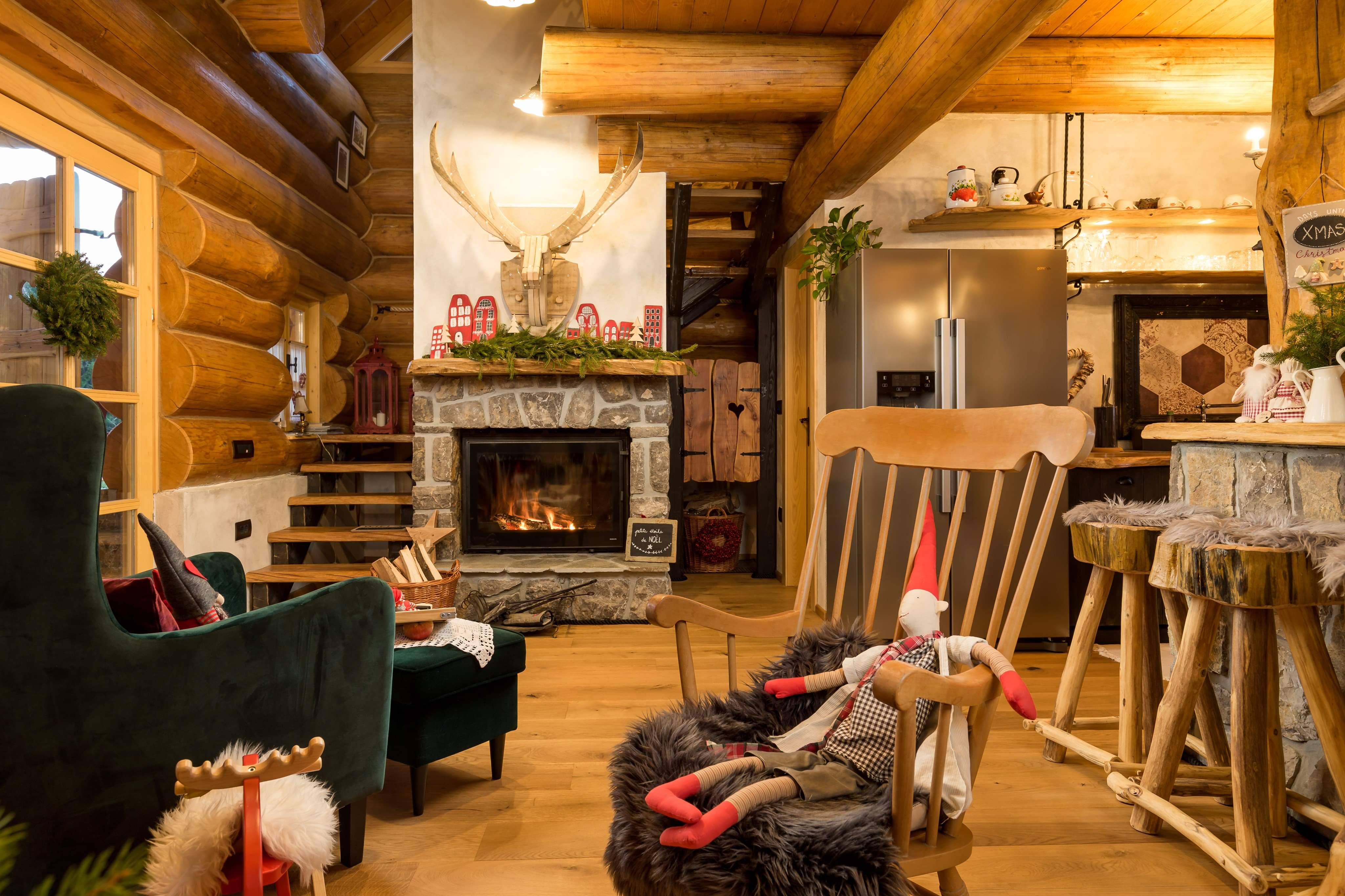 Which eco experiences in your surroundings do you recommend and which hidden gems can be discovered near your accommodation?
We recommend that our guests book a meal prepared by former participants of Croatian Masterchef, Časlav Matijević or Srđana Jevtić. These freelance artists and promoters of slow food will cook mouth-watering dishes according to each guest's wishes, using only products from local producers.
Časlav Matijević. Source: Divjake Log Home
Srđana Jevtić. Source: Rijeka 2020
For example, for fish recipes, we exclusively offer brown trout from the fish farm in Brod na Kupi. Other delicacies are procured from the diligent Frančišković family and their local farm, where they produce their own cheeses (curd, škripavac, semi-hard cheese) and yoghurt as well as milk. We buy free-range eggs and pasta from a poultry house owned by Ivan Butković from Sunger, which is well known for its production of the blue potato, considered to be one of the healthiest potatoes on the market. All these are unique and excellent organic products from completely untouched Gorski kotar nature.
Source: Divjake Log Home


We make bicycles (two for adults and one for an older child) available to our guests, who can also rent e-bikes in Ravna Gora town centre. We work with a local licensed guide – Lynx and Fox aka Jelena Holenko – who will create a personalized hiking and orientation plan for guests, both for going to the best and most famous places as well as to the beautiful hidden trails of Gorski kotar. What really stands out in our offer is the possibility to book Astra Divine creative, a fun and educational "Nature in you" workshop for children, led by Master of Biology and Ecology, Marta Blažević.

The guide, Jelena Holenko. Source: Divjake Log Home
"Nature in you" workshop. Source: Divjake Log Home
It's interesting to note that the side road that starts in the town of Ravna Gora and passes beside us on the way to Skrad is ideal for sport preparation, so very often you can see people running, rollerblading or cycling. As you can see, there are countless possibilities, from hiking, biking and walking in the woods to running, meditating, bird watching…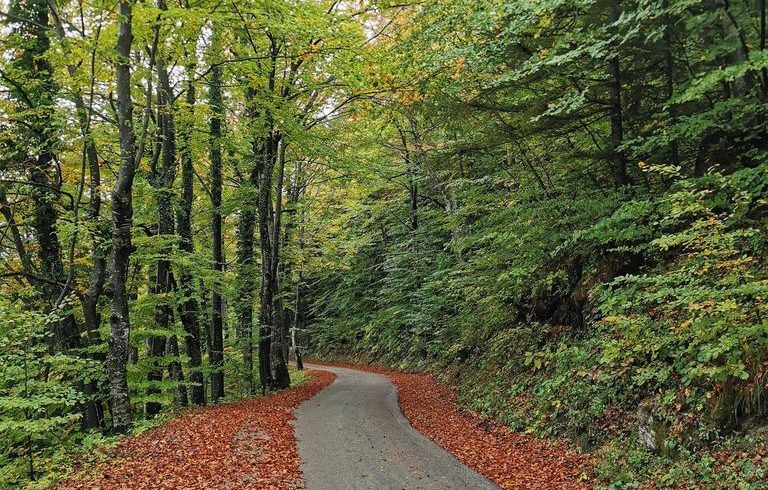 What makes your hospitality a green and healthy place to stay?
All interiors are handmade – from old oak stairs, kitchen, beds to bathroom furniture and railings.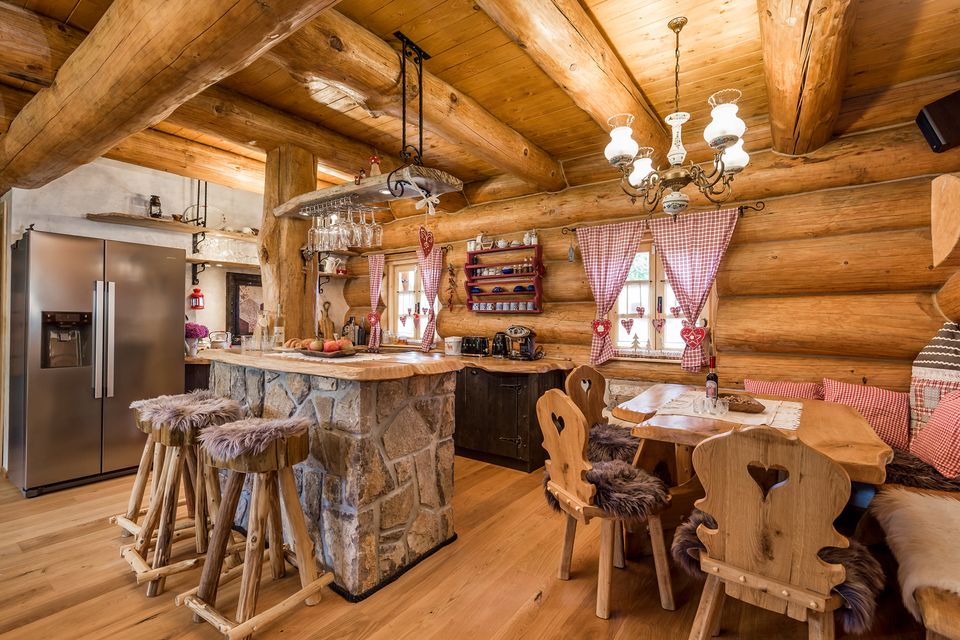 At the very beginning of construction, I would say "when the logs were still in the woods", we bought a few details, furniture and antiques at local fairs to make the cottage different and special. Our favourites are those details that come from the past and were made by hand, which we have brought back to "life".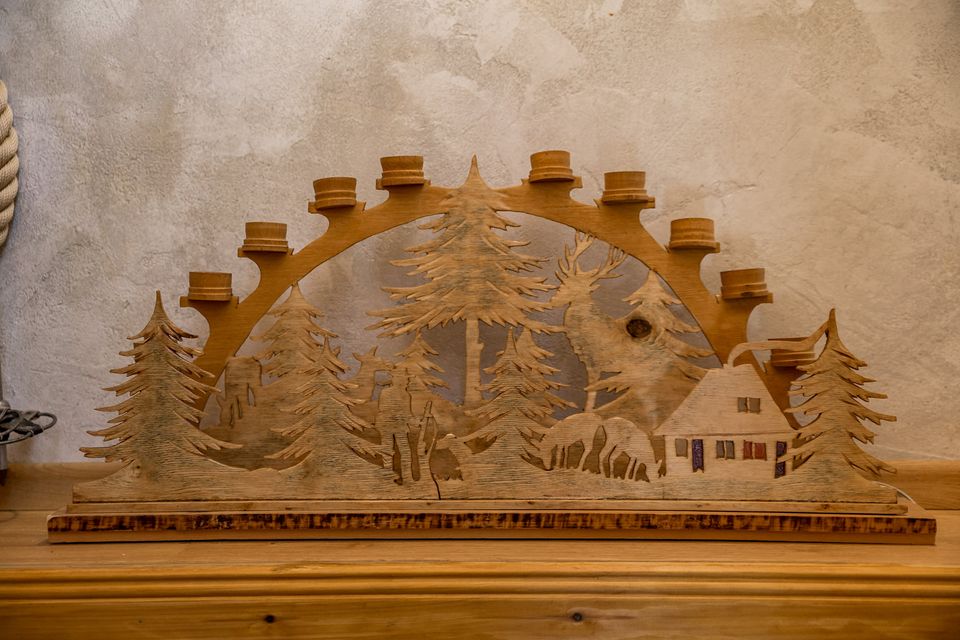 Divjake Log Home under construction. Source: Divjake Log Home


Another particularity is that the cottage is furnished according to Vast, which means in harmony with nature and its energetic rules. And this is probably the reason why guests feel a particular energy, warmth and calmness here. We maintain the hut with natural-based cleaning products, separate and recycle waste, and we also use recycled toilet paper and biodegradable rubbish bags. We collect rainwater and plan to make an organic garden next year. For the guest's personal hygiene use, we also have certified shampoos and natural soaps in eco-friendly packaging, which they can also take away and present as a souvenir when they return home. Most of the products come from Croatian brands (such as Silvan or Pero). Upon request, guests with skin problems, allergies or asthma can sleep exclusively on bedding made of 100% unbleached organic cotton with GOTS certification, and on natural pillows made of buckwheat or spelt (Eco hill).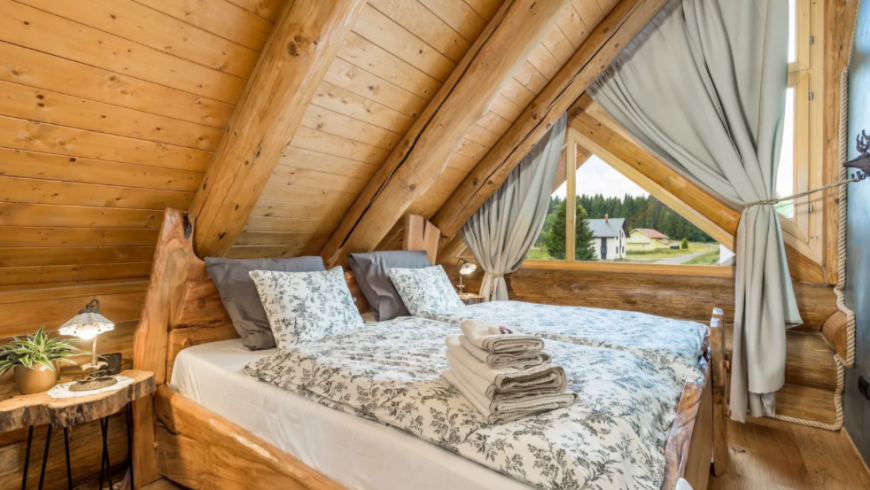 What motivated you to join the green revolution in tourism?
The way my family and I have been living for many years was the main reason why we built such a sustainable holiday home. We were also motivated by the fact that we wanted to be recognisable, having a different kind of eco chalet than that which is already on offer in Gorski kotar and in Croatia in general. Our aim is to always enhance our offer, which is why we constantly plan out improvements. For example, we are going to build a sauna to provide a completely relaxing holiday, and next spring we will plant an organic garden.
Source: Divjake Log Home

What do guests appreciate the most while staying at your place?
Primarily, the atmosphere in our hut makes them feel at home, as they will always be greeted by a small welcome basket of typical Gorski Kotar products, as well as some basic foodstuffs, in case they do not intend to go grocery shopping right away.
Source: Divjake Log Home


They also love blending with our pristine nature and enjoying it in peaceful isolation, which provides them with total privacy.
Source: Divjake Log Home


Book now and experience the magic of Gorski Kotar eco chalet in Croatia, surrounded by the warmth of wood and the calmness of nature!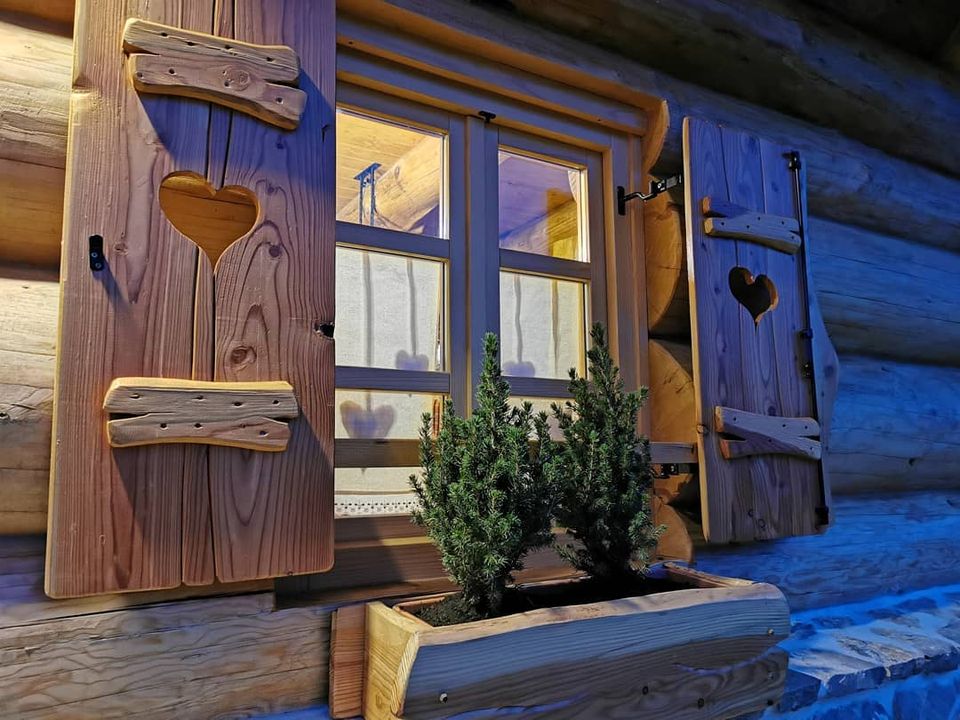 Cover image: Divjake Log Home.