These challenging times have brought us together in the spirit of perseverance. With nature at heart, many are looking to green tourism as the new normal. Istria is committed to welcoming sustainable travelers by introducing more eco-friendly holidays  Check out our eco-friendly travel guide to Istria and indulge in the most unique eco experiences!
Rediscover the charm of slow travel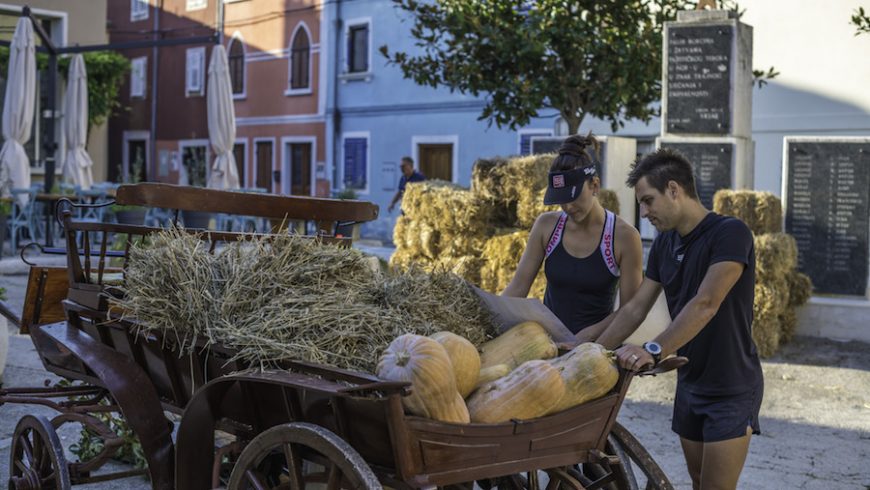 Can you feel that powerful impulse to escape from the city, among olive trees, lavender fields, and delightful vineyards? Istria features a mix of Mediterranean climate, enchanting beaches, delightful rock-top medieval towns, atmospheric cafés, and meditative abbeys.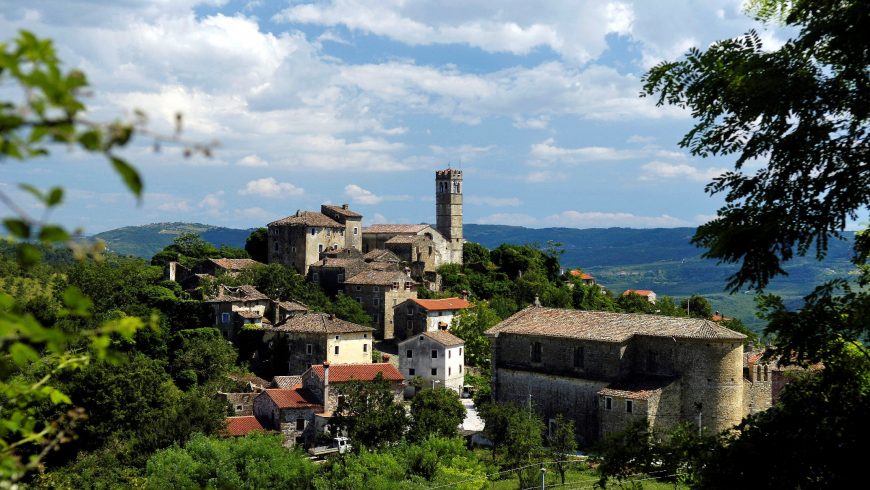 This magnificent region is the kingdom of abundance – a natural richness that over time has quietly become the true currency of life. Here you can unplug amongst the elements, the purest water and air. Altitude swings will take you from sea to sky, from enchanting forest with the legendary giant to the mystical underworld. The Romans lived here and left many ruins, some of the best anywhere.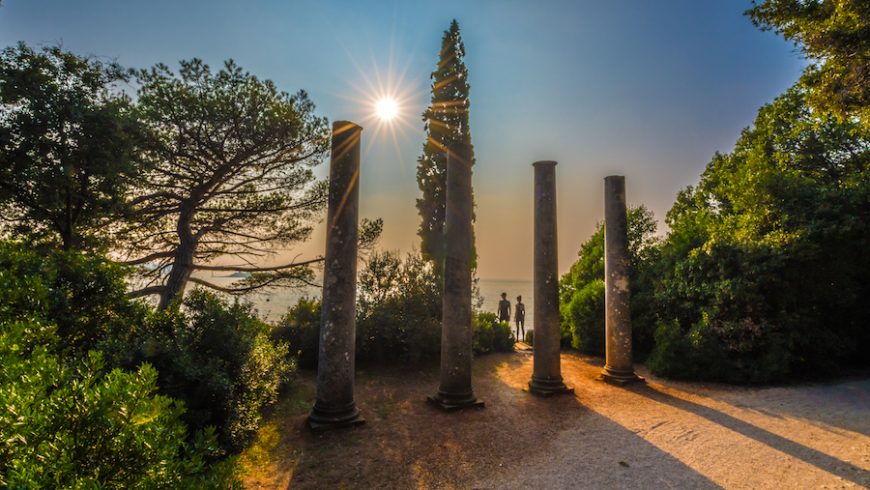 Why go?
Istria will inspire you to rethink your life's values and priorities. To redefine success and clarify what is really important. The exhilaration of discovering hidden gems and spending time with your loved ones will surely remind you of what it feels like to be alive. To find your home away from home.
Where to go?
In brief, everywhere, it's all thrilling all the time. Central Istria with charming old towns is the most authentic paradise for eco-travelers, who adore a touch of vintage. Motovun, Grožnjan, Svetvinčenat, Kanfanar, Vodnjan, are iconic settlements that remained untouched through centuries and surrounded by natural hidden gems. Umag, Buje and Novigrad are the gateways to Istria with 50 km of coastline, among which you can also find eco-friendly beaches awarded with Blue flag.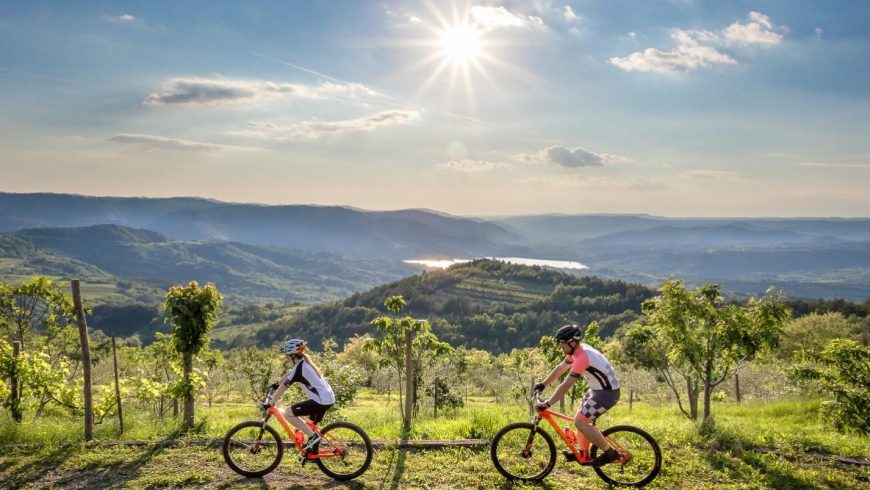 If you are more extroverted, Poreč will amaze you with numerous parties organized in tourist villages and the town's center. The town of Rovinj, just underneath the Lim fjord is surely the most romantic place in the Mediterranean. Art lovers will enjoy the old medieval town of Labin,  filled with art ateliers.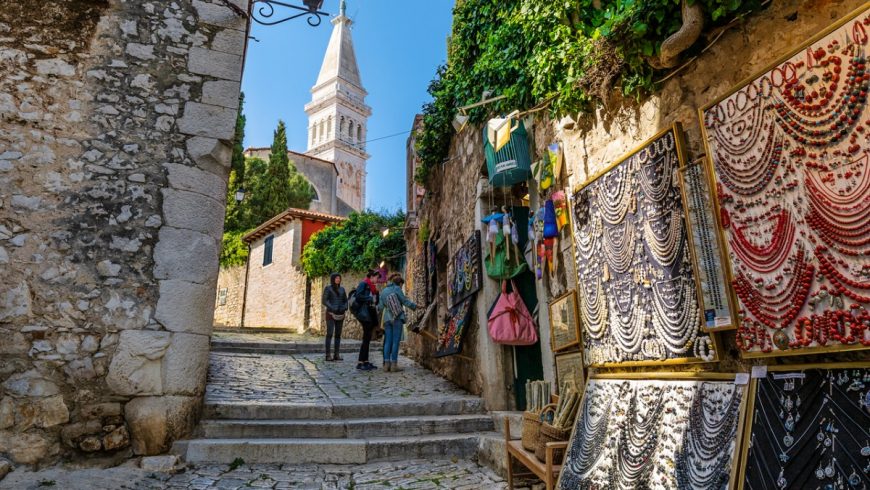 Pula is the largest cultural and economic center of Istria, known for the Roman amphitheater. With 3000 years of history, it offers a diversity of attractions to lovers of culture.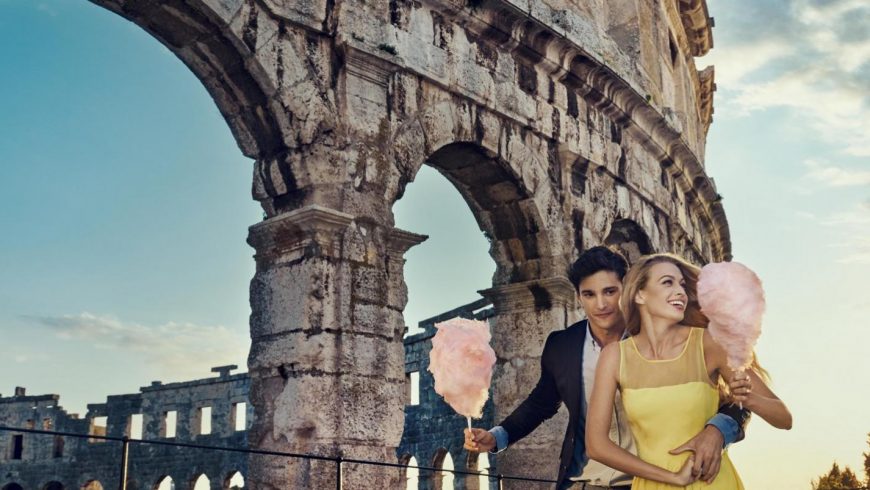 Best time to visit Istria
The best times eco-travelers should visit Istria are between  September – October and between mid-March – June. During these months, you will find comfortable temperatures and fewer crowds at the major sights. Spring will astound you with colors and smells of the blossoming flowers. Summer is delightful, but ushers in high temperatures and more crowds. Autumn is inviting you to participate in olive and grape harvesting.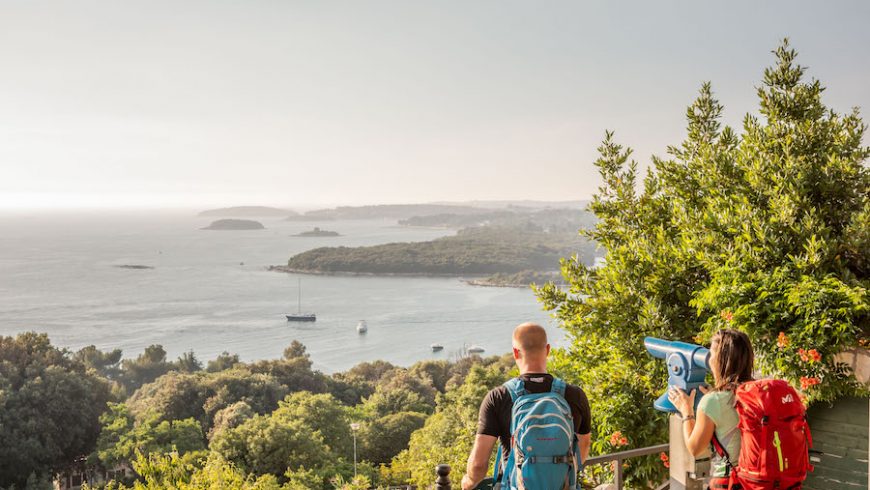 Natural beauties you must not miss
Unplug to recharge in stunning natural parks. Gorgeous corners of unspoiled nature will soothe and heal you, to have your senses put in order. From Brijuni National Park with 14 green jewels immersed in the sea, Cape Kamenjak, known for many places to swim and cliff jump, to Učka Nature park with amazing hiking & cycling trails and opportunities for climbing and paragliding.
Here you can find all Protected Areas in Istria of Outstanding Beauty.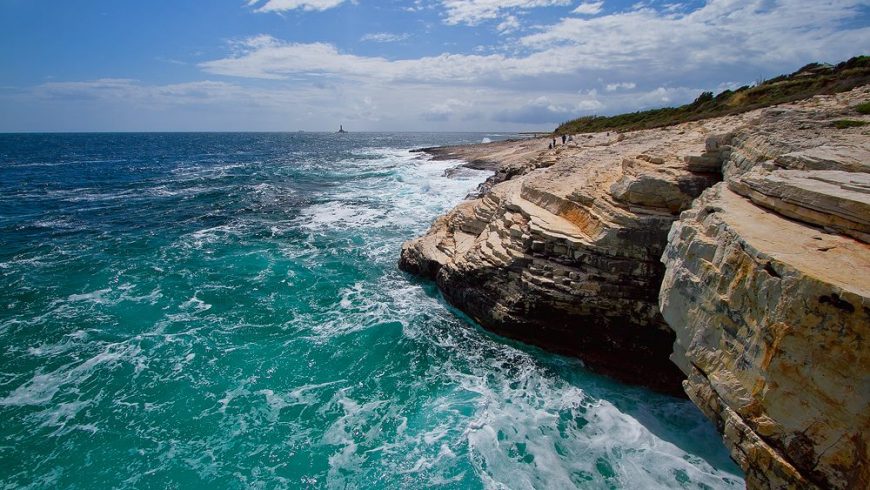 Unique eco-adventures to support local businesses
Inspired for activities outside of the norm? Travel in small groups, embark on green hikes, say no to mass tourism, and yes to real slices of Istrian local life. From sunset gazing on Batana vintage sailboat, snorkeling the underwater trail, to unforgettable horseback riding and cycling ex-railway line Parenzana. Follow a list of top 10 green and sustainable adventures in Istria all year round.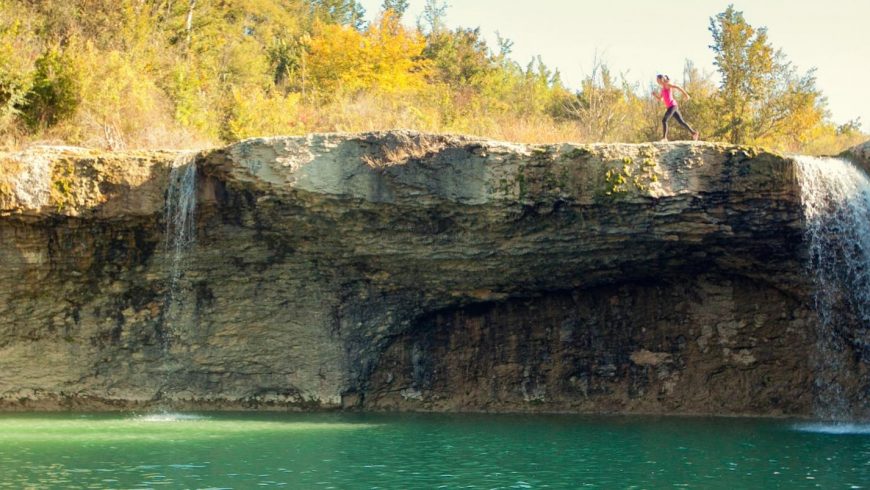 Healthy dining & Istrian superfoods
Especially in inland Istria, you will find several restaurants and taverns with old recipes, offering menus with superfoods directly from their garden. Traditional cuisine is based on aromatic spices, wild-growing plants, vegetables, and seafood. Homemade bread and soup ar part of the Istrian life of old times.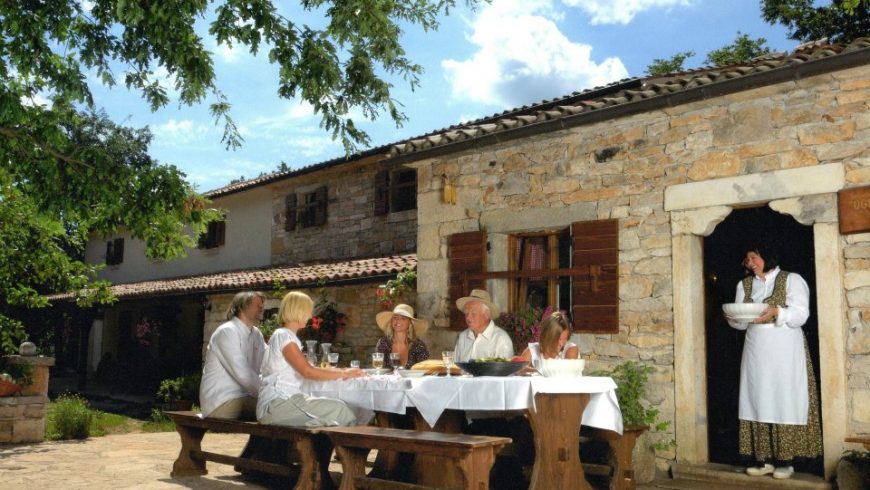 Dishes with wild plants, asparagus, and Istrian truffle are top selection if you are having a plant-based diet. Istria is also famous for its winemaking culture, based upon ancestral knowledge & techniques. Here you can find the finest organic wineries and other delicious ecological products.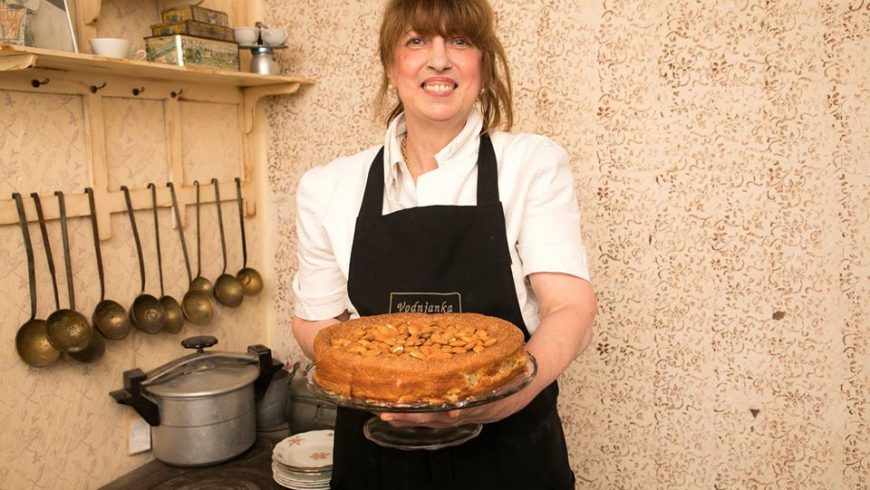 Getting around on batteries
Electric vehicle owners can road trip in Istria with the peace of mind that multiple e-charging stations will be along the way to accommodate their charging needs. Istria is also considered a paradise for people who love cycling. Discover the 6 most scenic e-bike routes in Istria and relax with a refreshing drink or go sightseeing while your e-bike is recharging.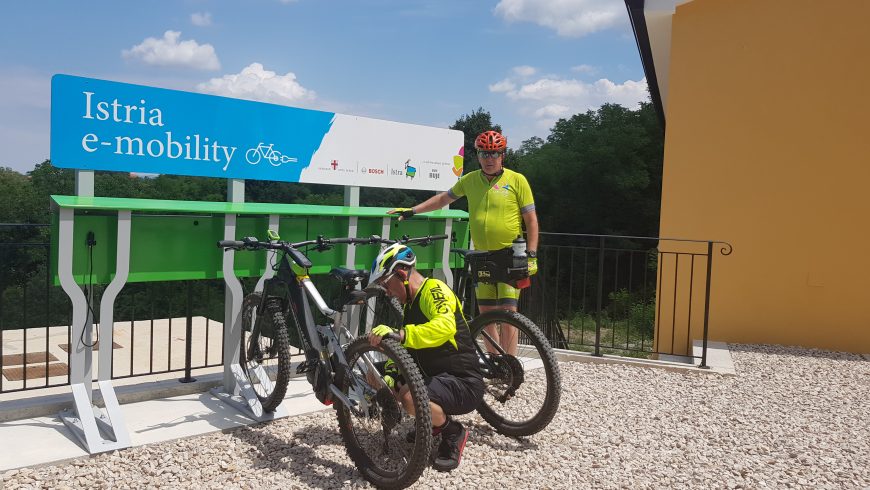 A cultural melting pot: top green events & eco museums
There are plenty of ways to enjoy Istria responsibly, from wild plants festival, solidarity eco markets with certified organic products, to combining wine with springtime strolls in nature. Check the list of all amazing eco-friendly events in Istria and combine fun, with sustainability and environmental concern.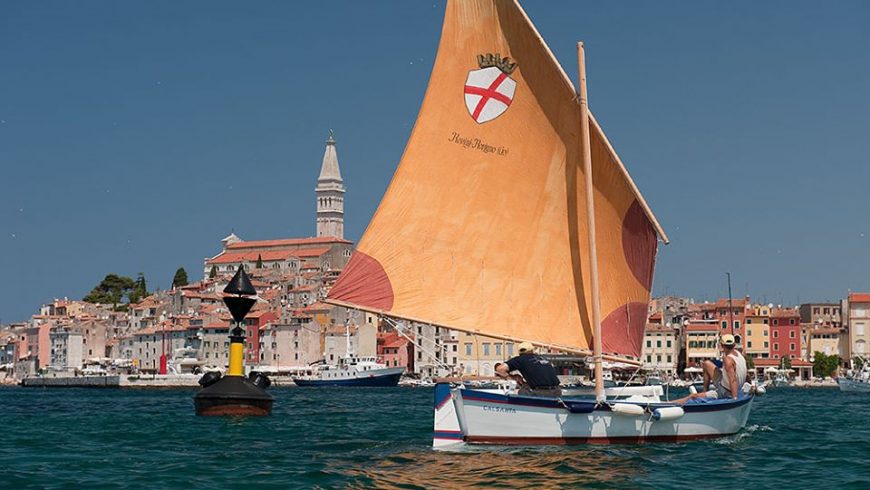 Istria also has a wealth of exciting eco-museums, immersing people in the authentic local culture. Discover the story of olive growing, build a part of an ancient stone cottage or climb on vintage tractors. Choose your favorite eco-museum and instead of just visiting this region, you'll become a part of it for a while.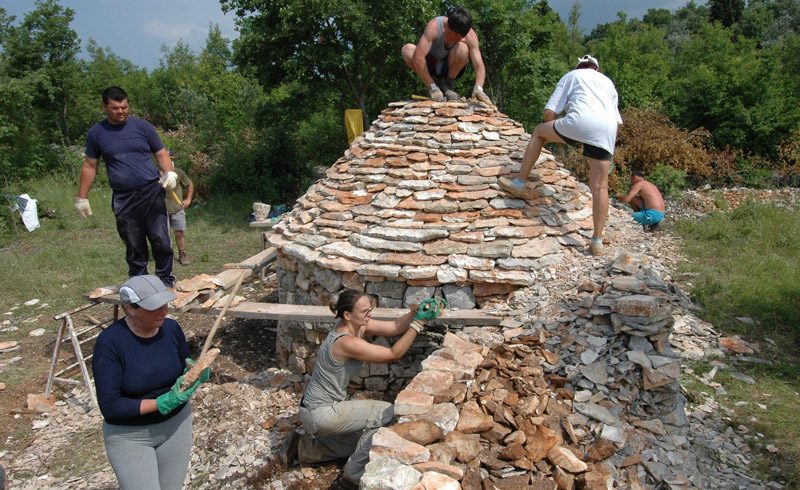 Live like a local: gorgeous green and safe places to stay
Choose one among the most charming eco-friendly accommodations in Istria and support responsible hosts! Eco Domus is a labeling program for eco-friendly accommodation providers that follow the rules and take every care over your safety while reducing environmental impact and contributing to the wellbeing of society. 

It is an urge to visit Istria….no other region in Croatia will nourish as much your green, active and healthy demands. Bookmark this eco-friendly travel guide to Istria and embrace green travel!
Cover photo: Istria Trails