Czech Republic has many beautiful gardens and parks. We chose 5 most beautiful of them, created by great architects from all over the world. Enjoy the day under the trees of these amazing gardens.
Kromeriz – two gardens around one chateau
Gardens were created after the city was destroyed in Thirty Years´ War. Talented Italian architects F. Luches and P. G. Tencalla designed the gardens in Renaissance style with a gallery of statues, antique gods and characters from legends. It is also known under the name Libosad. The chateau of Kromeriz has 2 gardens- the first one is called Podzamecka garden and the second one is Kvetna garden. Kromeriz is a part of UNESCO World Heritage Site.
Pruhonice gardens
Only few kilometres from Prague, magical gardens of Pruhonice castle are waiting for you. Several Czech fairy-tales were filmed here– Popelka, Cisaruv pekar, Pekaruv cisar or S certy nejsou zerty are just few of them. This park is also a part of UNESCO World Heritage Site. Beautiful paths around the area are 40km long.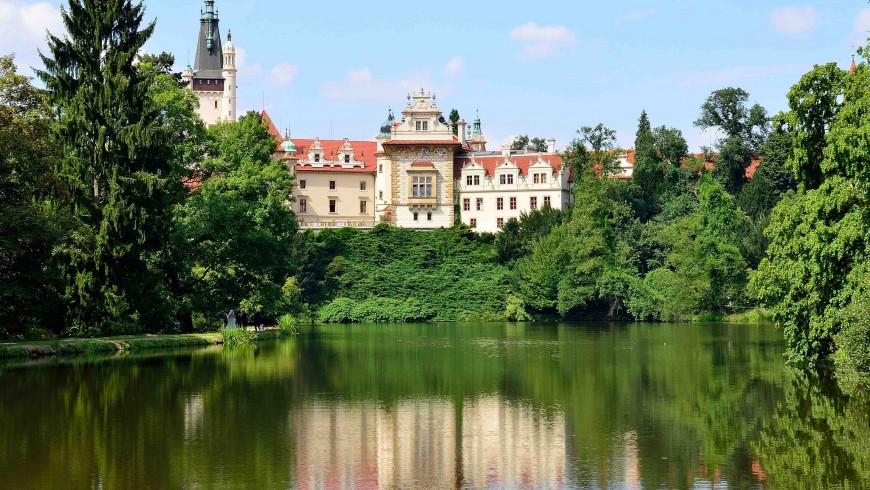 Konopiste park
Park belongs to largest and most beautiful ones in Czechia. You can find also a Rose garden here, where more than 5000 of rose shrubs blossom. In a greenhouse created by František Ferdinand d'Este, palms, orchids or succulents, as well as yellow roses are waiting for their admirers. Park is a home to deer, mouflons and a bear called Jirka. Don't worry. They are all in corral.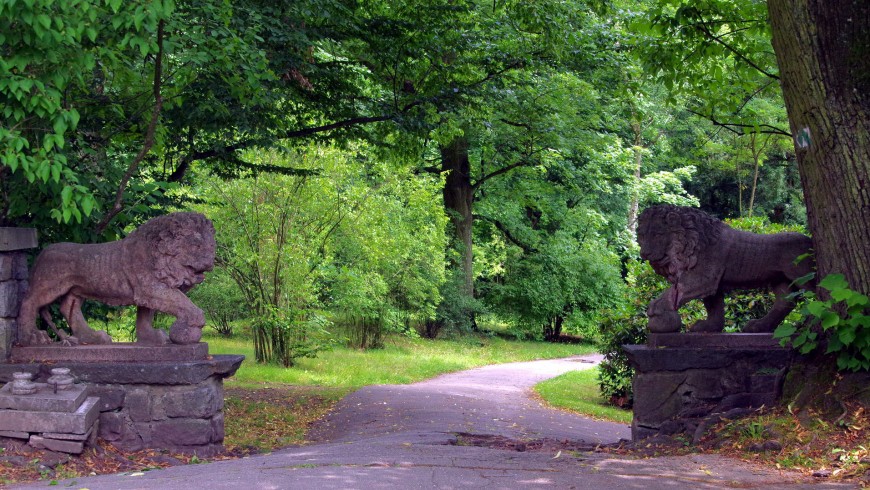 Dobris chateau
The park together with chateau are open to public during the whole year. The owner of the chateau and park is Dipl. Ing. Jerome Colloredo-Mannsfeld. The baroque garden is designed based on French style. Czech fairy-tales Princezna ze mlejna 1 & 2 and Princezna so zlatou hvezdou na cele were filmed in the area.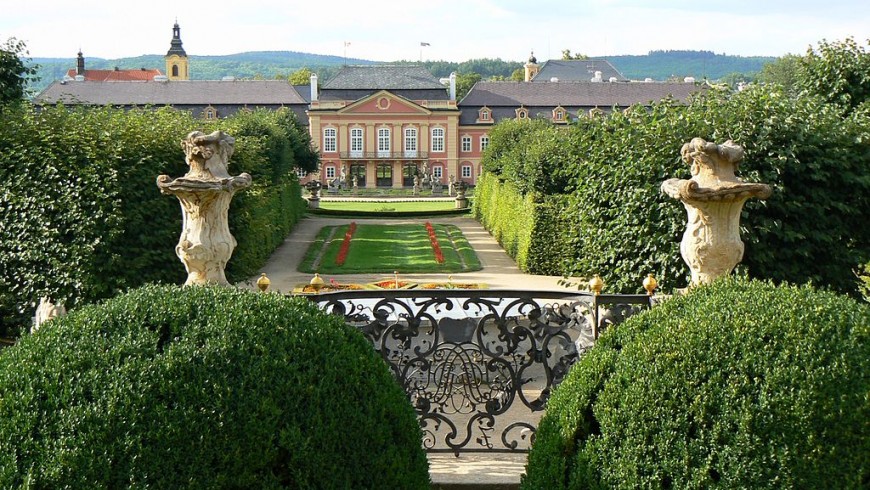 Lednicko- Valticky areal
Another park in UNESCO World Heritage Site. The park is also called "Gardens of Europe". Why? During 350 years, all garden designs were applied here. We already wrote about Lednicko-Valticky areal. You can find exciting itinerary around the park here.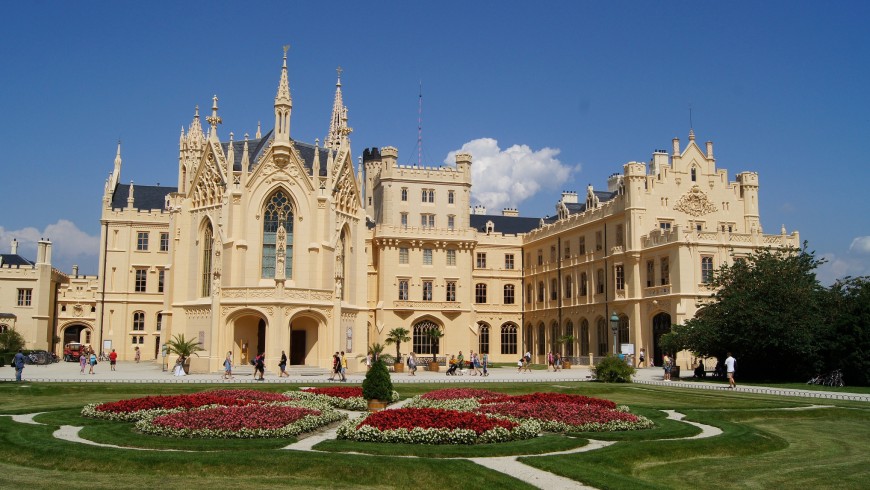 Cover Image: Photo by Marzper, via Unsplash