They almost seem to face each other, the Brenta Dolomites on one side and the Adamello-Presanella group on the other. Here there's Adamello Brenta Geopark, the largest protected area in Trentino. Between fairytale landscapes and wild nature, in this wonderful territory you can get lost among majestic peaks, suggestive glaciers, thick woods, waterfalls and enchanting lakes. Are you ready?
Why Adamello Brenta Natural Park is a Geopark
The park was established in 1967 and over the years has significantly expanded its boundaries, up to the current 620.51 sq km. In 2008 it obtained a very important recognition, joining the European and World Geoparks Network. The new title testifies to the extraordinary wealth of the geological heritage of the area, which is over 350 million years old: 61 geosites are present, each type of existing rock is represented and there is also a particular intrusive magmatic rock with a similar appearance to granite, Tonalite. Furthermore, the recognition given by UNESCO confirms the validity of the sustainable development strategy implemented in the territory and by local populations.
Experience Adamello Brenta Geopark
Living Adamello Brenta Geopark means walking among nature, breathing deeply, embarking on hiking trails to discover geology, fauna, flora and local traditions. There is so much to see and do! We recommend these 5 experiences.
The Nardis Falls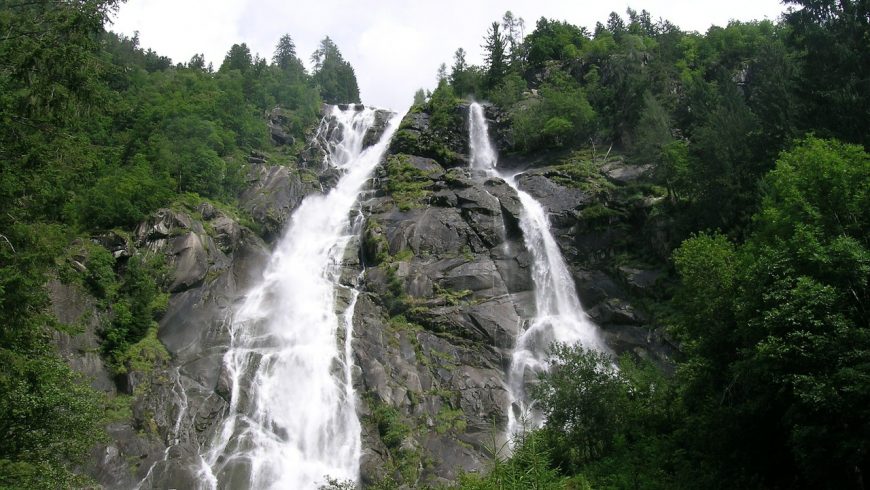 In the valleys of the Adamello Brenta Geopark, the waterfalls are many. They dot the territory creating suggestive atmospheres and inspiring legends. Among the most beautiful are the Nardis waterfalls: a 100m jump at the entrance of Val di Genova. In the summer it is an amazing water show. In winter the water is immobile, dressed in ice.
A tour around the lake Tovel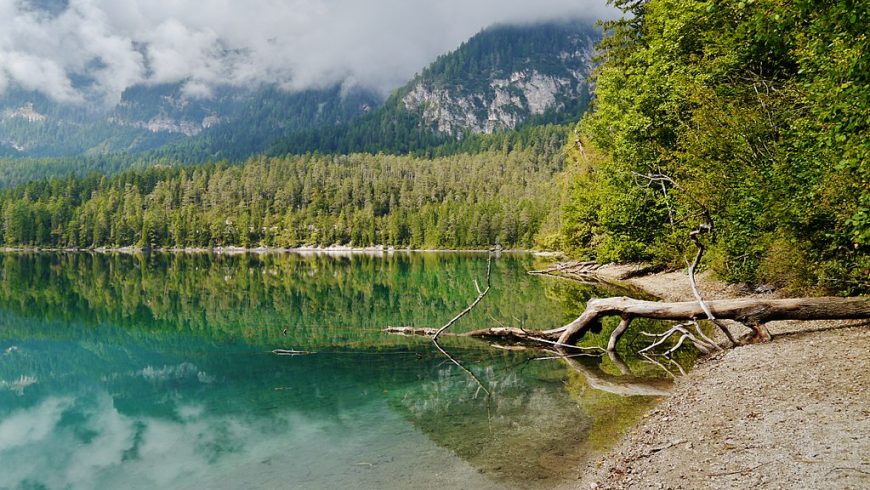 In Val di Non, at about 1200 meters above sea level, there is Lake Tovel, nestled between woods and mountains. It is a jewel with a thousand shades of colors and someone calls it "Caribbean of Trentino". It's impossible not to fall in love with it and not want to dive into its crystal clear waters. Thanks to an enchanting path, in a short time you can go around this stretch of water.
Discovering the brown bear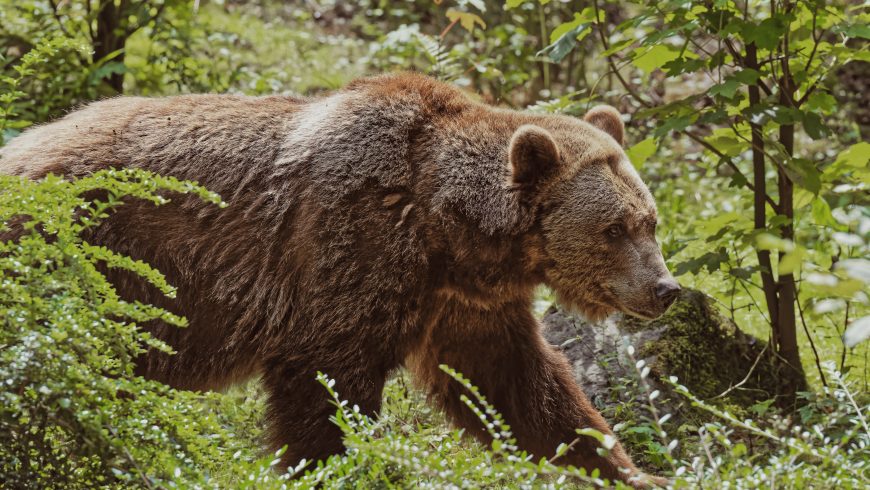 The symbol of Adamello Brenta Geopark could only be the brown bear. In fact, there are several specimens living in these valleys. In Spormaggiore you will find a unique Alps wildlife area, which houses, in a large fenced forest, some specimens of brown bear and three wolves.
Brenta Dolomites by bike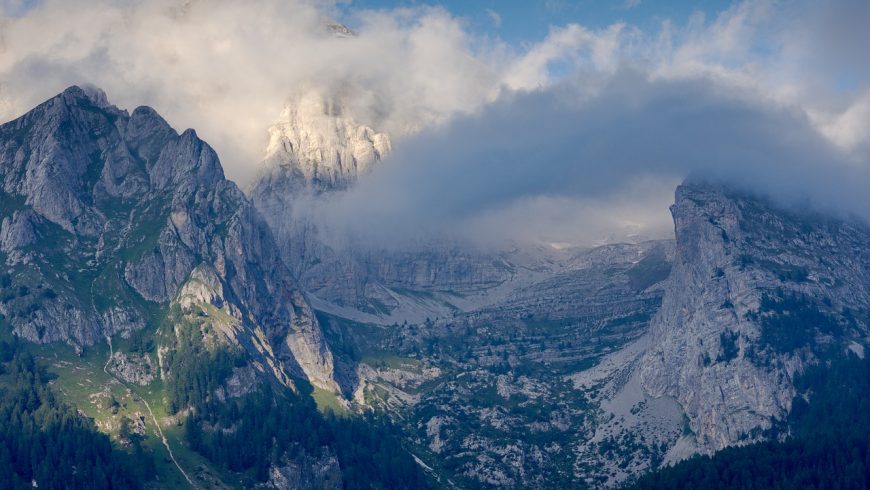 You can choose between cycle paths in the valley floor, between meadows and cultivated fields, apple trees in bloom and vineyards or challenging dirt roads, breathtaking descents and high altitudes between waterfalls, glaciers and alpine lakes. Among the most beautiful itineararies in the park, the two itineraries, the first of 136 km and 4600 meters of total altitude difference and the second of 171 km and 7700 meters of total altitude difference, allow you to live a truly unique experience on your mountain bike.
A stay in the Adamello Brenta Geopark in an eco-sustainable hotel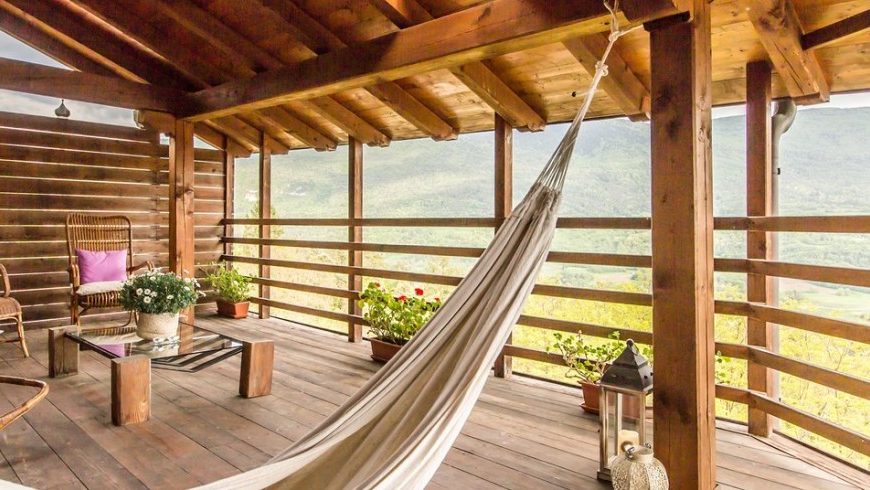 Adamello Brenta Geopark established in 2003 the "Park Quality" brand which rewards accommodation facilities that meet environmental protection requirements and enhance the area. On our portal you can book your holiday in one of these eco-friendly accommodations. So you can experience the Park and its wonders on tiptoe and in an authentic way!
Coverphoto © Zonta72 via Wikimedia