When you think about Spain, do you imagine the sun, nature, good food, and excellent hospitality? Good guess! That's exactly what Casas Benalí is about with a slow vacation to enjoy them all.
An eco-hamlet, renovated by the Dutch owners, will let you discover a new kind of Spain. Far from the city noises, away from fast tourism. On the contrary, it is delved into the wonderful silence of nature, surrounded by new landscapes that you could never dream of.
The poetic harmony of rural life, silence, and sharing
Casas Benalí lies in the green area of Valencia, forget about being in a city, though. Say hello to nature, to the woods, to the animals crossing your street. This little piece of heaven is for you the moment to rediscover yourself, to have a good break, enjoying every minute, and then go back to your life with renewed energy.
What makes this eco-stay unforgettable is the warm and sweet welcome of the owners, a couple who has been committed to hospitality for years. Nowadays, they decided to concentrate on their project. That is, creating an oasis of relaxation, fun, coziness with their hands for you.
The authenticity of a warm welcome
Casas Benalí welcomes you with whatever can perfectly meet your needs. Therefore, you can choose from camping, b&b, guesthouse, an 8-people house. Moreover, they are all provided with an open kitchen and a modern pool in the green. You will have a large space for sharing the experience, for conversations, yoga classes. Yet, if you like, there will be privacy enough to dedicate time to yourself.
Let's hear the story told from the writer of this Spanish story, a brave couple that put their heart in their work to let you live the magic of Spain.
Interview with Martine, owner of Casas Benalí
1. Could you tell us something about Casas Benalí, and how did the project of your eco-friendly hotel start?
Casas Benalí is a restored hamlet with 68 hectares of land on a 1-hour drive from the city of Valencia. Ecotourism and Eco farming go hand in hand here. Dutch owners Daniël and Martine work with an international team with the same spirit: promote a healthy, ecological, and sustainable way of living.
We are a Dutch couple whose hearts truly belong in Spain. Since 2009 we are totally dedicated to rural eco-tourism.
Our passion for the Mediterranean/Spanish cuisine, good products, and the organic farm became the drive of Benali.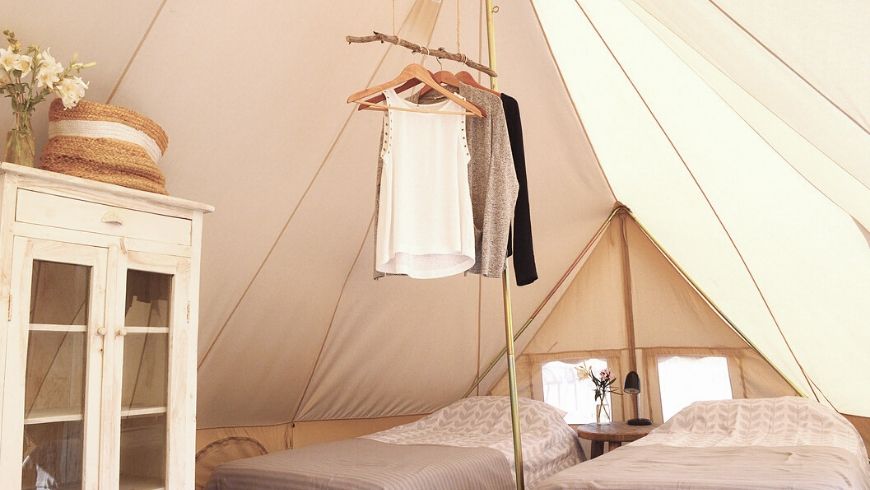 2. What practices of sustainability have you undertaken?
The hamlet was abandoned for many years. The first 3 years we spent all our free time to recover the 2000 olive trees, the fields with almond and walnut trees and all the fruit trees.
We build a permaculture vegetable garden to keep our veggies safe from the wild pigs and save water by covering them with straw. It is also less weeding.
When the generator broke, we decided to replace it with solar panels. Now the panels supply the whole hamlet and mini camping with electricity.
Our zero-waste philosophy is challenging us. We reuse all materials instead of buying new things. We avoid plastic. For example, all drinks are in recycling glass bottles and will be picked up weekly by the supplier.
Organic waste goes to our animals (chicken, pig, rabbit, dogs, and cats) or the compost-boxes in the vegetable garden.
We cook ecological food and organize once a month an ecological farmers' market in Benalí where all the local farmers can sell their products.
3. Which green itineraries near the hotel do you most recommend?
We are lucky we are surrounded by many itineraries. Hikes between 45 min and 4 hours are starting just in front of our door. Through the mountains, the green fields, caves, along streams, and little hidden lakes where you can swim.
It is a paradise for people who like mountain biking, horse riding, and adventure hikes.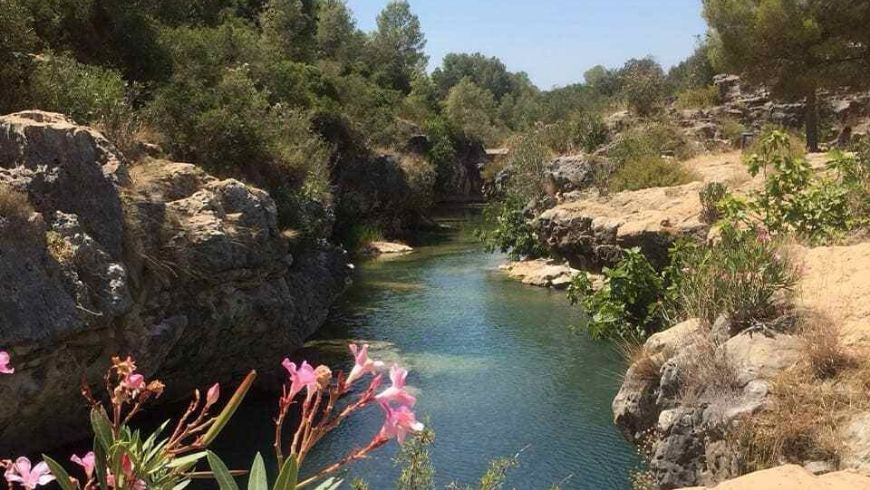 4. What experiences your guests enjoy the most of their stay in your place?
Benalí has something unique to offer – silence. No traffic, no noise. Only nature. Where else do you find a place where you can meet the silence?
The stunning views, healthy food, yoga classes, and our hospitality gives our guests the experience of disconnecting and taking care of themselves.
5. In your opinion, do you think the number of people looking for holidays immersed in nature, away from pollution, is increasing?
These days, people are even more looking for tranquility, disconnection, nature, healthy food (also during their holidays), and personal attention.
6. What does it mean for you to be a part of the Ecobnb community?
Sharing my values about a sustainable life is important to me. I would like to recommend other places with the same values to my guests and family.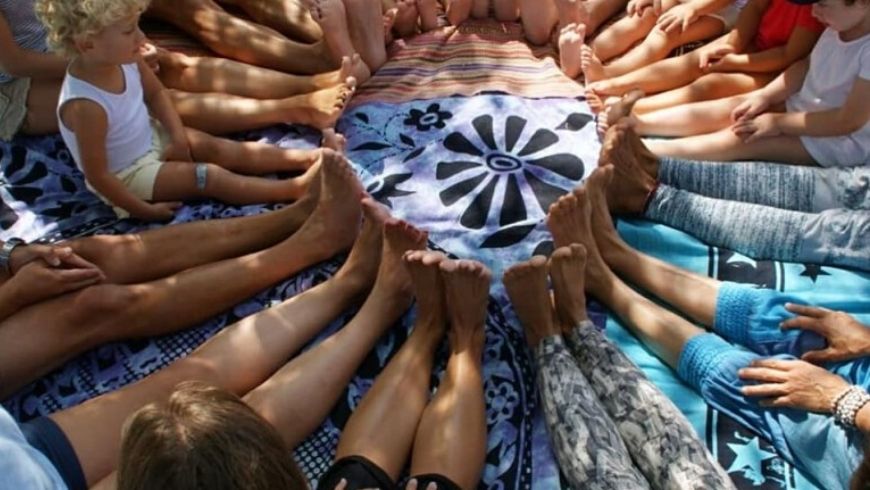 How warmly and proudly the owners talk about Casas Benalí instills a sense of positivity, of comprehension. Even before leaving, you will be sure you will find everything you need, but rather you know you are traveling towards your little piece of heaven. Casas Benalí is the right place at the right moment. As always, we wish you a pleasant journey!