Spend the night in a yurt and you'll live an unforgettable experience. You could choose a small yurt but there also many luxury ones. The most relevant point is that this is the perfect way to spend your holiday if you want to stay in touch with nature.
Live the authentic Nomadic experience, just like the Mongolian population!
What exactly is a yurt?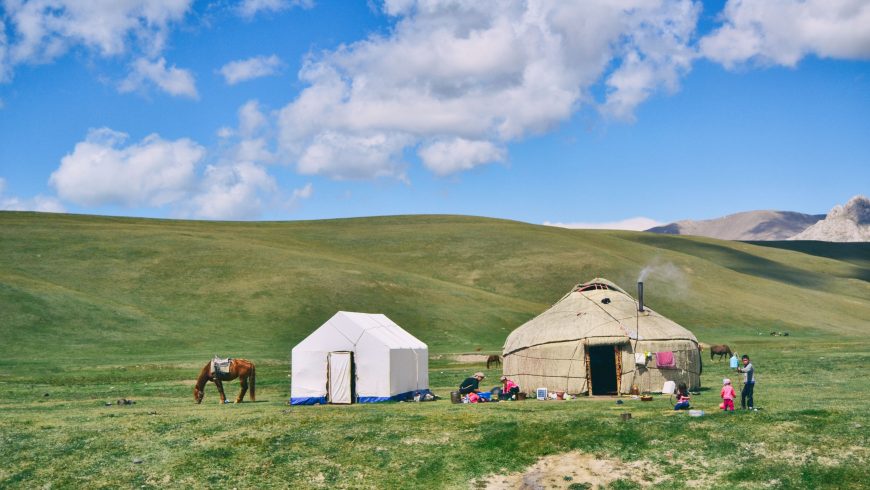 A yurt is a round and cozy shelter made of animal skins (or felt) and wood. In other words, it is a circular tent. Mongolian people also call them "ger".
It doesn't rely on stakes or any kind of ropes to hold itself up; on the contrary, the roof ring, the walls and rafters work against each other with tensioning bands to keep the structure standing. Depending on what you prefer, the yurt could be from 2 to 3 meters high.
They are useful both in summer and during winter; as a matter of fact, you choose how many layers of tissue you prefer, depending on the outside temperature. In the center of their yurts the Mongols used to build their cooking fires, opening a smoke hole for the purpose. Of course, when it's pouring rain this hole could be a little bit inconvenient, since nobody wants rain in their living room. However, you could find an easy way to close and open the skylight in simple steps.
Which is the perfect place to try the Yurt experience?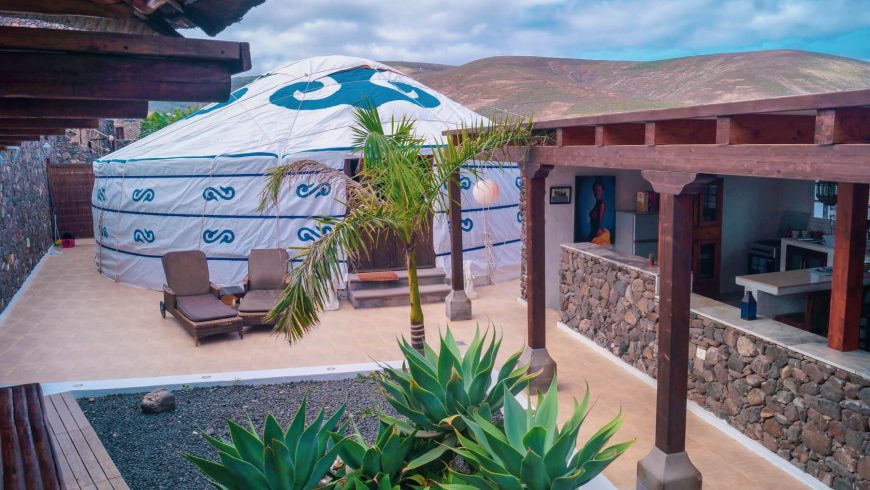 At first, yurts were traditionally used by shepherds from Mongolia, Kyrgyzstan and Kazakhstan. But, right now, they're spreading all around the world. So, it's not so difficult to find this kind of tents to camp. Yurts have all a round shape and a wooden construction, however their design may vary. From small yurts to bigger ones.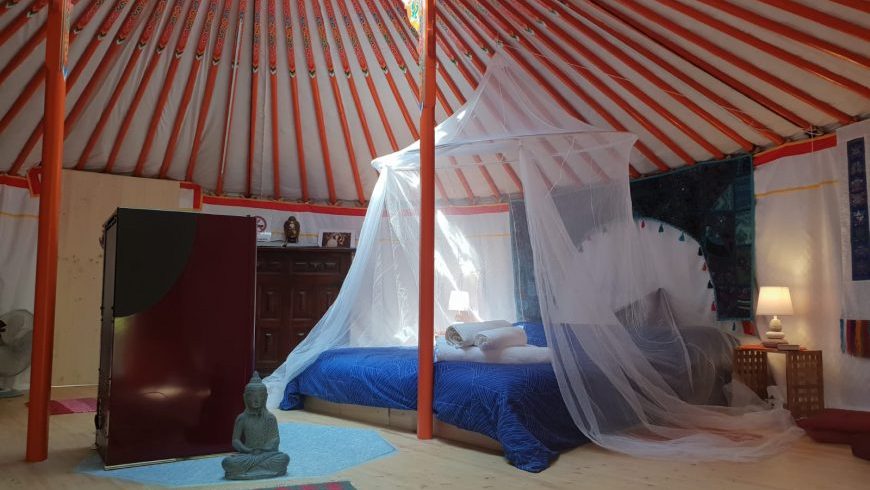 Since yurts are becoming increasingly popular, they are spreading throughout Europe. Germany, France, Portugal, Denmark or Ireland: nowadays you can find Asian nomads yurts in different climate zones.
Basically, nomadic homes are designed for dry climates with severe temperature fluctuations.
For rainy regions there are special protective sheets. Thanks to the insulated wooden floor, a roof window and a waterproof tarp, you can spend a pleasant holiday in yurt also in Northern Europe.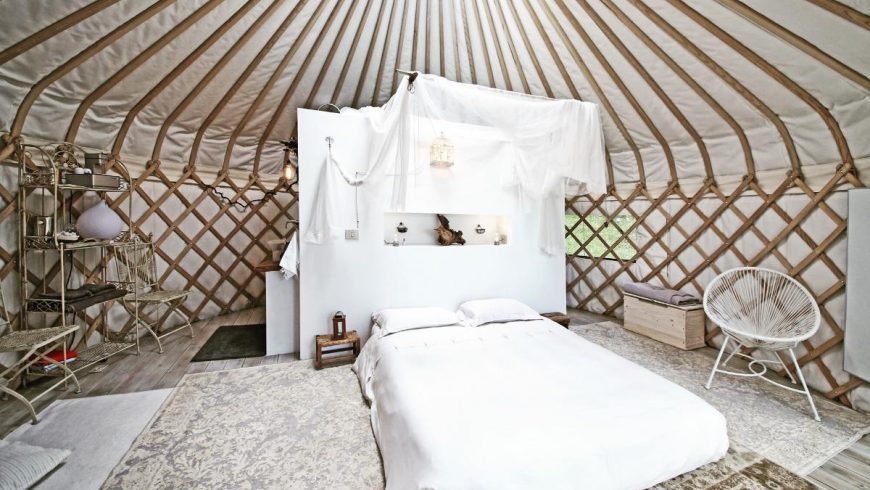 Camping in a tent is an excellent option for a holiday in nature during summer. Among the best ideas for a weekend in Italy you could find a yurt located on the southwestern shore of Lake Garda, near the town of Salò.
Which are the advantages of choosing a yurt?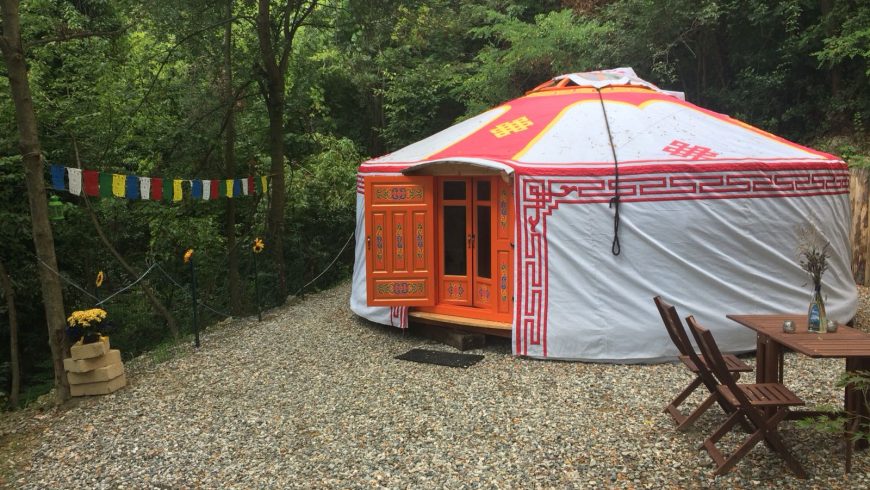 The fact that the walls are made up of a few layers of different materials creates a close connection with nature. Just a few centimeters separate you from the outside and the wildlife. You can live and sleep in a comfortable way protected from the wind and the rain. From your accomodation you can hear birds singing. When you exit the door, you are directly in an open green space.
There are different types of yurts. From very simple accommodation to luxury models with elaborate designs, equipped with kitchen, appliances and high quality furniture (Glamping). 
Compared to other tents, in yurts there's more space available, due to their vertical walls. In addition, the yurts are built to withstand earthquakes and storms.
Traditional Yurts Rules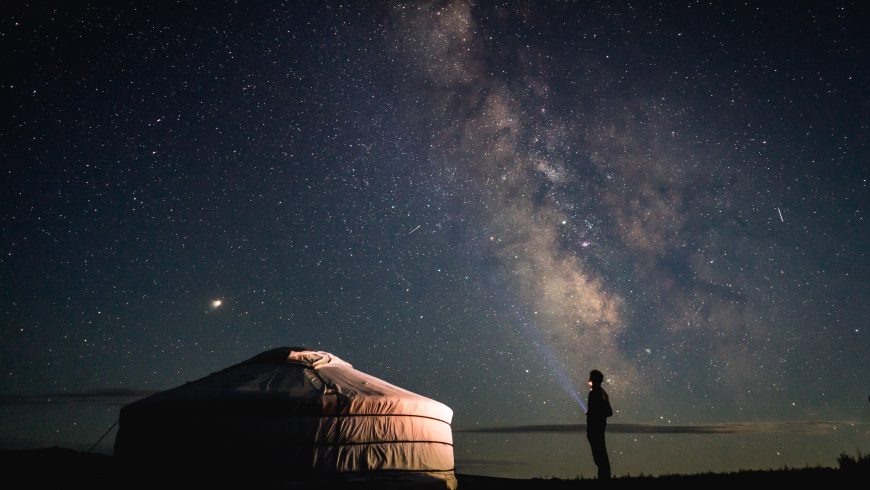 Before you plan your Yurt holiday, you should be aware that there are some rules to follow. Especially if you visit the yurts native country. If instead, you spend a yurt holiday somewhere else, this is not necessary but it's always useful. 
Knocking is considered hostile.
When entering, you should bow your head.
Your feet should not be facing the central fireplace.
If you visit a new yurt, sit on a pillow and enjoy a drink.
When doing an activity, use your right hand.
There are many more rules to know. But you don't need them for a yurt holiday in Europe. What's more, nomads aren't rude with people who don't know exactly their habits. 
How eco-friendly are Yurts?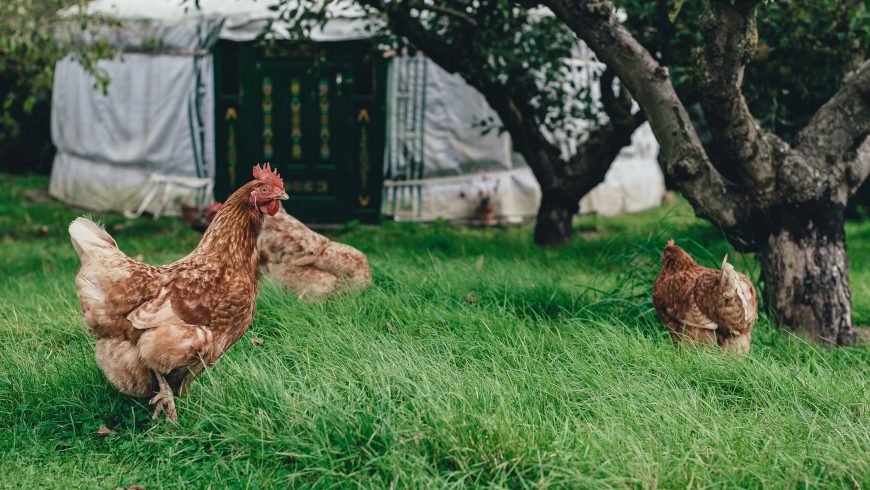 The yurt structure is made of wood. Also used is bamboo, which is a rapidly renewable raw material. In the original yurts the layers of tissue were made of felt, wool and fur. There aren't dangerous and chemical materials in yurts, but just natural ones.
There are many specialized companies in constructing Yurts and most of them use natural raw materials because they care about the respect of the environment.
These tents adapt perfectly to the landscape and can be quickly dismantled and transferred to a new location. So, they aren't dangerous for the environment.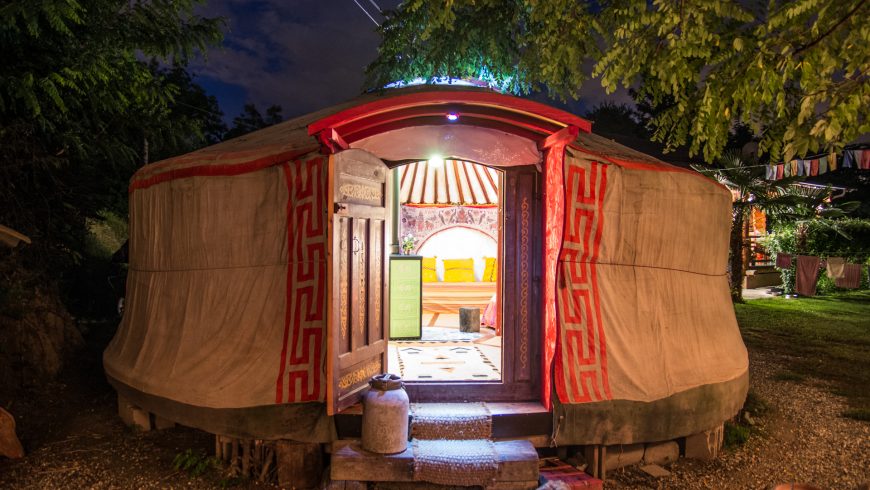 And you? Have you ever tried a magic experience in a yurt? Let us know!
Cover Image: Photo by Yang Shuo on Unsplash