The holistic and eco-friendly farmhouse Valtidone Verde is a magical place in the hills of Oltrepò Pavese. Here you can u
nplug and enjoy the silence, zero km food, discover kinesiology and its benefits.
If you are looking for a warm and friendly place, Valtidone Verde is the right destination for you!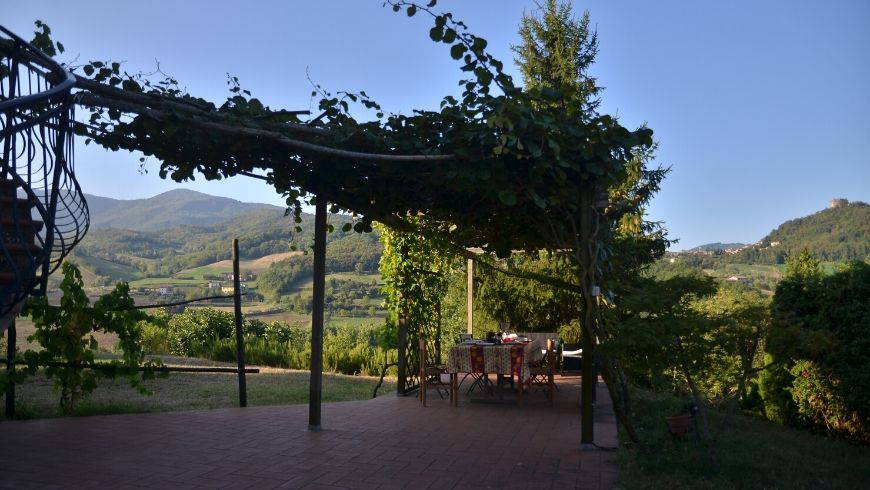 Valtidone Verde is an eco-farmhouse in the unspoiled hills of Pavia, just an hour and a half from Milan. Moreover, it is close to many points of historical and naturalistic interest such as the Zavattarello Castle and the Botanical Garden of Pietra Corva.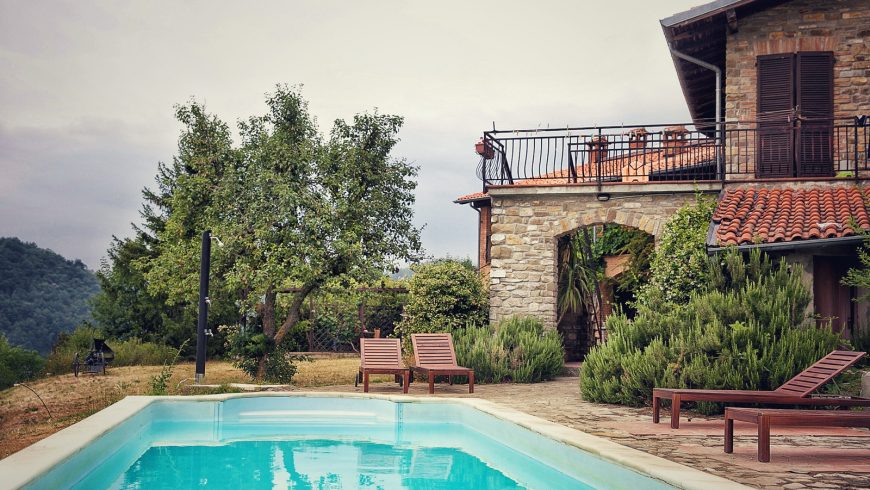 This holistic eco-farmhouse is the perfect destination for your next green holiday. Here you can unplug and rediscover well-being thanks to the experiences that the farm offers, including kinesiology sessions. In addition, you can practice your conversations in English with native speakers.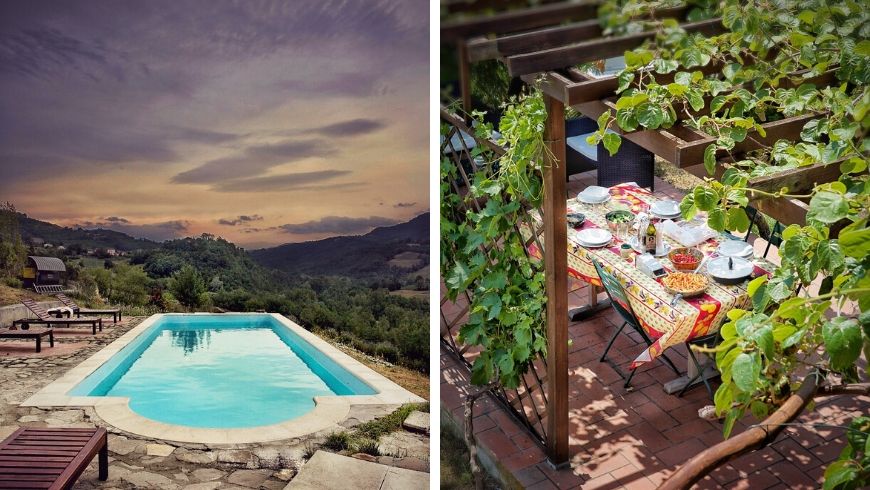 At Valtidone Verde you wake up with the smell of homemade cakes and leavened bread with century-old sourdough and freshly ground stone wheat. Moreover, the are various homemade jams and products of the organic farm.
Come and discover the benefits of a total immersion in nature without giving up simple pleasures like a chat over a glass of wine or healthy breakfast at zero km. 
Read on to find out what Ludmilla, owner of the farmhouse, told us.
Interview with Ludmilla, owner of the Eco-farmhouse Valtidone Verde
How did you start the Valtidone Verde project?
It was an idea of ​​my mom, born in Prague but in Italy for half a century now. She found out these places almost by accident. As a child, the Russians seizured the private family property and in 1968 she left Czechoslovakia. In the late 1970s she was convinced that the Soviet bloc would also absorb Italy. At the time we had an apartment with over 100 m2 of private garden near the central station of Milan. She fearfully sold everything and sent the money to Germany. When she realized that nothing she feared would happen, she placed an ad on Secondamano looking for a house with a small garden on the outskirts of Milan. What they offered was not on the outskirts of Milan and was a little more than a garden (8 hectares!). Intrigued, she went to see the place and fell in love with it instantly.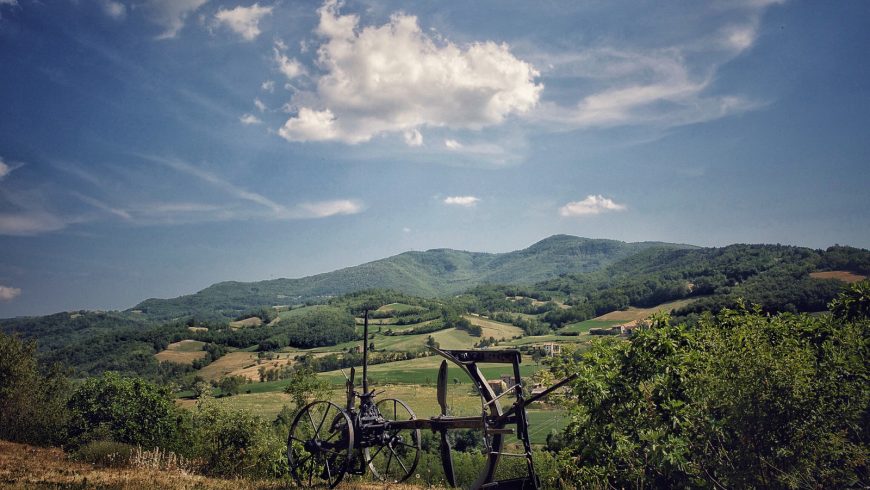 From house to agritourism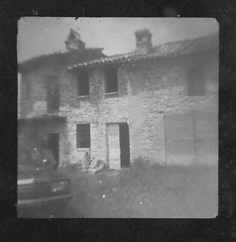 When they started renovating the house, they realized that being centuries-old, it had no foundations and the walls were dry. So, they kept the perimeters and rebuilt almost everything, while maintaining the thick stone walls that give that natural fresh air during the summers. By rebuilding it from scratch, my mom created a series of guest rooms that were independent and totally autonomous, which proved to be very useful when she decided to open a farmhouse. In 2009 there were all the changes I talk about in the interview and since 2010 I took over the facility, however removing the restaurant and opening the kinesiology study.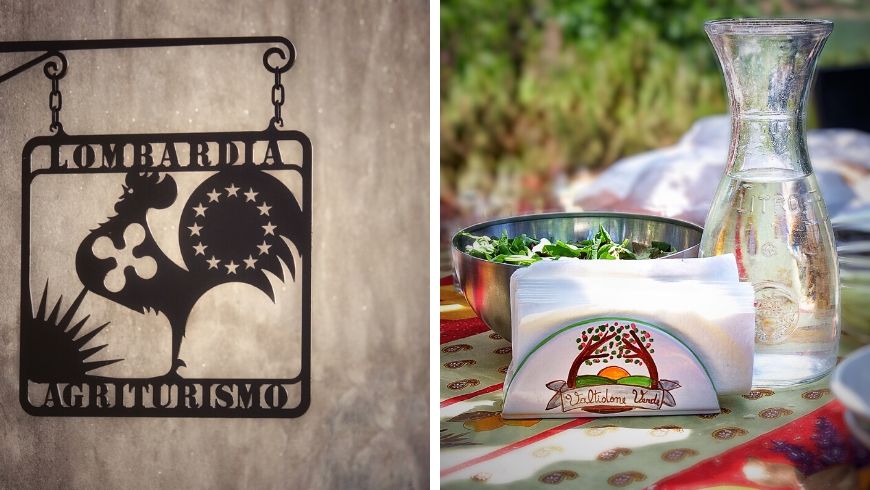 What good sustainability practices have you adopted?
When we bought the house, we decided to renovate it following an ecological perspective. We installed a heating system that is powered by solar thermal and a heating fireplace. Photovoltaics already existed and we have enhanced rainwater collection, composting, flow reducers and LED lights as well as many other small precautions (we have the ecological certificate Legambiente).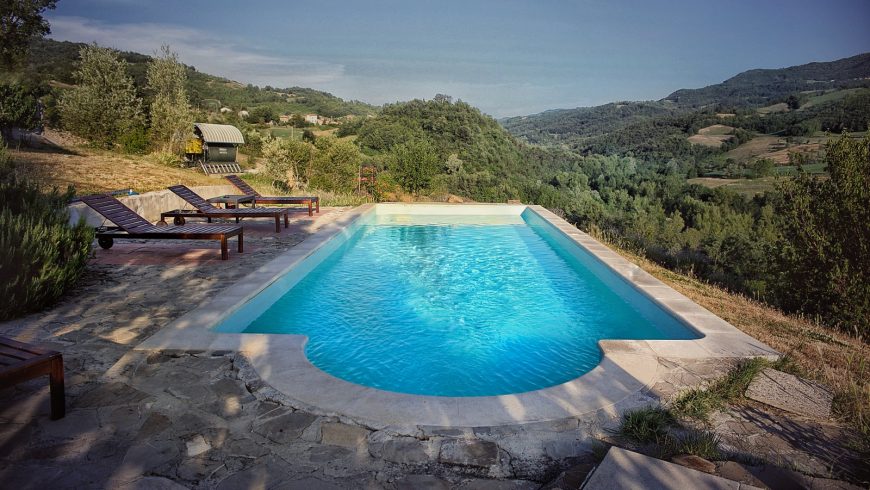 What do guests appreciate the most during their stay at Valtidone Verde?
The beauty and tranquility of the place, the authenticity of the territory, a northern Tuscany not yet so exploited. Also, another thing that our customers appreciate a lot is the opportunity of having Friday night for free. We are Sabbath keepers Christians which means that from Friday sunset to Saturday Sunset I am not cleaning the rooms or serving breakfast. We, therefore, decided to offer those lodging on Saturday night to check-in Friday afternoon if they may for free. And customers love this option.
Which green itineraries in the surroundings do you recommend?
There are really so many options, such as trekking routes, castles, spas, national parks, visits to producers, horse riding through woods and vineyards and much more.
Zavattarello Castle
Primroses at the Botanical Garden of Pietra Corva, photo of J.M.Garg via Wikimedia
Zavattarello Castle
Zavattarello Castle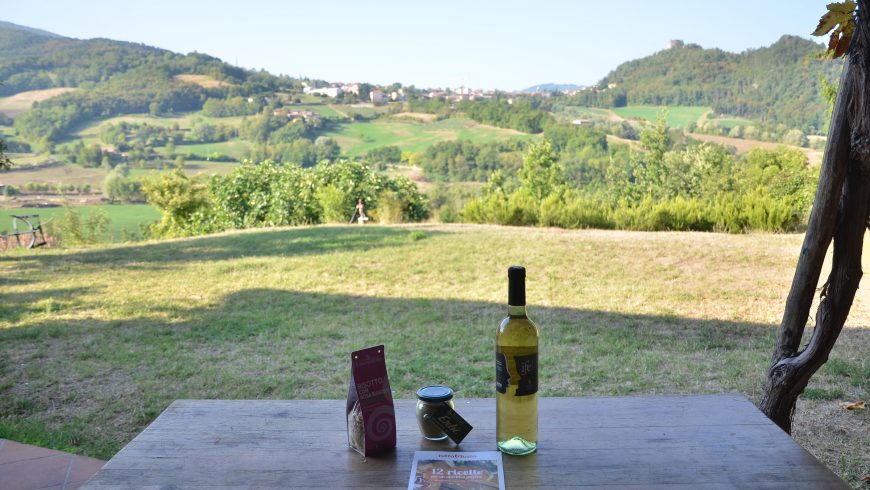 What does it mean to you to be part of the EcoBnb community?
We joined right at the beginning of your project because you fully reflected our ideals and we have always been big fans of yours. Being an ecobnb means making a choice of sides and communicating very well what your positions are. Anyone looking for an ecobnb believes in certain values so it is a joy for us to share what we have with those who can truly appreciate it.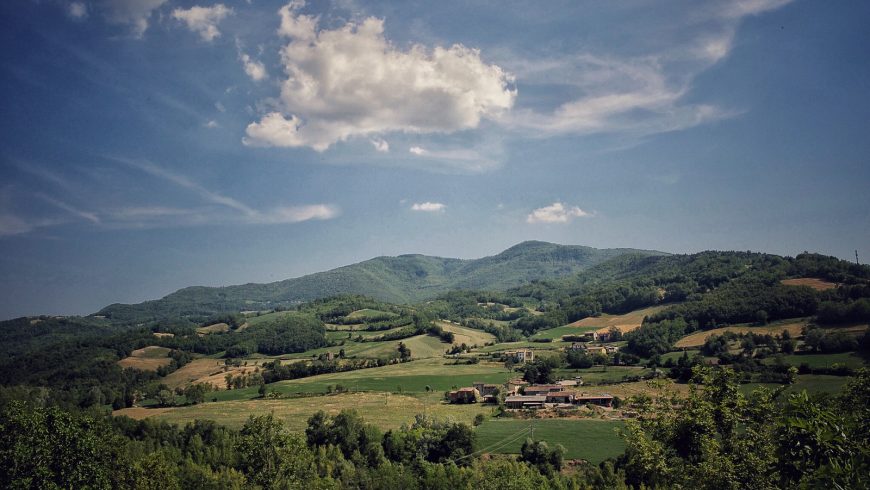 Were you fascinated by the story of Ludmilla?
Treat yourself to a relaxing weekend at Valtidone Verde
If you liked the story of Ludmilla, why not treat yourself to a weekend of absolute relaxation in this magical and unspoiled place?
The Valtidone Verde farmhouse awaits you! Book your stay now with Ecobnb.