Yoga doesn't take time. It gives you time. – Ganga White
Sometimes we feel the need to escape from the hustle and bustle of everyday life. As a solution to this, in fact, many choose yoga or they simply flee to enjoy the peace, that only nature can bring. Would you experience a Yoga Retreat and Meditation in the Tuscany hills, wouldn't you? The eco-friendly farmhouse Podere di Maggio is just what you are looking for!
An eco-farmhouse among the beauties of Tuscany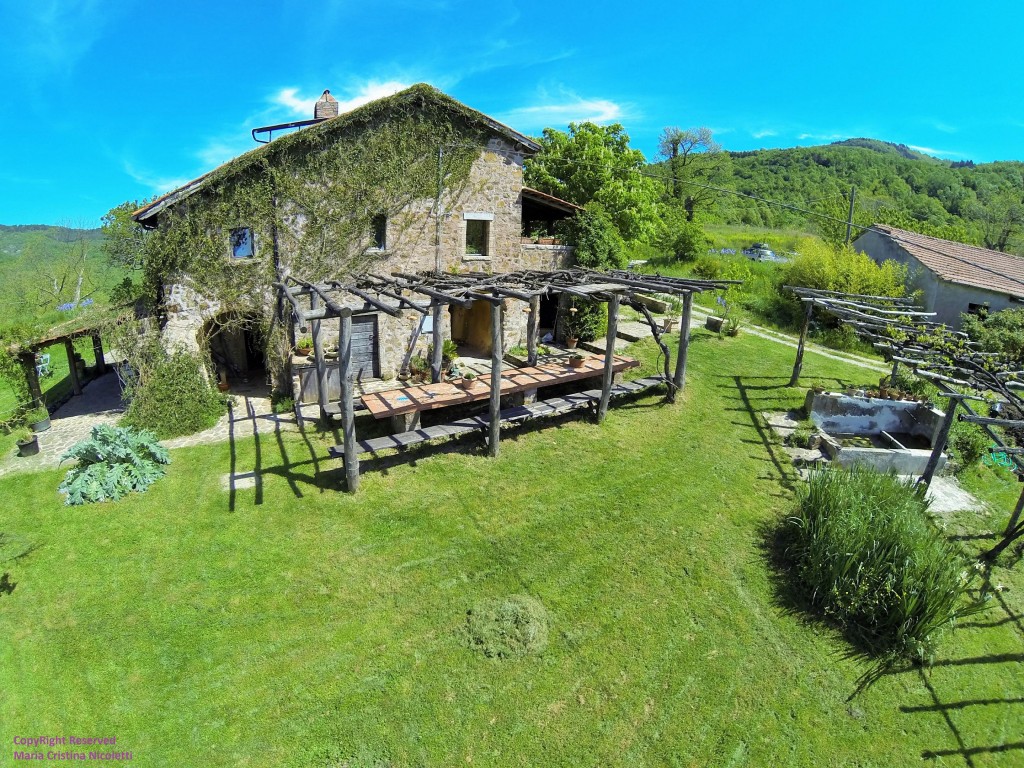 Podere di Maggio is an Eco-sustainable Retreat Centre near Monte Amiata, in the beautiful Valley of the Fiora river (Grosseto). The farmhouse is, furthermore, situated in one of the most beautiful areas of Tuscany. This is a place where nature and silence reign, water and air are clean and people are still profoundly tied to traditions.
Sustainability, Nature, and Silence for your perfect Yoga Retreat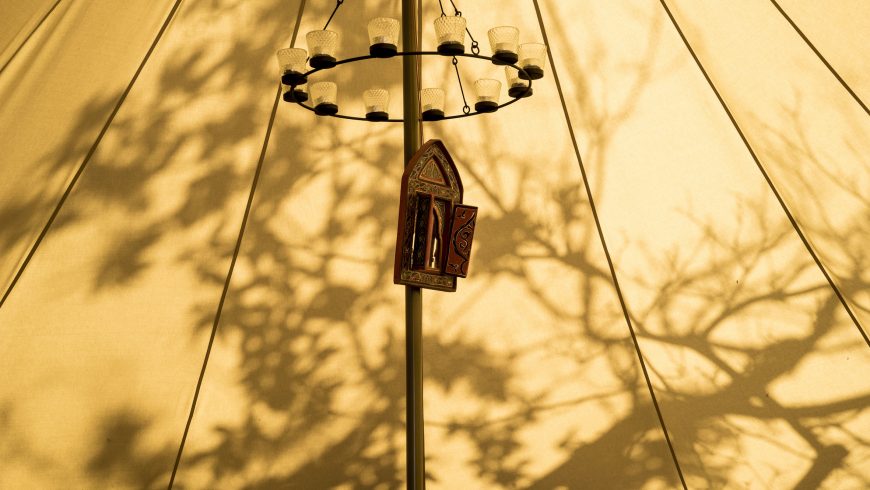 Here you can enjoy the peace and the silence surrounded by a fairytale landscape. In Podere di Maggio you'll have the unique chance to meditate not only in nature but also in a wooden yoga studio and in an outdoor terrace, in wood as well.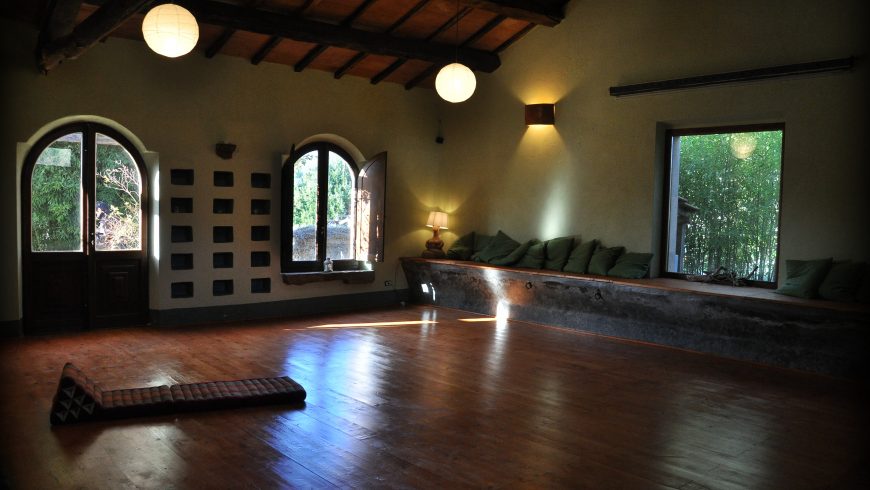 The location is perfect for yoga retreats up to 18 people.
This eco-friendly farmhouse gives guests the chance to sleep in little independent-houses, renovated adopting green architecture.
If you are looking for a closer relationship with nature, you can experience the Glamping, sleeping in cosy tents for two people, characterized by a unique design.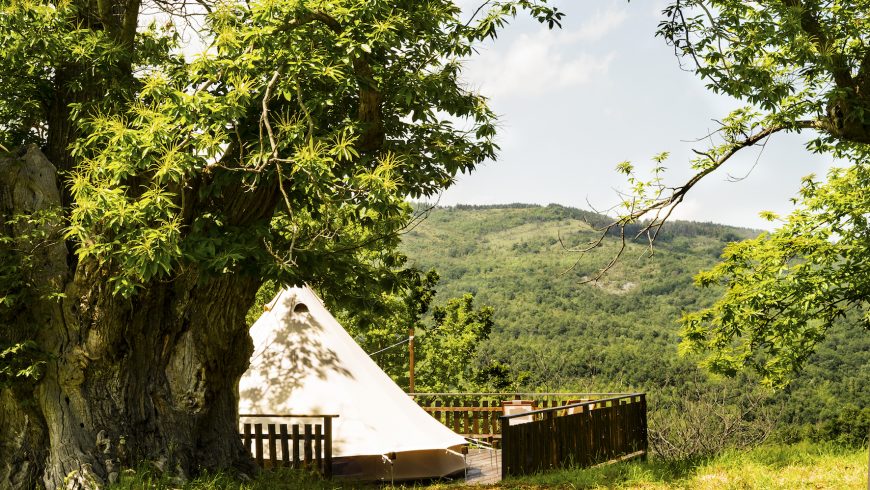 Between yoga sessions, you can enjoy the beautiful natural pool. It doesn't contain any chlorine or salt, a plant-based purification facilities clean the water every day.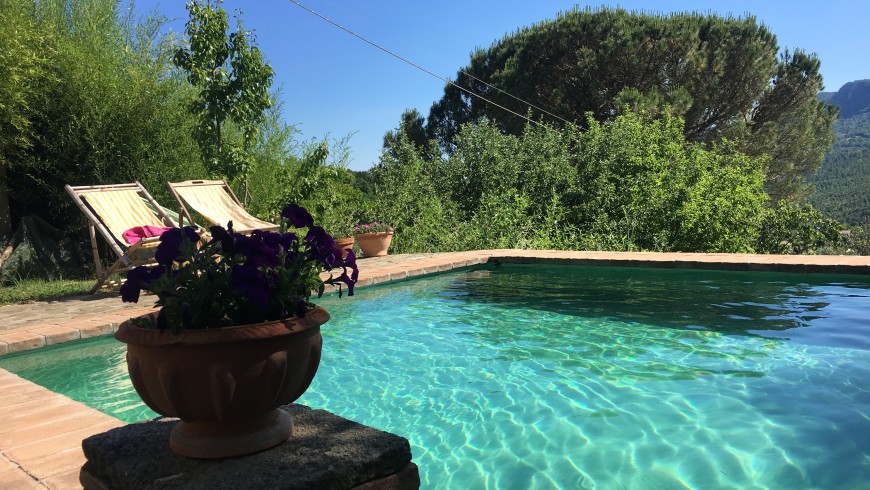 Fresh, organic and zero km food
One of the teachings of yoga is to listen to one's body, even when we eat. For this reason, during a perfect yoga retreat, it is important to enjoy sustainable dishes, made with organic and local products, and to eat vegetarian or vegan menus. Podere di Maggio offers specialties with fresh and zero miles foods, grown in the farm's vegetable garden. Guests can also enjoy good and imaginative vegetarian recipes, prepared with passion in the new kitchen.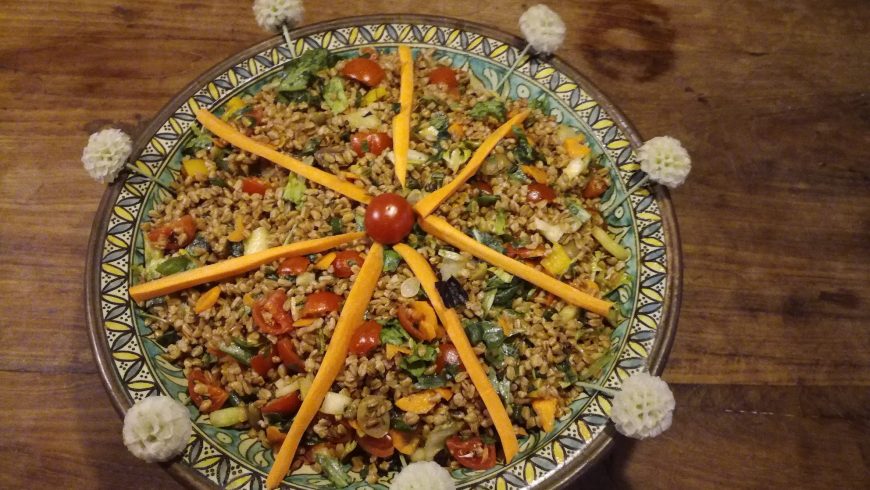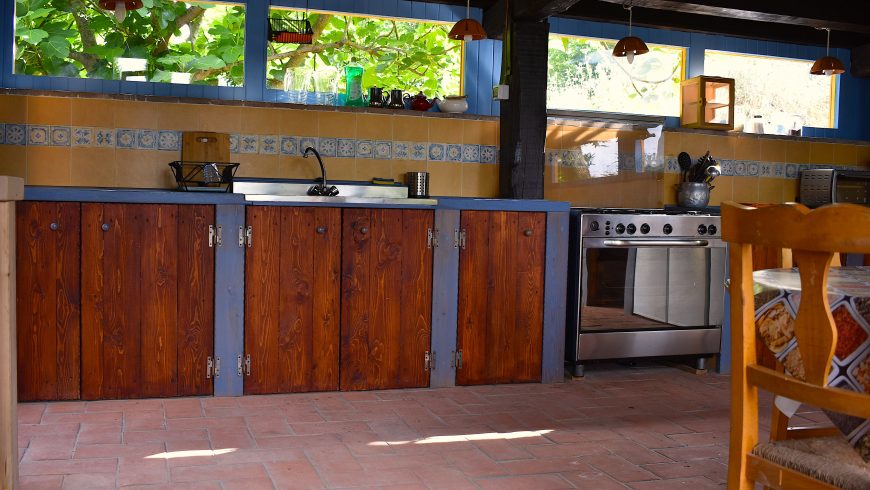 If you're searching for Silence and Meditation in nature, and want to experience the world Sustainability, Podere di Maggio is what you need. Break the routine and you'll find yourself regenerated.
Click here if you want to know more about Podere di Maggio.