If you want a place to escape to, surrounded by Tuscany's rolling hills and welcomed by friendly hosts who care for the environment, you can stop looking! We found the perfect solution for you!
Podere di Maggio is an eco-friendly holiday farm in Santa Fiora (province of Grosseto, Tuscany). Nestled in the characteristic Tuscan hills at the foot of Mount Amiata, it looks over the canyon dug by the river Fiora and it is the perfect place to enjoy the tranquillity given by nature. In the surroundings, there are many interesting historical and natural sites, which add value to the perfect destination of your next holiday. Now let's know better the owners Peter and Rita and their story.
How was your farm holiday born?
Almost by accident. 17 years ago, we had decided to give up looking for a house in the countryside, when they offered Podere di Maggio and we can say it was love at first sight. Then everything else sort of fell into place. We were given by miracle the grants for the holiday farm and then we found a large ruin that we sold after a month. The proceeds were exactly what we needed to renovate our house; if we hadn't earned them, we don't know how long it we would have waited, because we had to pay also a big mortgage. Well, let's say that a chain of miracles allowed us to create the paradise where we now live and love welcoming our guests and the residential retreats (yoga, meditation, music and much more).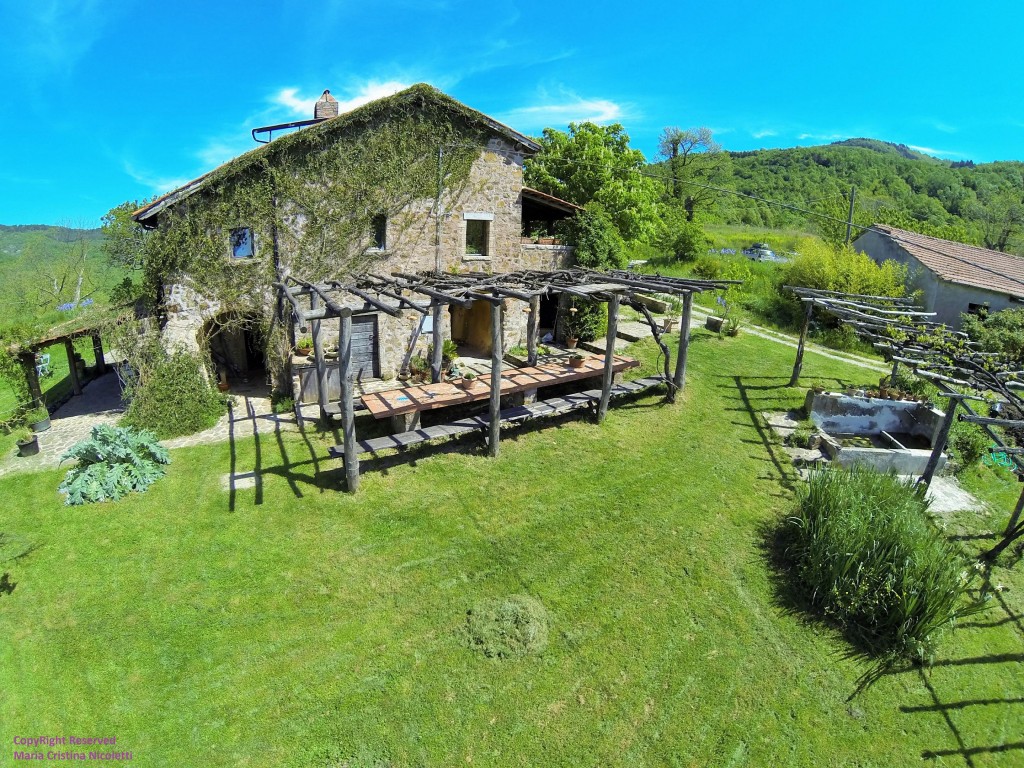 Which good practices of environmental sustainability did you implement?
Renovation of the old houses adopting green architecture principles
Eco-friendly pool (without any chlorine, salt, etc), the water is cleaned through plant-based purification facilities
LED lighting
Low-consumption appliances
Electric energy from a 6kW photovoltaic plant
The water used for showers, washing-machine, etc comes from the source near the house
Separate collection and recycling, composting of organic waste
Synergic garden
Biologic agricolture (olive trees, chestnut trees and hemp)
We maintain the surrounding countryside trying to increase its biodiversity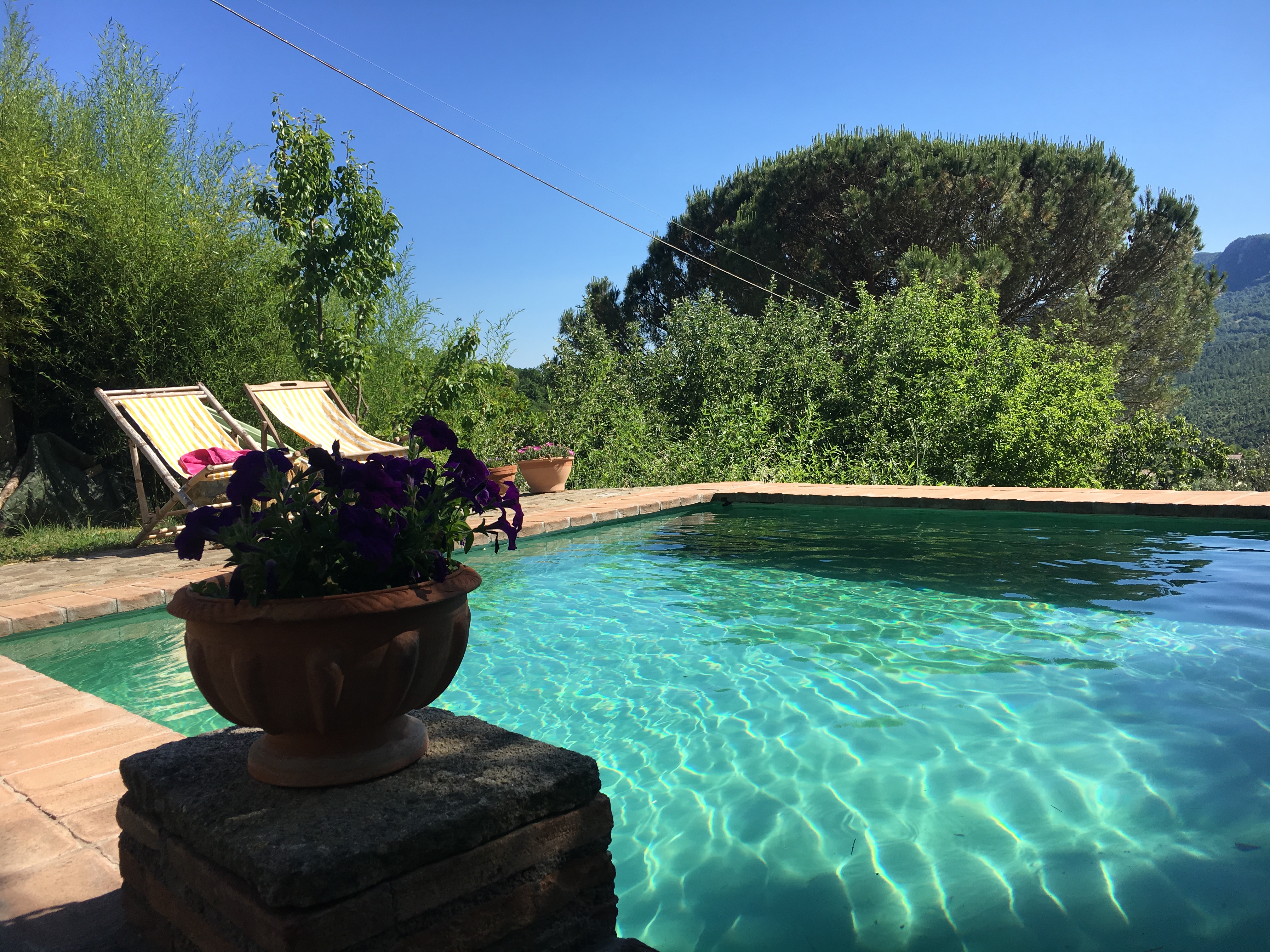 Which places and iteraries must guests not miss, starting from "Podere di Maggio"?
Pitigliano, Sorano and Sovana, the tuff villages
The numerous Etruscan sites
The various local thermal baths (Saturnia, San Filippo, San Casciano dei Bagni)
The local natural parks (Monte Penna, Parco dell'Uccellina, Pescinello, Pigelletto, etc.)
Spiritual places; Monte Labbro, which is the starting point for many beautiful trekking paths and from where you can enjoy a breathtaking 360° view, Merigar (a Buddhist Tibetan community)
Artistic parks: Daniele Spoerri, the Garden of the Tarot cards (Nikki de Saint-Phalle)
Small medieval villages
Culinary experiences in the excellent restaurants in the surrounding villages.

Which green experiences do you suggest to your guests?
Enjoy the silence and the peace of this place
Walk along the river Fiora
Go trekking in the areas of natural interest
Drink the pure water directly from the source
Look for chestnuts and mushrooms in autumn
Dive in the clean fresh water of river Fiora
Stay in our big cotton tents surrounded by nature
What does being an "Ecobnb" mean?
Using 100% ecologic or waste building materials
Managing a tourstic activity trying to make people that choose our farm house aware about the importance of respecting the environment
Propose to our guests activities that care for the soul
We hope that you'll be able to spend some relaxing days in this little paradise: let us know how your eco-holiday by Podere di Maggio went!
You might also like: