Among waterfalls and natural pools, beaches and forests, let's discover the natural wonders of Samoa Island in one-week green itinerary
There are many natural wonders, great scenery, culture and more to enjoy at Samoa Island, Oceania. There are even 2 major islands of Savii and Upolu which you can explore while having the most of the lifestyle activities, cataracts, woodland, and coastlines.
The things you can do at Samoa Island (one-week itinerary)
Swimming and waterfalls
First Day
Samoa Island has a beautiful landscape. Using public transport, you can explore Sopo'aga Waterfall, one of the best waterfalls on the planet.
Not to miss To Sua Ocean ditch,  one of the most unusual places to swim in the world. It's a 30 metre hole, surrounded by lush vegetation that sits in the middle of a lava field near Lotofaga village. The only access into the sparkling blue waters of the pool is via a single ladder with a small sitting wood platform at its base. The amazing natural pool has been formed during an ancient lava eruption and is fed by tunnels with water from the ocean.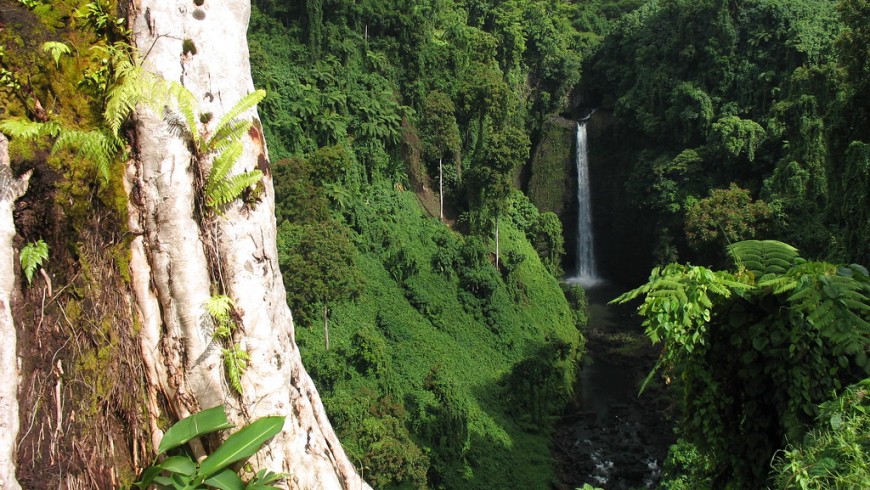 To Sua Ocean ditch, photo by Neil via wikimedia
To Sua Ocean ditch, photo by Dave Lonsdale via flickr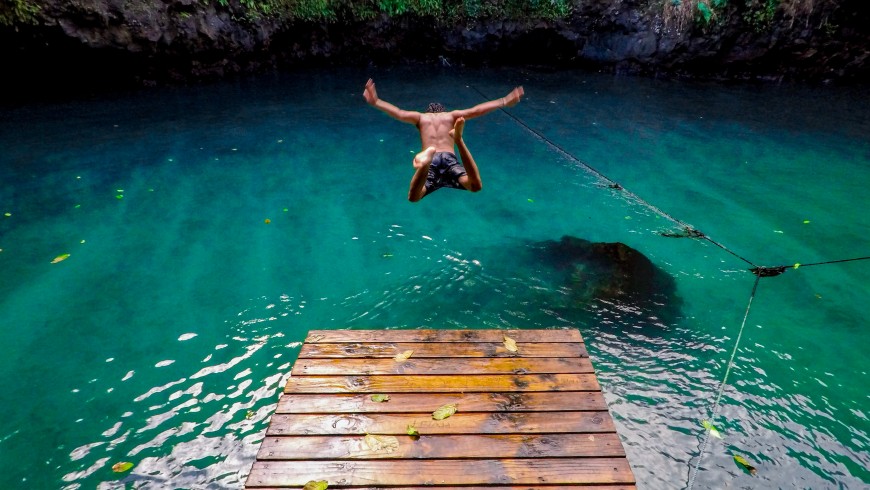 Savii Island
Second Day
After having breakfast you can enjoy the south coast on foot or bicycle. This will be a wonderful opportunity to see village life.
You can even travel to Savii Island in Samoa in using a ferry. On this day you can also go to the beach, there are kayaks in Samoa Island which you can use without paying. Additionally, there are mountain bikes and snorkeling gear for hire.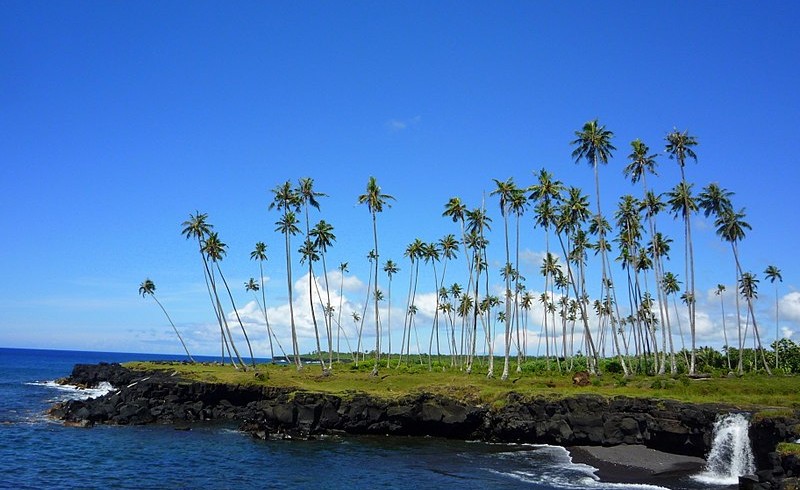 Lava Flows, and Treetops
Third-Day
The Northern section of Savii has beaches. However, on this day look at Samoa Island rainforest and learn what a volcanic island is. You can walk through Saleaula Lava Field and see how nature is trying to restore what was ruined.
You may even explore Falealupo Canopy. It takes less than two hours to travel sixty kilometers using a taxi or public means from Falealupo lava fields in the northwestern region of Samoa Island. Another great attraction at Falealupo is the beach.
Walking on Lava Fields – Savai'i island, Samoa, photo by Neil, via wikimedia
Falealupo Canopy, photo via wikimedia
Falealupo Canopy, photo via wikimedia
Blowholes and beaches
Fourth Day
You can use a bicycle to move around villages in Samoa Island. On this day you can also go back to Upolu. But before that, you can explore Taga village and Alofa'aga blowholes.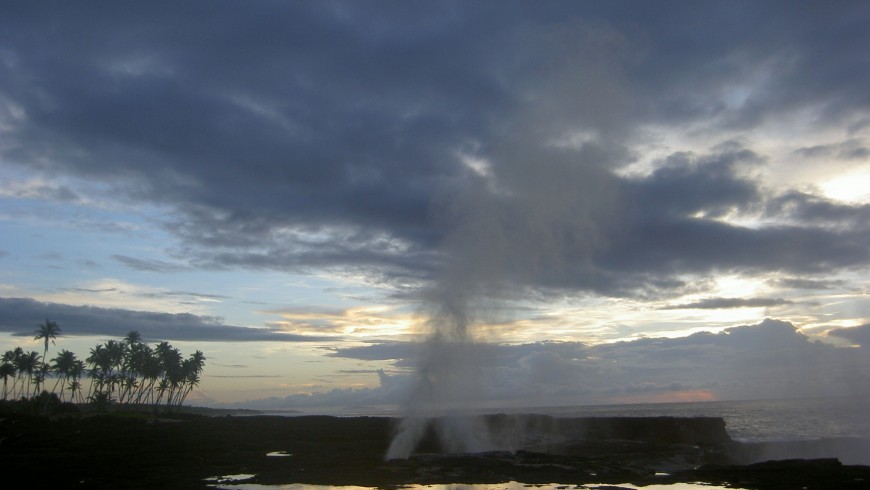 Markets, Church and Lifestyle
Fifth Day
We recommend hiring a taxi to take you to the Lifestyle Center at Apia (the capital of Samoa). There you will learn about the culture of Samoa Island.
For those who love food, consider walking to the Fugalei market where they sell greens and fruits.
There is also the Catholic Cathedral church nearby which is worth visiting. You can go there by foot.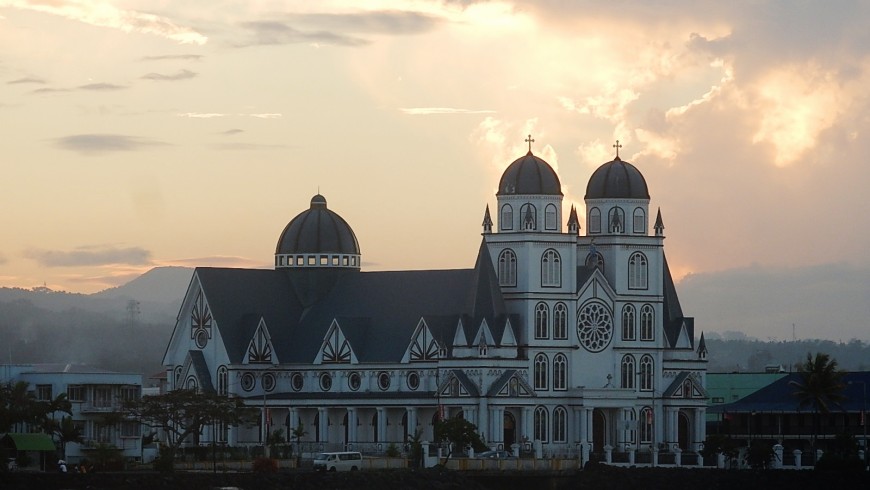 Rainforest cafeteria and Sliding Rocks
Sixth Day
Use public transport to travel to Papase'ea sliding rock. Ensure you have all your swimming items because you will get wet.
Next, you can walk around the garden and see waterfalls and later have your lunch at the Rainforest Café.
We believe you now know where Samoa Island, the best places to visit, the Savii and Upolu islands and the best means of transport to use.
The other places in Samoa Island lack good accommodation and there is little to enjoy there.
Cover image: Samoa Island, photo by pixabay