The popularity of implementing eco-friendly lifestyle increasing among different social groups. Especially, it concerns youth: high school, college, and university students. Perhaps, in your college, this behavior becomes popular as well, and many students are writing essays about climate changes, such as on particular college essays service EssayShark. This helps scientists to look through this issue and find solutions worldwide. And how does it concern people's behavior in ordinary life? Let's have a look at these exciting challenges that people face in converting to an eco-friendly lifestyle.
1) Hug a Tree
In the 21st century, the rate of deforestation doubled: more than six million hectares of forest disappear annually. However, in many developing countries, between 50 and 80 percent of logging is illegal. The problem of deforestation has become so serious that since 2013 March 21, the UN has celebrated World Forest Day. On this day, many countries of the world participate in the challenge, "Hug a tree." The meaning of the action is evident from its name. This challenge demonstrates the act of love to the trees as to the lungs of our planet.
The tradition of hugging trees refers to the history of Chipko – the movement of the Indian Uttar Pradesh state's residents who protested against deforestation in the Garhwal Himalayas. Local women hugged trees and tied around them to protect the trees from loggers. In the 1980s, the Hug a Tree movement spread throughout India, and in the 1990s went beyond the Hindustan Peninsula. Now, hugging trees as part of a challenge, activists not only express their love for the forests but also pay tribute to the women who came to their defense.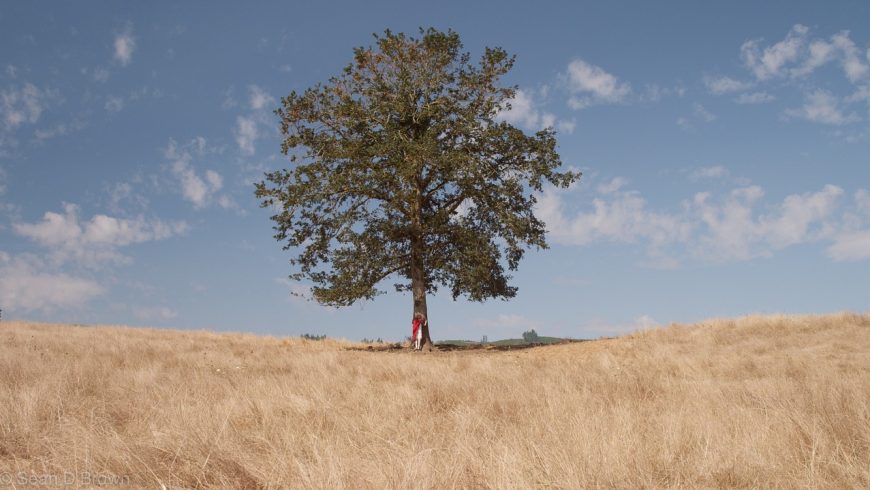 2) Recycling Trap
One of the most prevalent challenges that various environmental organizations, television shows, and initiative groups regularly host is the so-called ecological trap or recycling trap. The meaning is that activists leave a plastic bottle or a paper box in a prominent place, and observing the passers' acts. Those who pick it up and throw it into recycling trash located nearby, the volunteers will hug them, applause them, or play a solemn march on musical instruments.
Similar challenges take place in different countries in Europe, in the USA, Australia, and New Zealand. Quebec television even made a story about the problem of abandoned trash.
Such actions created to demonstrate to the society how important even the smallest efforts for the environment, and humanity has a long way to go in creating environmental responsibility.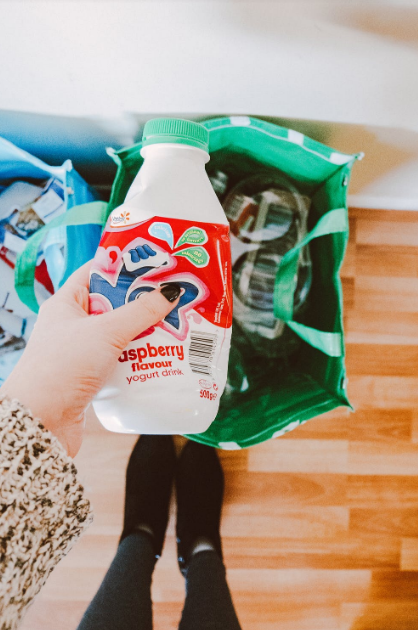 3) Earth Hour
The most important and massive action in humanity's history was invented in 2005 by the Australian branch in the World Wide Fund for Nature (WWF) to draw the attention of Australians to the problem of global climate change. It was initially called the Big Click, but a year later, the name was changed to Earth Hour. The idea of turning off electricity for an hour became so popular that it quickly went beyond Australia and became a worldwide initiative.
Three years after the first Big Click 35 countries and more than 400 cities supported the Earth Hour already in 2008. The illumination of many famous monuments was turned off, popular websites, including Google, changed their design in support of the action. In 2018, 2 billion people in 188 countries took part in this challenge: electric lighting was turned off at 18,000 architectural monuments around the world.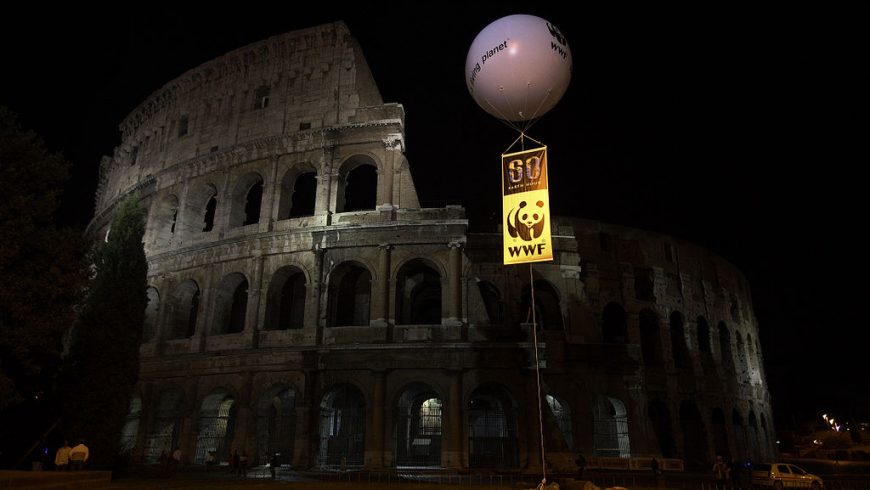 4) Trashtag Challenge
Flashmob called Trashtag Challenge gain crazy popularity at social networks from February 2019. This challenge encourages people to clean up in forests, beaches, and various places. Thousands of Internet users have already joined it.
The necessary mechanism of this act is to take a picture of any place that is in a derelict state, clean all trash up, and then upload two photos before and after cleaning.
You can already find many pictures of clean beaches and parks after this challenge in social media. The participants hope that the popularity of Trashtag will only grow further.
Trashtag members believe that this challenge was launched in 2015 by UCO Gear, becomes part of a wildlife campaign.
Currently, there are over 25,000 posts on Instagram alone with the hashtag #trashtag and variations of it: #trashtagchallenge and #trashchallenge. Other versions of the flashmob have already appeared among Spanish-speaking participants, that call it #BasuraChallenge.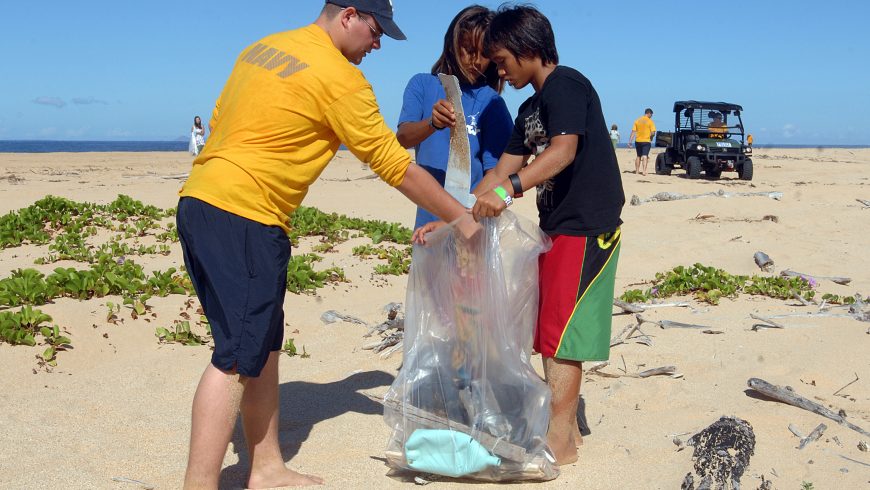 5) 20 Days of Green
Through the international exhibition EXPO-2017, the US Embassy in Kazakhstan launched the environmental challenge #20daysofgreen in 2017. As part of the competition, participants completed tasks within 20 days and helped to make the environment cleaner and safer. So the idea came to launch the challenge #20daysofgreen, where for 20 days, people needed to complete 1 task per day, took a photo and sent it in social media.
In America, this is a common practice when colleagues or students participate in eco-challenges together. Such an event was for the first time in Kazakhstan. Each step described in this challenge has a direct impact on the environment: the rational use of water or the replacement of a conventional light bulb with an energy-saving one.
All participants who completed at least ten steps received great prizes, and those who completed 20 won a special award!
As a diplomatic mission, countries are always looking for ways of cooperation not only between the governments of the USA and Kazakhstan but also worldwide through which people solve climate problems.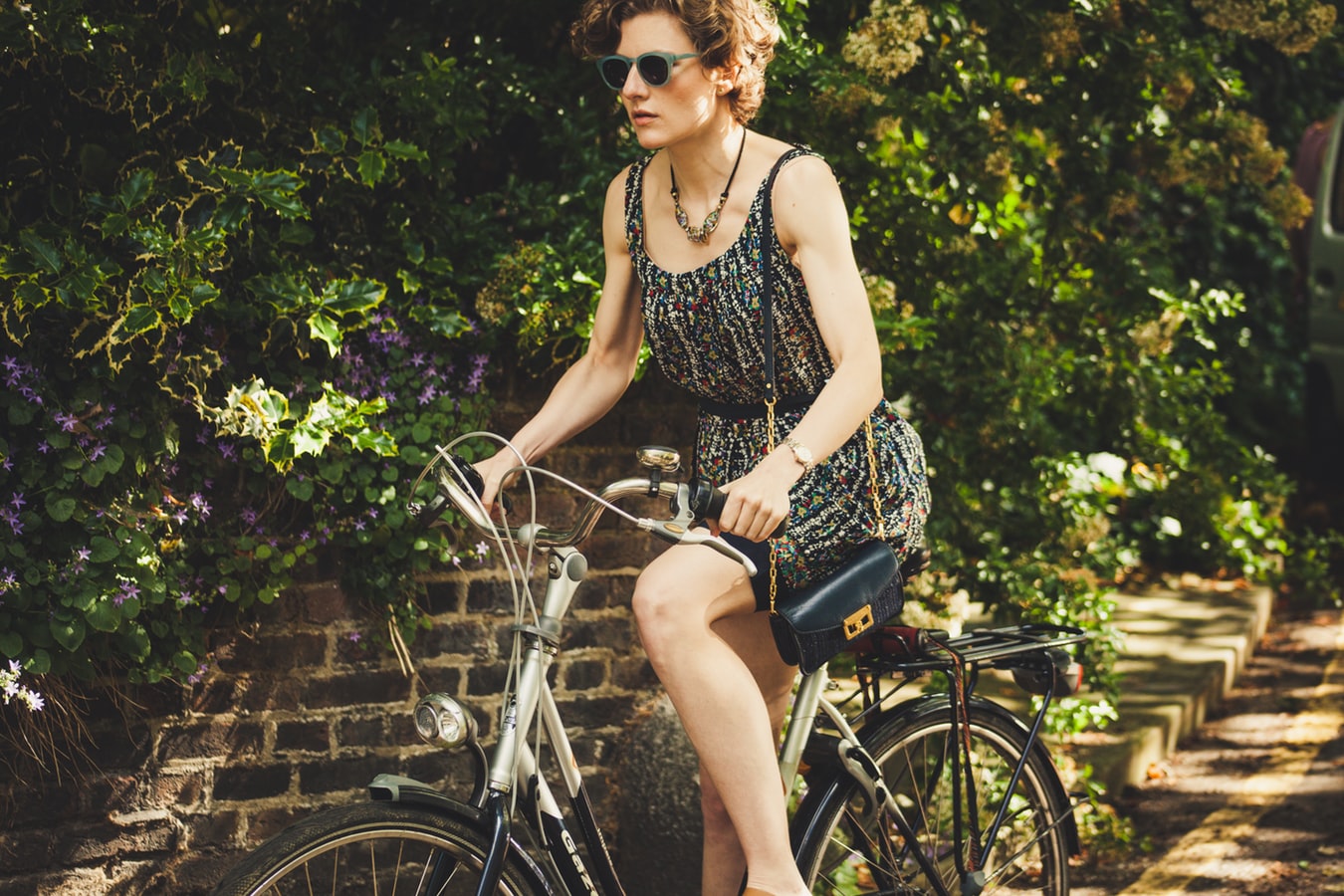 We hope that some of these six challenges give you an idea, how to improve your lifestyle and help to stop the climate crisis on our planet. "Save the Earth!" is not only a famous slogan today, but it is also the mission of modern humanity.
Author: Thornie Longmuir
Cover image: photo by Daniel Frank on Unsplash