La Cavàna is located in the Venetian countryside, among Venice, Padua and Chioggia. A home open to the world and an ecological Bed and Breakfast. The perfect starting point to slowly discover the territory, on foot or by bike. We interviewed Alberto Rosso, the owner.
Thanks to his passion for eco-sustainability, the owner of this beautiful accommodation will be able to suggest you the best way to live the land. We spoke with Alberto, the kind and helpful owner of the B&B La Cavàna. Alberto told us about the secrets of his eco-sustainable hospitality project.
B&B La Cavàna is an eco-sustainable project. How was this wonderful idea born?
The idea was to purchase a house not only to live, sleep and eat. I imagined a home open to other experiences, such as sharing. The main idea of the B&B La Cavàna is the welcoming of guests. Here, we share values and lifestyle. We exchange opinions, ideas and much more. In some cases, we offer also free hospitality, bike-tourism itineraries, free food and beds in exchange of some work in the gardens or in the greenhouse. That's how life and the exchange of experiences take over in the accommodation. Often arrive here boys and girls who took a gap year and decided to travel around Europe or in other continents looking for experiences like that, in contact with nature. But there are also families who decide to spend their holidays in our bed & breakfast.



Alberto, what does sustainable travelling means to you?
Sustainability, for me, is a lifestyle. La Cavàna's goal is to create wellbeing in the territory. This wellbeing can't be measured in money, but in quality of life. Money are just a means to reach our achievements. My goal is to preserve the territory and to improve it, trying to prevent any negative impact. In other words, reducing to the minimum pollution, using ecological materials, having good and healthy relations with the other residents and telling their stories to travelers that stay with us. In this way, all of our guests will have a story to listen to, in order to know our land, our culture and our traditions. With La Cavàna we want to pass on to our guests our experience and our story of sustainability.



Which good sustainability practices did you adopt?
Well, let's start from the beginning: this is an ancient building. We always try to reuse as many materials as possible. I love DYI: for example, in the guests' rooms, I rebuilt the floors with wood and I regenerate the colors using exclusively natural paints. I find it simply yet truly satisfying. Then, to remain disconnected and stress-free, we don't have the TV. Ours is not the right environment for this kind of technologies, sometimes quite intrusive. We love using and living open spaces, such as our garden. And to those who love discovering our places we provide our bikes. In this way, going through the various itineraries will be easier.



Moreover, as I was saying before, our food is eco-sustainable and local. We buy and use only clean energy from 100% renewable sources. Unfortunately, we haven't been able to install photovoltaic panels yet, but it's one of our top priorities. At this moment, the economic conditions for this kind of investment are not ready yet, but that doesn't mean that we've given up sustainability. On the contrary, our only heating system is our wood stove. In the end, even the small gestures count!
What can you say about your future projects?
I'm working on several projects that I'd like to share with people surrounding me. Now, the most tangible intention regards the use of the bike to reach some places where you can make an aimed experience to get to know better what's local for us. We want to promote a direct contact with our land, without having to move too far away from what is authenticity for us. Exploring itineraries, even short ones, is an excellent way to discover the beautiful landscapes that surround us.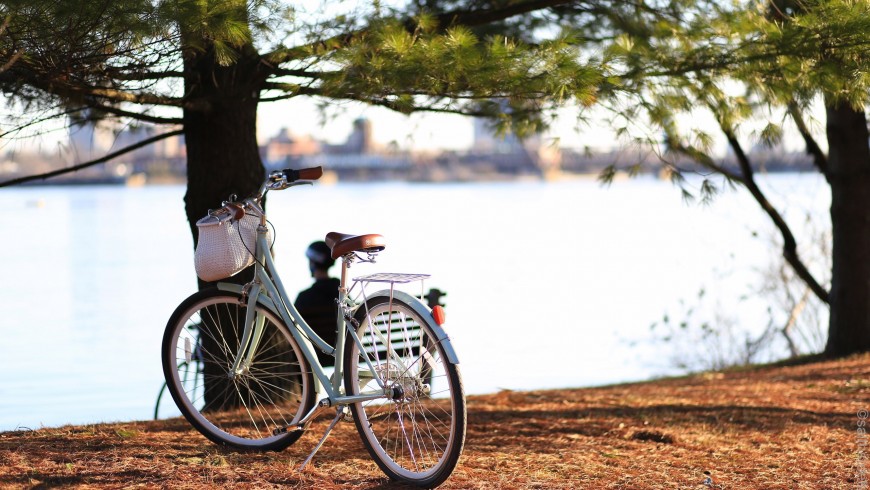 Green itineraries in the countryside between Padua and Venice
Riviera del Brenta
Villa Pisani
Which green experiences do you suggest to your guests?
Without any doubts, the biking itineraries. Starting from La Cavàna, the possibilities to discover the Venetian countryside by bike are endless. For those who love biking, there are also rather long paths, such as the cycling route of the Riviera del Brenta, from Padua to Venice.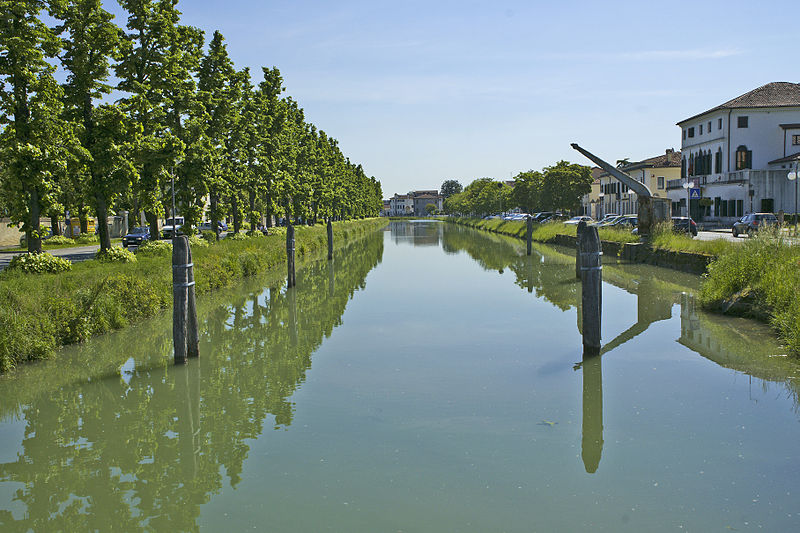 Those who are looking for a full immersion in the Venetian nature cannot miss this beautiful green bed and breakfast!
Cover photo: Fall on the River Brenta
You might also like: