Your next city trip destination is… Valencia! The third largest city of Spain, full of sunny days all year round, lovely beaches and the impressive City of Arts & Sciences. The latter is absolutely a must visit, and also very eco-friendly! Let's explore Valencia's best green accommodations, nicest hotspots and sustainable shops!
Valencia has so much to offer. Famous for its 9 kilometres long Turia park -perfect for running, cycling, strolling and relaxing-, beautiful squares, long beaches and an overall green vibe. And not to forget about its Paella Valenciana, oranges, ceramic and the typical local drink horchata! With around 150 kilometres of cycle lanes, the best way to discover this beautiful city is by bycicle.
Where to sleep in Valencia?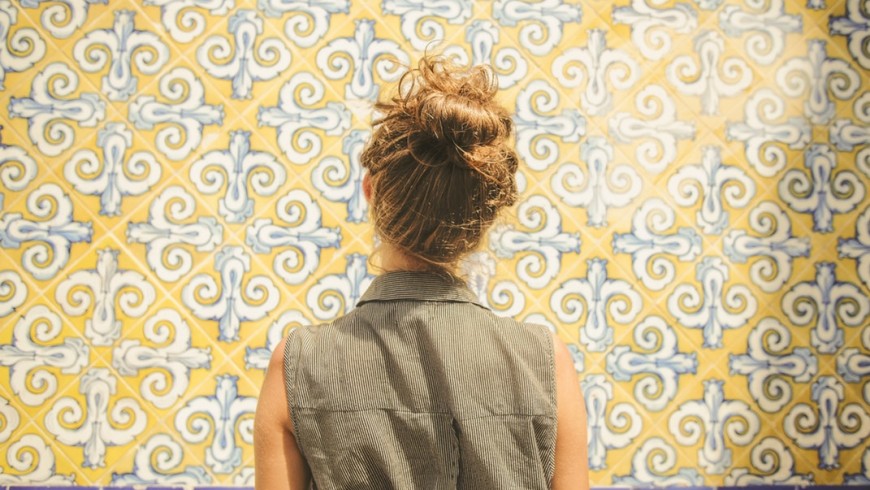 Valencia has a large selection of eco-friendly hotels and apartments. In the surroundings of Valencia you will also find some campsites to relax and unwind.
The Westin Hotel
Not the cheapest hotel of Valencia, but at The Westin Hotel they will treat you like a king or queen. The impressive building -built in 1917- has pretty much everything you need. A spa, swimming pool, restaurant and more. Besides that, the hotel serves its clients with the environment in mind. Think of eco-friendly furniture and painting and water-efficient faucets. Find more information, availability and prices at the website https://www.marriott.com/hotels/travel/vlcwi-the-westin-valencia/.
Guest House Kasa Katia Eco
In the city centre, close to Plaza Ayuntamiento and the neighbourhood El Carmen, you will find Guest House Kasa Katia Eco. A comfortable, clean guest house with character. Katia and Daniele, the Italian owners, maintain a concept of urban sustainability. From exclusive use of electricity from renewable sources to their 'KM 0' breakfast with homemade -long lasting- bread! Find more information about Guest House Kasa Katia Eco: https://www.kasakatiavalencia.com/en-gb.
Hotspots in Valencia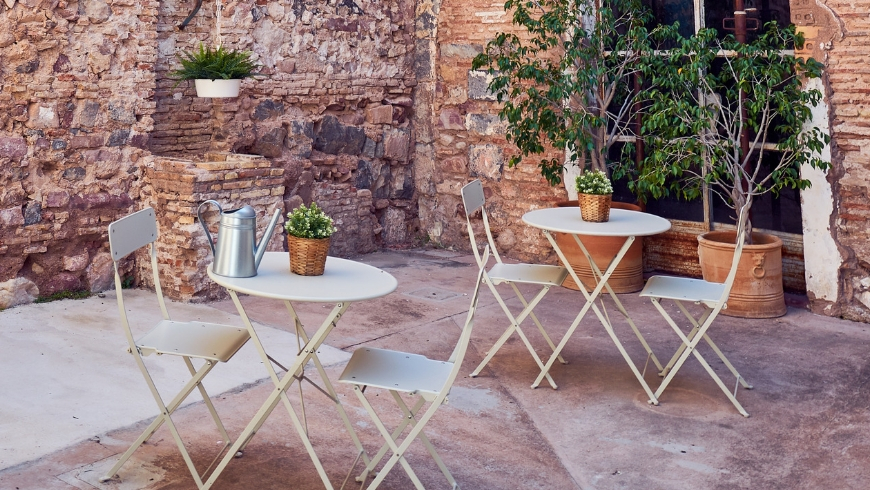 Valencia has a lot of hotspots, that are also eco-friendly. This trend is getting more and more popular in the city.
Grupo Copenhagen
Three restaurants, one idea… Grupo Copenhagen wants to create a place for everyone to get to know the possibilities of the vegetarian gastronomy. A Mediterranean kitchen, modern, creative and with Scandinavian influences… Two of the restaurants you can find in the lovely neighbourhood Ruzafa and the other one in the historical city centre, El Carmen. In all three restaurants they use ecological and biological products and they support initiatives of artisan products and young entrepreneurs. In short, go visit Grupo Copenhagen and enjoy a healthy style of living: http://grupocopenhagen.com/
RAWCOCO
Recently restaurant RAWCOCO opened its doors in the middle of Valencia. A lovely concept with 100% raw meals and fresh & ecological products. Choose one of their delicious smoothies, 'tostadas con tomate y aguacate' or vegan burgers. Take your camera with you, because this new restaurant is worth a shot! Info: http://www.rawcoco.es/
Eco shops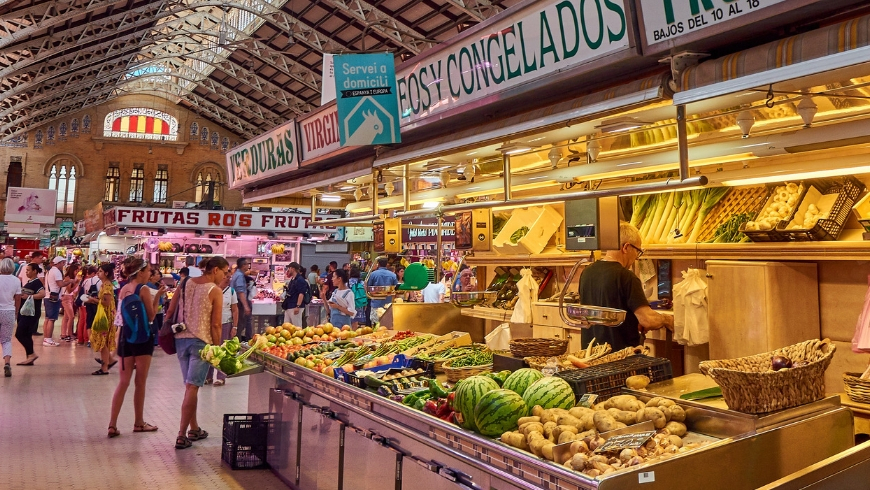 Not in the mood to go out for diner? No problem, Valencia has a lot of eco-friendly shops and supermarkets where you can buy your groceries.
Ecorganic ecomarket
Ecorganic ecomarket is the place to be when shopping eco-friendly products. With shops all over Spain, Valencia counts three ecomarkets. The products you shop here are supporting the environment, have reasonable prices and don't contain hormones or antibiotics. Info: http://www.ecorganicweb.com/
Pan Creativo Artesano
In Calle Bolsería, in the neighbourhood El Carmen, you will find little bakery Pan Creativo Artesano. This bakery stands for creativity and 100% eco! Only ingredients that are really necessary are added. And with only necessary they mean flour, water, natural sourdough and salt. And don't tell it any further, but they also sell pastries… ¡Que aproveche! Info: http://pancreativoartesano.com/
Photo by Willian Justen de Vasconcellos on Unsplash
You might also like: