Everyone heard about the beaches of the Balearics, the Plaza de la Villa in Madrid, the Ramblas of Barcelona, ​​the villages of Andalusia and about the other iconic places in Spain. But there are many other places still unknown to mass tourism and that have so much to tell: there is for example the Aran Valley, close to the Pyrenees, a place where nature and the mountains dominate over everything.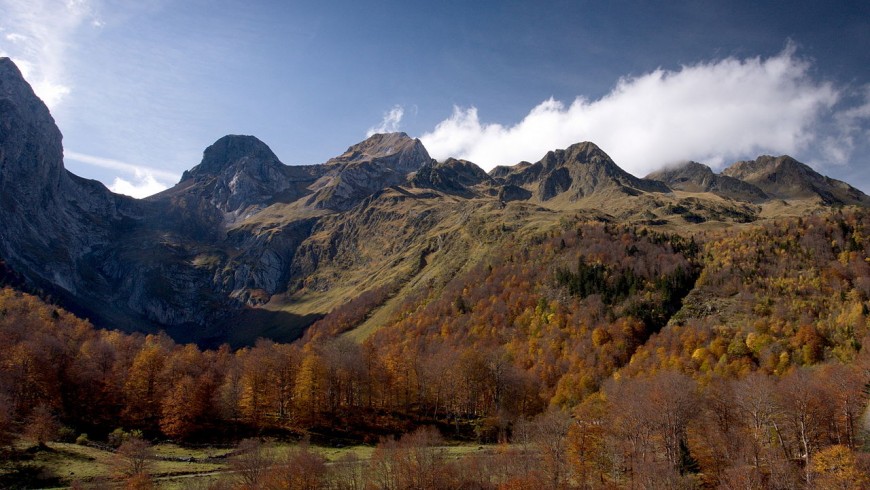 Aran Valley is surrounded by mountains that are 2000 and 3000 meters high and looks like a pristine paradise, ideal for those who like to enjoy nature during the holidays. Cycle paths, ski slopes, walks in thick woods on the trail of wild animals, and so much more. Val d'Aran also offers a lot of culture, a rich eno-gastronomic tradition and many possibilities for fun and relaxation.
In 2014, Aran Valley was the first mountain destination in the world to obtain the certification of sustainable tourism "Biosphere Destination" by the Institute of Responsible Tourism, a body associated with UNESCO and the World Tourism Organization. It is indeed a sustainable tourist destination, attentive to the environment and to the protection of its magnificent and incredible alpine landscape.
The nature of Aran Valley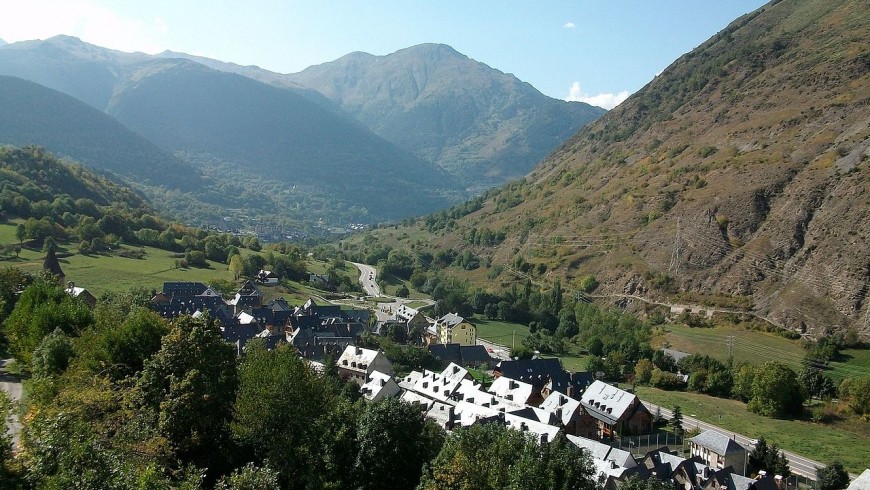 This incredible valley of Spain is interspersed with deciduous and coniferous forests, vast alpine meadows and beautiful rivers. The landscape is also dotted with over 200 lakes that are able to enchant every travelers who finds themselves in front of these spectacles of nature. Many animals inhabit these places, from deer to marmots, from the majestic golden eagle to the ptarmigan.
Aran Valley also boasts an incredible wildlife and fauna park: the Aran Park, where you can observe animals such as wolves, brown bears, lynxes, vultures or deer in a semi-free state.
Where to sleep in Val d'Aran and in the Pyrénées National Park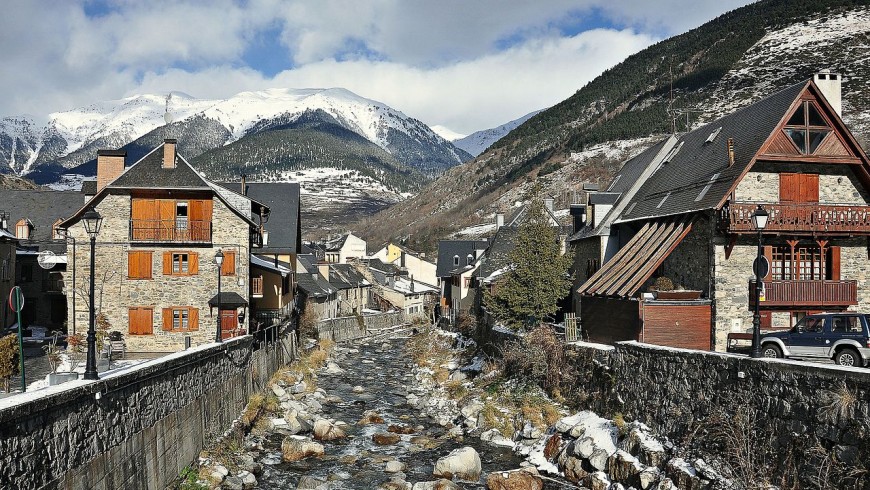 In the capital of this region of Spain, Vielha, there is an eco-friendly hotel, a perfect starting point for exploring the whole area. The Iori Hotel, located between the bars and restaurants of the historic center, offers 10 rooms, a delicious vegan and organic restaurant and welcoming and modern ambience. The accommodation is committed to reduce as much as possible its ecological footprint: this is why the energy is clean and comes from the sun, the light bulbs are energy-saving, cleaning is done with ecological detergents and the raw materials used in the restaurant are carefully selected among those available in the territory.
From the beautiful village of Vielha there is a short but intense and exciting itinerary to be covered on foot or by bicycle. Following the river Garrone up to Betren you can admire the fauna and flora characteristic of this beautiful valley of Spain.
In the amazing region of Val d'Aran, and in the Pyrénées National Park, you can find more eco-friendly accommodations: glamping surrounded by nature, organic farmhouses and small green hotels.
You might also like: