One of the most beautiful region of Italy: Sardinia. An unreal enchanted place, a gem of the earth which rises from the sea, a breeding isle of different landscapes, which makes it a real natural paradise. But Sardinia is not just this: it is also the perfect destination for those who love walking and exploring the territory, instead of relaxing on the beach. Especially in its southern end, there are loads of itineraries for slow mobility: on foot, by bike, train or on a horse saddle, for an unforgettable experience in the wilderness to discover Sardinian history and traditions.
More and more people every day leave behind the old classic holiday at the beach to take on new adventures and journeys in the spirit of discovery and exploration. Choosing a slow holiday allows you to get to know the history and beauty of a place, contemplate the landscape moving on your own feet and most of all, discover realities which are often invisible to tourists. A part of Italy which deserves to be discovered with slow mobility is definitely the South of Sardinia. Less known but wilder compared to the northern part of the island, it offers authentic experiences and incredible slow itineraries, which pass through the huge plain of Campidano among breath-taking views and archaeological sites until they reach mountains and eventually water.
Therefore we've decided to suggest to you 5 slow itineraries in the South of Sardinia, which you can travel on foot, by bike or train or on a horse, to find out what treasures the place has to offer!
5 slow itineraries to discover the south of Sardinia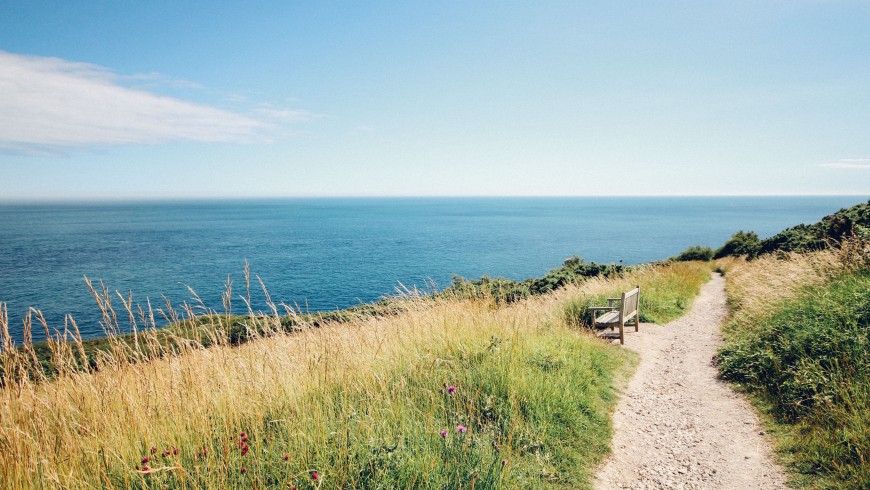 1. On a bike along Sarcidano's plateau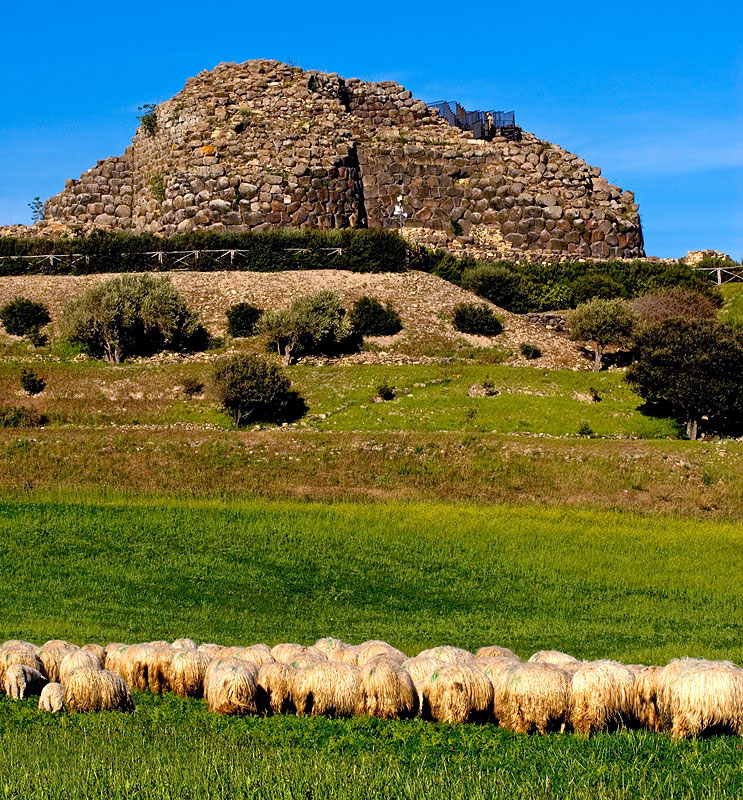 Sarcidano, subregion and plateau in the south of Sardinia, streches along Campidano's plain and offers both natural beauties and historical evidence.
For cycling tourism and slow mobility lovers, in this area there is a circular 71,6 km long itinerary which you can travel by bike discovering Sarcidano's plateau and other places of historical importance. Starting with the area of Isili you can ride among archaeological sites belongig to the Nuragic civilization, but you can also take a break and admire the rock wallsand practice some free climbing or just visit a museum, like the Menhir museum in Laconi
Bike ride after bike ride you will reach the Giara di Gesturi, a plateau which is quite famous as it is the natural habitat of the last wild horses in Europe, the horses of Giara. A little more bike riding among the rural and cosy villages of the area, until you reach the end of your itinerary, in the town of Escolca, after having traveled a total of 1564 vertrical mt on your wheels. Exhausting indeed, but totally worth it!
2. Slow holidays on a horse: saddle up and discover the Giara di Gesturi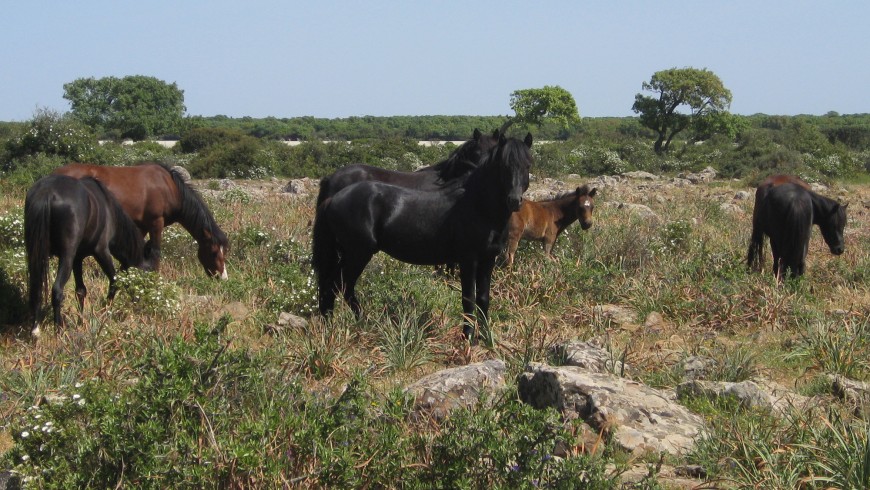 Since we mentioned horses, the Giara di Gesturi can also be explored riding a horse, in order to make you feel closer to nature and its wonders. Each season will offer you different landscapes, with different flowers and plants, such as violets, orchids and cornflowers, basically a paradise of botanical species, but not just that.
Indeed, in the Giara you can also admire some of the most beautiful wild horses, smaller than domestic ones as they are a cross between horse and pony. Their introduction in the territory follows different hypothesis but the species managed to survive thank to the natural isolation of the plateau, which preserved most of the original fauna and flora.
Horse itineraries go from the easiest to the most difficult ones, but you can always be followed by an expert guide who'll stay close to you during your Giara adventure, where you will discover a green paradise, full of natural beauties and surrounded by an atmosphere which swarms with prehistory, history and traditions.
3. On an old-time train, travelling one of the most beautiful rail routes in the world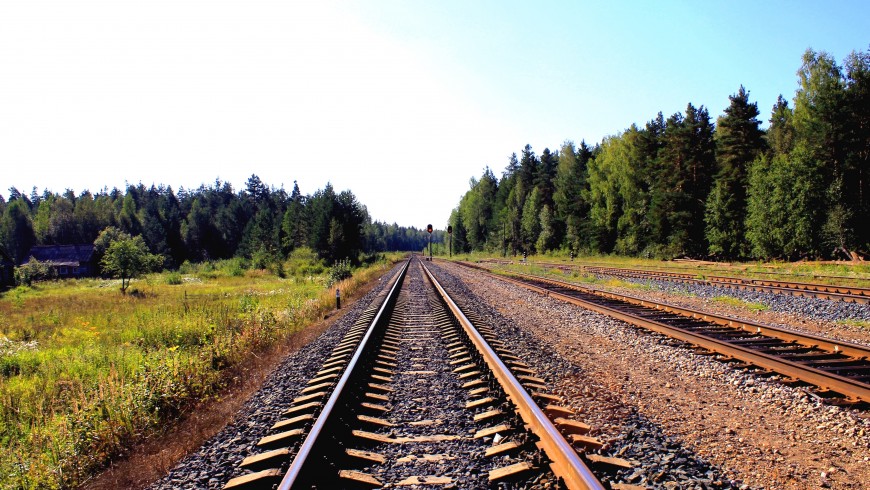 It's an experience you don't want to miss for any reason. Just imagine an old locomotive, that travels slowly, puffing on the railway while you enjoy the incredible landscape that spreads all around the train. All this becomes real with the Green Little Train: on this ancient train you can pass through unbelievably beautiful places, among green forests, mountains, caves and waterfalls, not to mention all the historical evidence located in the area.
This train is perfect for a slow mobility experience as it moves with a velocity which makes it possible for you to look at the landscape and all of its surprising and magical details, which keep on changing along the way as the train passes through wide plains, mountains, lakes and thick woods.
The path starts in Mandas, near Escolca in South Sardinia and it passes through plenty of rural villages that live peacefully with nature. Between wide valleys in the countryside, the little train reaches Arbatrax, a small locality particularly famous for its red rocks, which also belong to the Italian hidden wonders. Not for nothing it is considered one of the most beautiful railways in the world, thanks to the primitive nature and wild atmosphere surrounding it.
4. Cycling tourism among Nuragic relics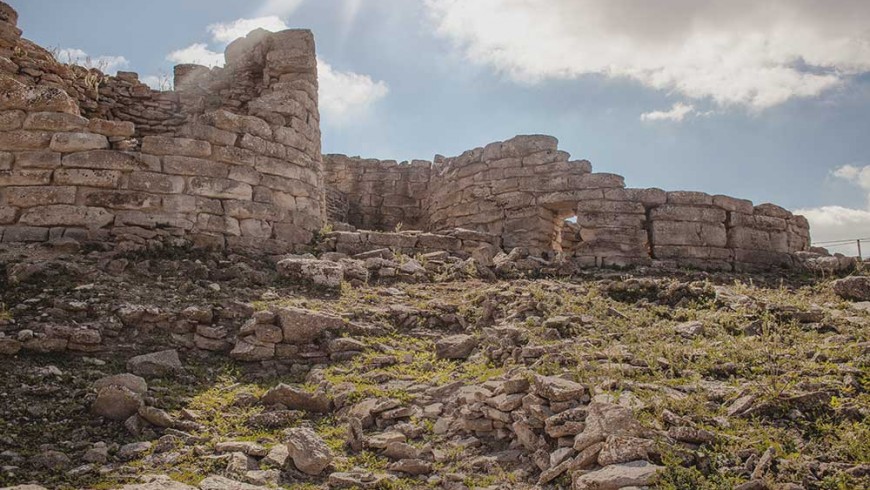 Nuraghe Su Mulinu is the name of the perfect itinerary for the bravest cyclists: a 45,8 km long circular path which passes through some of the most exciting and mind-blowing Sardinian landscapes.
The itinerary gets its name from the archaeological site Nuraghe su Mulino, a fortress made of stone dating back to the Bronze Age, which has been defined as a "treaty of Nuragic architecture". Having been built over 3000 years ago it possesses all the architectural characteristics of the Nuragic period. The Nuraghe is indeed a prehistoric evidence of priceless value. Among the most valuable findings there's a wonderful Nuragic altar, entirely decorated, which will delight your explorer's eyes.
5. A bike ride through the magic of Santa Vittoria's Sanctuary
Another cycle path, definitely shorter but also quite intense, is the one reaching the Nuragic Sanctuary of Santa Vittoria, in the Giara di Serri, 600 mt above sea level. The right altitude to give you a splendid view over the territories, between the enchanting green of the forests and the blue waters of the sea.
Almost 10 km of cycle path are waiting for you to reach the Sanctuary. There you'll find yourselves surrounded by a fairy atmosphere thanks to the presence of a Nuragic well. You can spot it once you get to the Capanna del capo, the leader's hut. The well is crossed by moon beams during solstices, which, according to ancient men, made the water pure.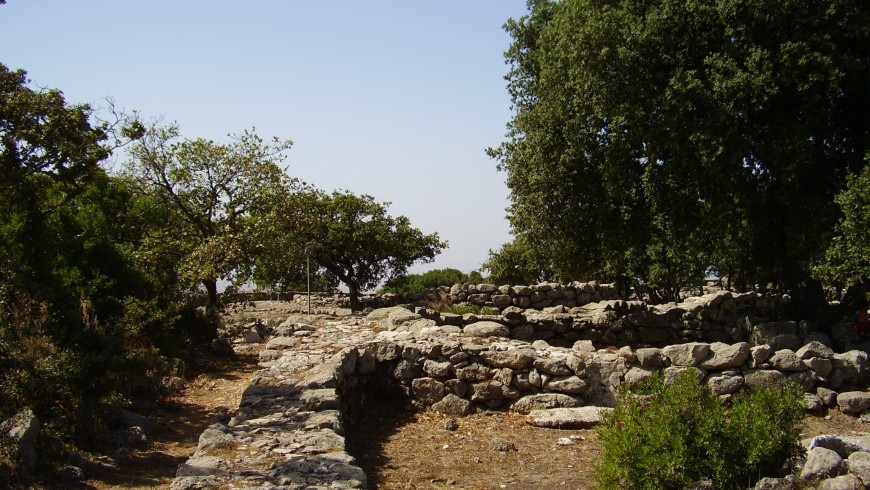 The sacred aura of this place remained alive throughout all these years and if you wish to really get to know the place and its traditions, you should definitely visit it on the 11th of September, as every year on that day a pilgrimage takes place and it will eventually reach the little chapel on the archaeological site of Santa Vittoria…you surely don't want to miss it!
An eco-friendly B&B with a garden and slow mobility options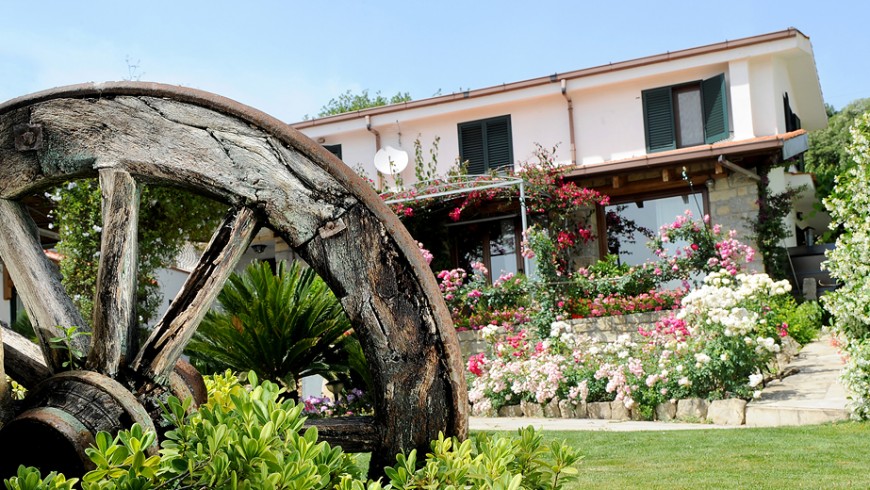 And to frame this perfect vacation in the spirit of slow mobility, we suggest you take a look at this beautiful bed & breakfast in the South of Sardinia. B&B Il Giardino di Valentina is a wonderful green hospitality in Escolca and happens to be the perfect starting point for all the itineraries we showed you before.
Ignazia, the house owner, tells us that after getting tired of her stressful life in the North, she decided to go back where she came from, Escolca. In Escolca she started a joyful life-style, in direct contact with the incredible nature of Sardinia. The old house belonging to her family was transformed into a ecological B&B, with a perfumed garden made of roses and jasmine flowers, which make the atmosphere even more pleasant.
Why is it green? Il Giardino di Valentina is an amazing eco-sustainable opportunity because it extracts its energy from photovoltaic panels, it uses low-power light bulbs and it recycles rain water.
Not to mention the fact that the B&B offers a great service of bikes rental, bikes being the greenest means of transport par excellence, so that you can abandon you car and discover the area on your magic green wheels.
Finally, breakfast is based on local and biological products. This guarantees for authenticity on one hand, and on the other hand it makes it possible to avoid pollution due to transport of the products.
What does this special B&B immersed in the nature of the South of Sardinia?
For example, it offers the possibility to sign up for a Sardinian traditional cooking course, held by the house owner, where you can learn how to cook the typical dishes of Sardinia, such as ravioli with riccotta and potatoes, the traditional fregola, gnocchi and also fish dishes. Furthermore, in the Giardino you'll find a synergic garden. Among the many services you can also find bikes rental and a 5% discount on the Little Green Train tour if you decide to stay in this B&B. This facility encourages slow mobility and it is a great starting point for any excursion.
It is the perfect accommodation for those who want to make their journey more nature-friendly but still meet the Sardinian tradition and travel back in time to be closer to the ancient civilization of the island. You will discover a world that has disappeared, but which also has roots so deep, that they manage to find a place in each traveller's heart. And so, what are you waiting for? 
Cover photo by Florian Bernhardt via Unsplash