After spending the summer season in the alpine pastures at high altitude, between the end of September and early October Aosta Valley breeders usually return the herd to the valley floor. It is an old tradition, which has always remained the same for centuries, and is always a special moment: the descent of the cows, désarpa in Valdostan dialect, marks the end of a period of hard work and so the breeders turn it into a holiday to share with the local people and with the many tourists who come to admire not only the amazing landscapes that Aosta Valley can give, but also the more authentic local life and traditions.
An old tradition that turns into a holiday moment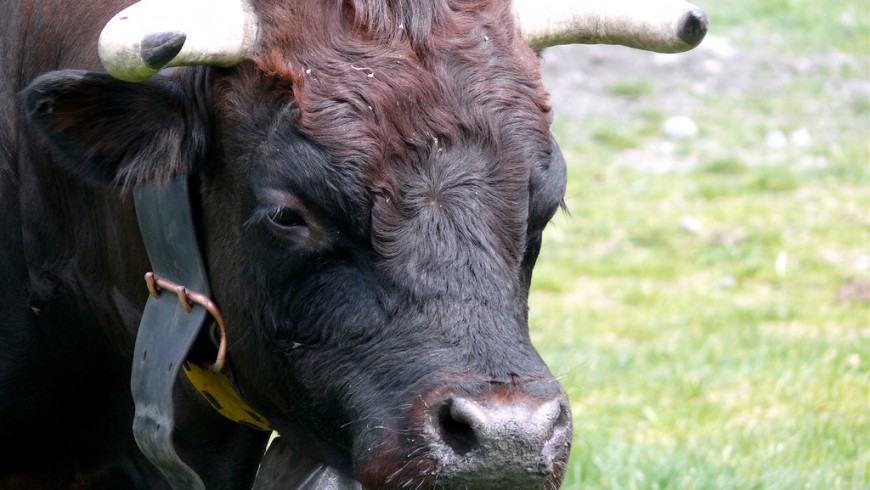 The descent of the cows from the alpine pastures represents in fact a unique opportunity to live the Aosta Valley from a new perspective. The event, which is also celebrated in the beautiful Alpine Pearl of Cogne, begins with the cattle parade, adorned for the occasion. The first is the Reina di cornes, queen of horns, which opens the procession with the characteristic red bosquet, followed by the Reina of lacé, the queen of milk or the most productive cow, decorated in white. There are moments of music and tasting of typical products such as the Fontina Dop d'alpeggio, Valle d'Aosta Fromadzo and the Tome of the dairy farms in the area. There's really not better way to start your holiday in Aosta Valley!
After taking part in the désarpa, you can start exploring the surrounding area, starting with Cogne and discovering the Lillaz Falls, Sant'Orso and the spectacular scenery of the Gran Paradiso National Park, the castles of the region and the magical villages where the time seems to have stopped.
Green stays in Aosta Valley
Are you ready to attend the descent of cows from the mountains in Aosta Valley? All that remains is to book an accommodation that respects the region's incredible environment and nature. Ecohotels are so many: here you find them all. For example, you can stay at Cogne at the Notre Maison, which offers a wellness center with Alpine pond, a massage center and a large park; or in a cozy wooden B&B in the heart of Gran Paradiso Park; or in Chamois, the only town in Italy with no carriageways, at the typical Maison Cly hotel.
You might also like: